Little Phoenix came to her foster home hoping for some motherly love. Charlie the dog who loves kitten took to the little one and started caring for her. Both are rescues from the Suncoast Humane Society in Englewood, Florida.
Charlie was once a foster puppy. Now all grown up he is helping little foster animals just like him.
[Scroll down for video]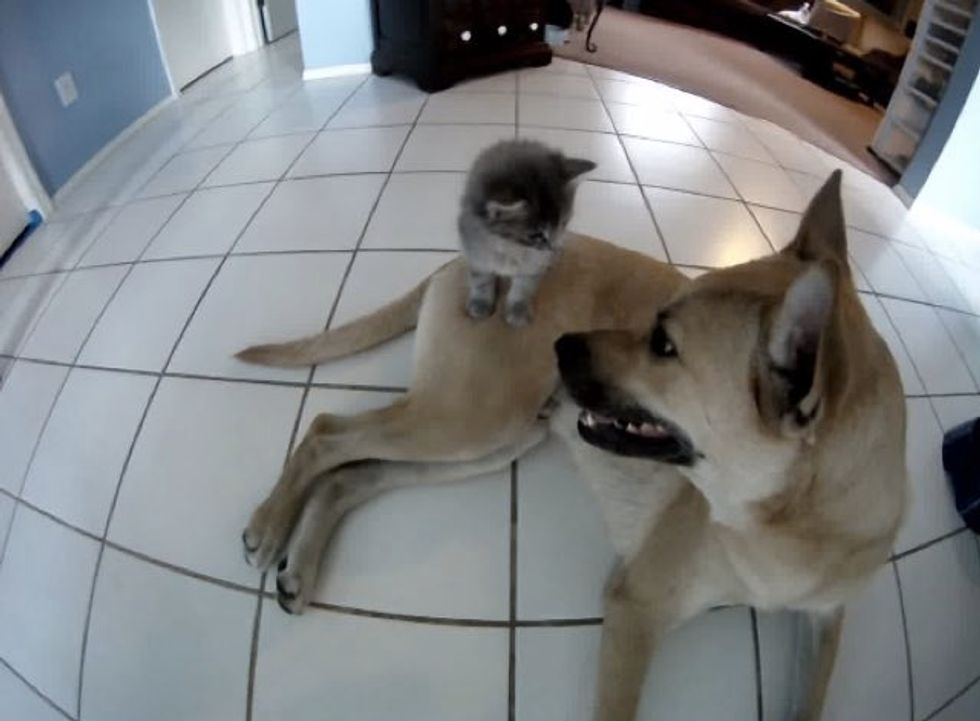 When Phoenix met Charlie, she was a bit shy, hiding in the corner, but Charlie was there patiently waiting.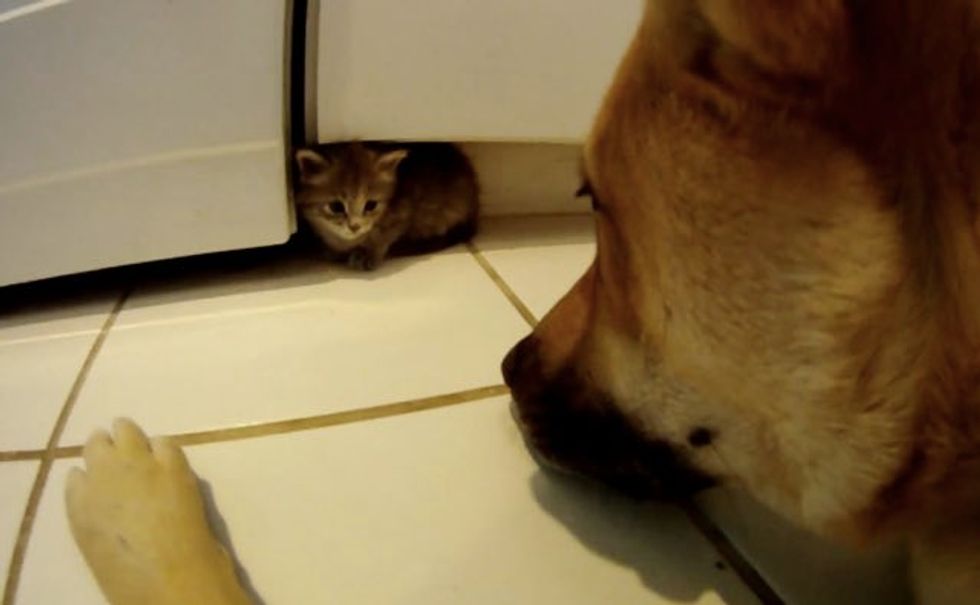 Phoenix slowly came out of her shell, moving closer to Charlie.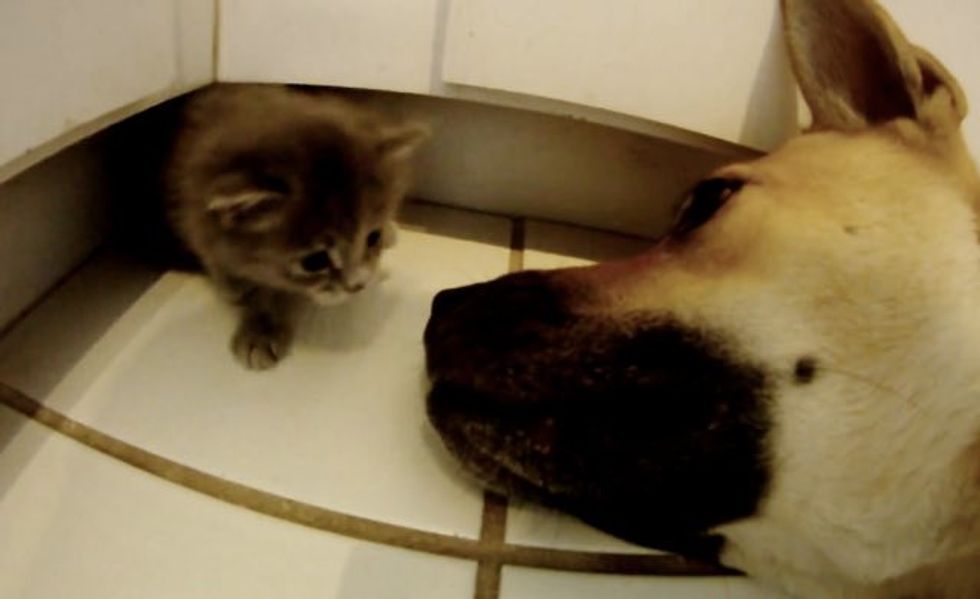 As soon as the little kitten opened up to her big buddy, the two bonded.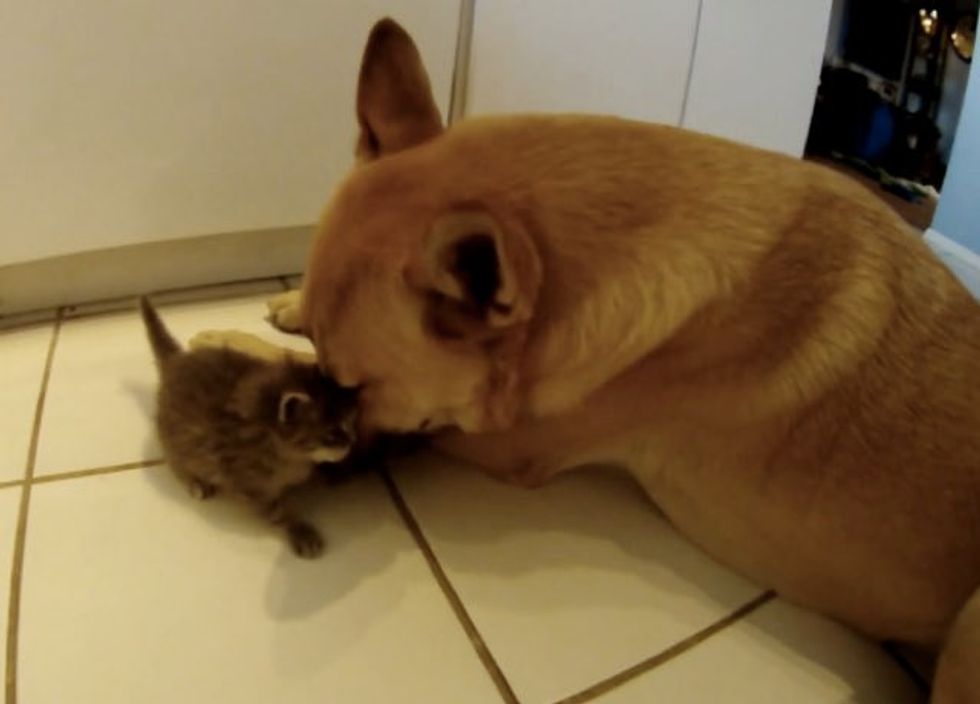 By the end of the day, Phoenix snuggled up for a nap in Charlie's arms.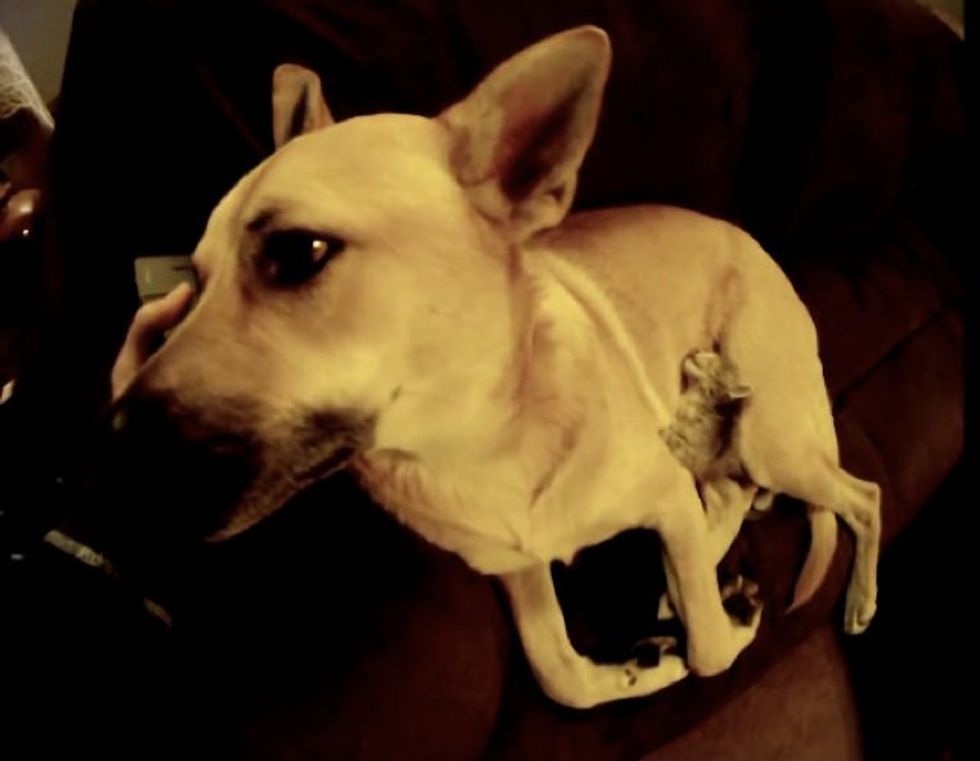 WATCH VIDEO: Foster Kitten, Phoenix with her 'mom', Charlie the dog. Both are rescues!