In Rome, many stray and feral cats have found a haven amid the ruins at Torre Argentina. The Julius Caesar's assassination site has been turned into a cat sanctuary for many homeless cats.
The Torre Argentina Roman Cat Sanctuary spay and neuter these cats and keep them healthy and fed. "People are interested more in the cats than in monuments," says Lia Dequel, one of the shelter's founders. "The two together are fantastic… because monuments come alive if you see a cat lying on it, or jumping from one pillar to another." (npr)
Torre Argentina is home to about 250 feline friends, sheltered amongst the oldest temples in Rome (400-300 BC). Seven days a week volunteers from different countries, feed, clean and look after them.
In 2012 alone, they spayed and neutered 3013 cats as well as 125 cats placed in homes.
[Scroll down for video]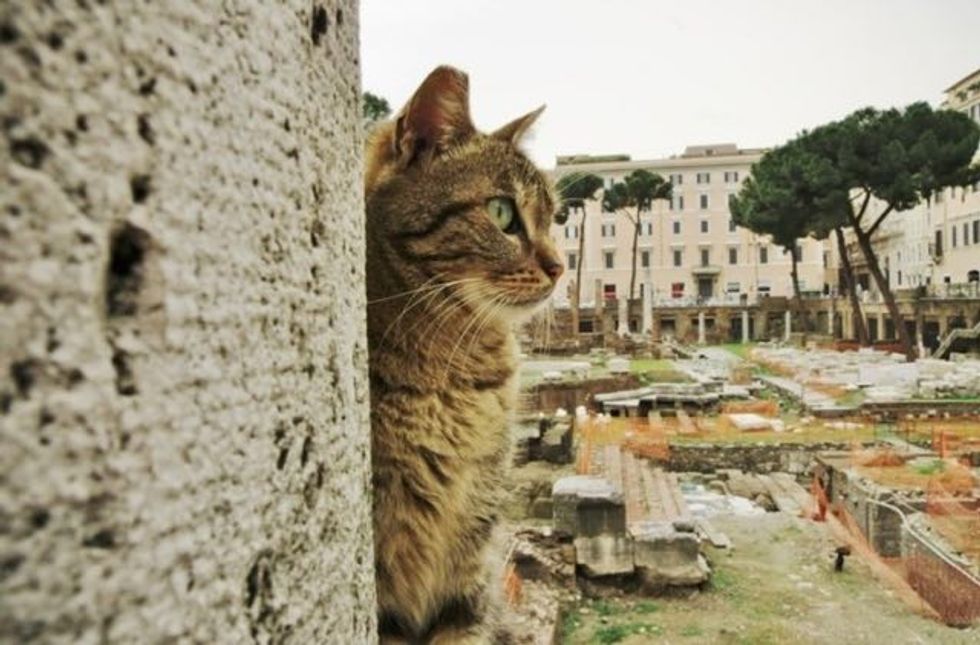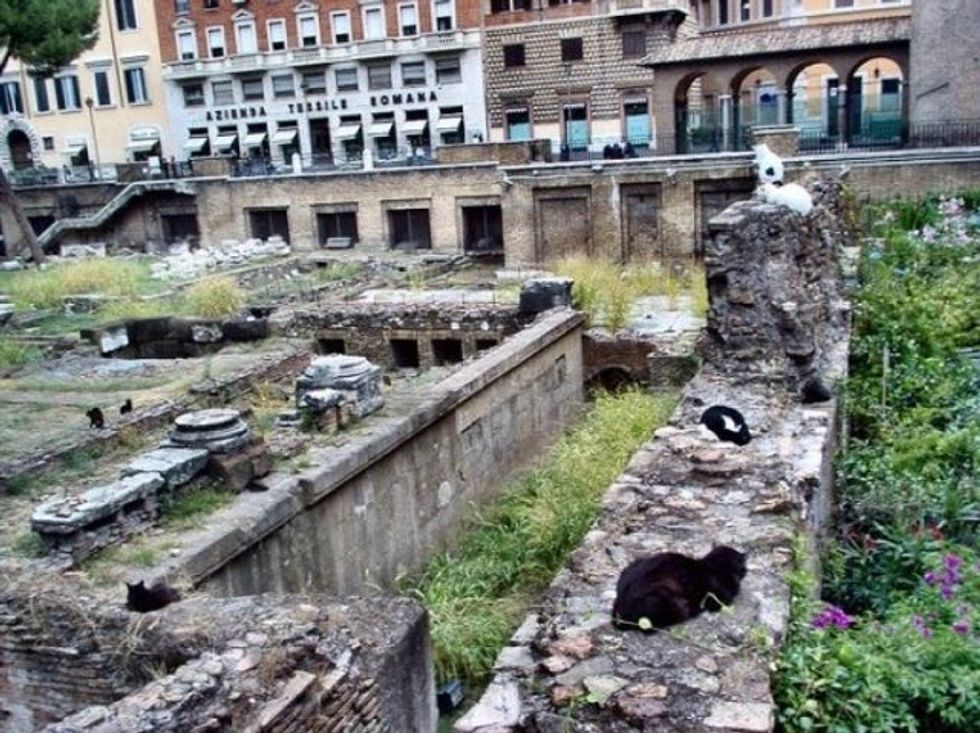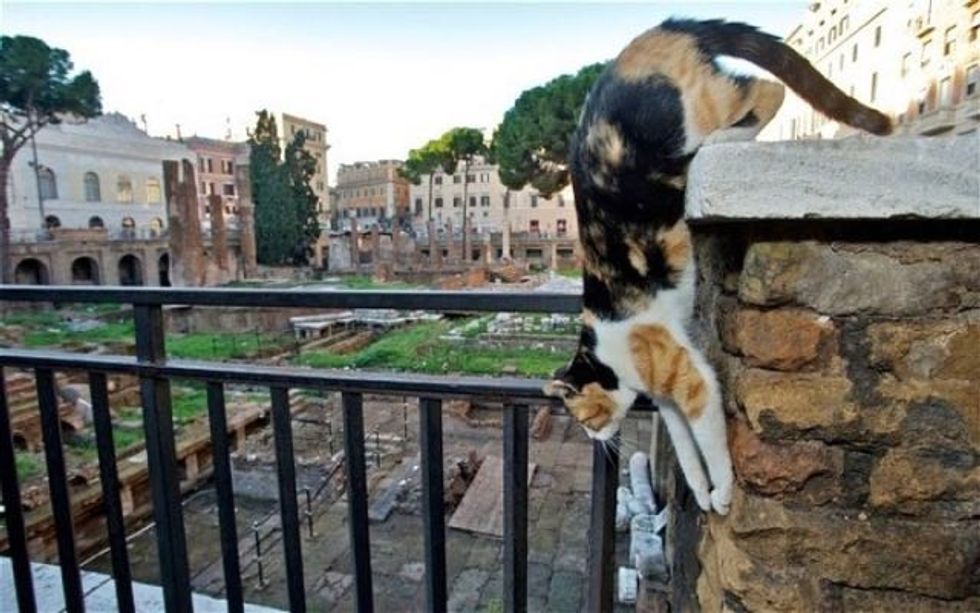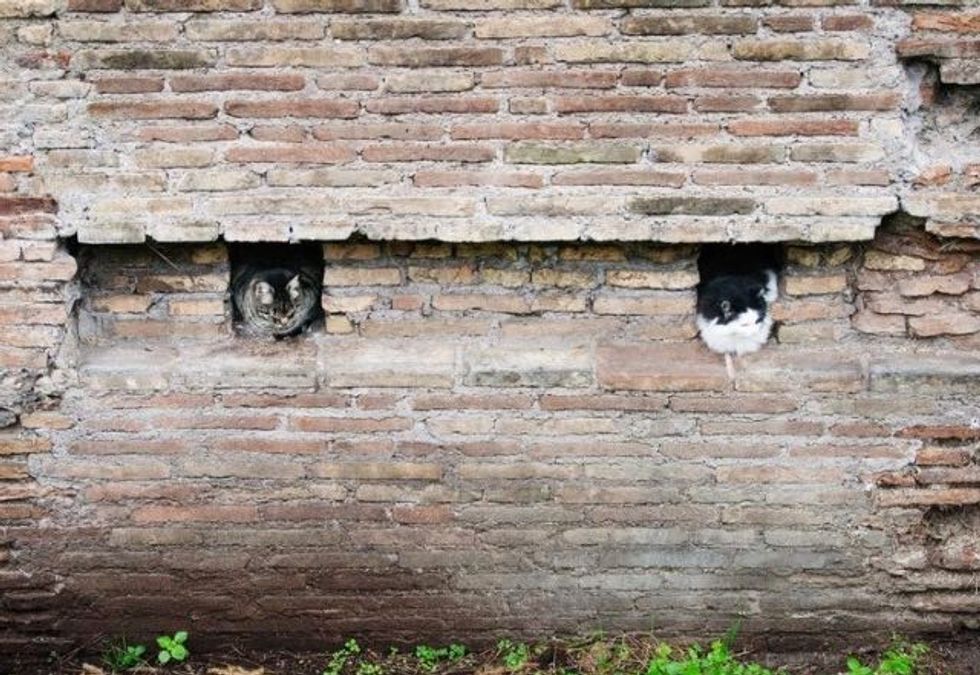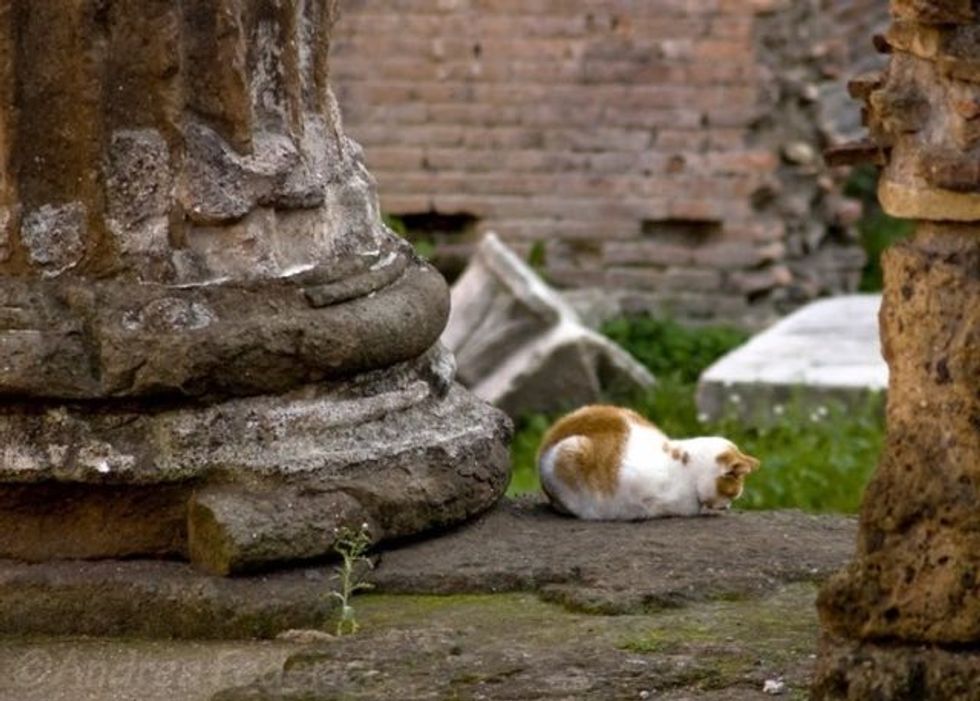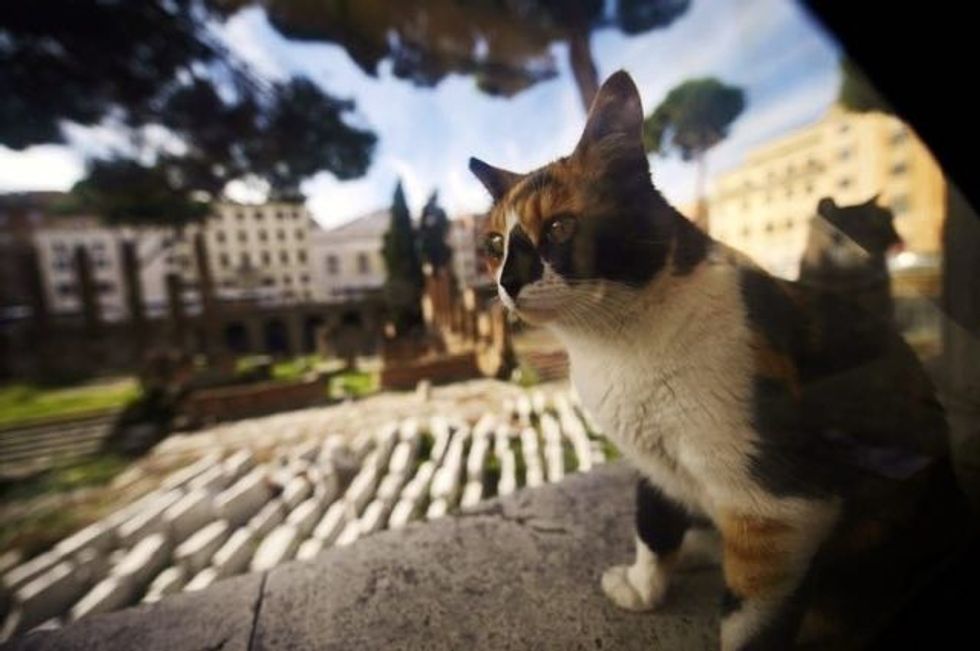 WATCH VIDEO: Roman Cats - Torre Argentina, Rome