A tabby cat was found as a friendly stray wandering around a neighborhood in Michigan, begging for attention and love, but no one claimed him.
He was later taken into a shelter in Cadillac, waiting for someone to take him home.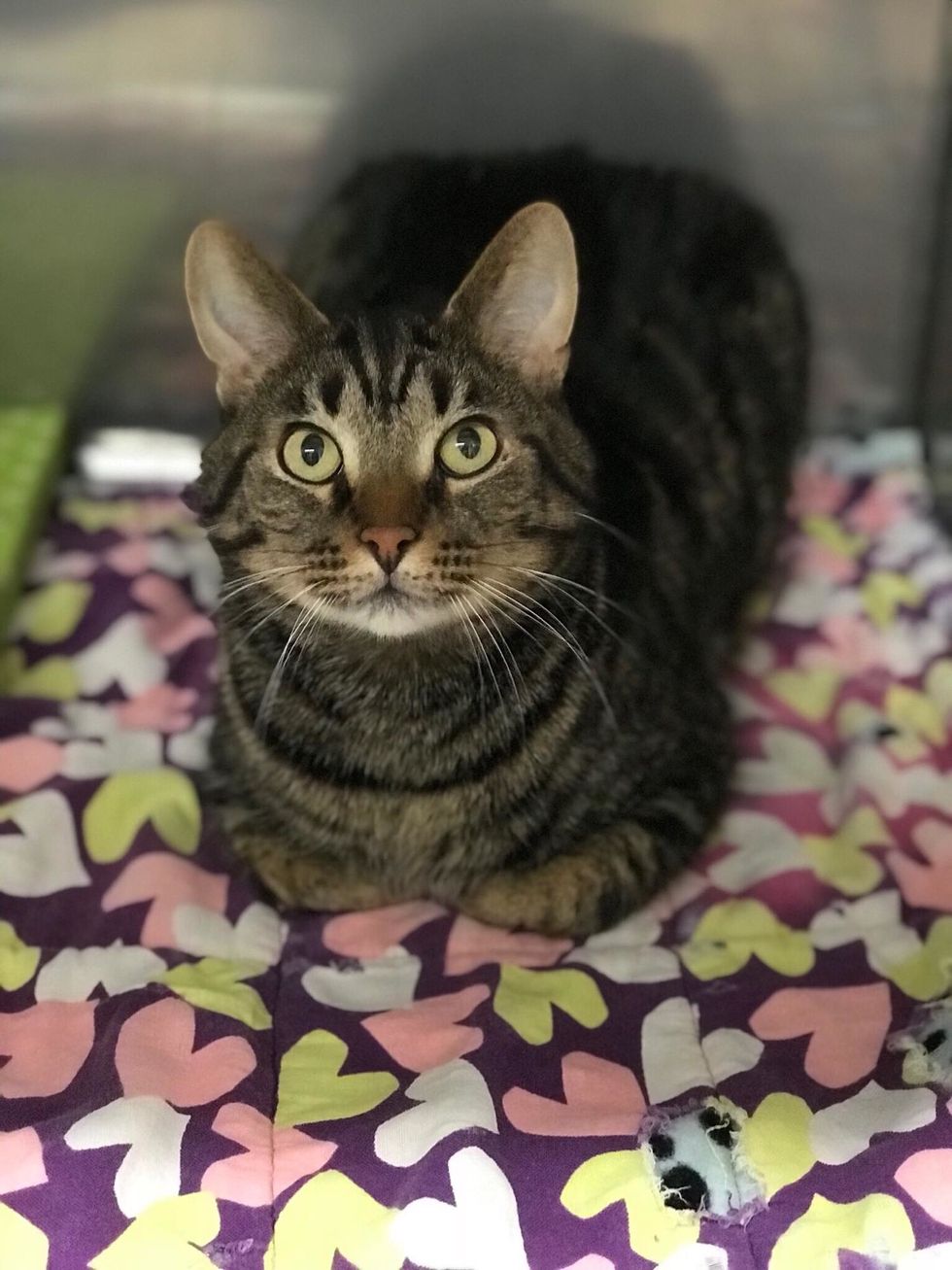 Wexford County Shelter Shares
From the day Jack came to the shelter, he was eager to be loved. All he wanted to do was rub his face on everyone he met. Volunteers adored him and knew that he needed a home where he could be loved by his very own family.
They posted photos of Jack on their Wexford County Shelter Shares Facebook page. Last Saturday, a young woman named Kali came to the shelter, asking for Jack.
"When she came to get him, she said she knew he was the cat for her the moment she saw his picture," Just, a volunteer at the shelter, told Love Meow.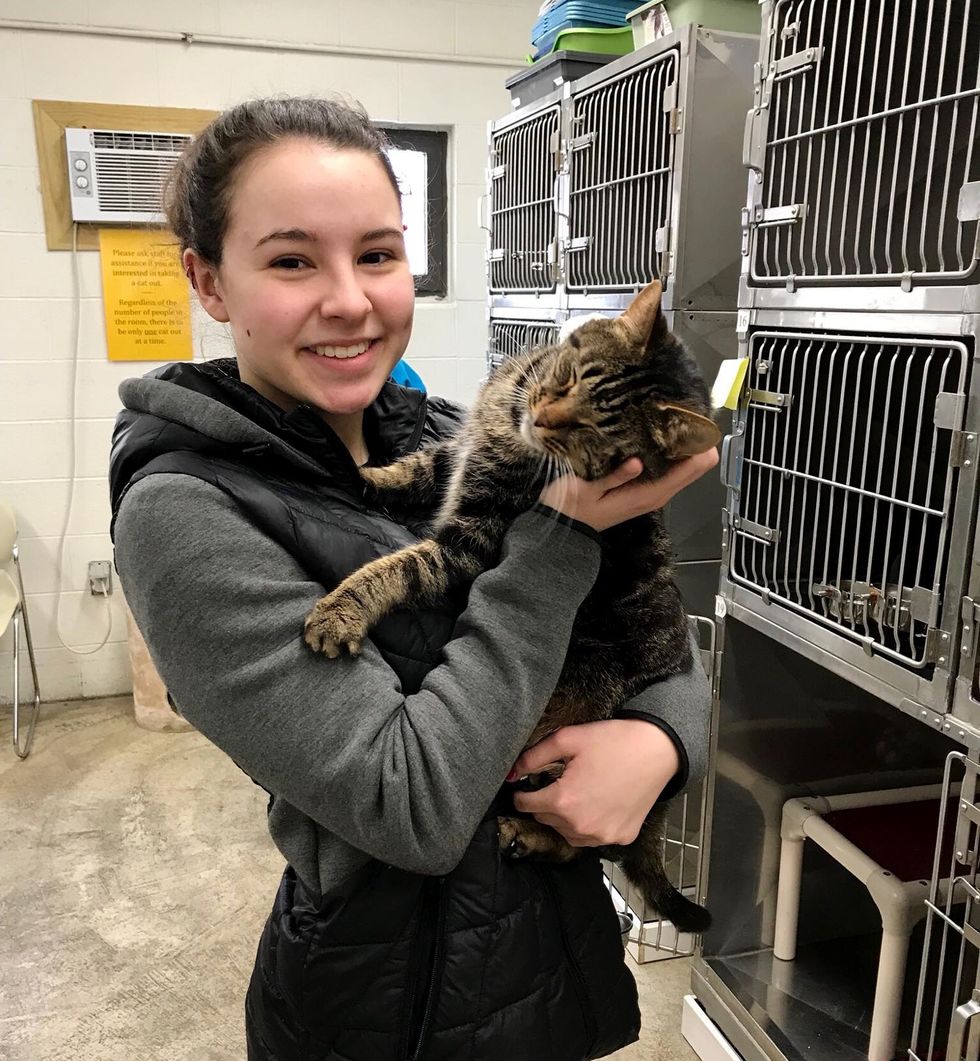 Wexford County Shelter Shares
"Once she got a chance to hold him and pet him he instantly fell in love with her and wouldn't leave her side at all," Rain, Kali's boyfriend, told Love Meow.
Jack held onto Kali's shirt with his paws and started rubbing his face on her hands, her face, and everywhere he could reach. He was so happy to be out of the kennel and into her arms. "He immediately fell in love with us."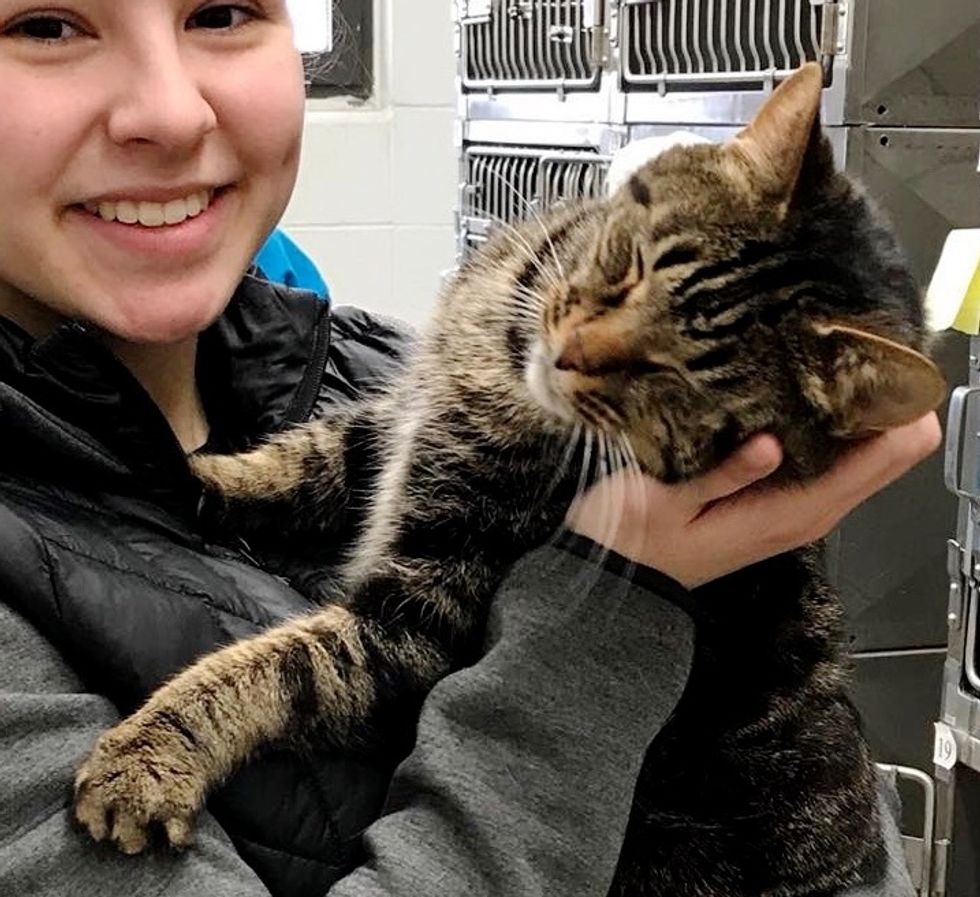 Wexford County Shelter Shares
"When we got him to our apartment, he took a few minutes to get to know the new place but he very quickly made it his home by making sure to lay down in every place that's inconvenient to us, but we don't mind it at all because he's just so cute."

Jack quickly filled the role as his humans' purrsonal bodyguard, following them everywhere around the apartment.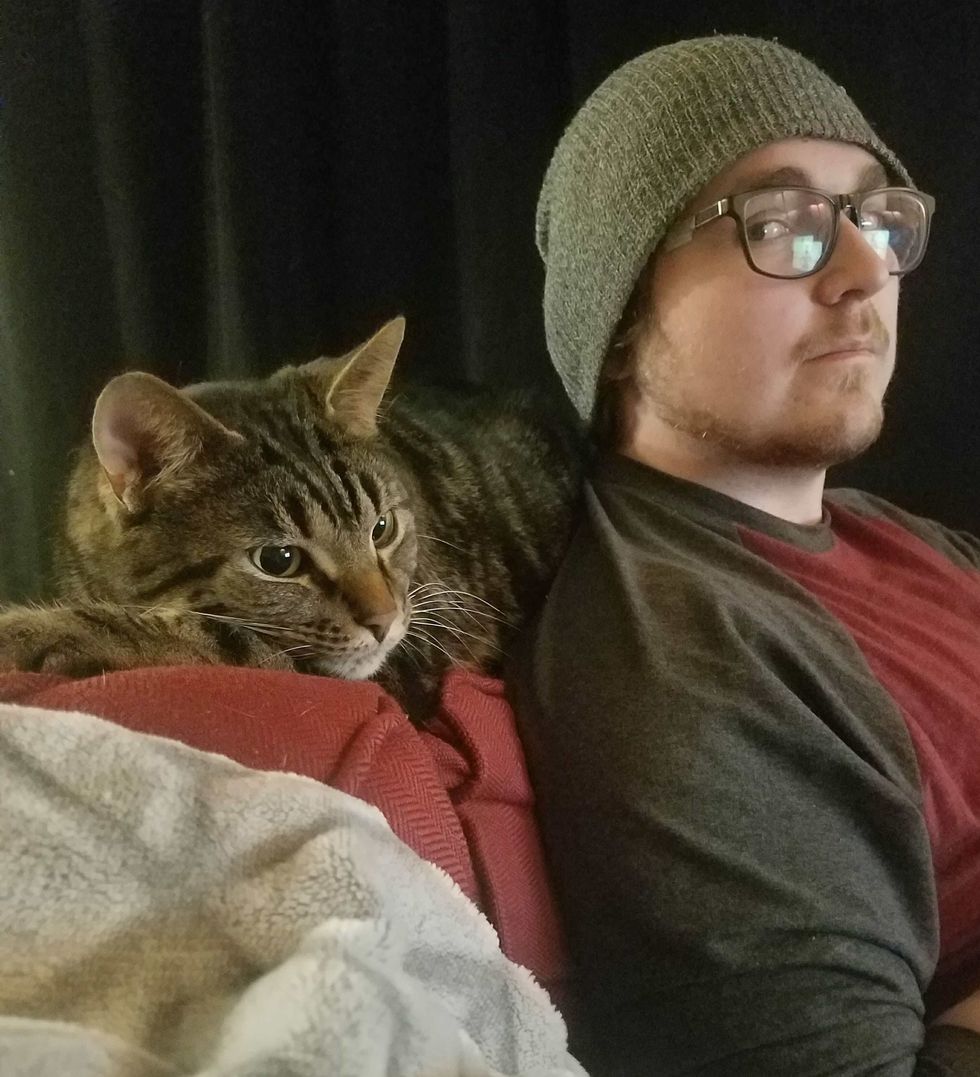 Rain
"All Jack has ever done from when we've first met him to even now is rub his face all over us," Rain said.
Jack fell asleep while guarding his human.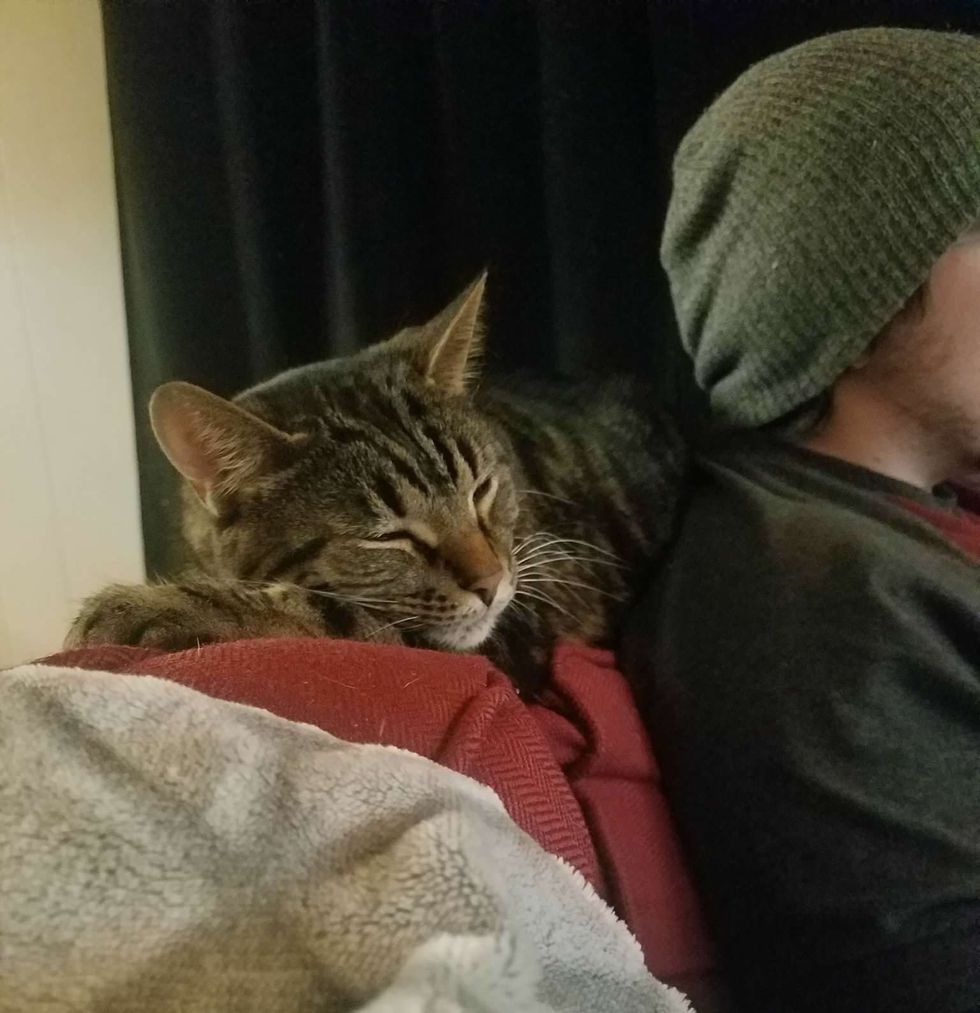 Rain
Belly rubs make him a very happy kitty.
He flopped on a soft blanket and started kneading with his front paws in pure bliss.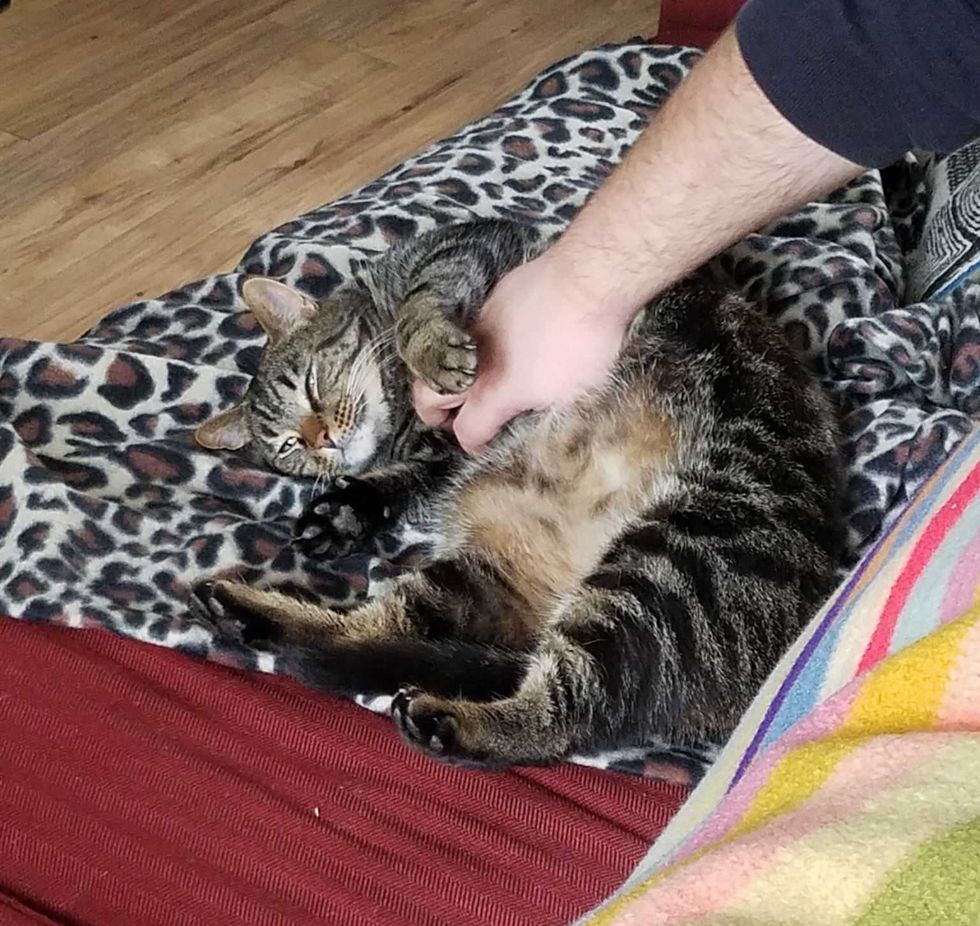 Rain
From wandering around the neighborhood to now king of his household...
Jack's dream finally came true.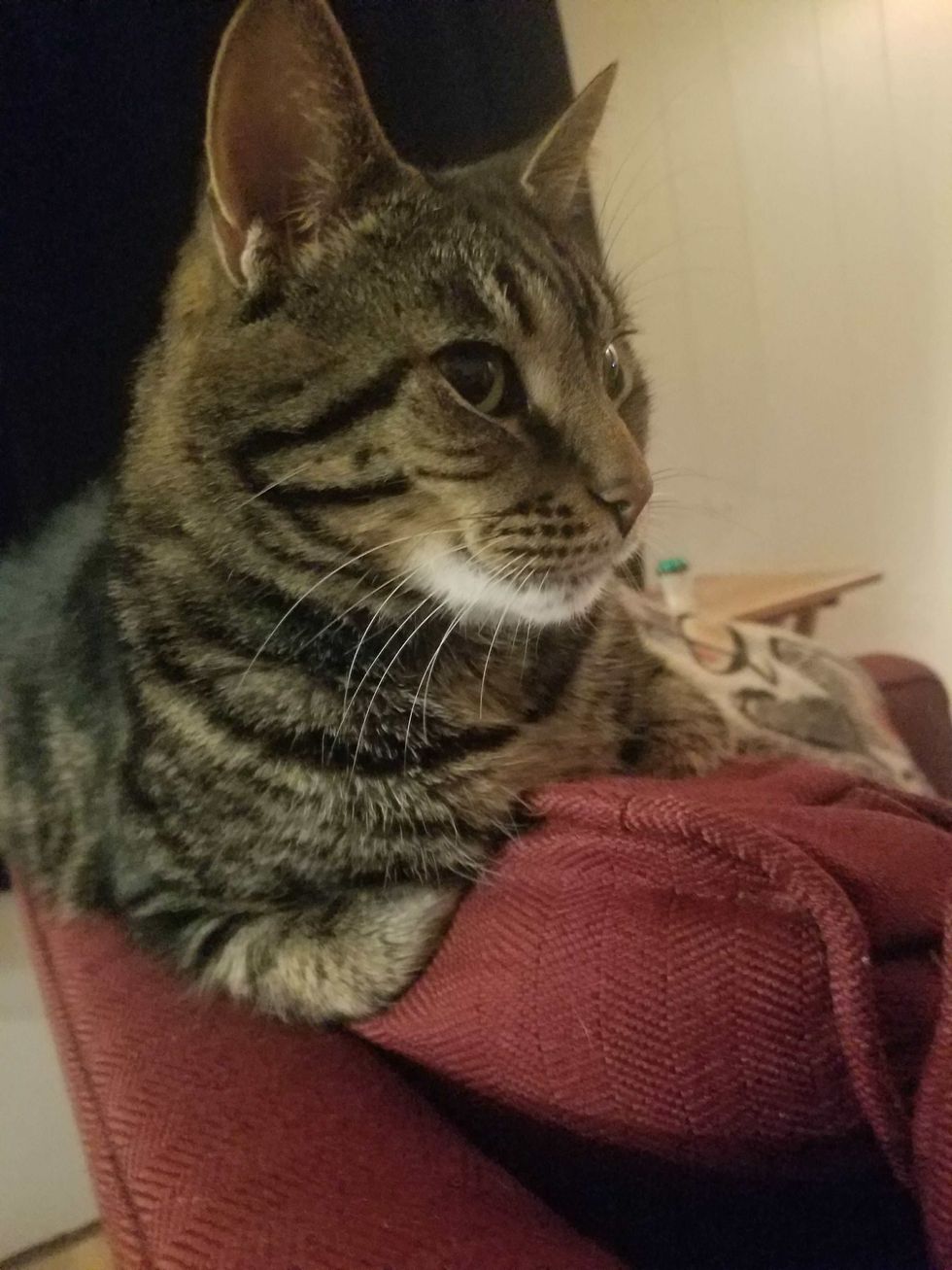 Rain
Share this story with your friends.
Related story: Young Man Took Cat Out of Shelter, Hours After Adoption