She is 19 years old, one of the oldest rescue cats in Britain, but Pops the calico is still looking for a place to call home. She's struggling to find a home because of her eyes.
"Her appearance isn't as favorable as some of the younger kittens. I think people are put off (by her) eyes or how frail she is." Belinda Dark of Cats Protection League said. (Western Daily Press)
Just two months ago, Pops was stumbling by the side of the road. A good Samaritan found her and rushed her to the vets.
She has some trouble walking and is blind in both eyes, but Pops is a sweet girl with a lot of love to give.
"It would be lovely to see her go to a loving family. We think she may have been abandoned after an elderly owner became unable to look after her."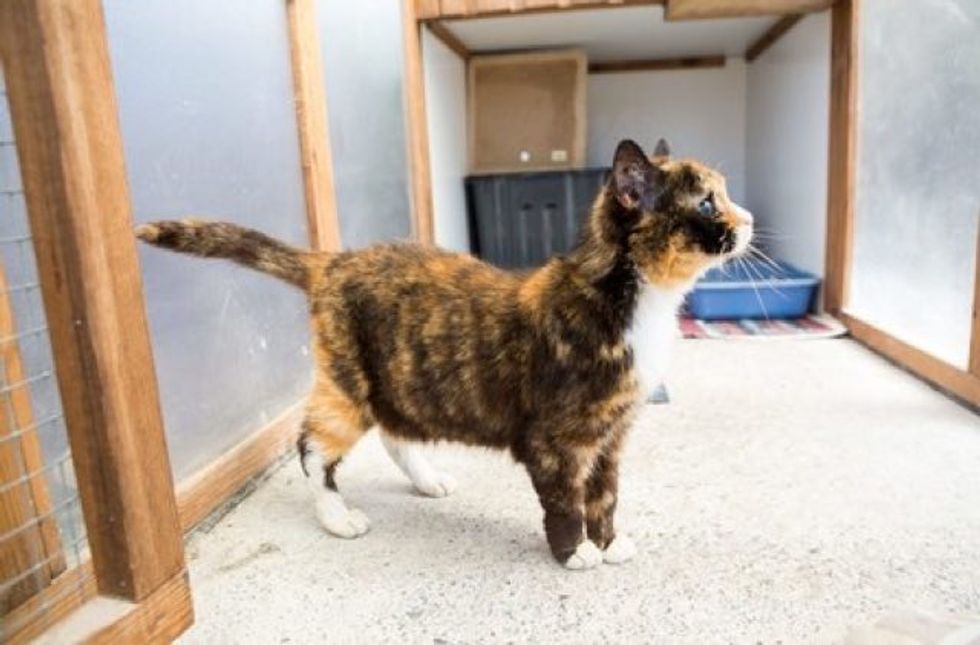 "She was very confused when she came to us, her sight is very poor and she is a weak old cat but she loves being close to you and being petted - she's incredibly friendly and doing well for her age.
Pops is certainly the oldest cat we are aware of in our care. We've had a 14 year old before but never one as old as her."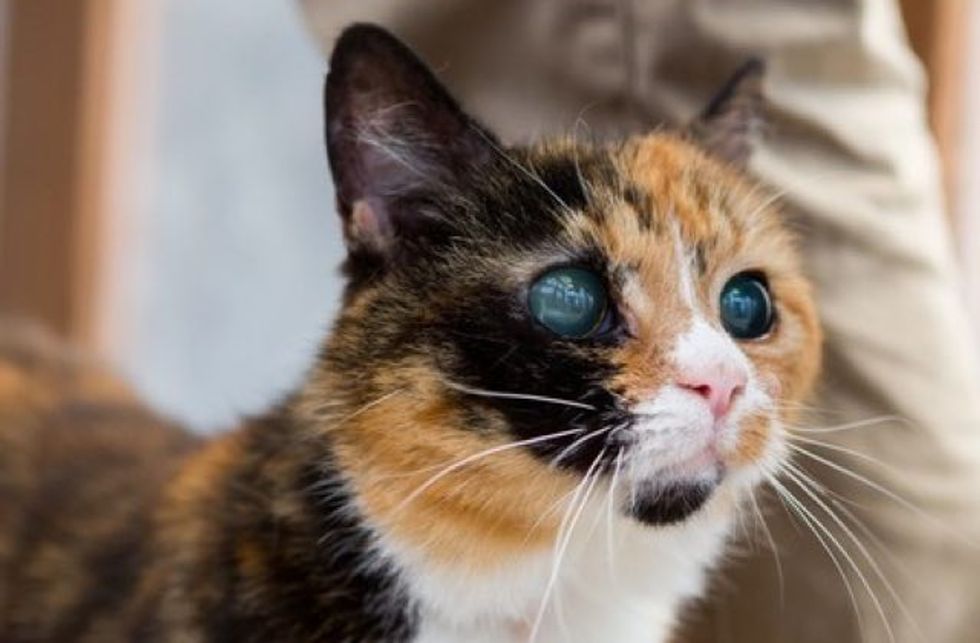 "Pops is a loving, adorable cat who loves to be petted. If only cats could talk I feel Pops probably has a very sad story to tell - it would be lovely to give her the happy ending she deserves."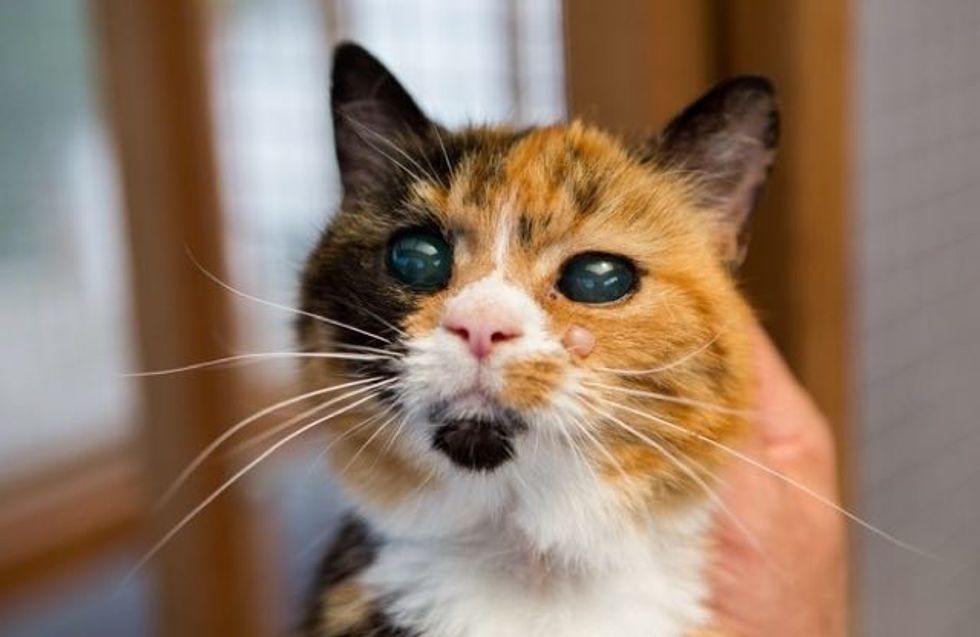 We think Pops is beautiful and her eyes only make her that much more to love. Share this story and help Pops find a loving home!
Update (Aug 18): Pops has been adopted!!