This little fluff ball will squeak her way into your heart. As her human pets her, she lets out a tiny squeak, telling her human the petting is good. This is just too cute for words!
Meow!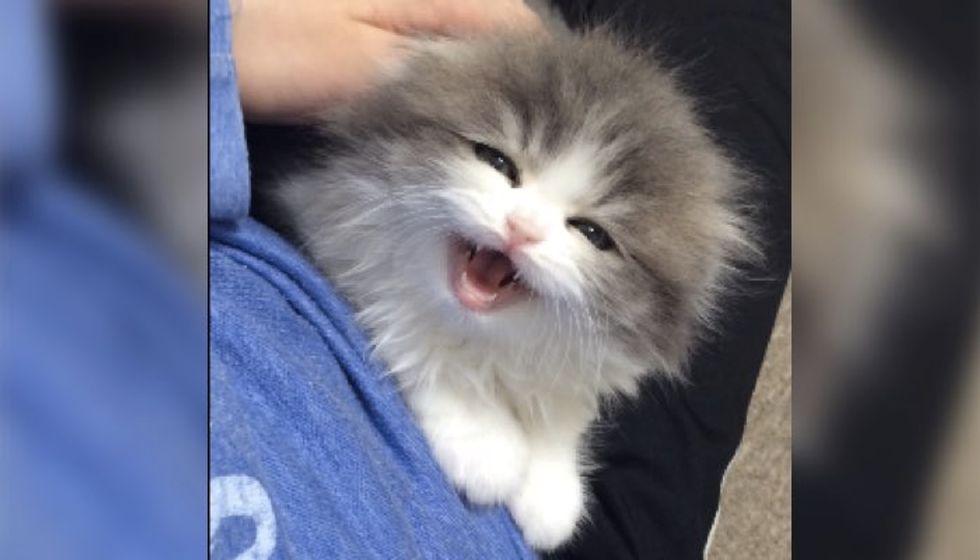 Watch the full video here:
She's all grown up now! Those ear tufts!!!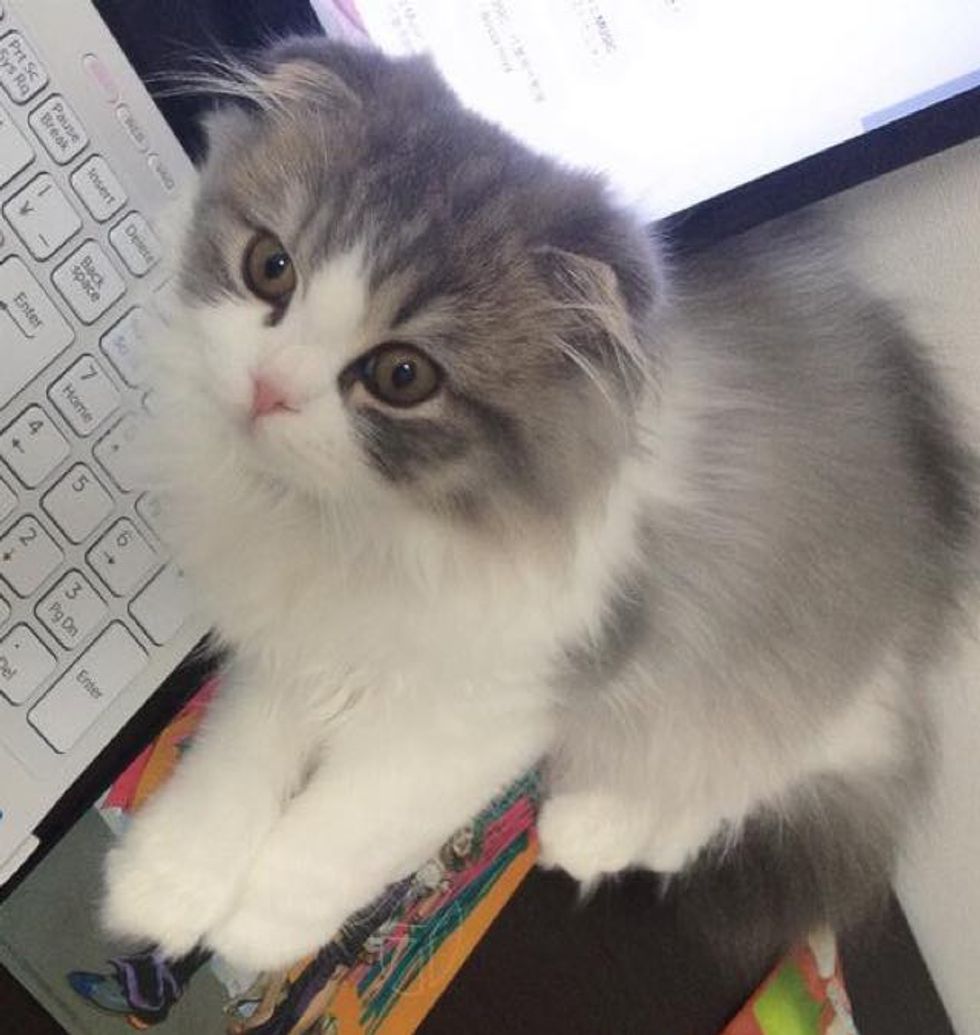 On the other hand, this little shoulder kitty tries to meow... aww! (watch video)
I think my heart just exploded. Share this post!