Tiny kitty named Squirrel never gave up hope. She was rescued at birth and has come a long way ever since.
"Squirrel is the lone survivor from a litter of kittens that were dumped in front of the New York Animal Care and Control facility in Manhattan. Her eyes were shut and her umbilical cord still attached, but she embraced life with gusto and hasn't looked back! Never sick or sad for a moment, Squirrel has a wonderful forever home now!" said Lisa V.
When Squirrel was rescued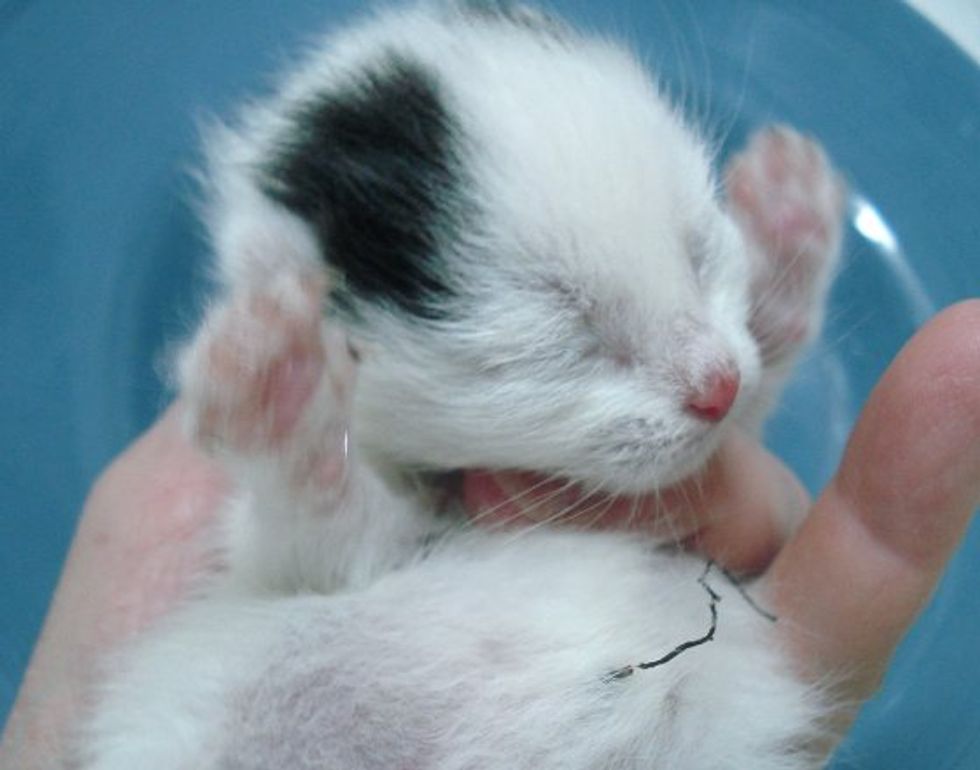 Eyes start to open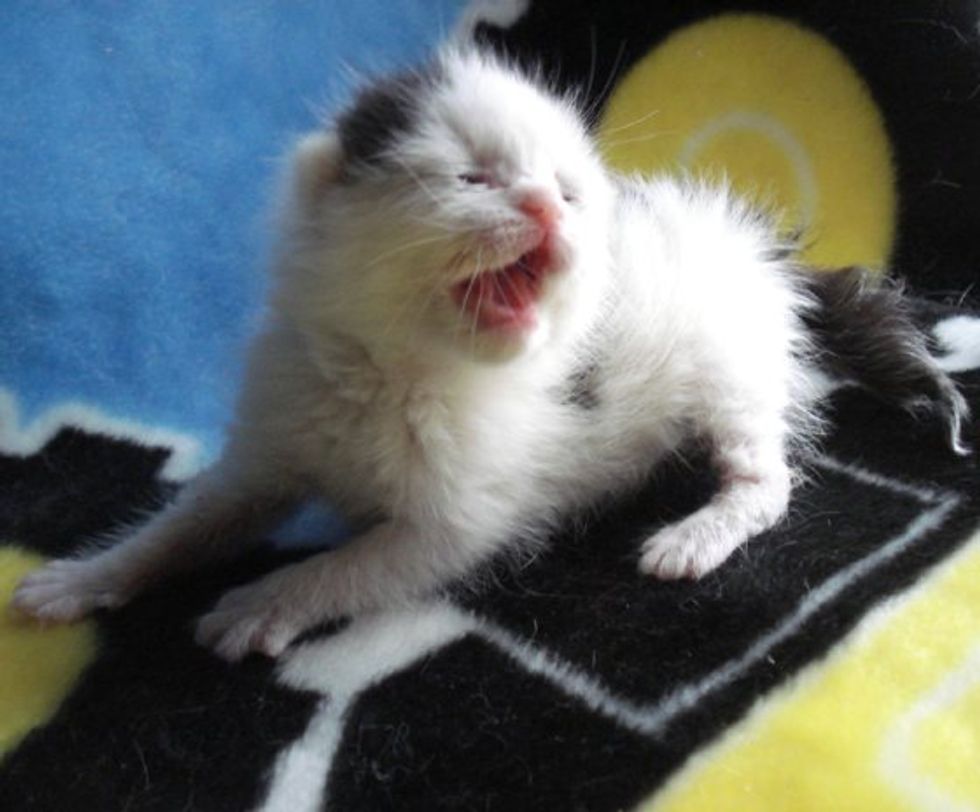 Happy Squirrel!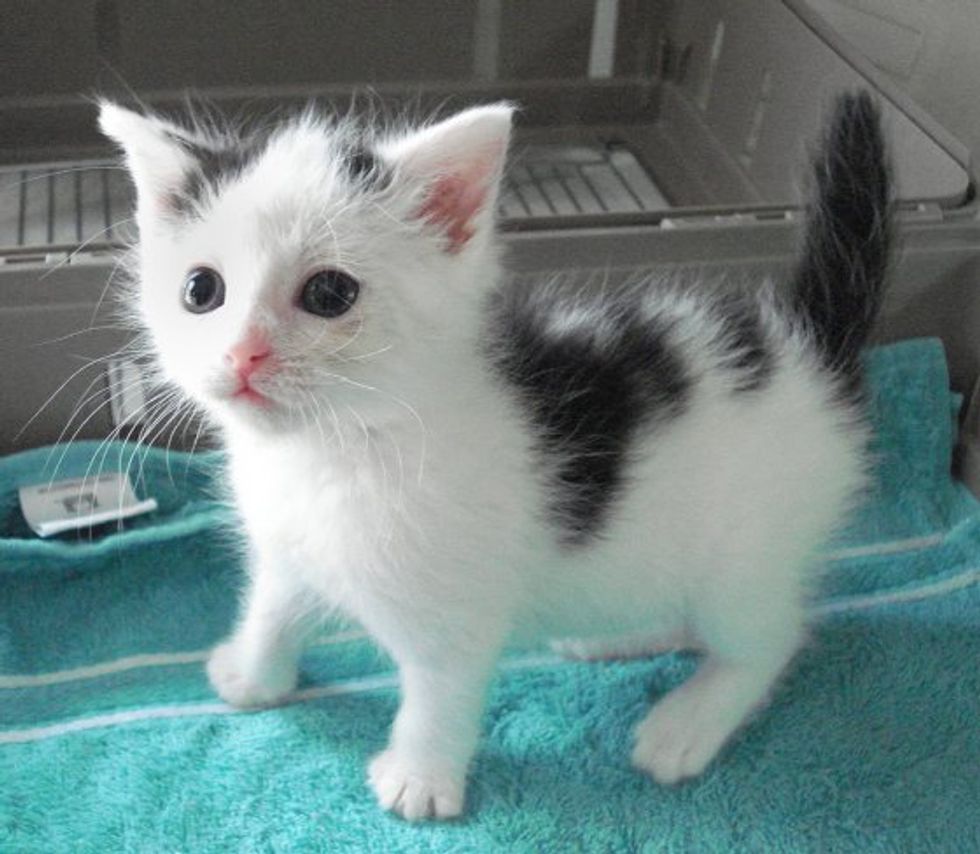 Photos by ©Lisa V.