Ultra Station Master Tama the cat saved a train station in Wakayama, Japan and all the jobs there! Today, Tama turns 16.
Tama a calico cat runs the Kishi Station. Before she became the station master, Tama was on the verge of being homeless. Mitsunobu Kojima, the CEO of the Wakayama Railway gave the little calico a new home and appointed her to be the Super Station Master of Kishi in 2007.
Before Tama's arrival, this rail line was having financial problems and almost shut down. But Tama turned it around and the station was saved!
[Scroll down for video]
Mama the ultra station master turns 16 today! That's about 80 years for a human!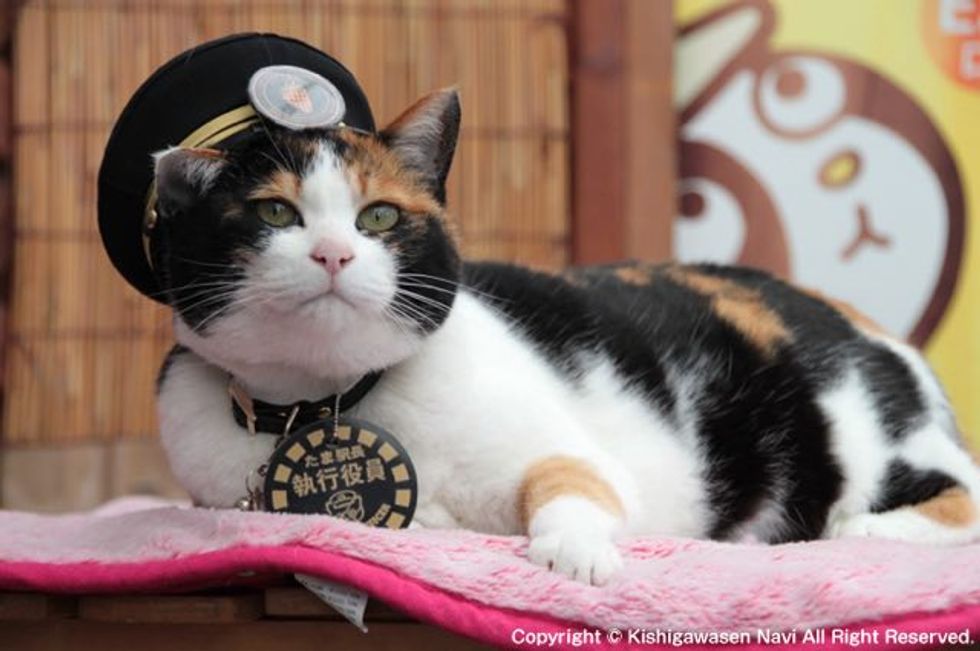 She was on the verge of being homeless until the CEO of the Wakayama railway adopted her and gave her a home at the station.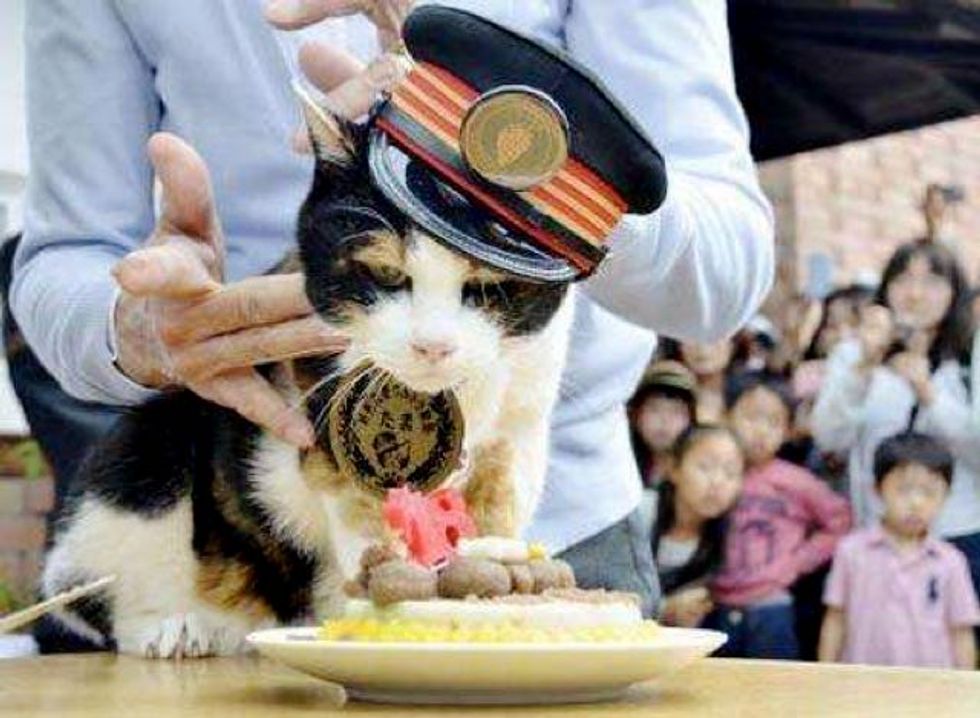 Tama's got her own office at the station. Her job is to greet the passengers and sleep a lot!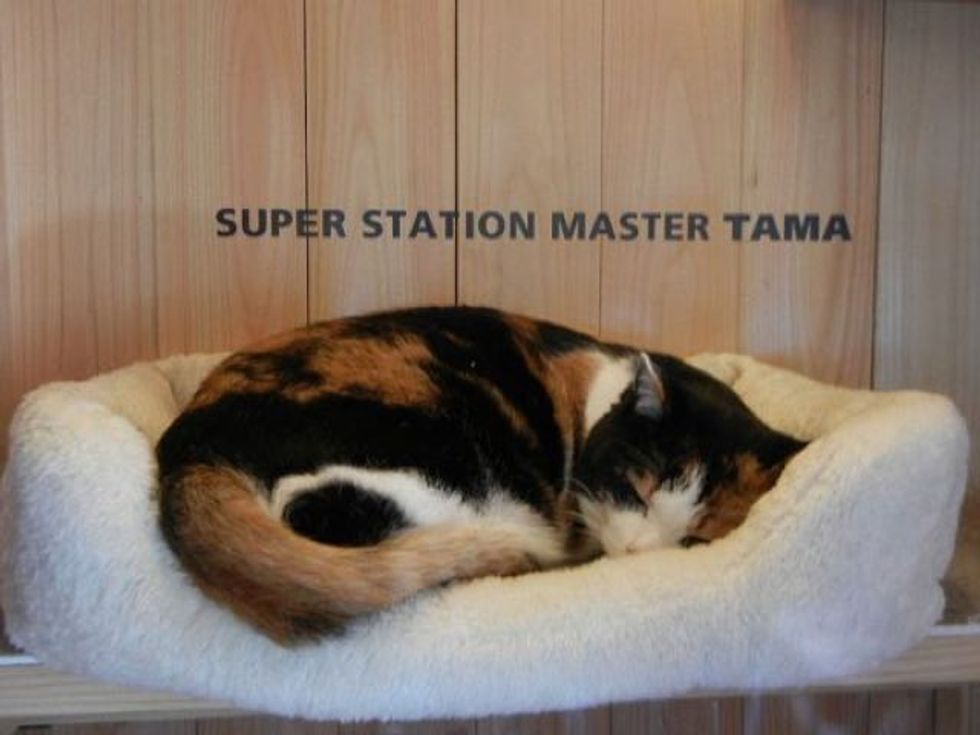 Since Tama is often busy napping, there's a mascot version of Tama to meet her fans anytime.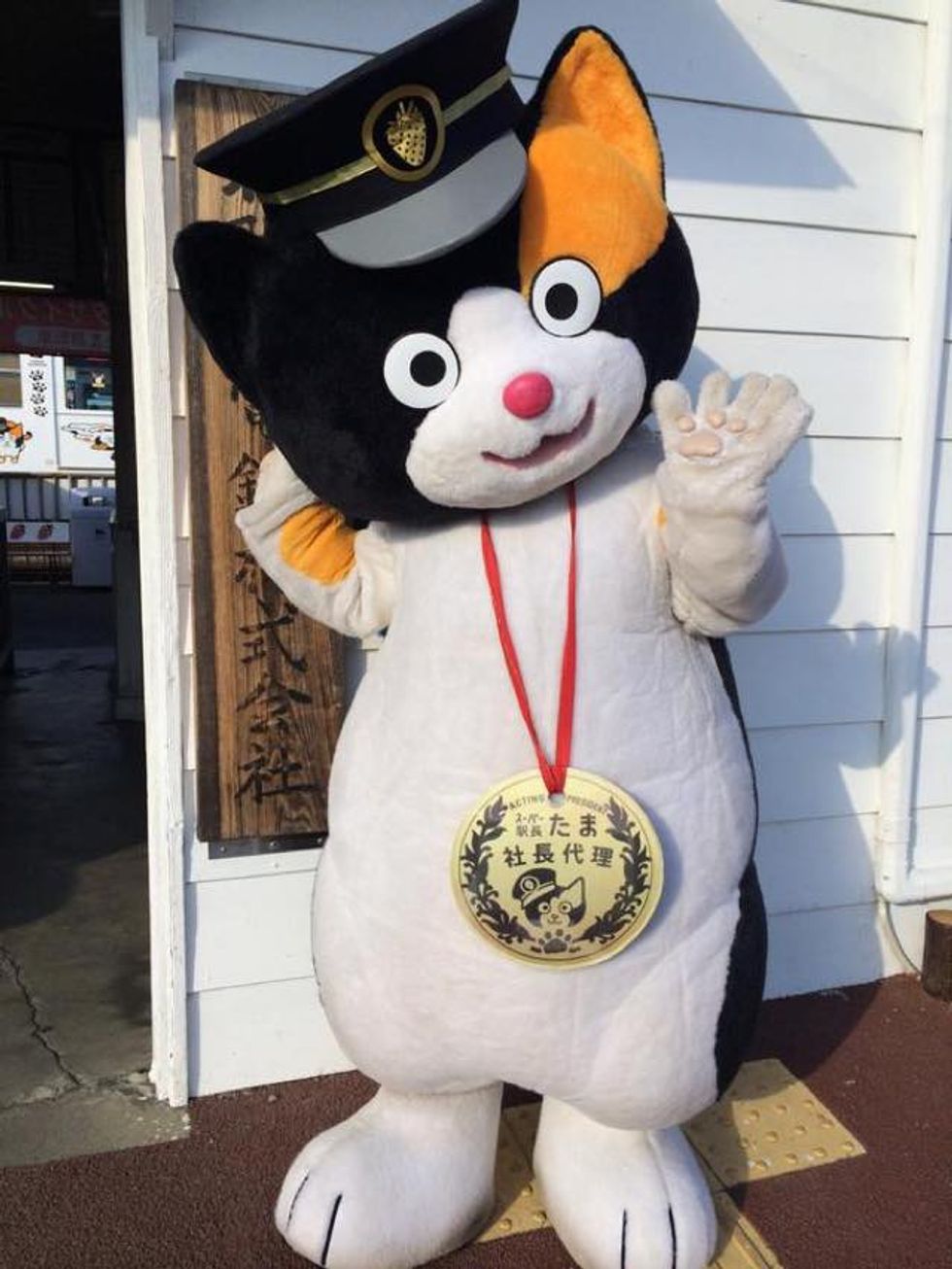 WATCH VIDEO: Stationmater cat!