It was a life saving rescue. A tiny kitten was trapped in a storm drain, in an area that was inaccessible to get to. The firefighters placed a ladder down the drain and gently coaxed the kitten to move toward a spot where it could be reached.
Firefighter Roger Stewart got hold of the kitten and brought him up to safety. They named the kitty Stormy.
The kitten's mother was nowhere to be found. The firefighters didn't want to turn him to a shelter, so they are keeping Stormy safe until they can find him a loving home.
Stormy the cat was trapped in the storm drain until firefighters came to the rescue.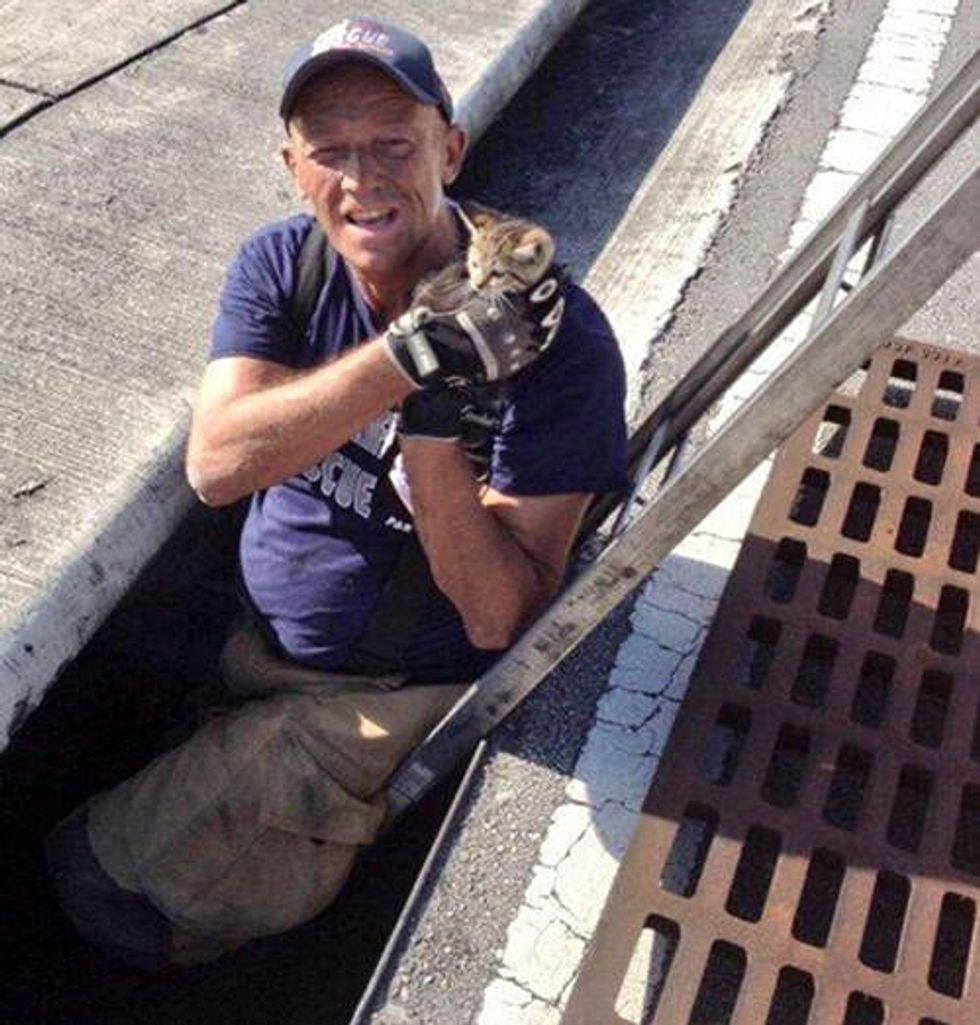 Watch this amazing rescue [Video]:
They named him Stormy.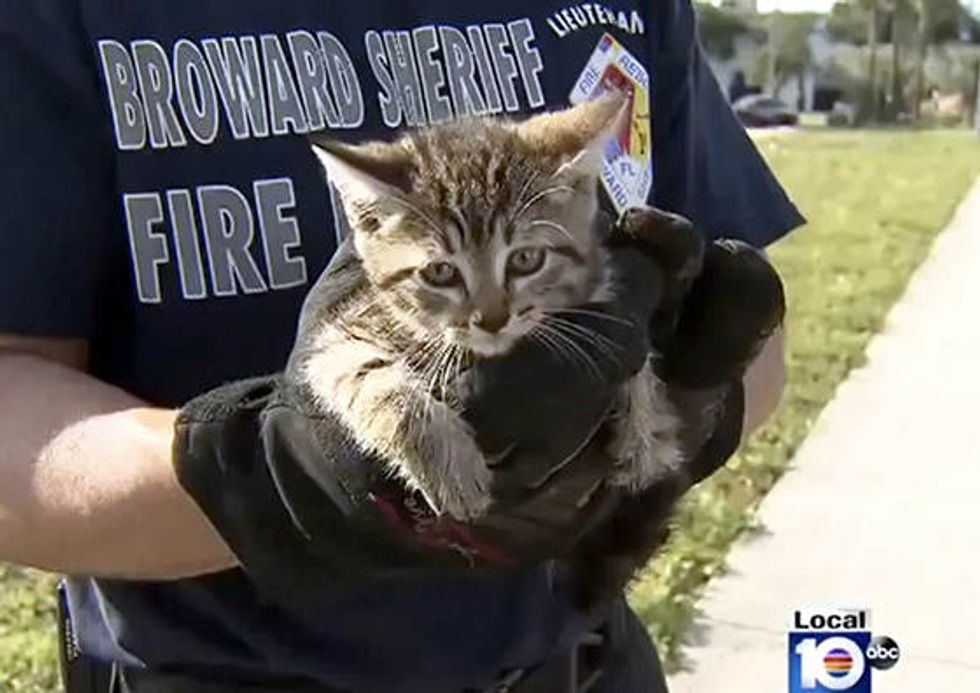 On his way to the fire department.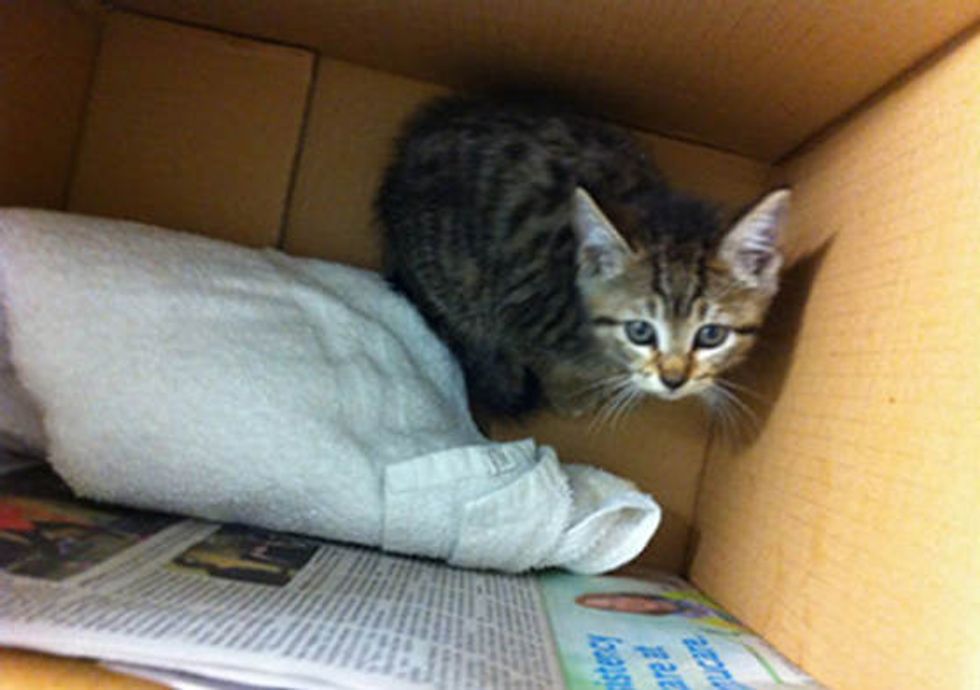 The firefighters are keeping the kitty safe until they can find him a loving home.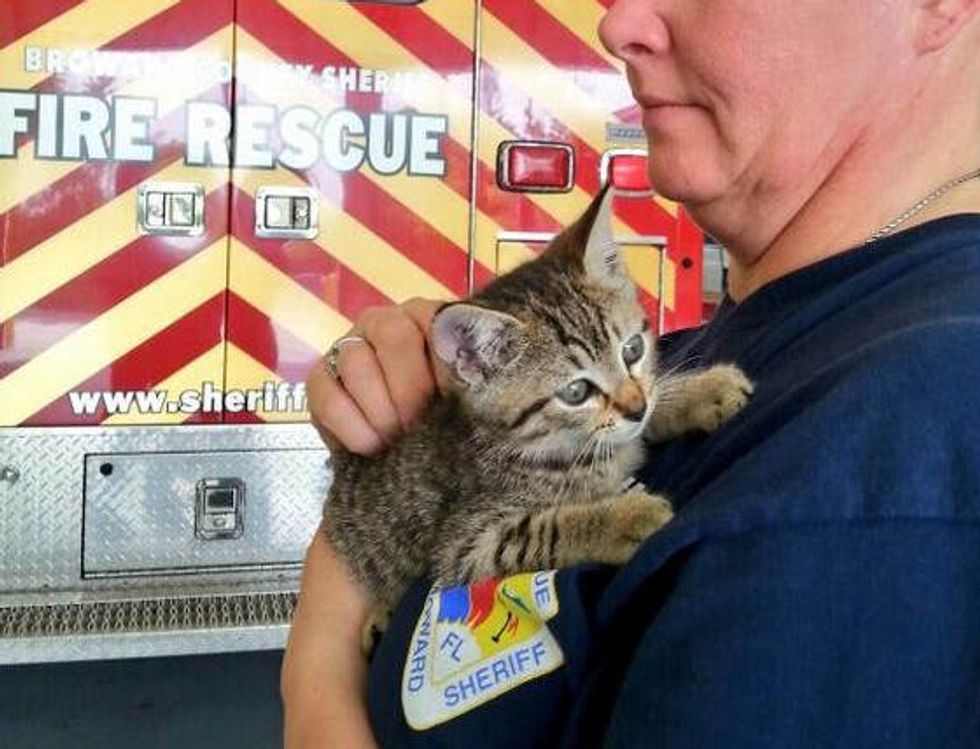 Photos by Broward Sheriff's Office Department of Fire Rescue. Source: local 10 abc.