A homeless Persian cat walked up to a man during a house inspection, looking for love.
The kitty may have a grumpy face, but he is an extremely friendly fella.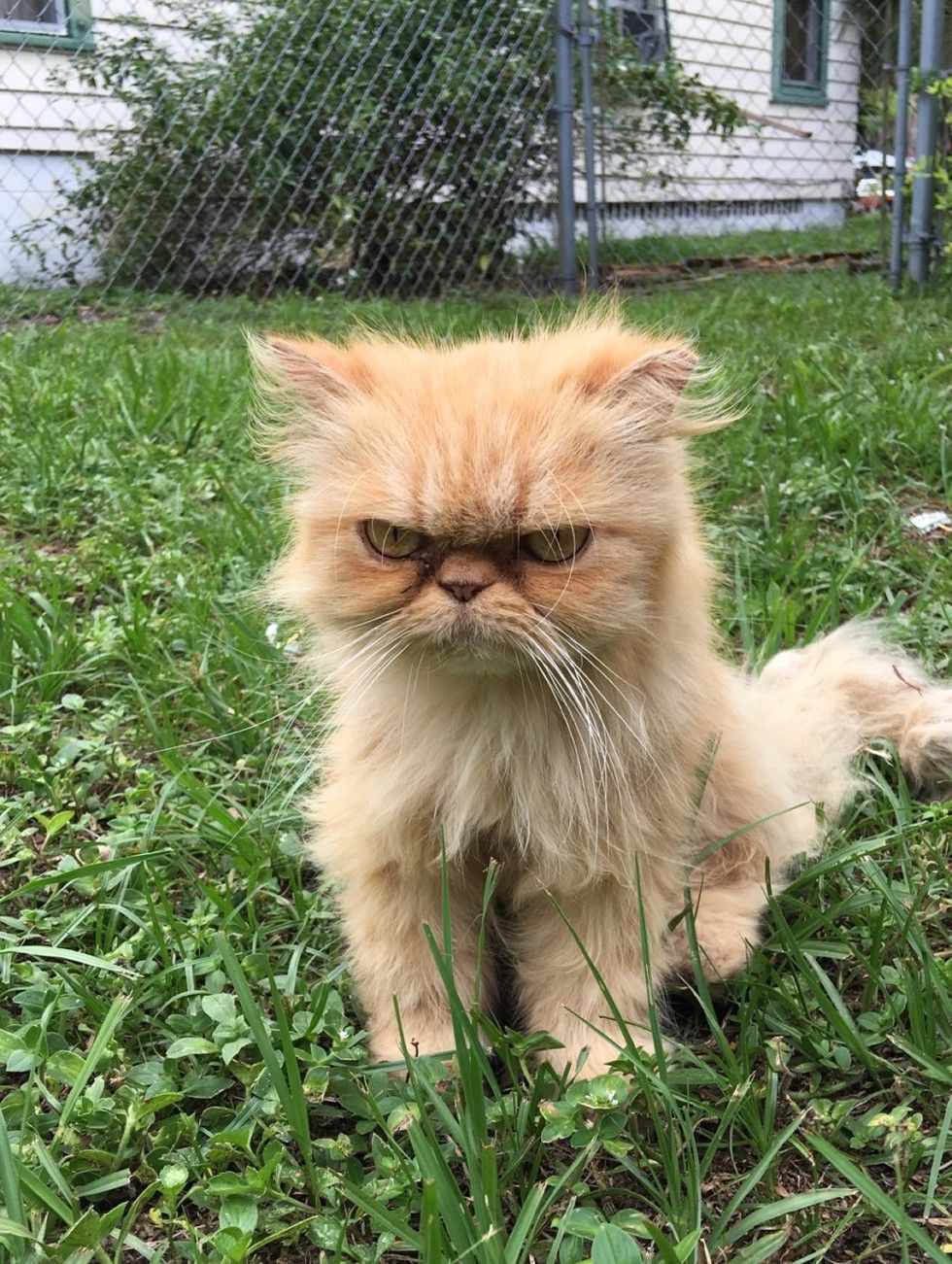 Courtesy: Paul Tateosian
Paul Tateosian from Sarasota, Florida was out at a property doing an inspection when a ginger feline wandered up to him, meowing for attention.

"This cat seemingly came out of nowhere! I was at a house this past Friday for an inspection. The tenants had moved out the day before and it was just the inspector and me," Paul told Love Meow.
"When I went to the back of the house, I saw this little guy walking up to me meowing!"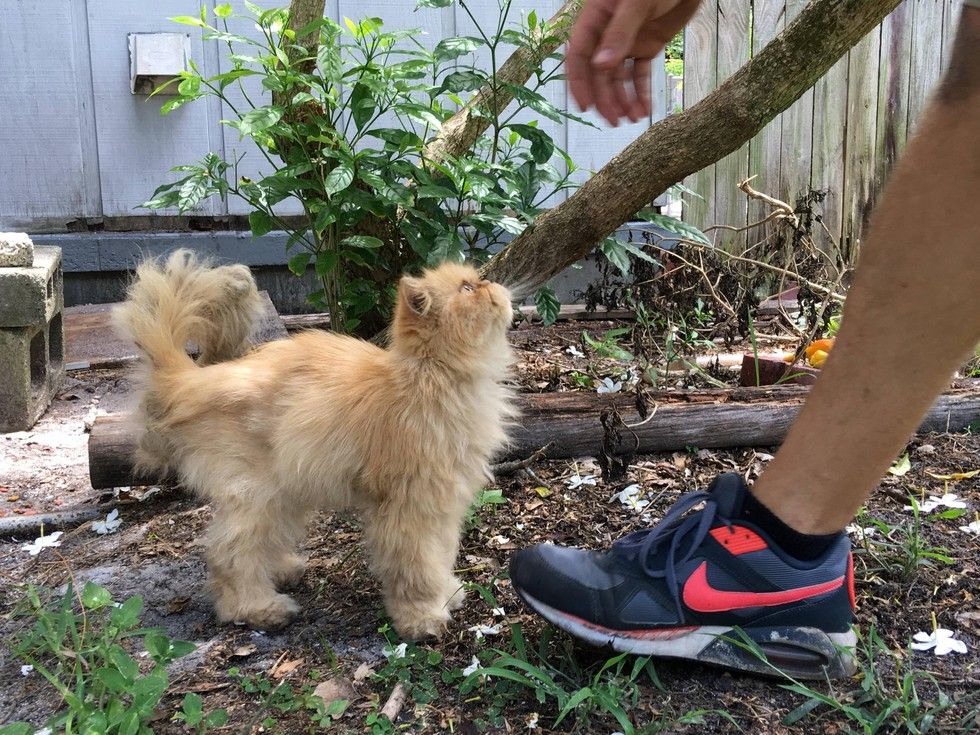 Courtesy: Paul Tateosian
The kitty was all by himself with no food and water. His fur was matted and dirty, and he was skin and bones but the little guy was full of love and was so happy to see his human friends.
"He was unreal friendly and just looking for a lot of love. So I sat with him for a long while on the ground, petting his head and keeping him company."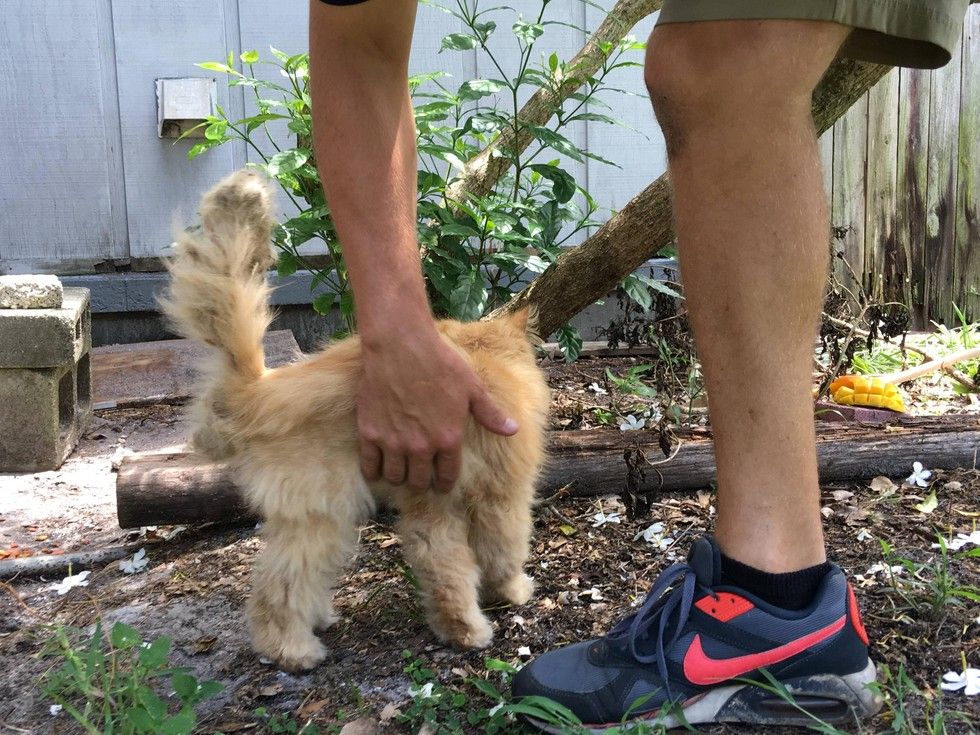 Courtesy: Paul Tateosian
"So throughout the two hours that we were in and out of the house, I kept coming to the back to make sure he was having a good time (he seemed pretty happy to see us)."
They named him Garfield.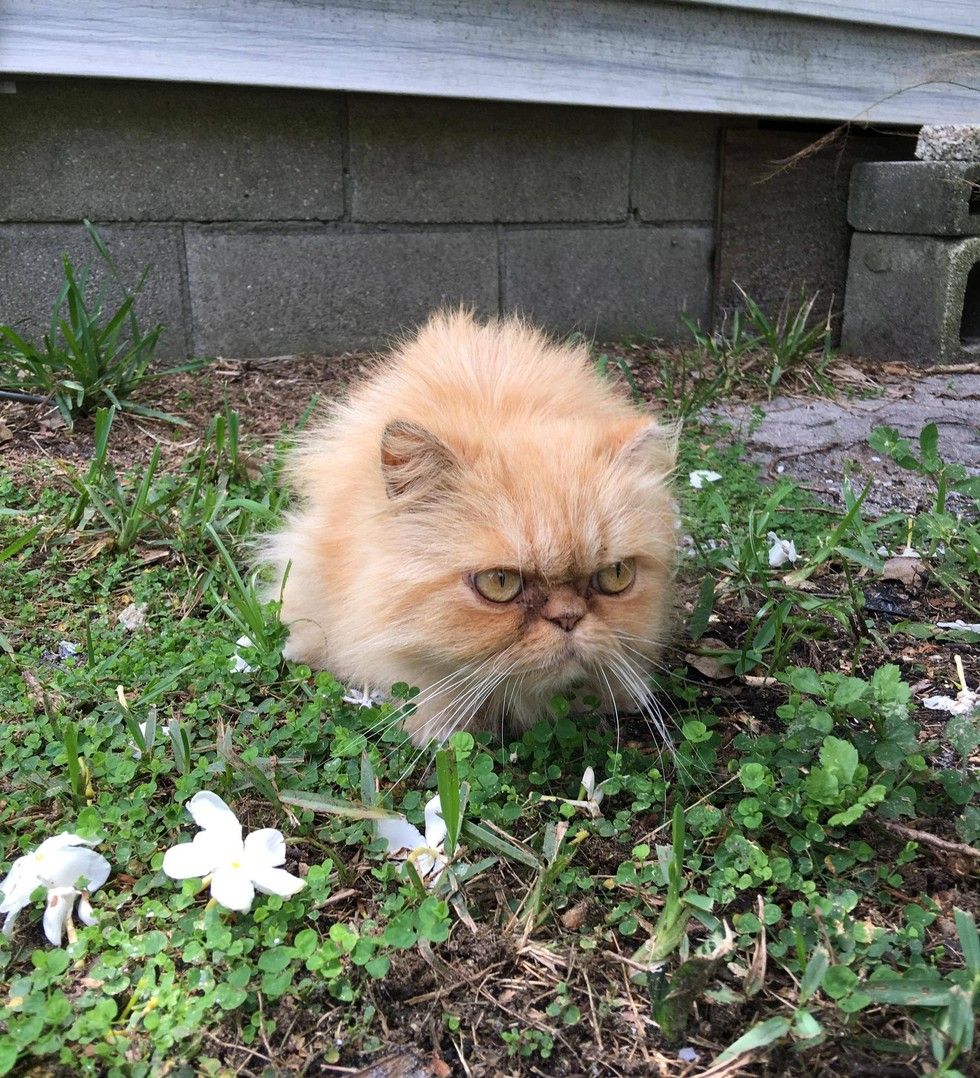 Courtesy: Paul Tateosian
No one knows how long Garfield had been living on the streets, but the little guy came up to the right people that day.

Garfield hanging out with his human friends in the back yard, enjoying their company.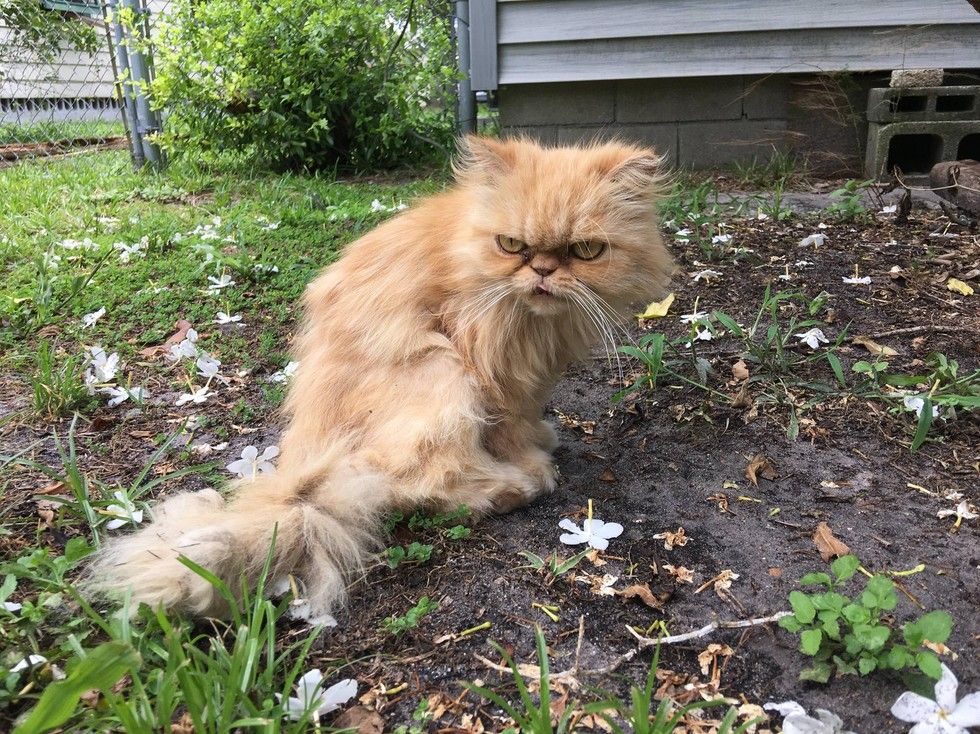 Courtesy: Paul Tateosian
He walks back to his new friends for more pets and love.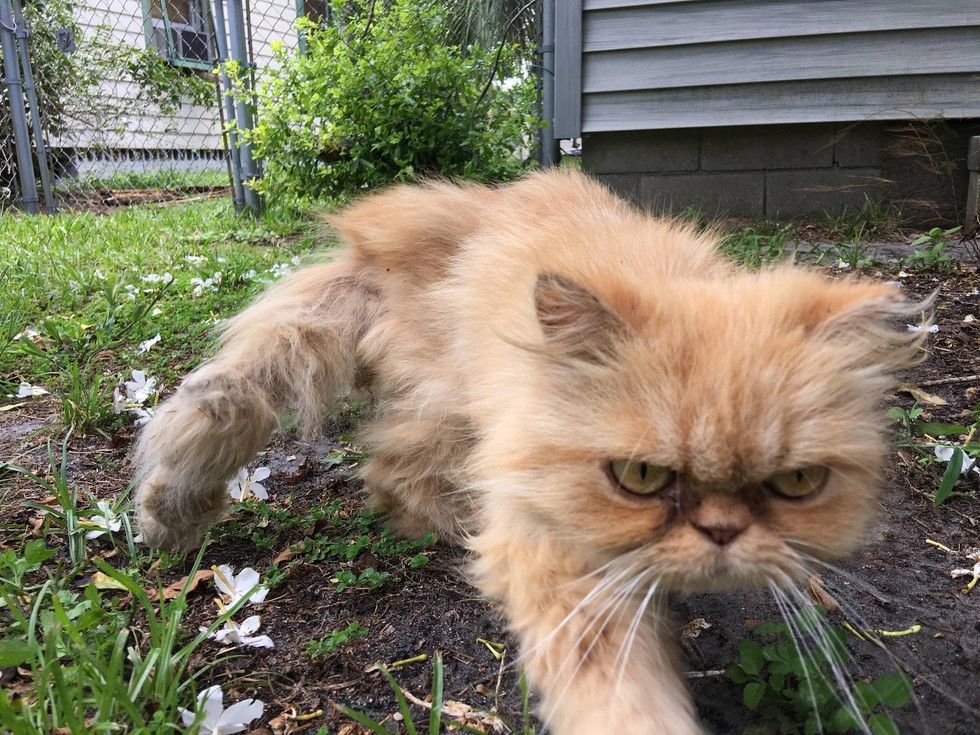 Courtesy: Paul Tateosian
"At the end of it all, owing to the fact that the tenants were out, all their stuff was gone, and the owner had never lived in the house, the inspector decided to take him home," Paul told Love Meow.
"In Florida, alligators/hawks/eagles/owls/snakes can take these little guys in a flash and he needed a home."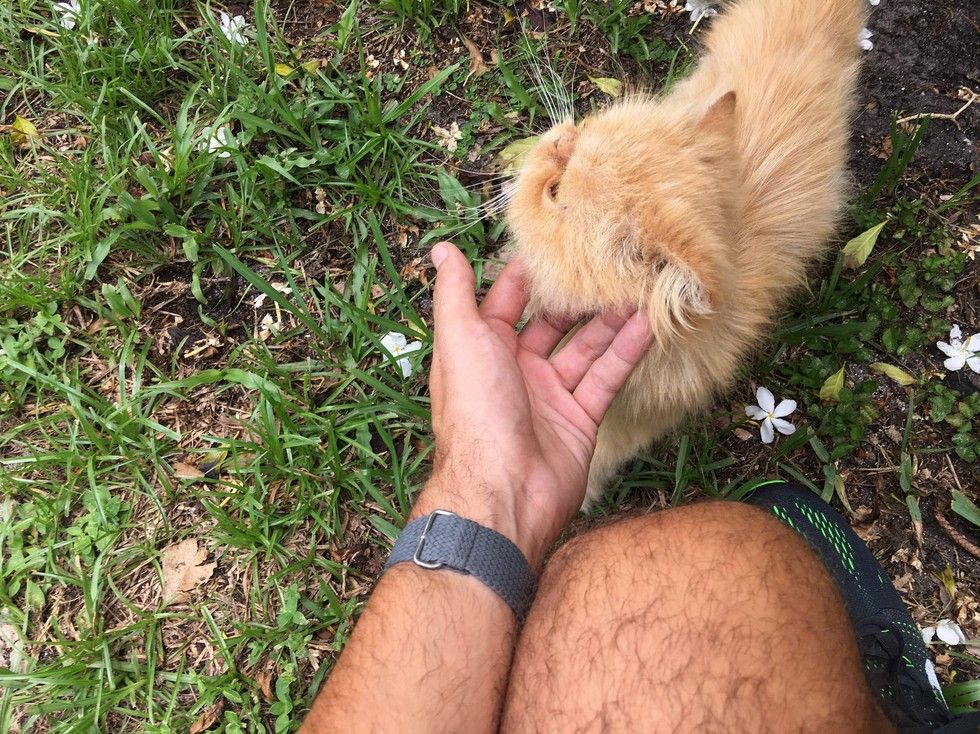 Courtesy: Paul Tateosian
No more wandering alone on the streets.
Now Garfield is in the comfort of a loving home with his forever family and is loved and spoiled like he should be.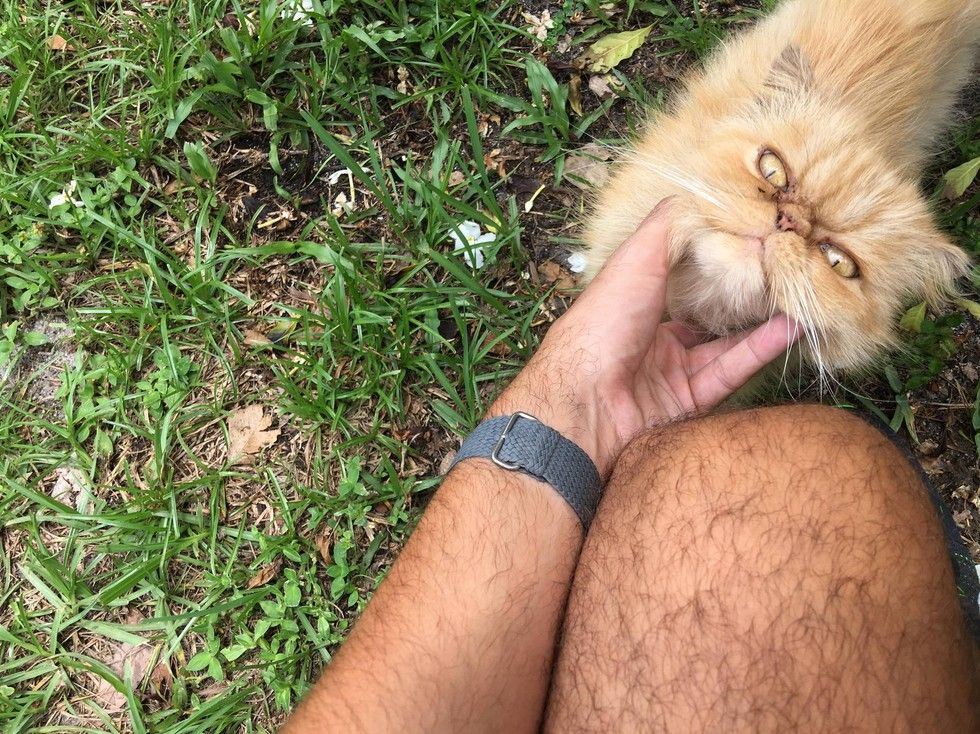 Courtesy: Paul Tateosian
What love can do! Share this story with your friends!
Related story: Kitten from the Woods Walks Up to Man and Decides He Will Be Her Human