A stray cat surprised many people when she barged into the Emergency Room of a hospital, carrying her kitten.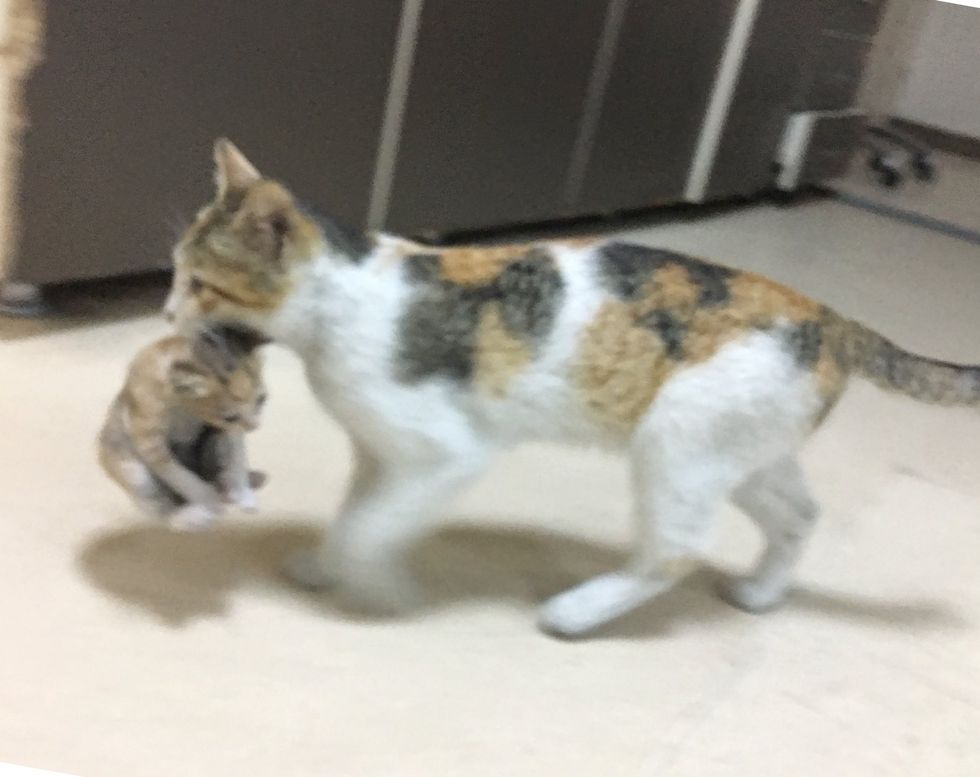 Merve Özcan
Merve Özcan from Istanbul, Turkey was at the Kanuni Sultan Süleyman Hospital for her father when she saw a community cat strutting into the emergency room, carrying a tiny kitten by the scruff.

"My father was sick and we had to go to the hospital for him. While I was waiting, I saw the cat carry her baby, and I was very surprised," Merve told Love Meow.
The cat appeared to be friendly and confident around people. She nonchalantly made her way into the ER with her tiny pride and joy alongside her. Doctors and nurses spotted the little visitors and came out to greet them.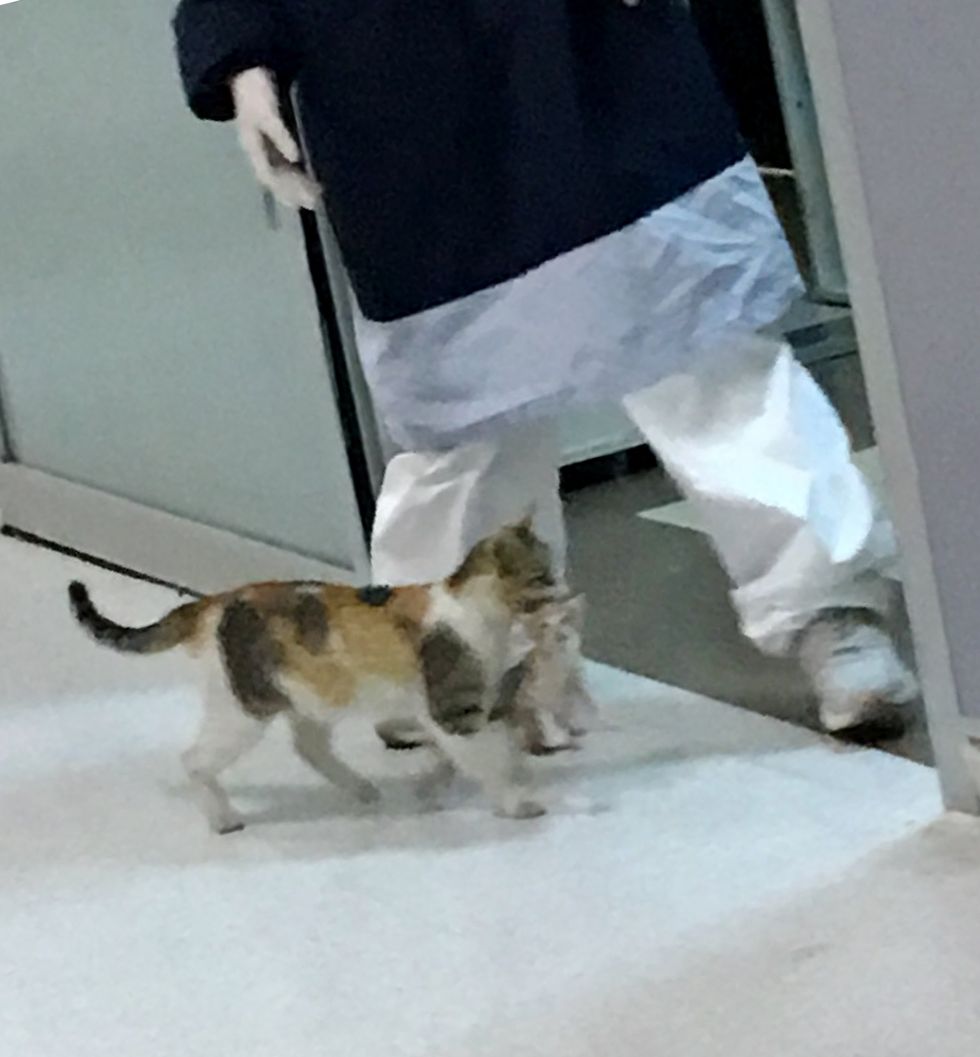 Merve Özcan
"They were very happy when they saw the cat and her kitten, and they went to them, and loved and cared for them," Merve shared with Love Meow.
Hospital workers came to check on the mother cat and her baby to make sure they were OK. The sweet stray was loving all the attention and happy to be petted.
"There was no problem with cats, they were not sick," Merve added. "I think it was a cat that the employees already knew, and there were people who had seen her before."
The calico mom brought her tiny mini-me to meet the staff.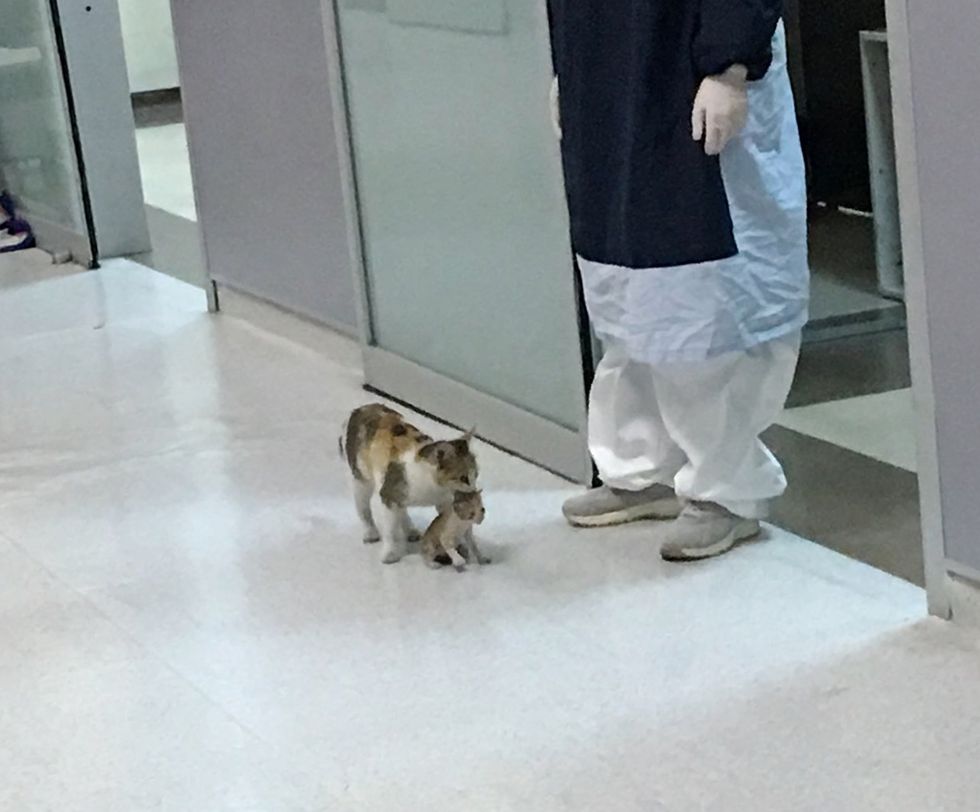 Merve Özcan
In Istanbul, stray cats often visit local establishments on the streets they frequent, as if they own the entire neighborhood. Many residents regularly care for these community cats, and let them come in and out of their buildings as they will.

Merve's father was recovering from COVID-19, and during this time of crisis, she and many others found a moment of levity from these sweet feline visitors.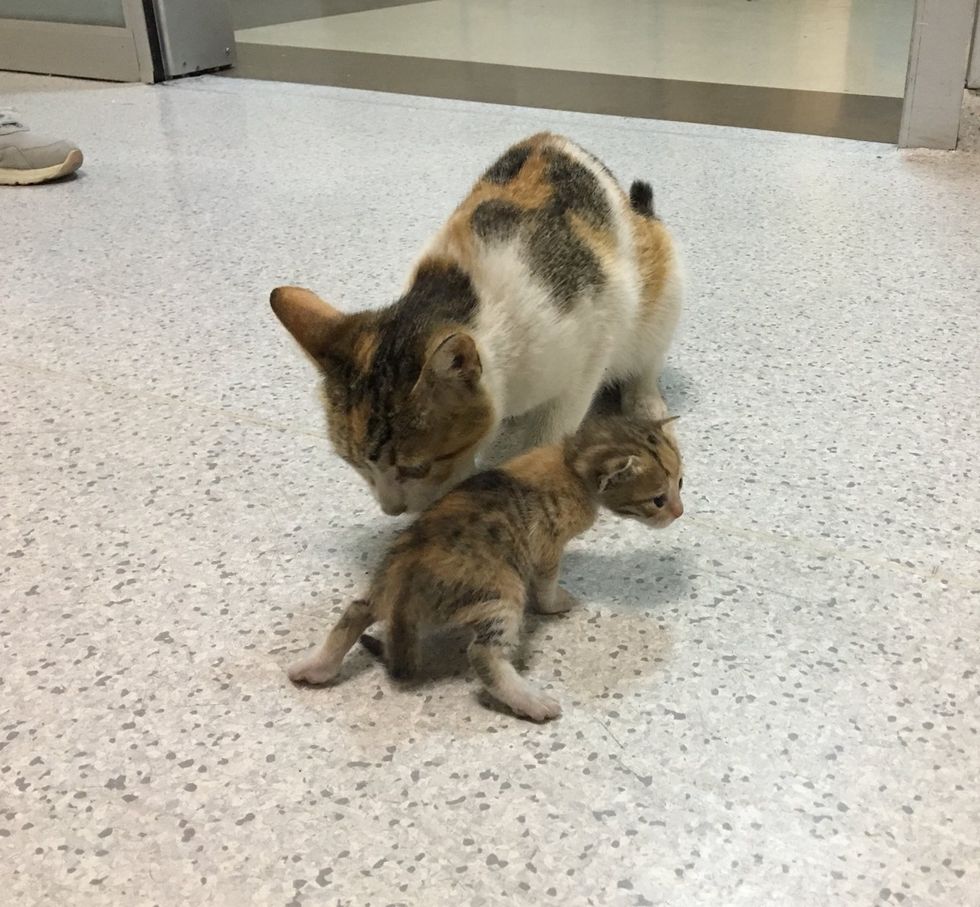 Merve Özcan
Merve, who has two beloved cats of her own, captured these adorable moments and shared them on Twitter. The photos quickly made the rounds on the Internet.

Perhaps, the cat mom knew just the place to seek help for her kitten, and brought the little one to the right people. According to local media, staff transferred them to a veterinarian so they could receive the care they need.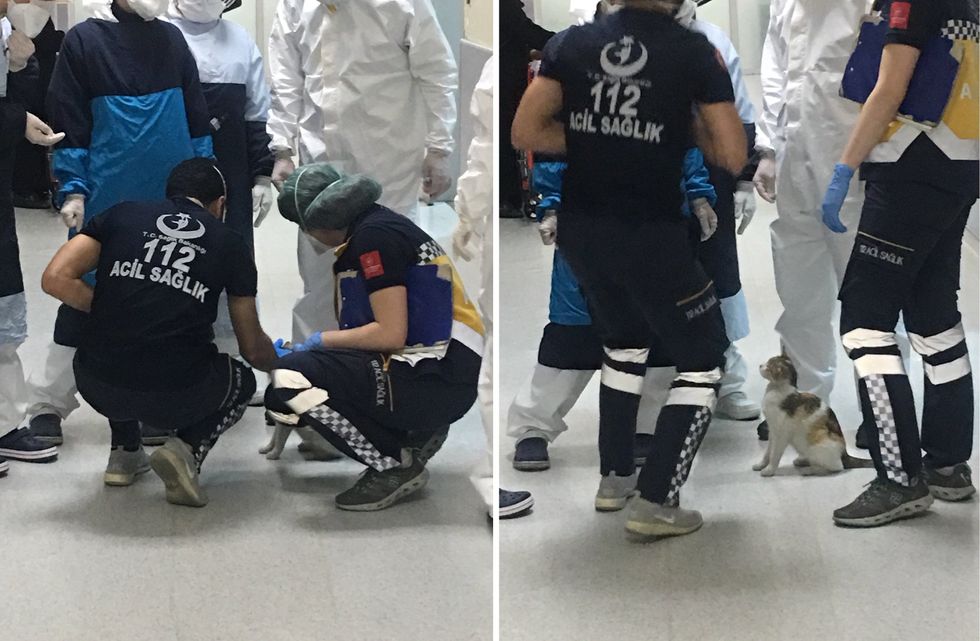 Merve Özcan
Amidst the busy time at the hospital, these healthcare workers continue to help anyone that comes through their door, whether they are human or furry kind.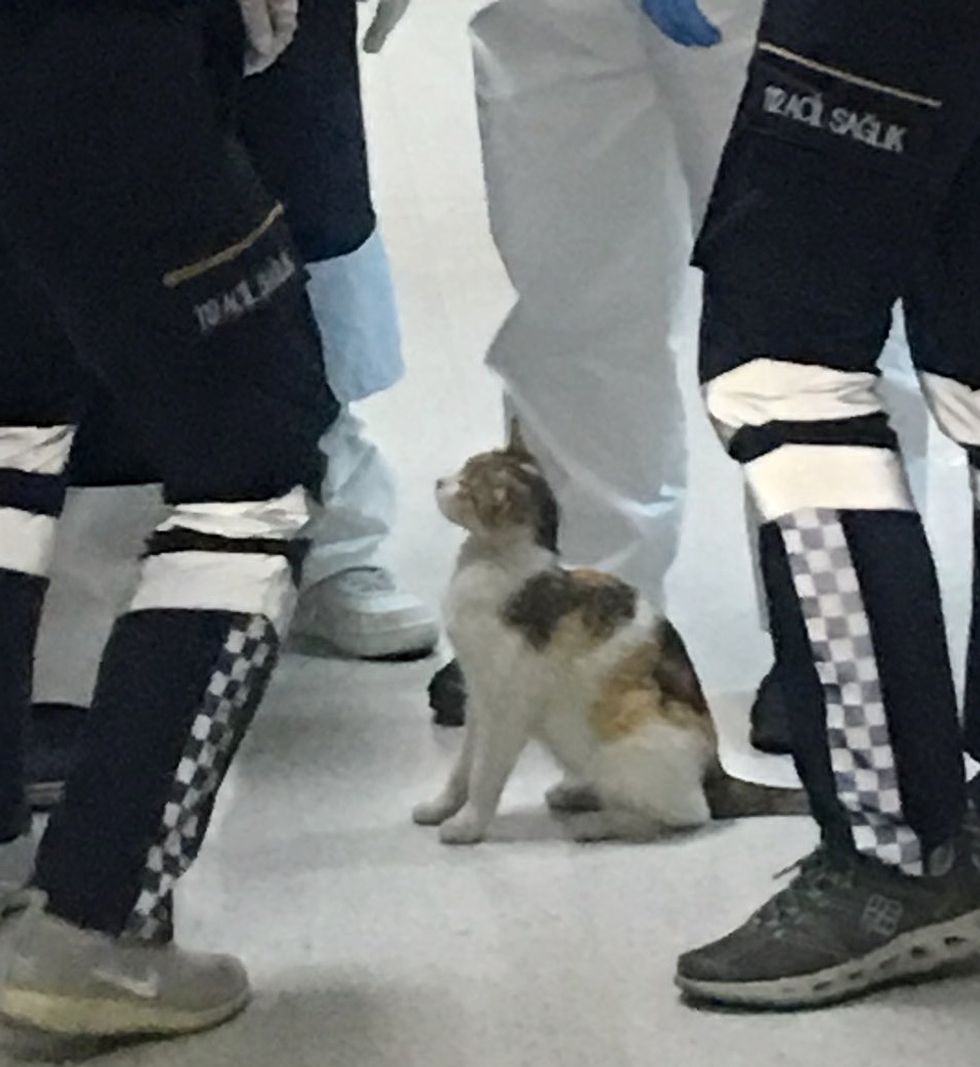 Merve Özcan
Share this story with your friends.
Related story: Stray Cat Comes Back to Find Her Kittens Who Were Brought to the Shelter