A little stray kitten was so happy when she found a feline friend to cuddle.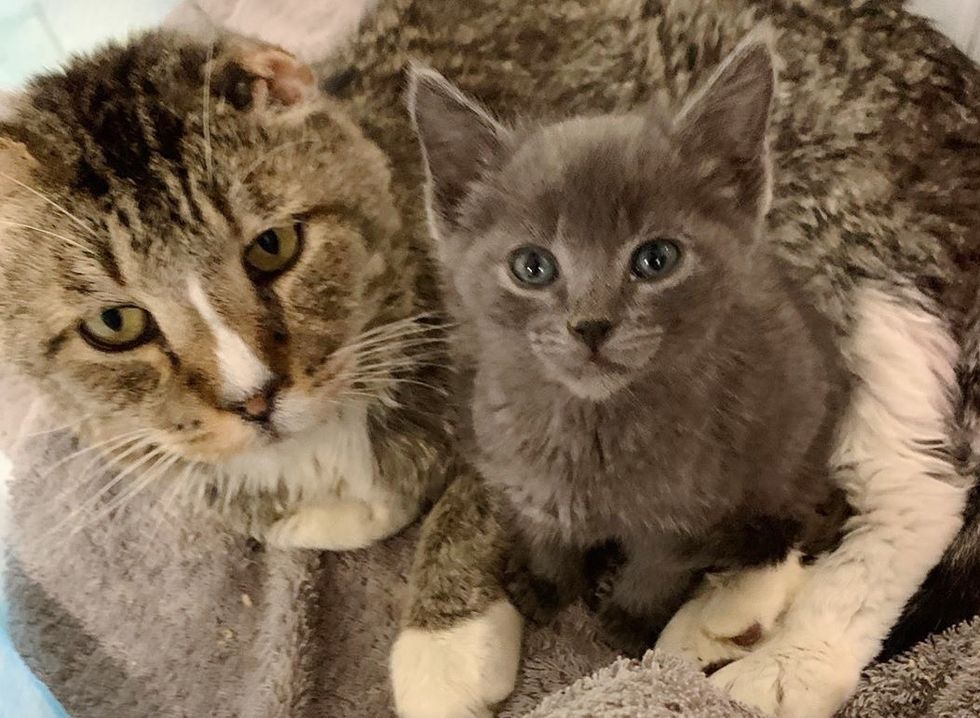 Alley Cat Rescue
Lilac the gray kitten and her brother were brought to Alley Cat Rescue as strays, two months ago. They were in poor shape, and despite their best efforts to save them, Lilac's brother lost his fight.

The surviving kitten clung to her caregivers and desperately needed a companion. The rescue knew just the perfect friend to introduce her to.
Harrow, a resident cat at Alley Cat Rescue, was rescued after life on the streets. The gentle senior cat has a soft spot for orphaned kittens and never turns away an opportunity to give a foster some TLC.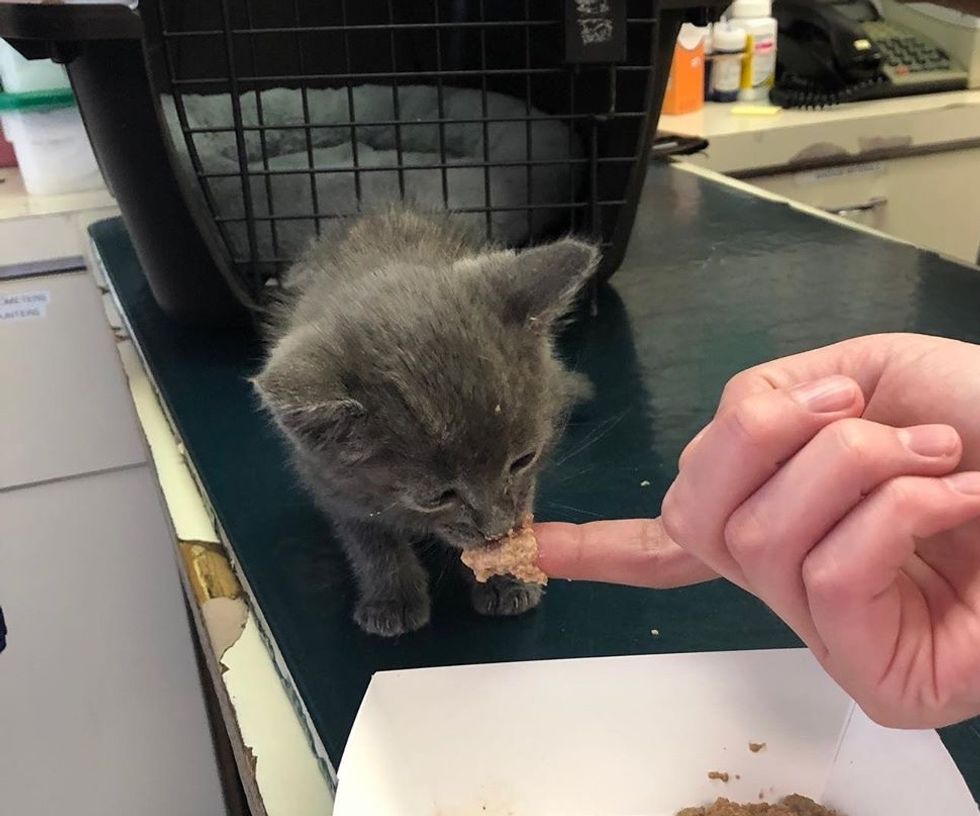 Alley Cat Rescue
When Lilac met Grandpa Harrow, she nuzzled in his arms and wouldn't let go.
"She was cuddling him all the way till the end. Even though we separated them, she cried until Harrow jumped in and joined her," Alley Cat Rescue shared with Love Meow.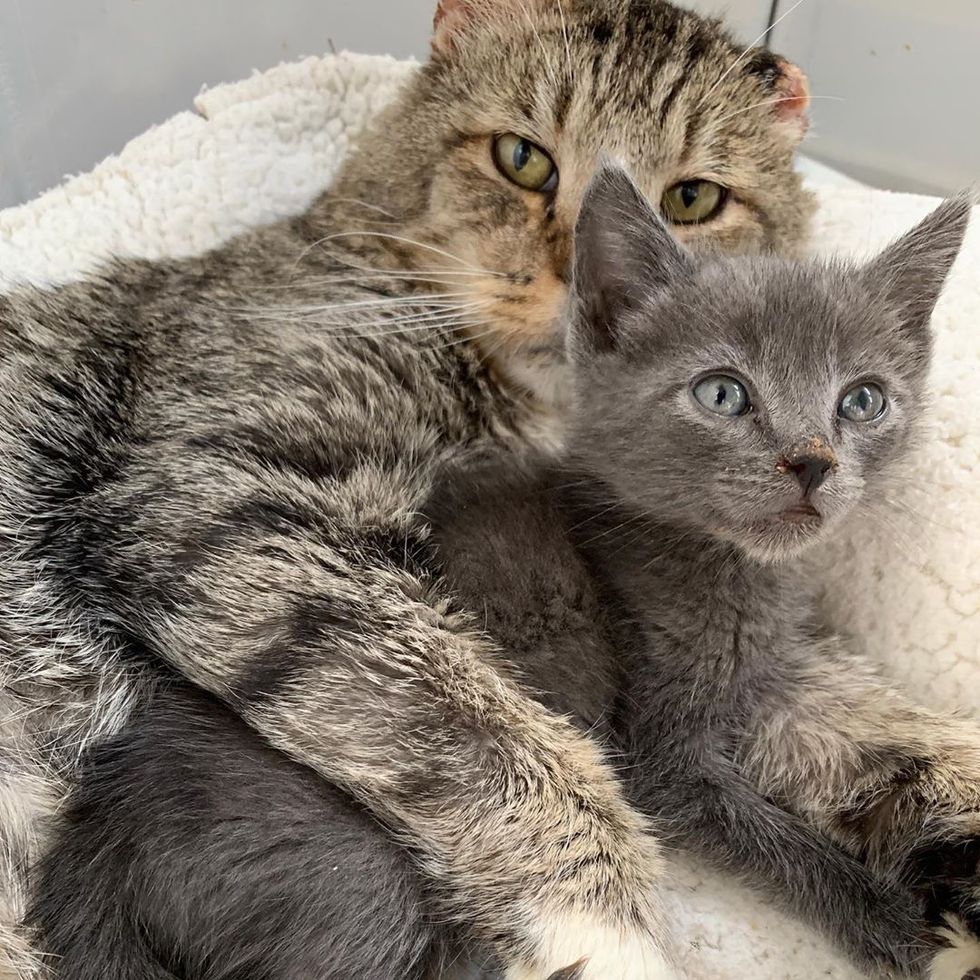 Alley Cat Rescue
Harrow's steady purr and warmth became her source of comfort. She immediately stopped crying when she was curled up in his arms.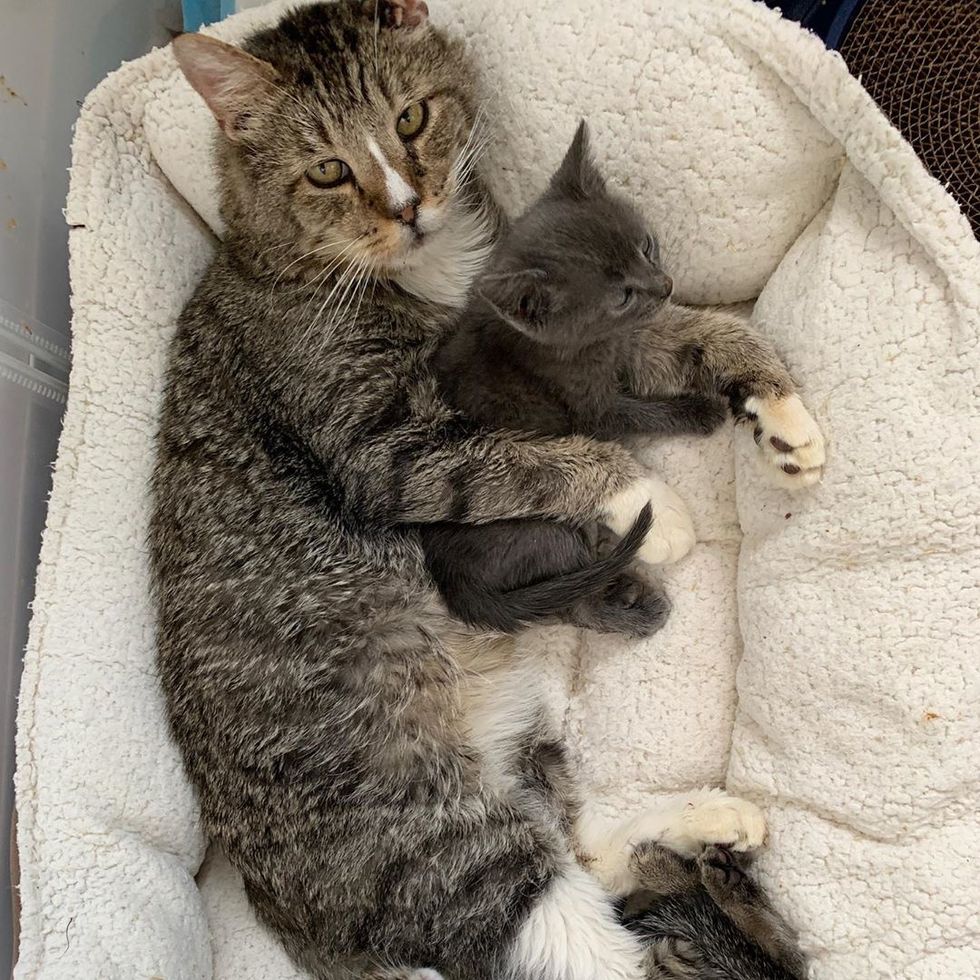 Alley Cat Rescue
During her recovery, little Lilac had to spend a day at the vet where they ran more tests.
When she came back to her foster room, she made a beeline to Grandpa Harrow, snuggled right next to him and purred herself to sleep.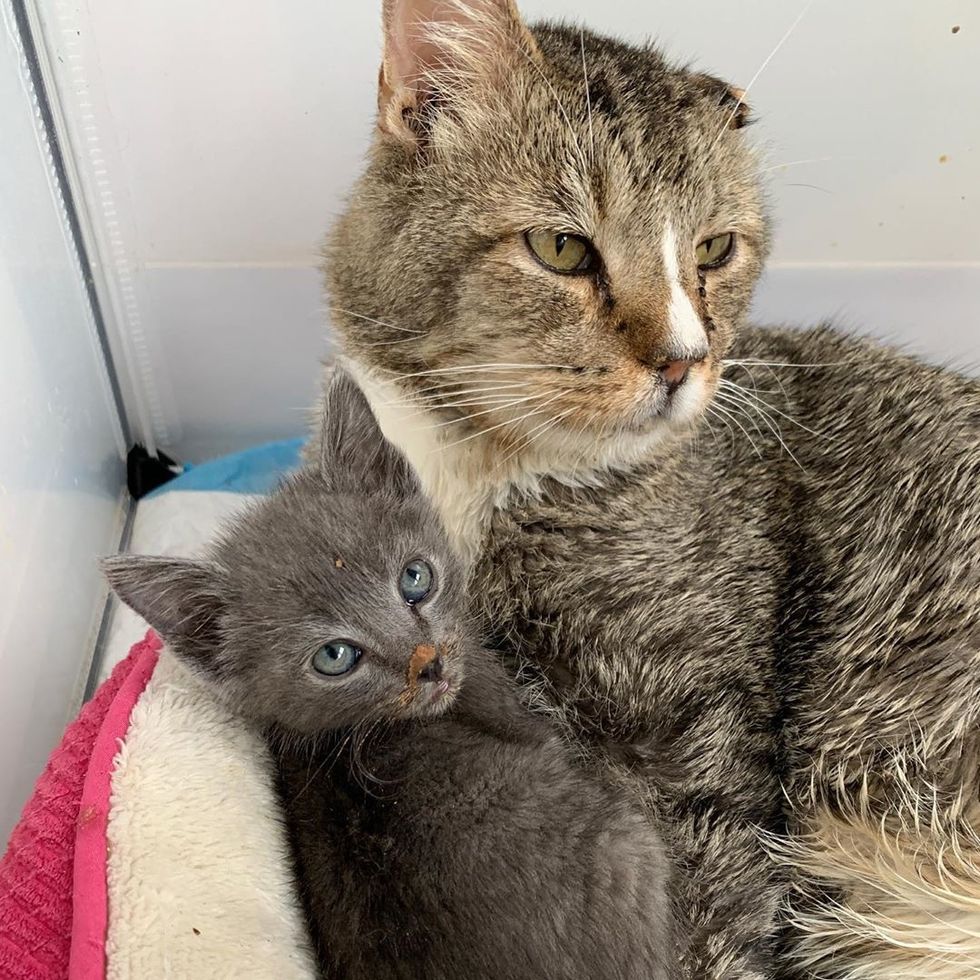 Alley Cat Rescue
"She loves her food and as you can see often had it all over her face."
With round-the-clock care, daily fluids, hourly feedings and lots of cuddles from Grandpa Harrow, Lilac finally got her appetite back and started eating on her own.

Watch Lilac and Harrow in this cute video:
Stray kitten and Harrow the catwww.youtube.com
"She was always cuddled with Old Man Harrow, and we are so thankful that he gave her so much warmth and comfort."

A few days ago, the little kitten had her dream come true as she embarked on her new journey to her forever loving home.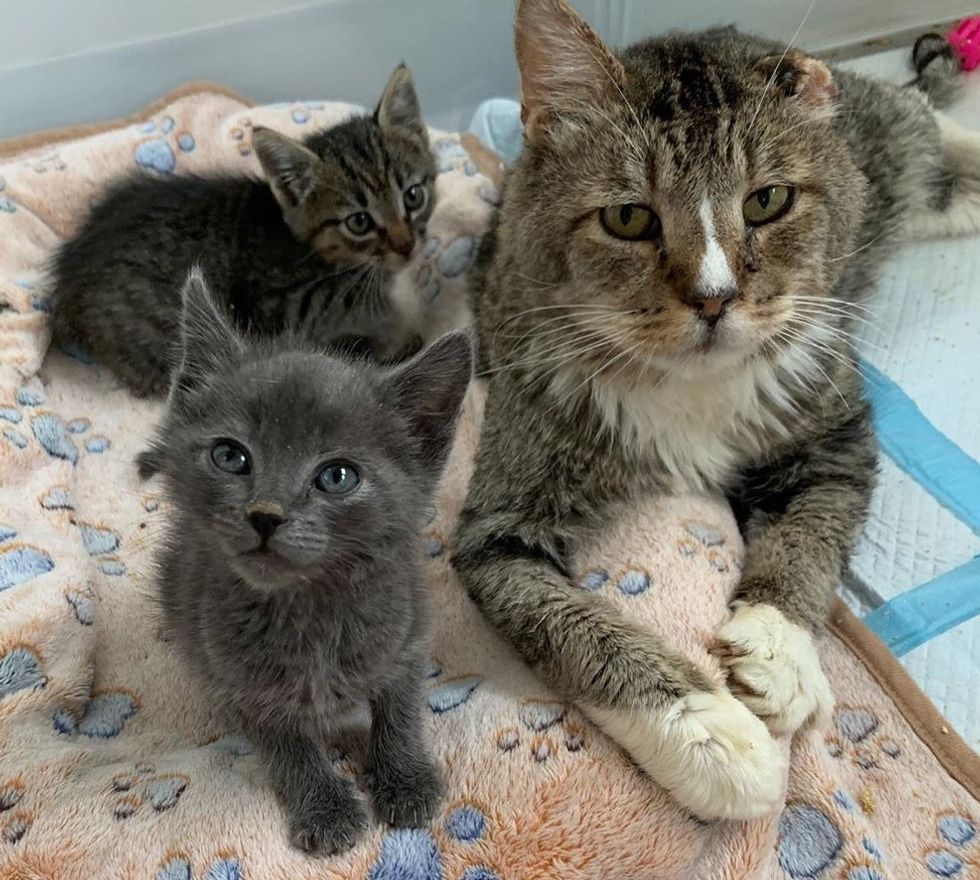 Alley Cat Rescue
"She has come a long way. We are thrilled she gets to go off to a wonderful family and has a sister to play with!"
Harrow is very proud!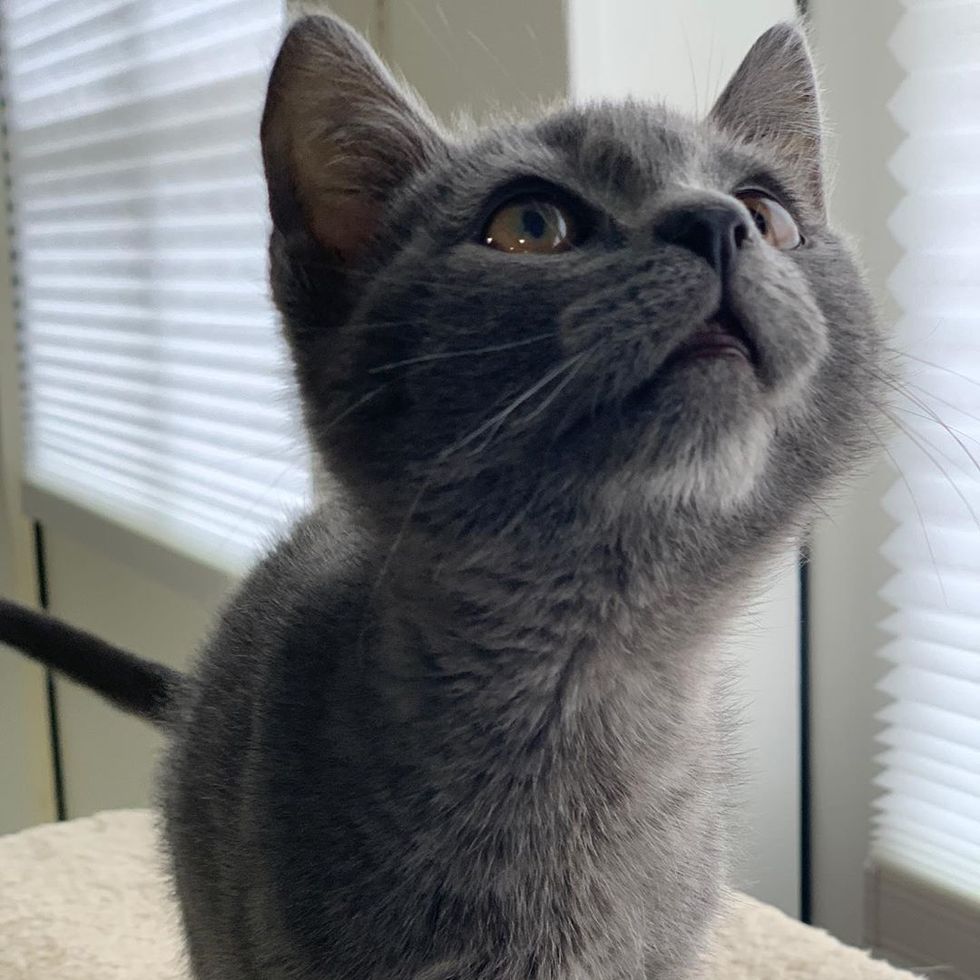 Alley Cat Rescue
Share this story with your friends. Follow Alley Cat Rescue on Facebook and Instagram. Follow Harrow and his foster kittens on Instagram.
Related story: Woman Tries to Find Stray Kitten a Home, But the Kitty Has a Different Plan