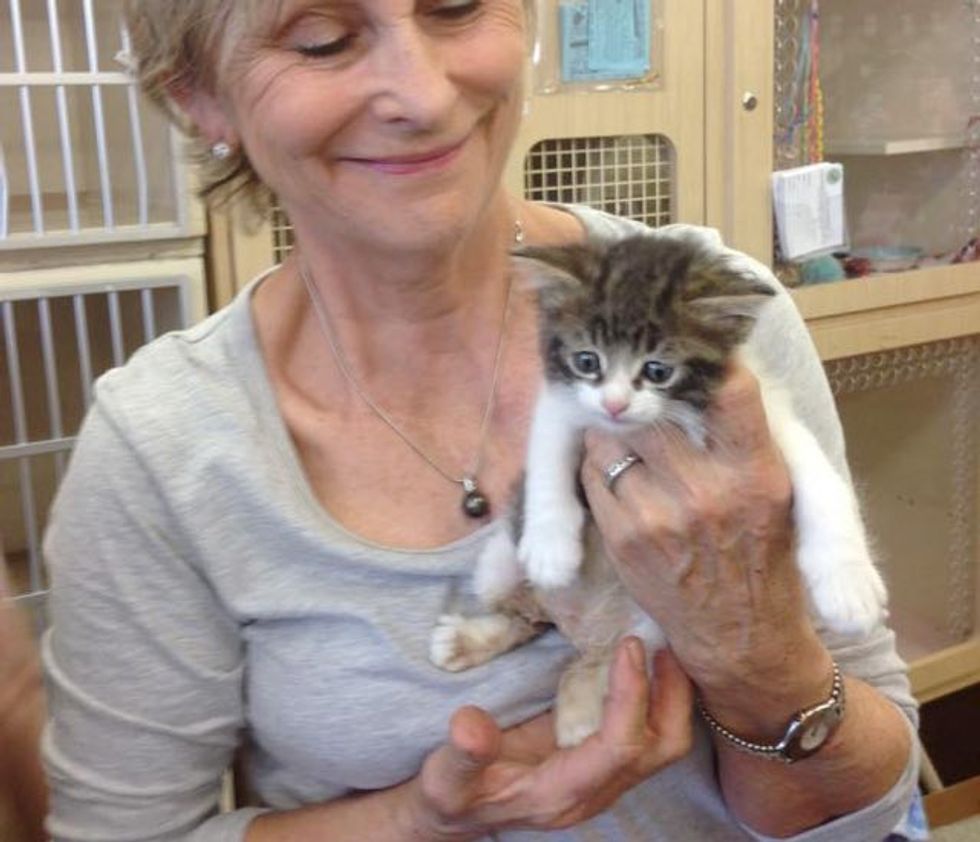 Bebe is an adorable rescue kitten born with Manx Syndrome, a spinal defect. He's the happiest and sweetest little kitty despite his condition. The rescue group that took him in fell in love with him and they were determined to help Bebe have a wonderful full life that he so deserves!
[Scroll down for video]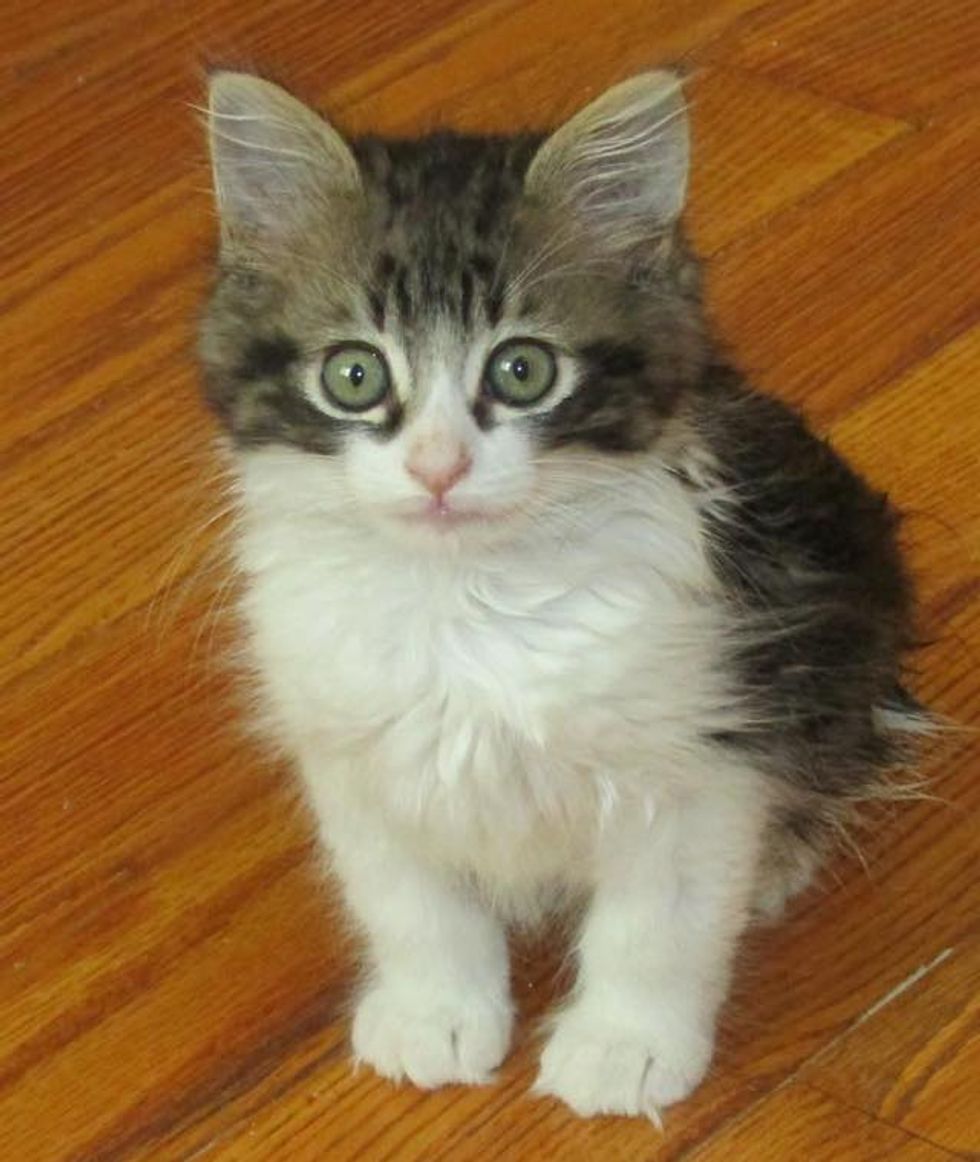 Cheri wrote on Facebook: "Bebe came from the Downy shelter. When he was delivered we were shocked to see he had no tail and his tush area was so swollen. We have taken him to 3 vets and a neurologist. Bebe is a Manx with manx syndrome. Most kittens like this are put to sleep."
"We found ways to make Bebe comfortable and happy. He is the happiest sweetest kitty ever. So full of personality and love," the Cats at the Studios wrote on Facebook.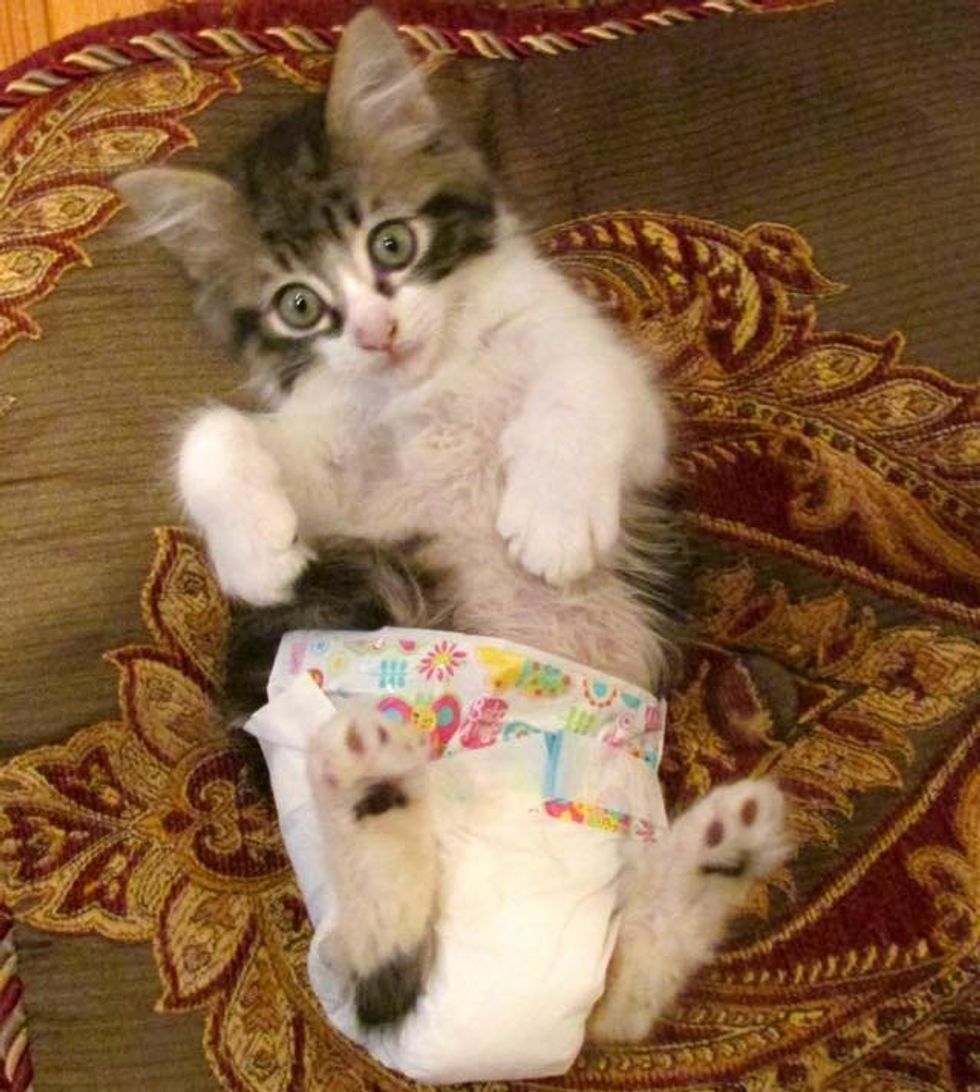 "I must say Bebe is pretty special .The Manx breed is like a rag doll. He purrs and talks and eats and plays all the time. My special friend Maureen made Bebe diapers and it has helped tons," Cheri added.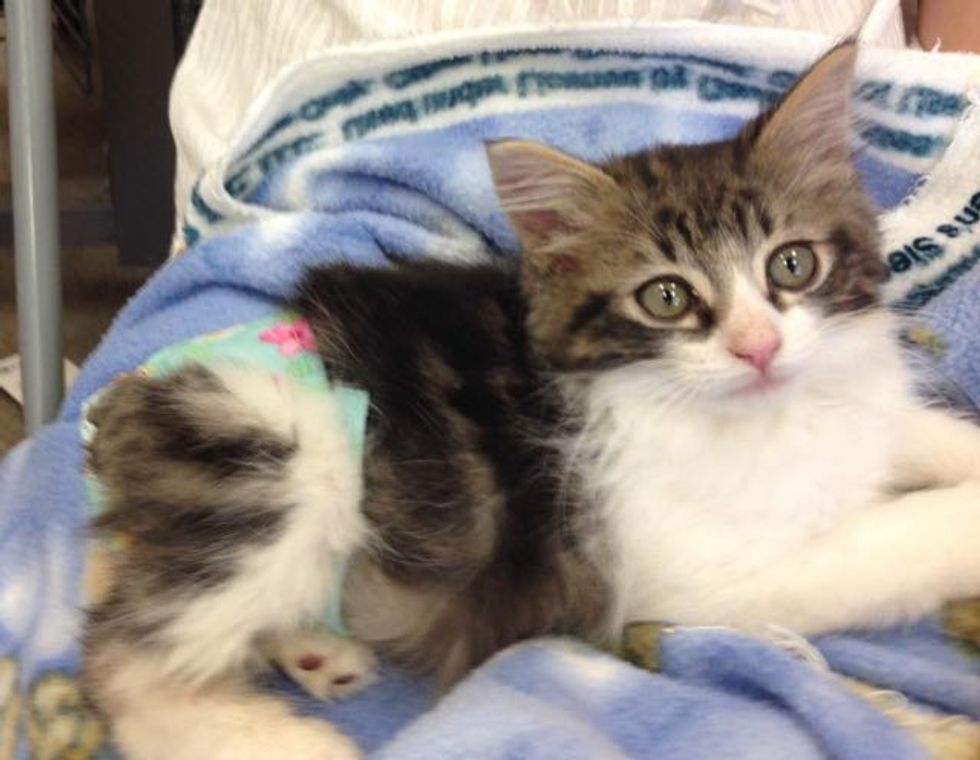 A lady in Arizona wanted to adopt him. "Out of nowhere Joanne who lives in Arizona wanted Bebe. She volunteers out of the shelter and has had a Manx Syndrome kitty before.
What we found out is Bebe could end up being a Service kitty. He has what it takes."
Bebe on his way to meeting his new family!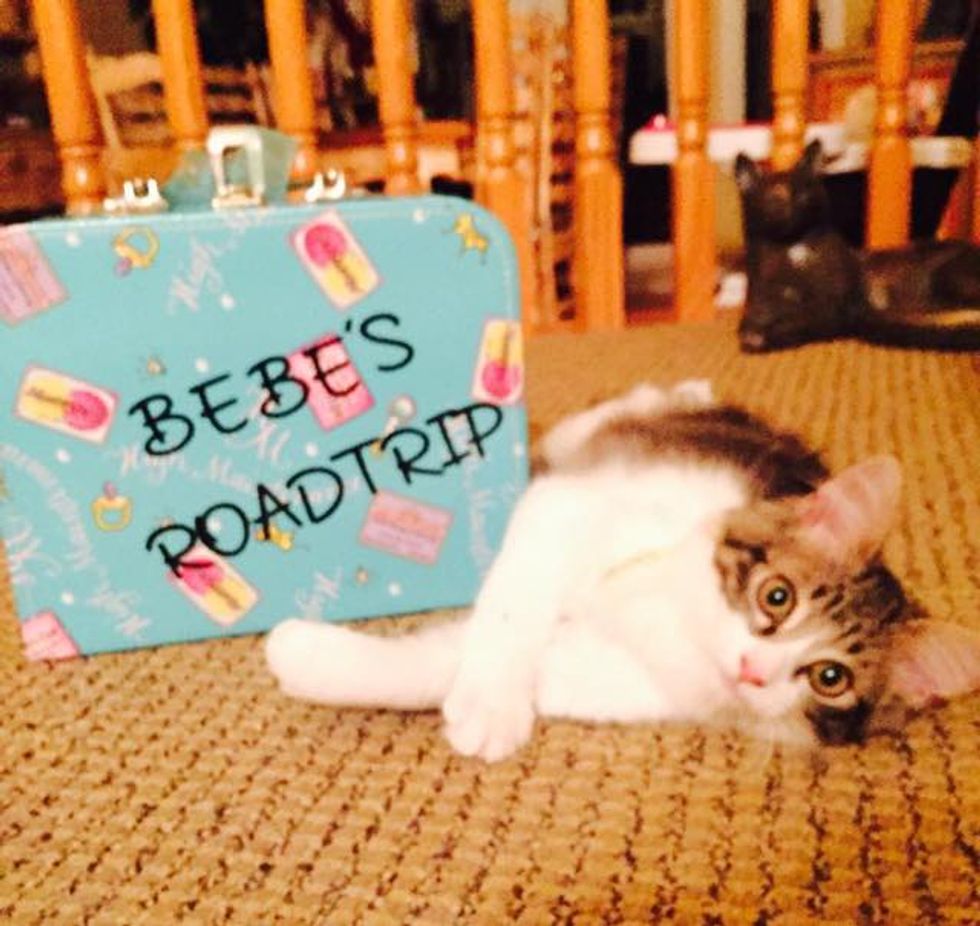 Cuddling with his new mom, Joanne, who is overjoyed!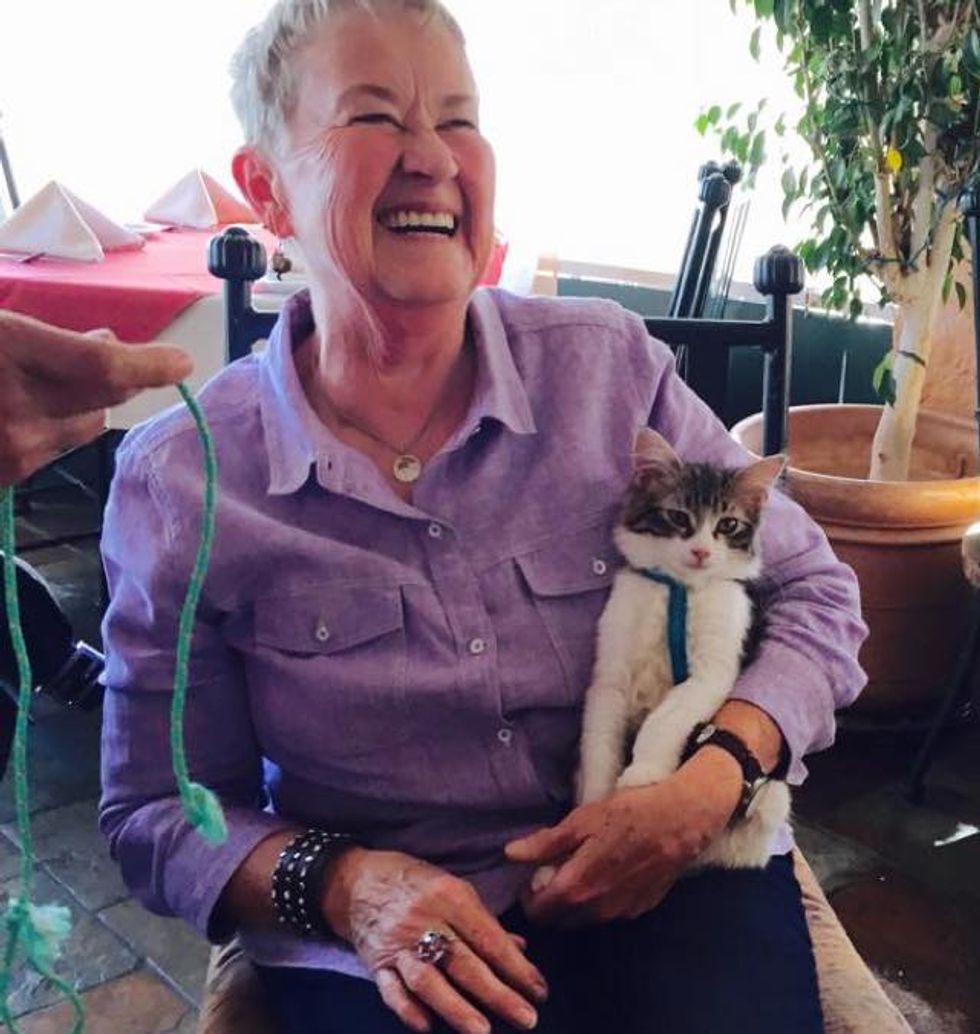 Happy little guy!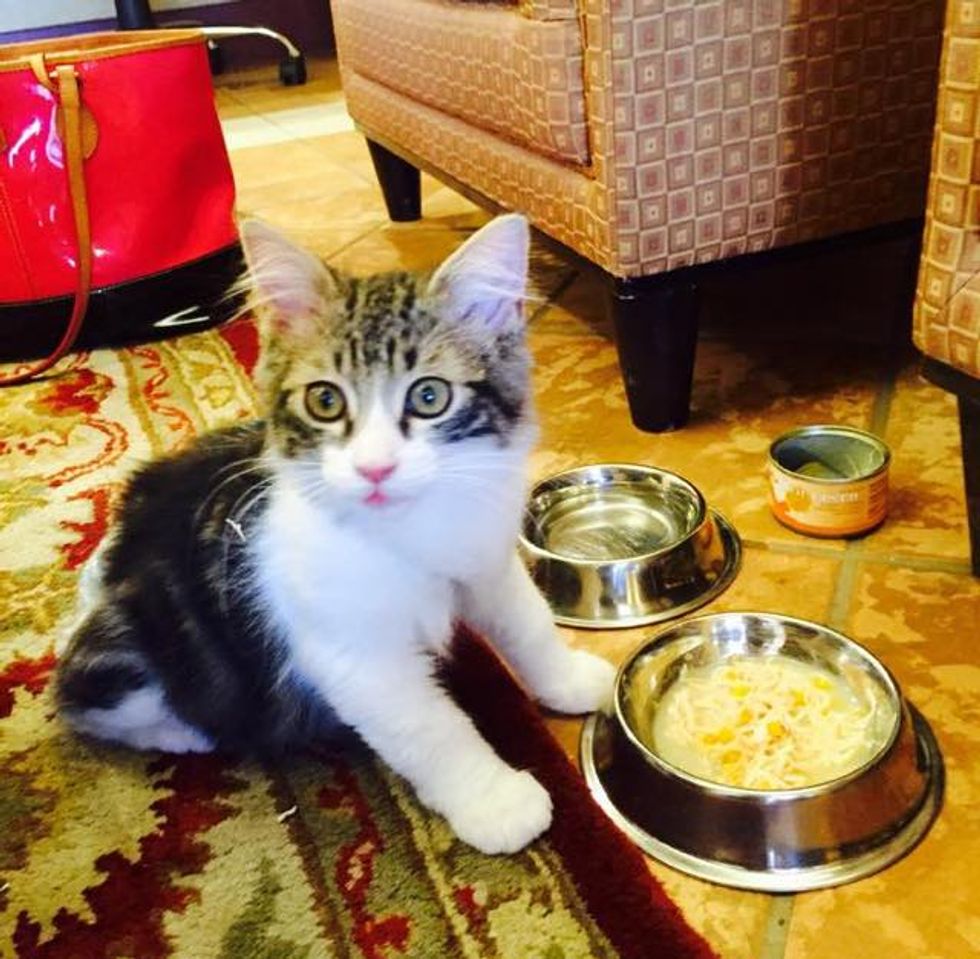 The happiest kitty and pet mom!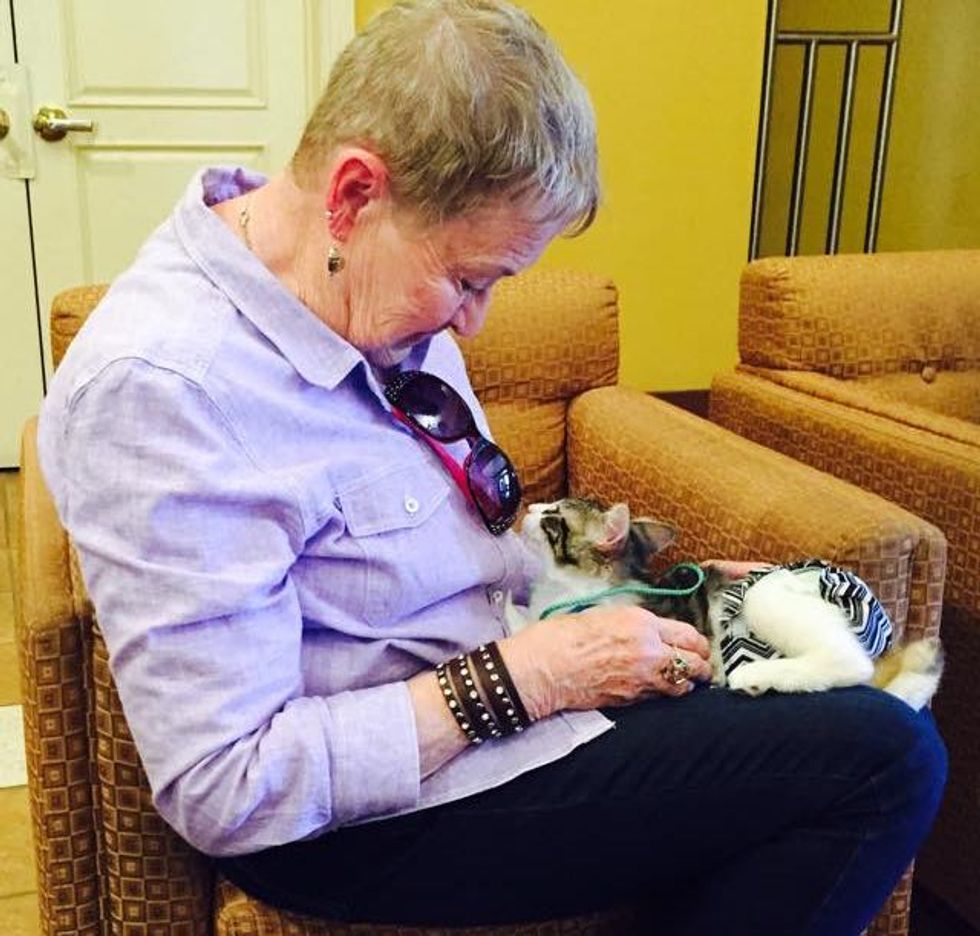 WATCH VIDEO: Special Needs Manx Kitten Finds His Forever Home
Share this heart warming story of Bebe and consider adopting a kitty with special needs. They have so much love!