It was a holiday miracle when three feline brothers survived the bitter cold by sticking together, keeping each other warm.
Meet Frosty, Elmo and Icy.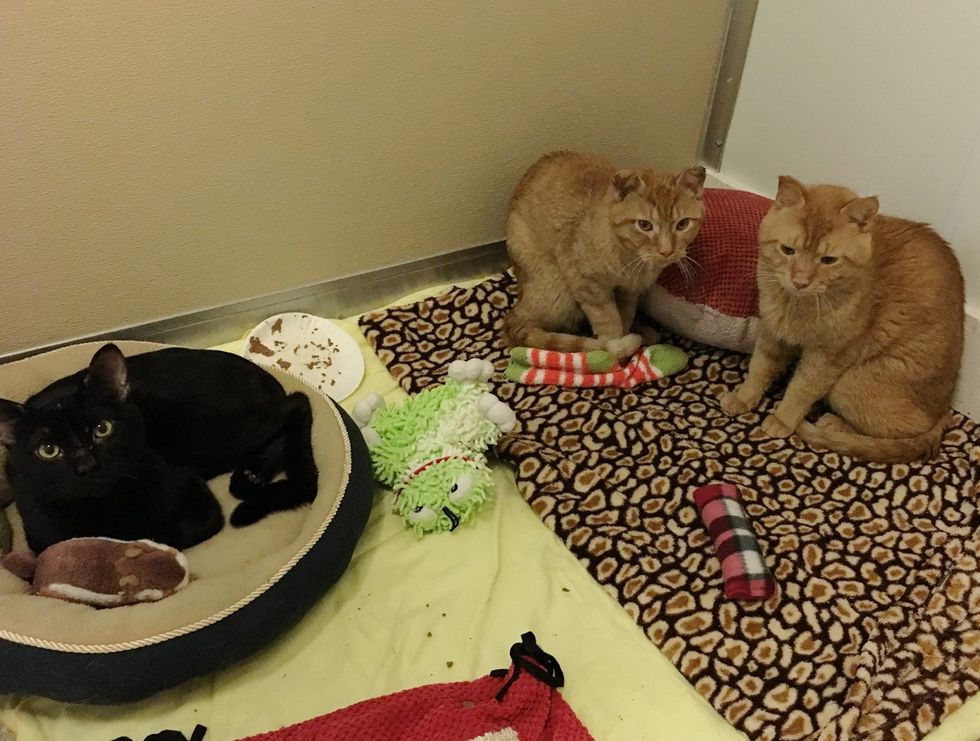 Felines & Canines
The three kitties are a bonded trio found huddling together on a neighbor's porch while the temperatures dropped and snow began to fall and cover the entire city of Chicago.
They were abandoned outside after their owner moved away. "Despite being terrified, utterly confused, and covered in frostbite, the three never left each other's sides," Felines and Canines said.
The neighbor reached out to Felines and Canines, a rescue group in Chicago, hoping they could help.
"I wanted these three friendly, frozen, house cats off the streets immediately and was thrilled to welcome them into our family," the rescue said.
The three boys were so happy to be inside a warm place. They couldn't be happier.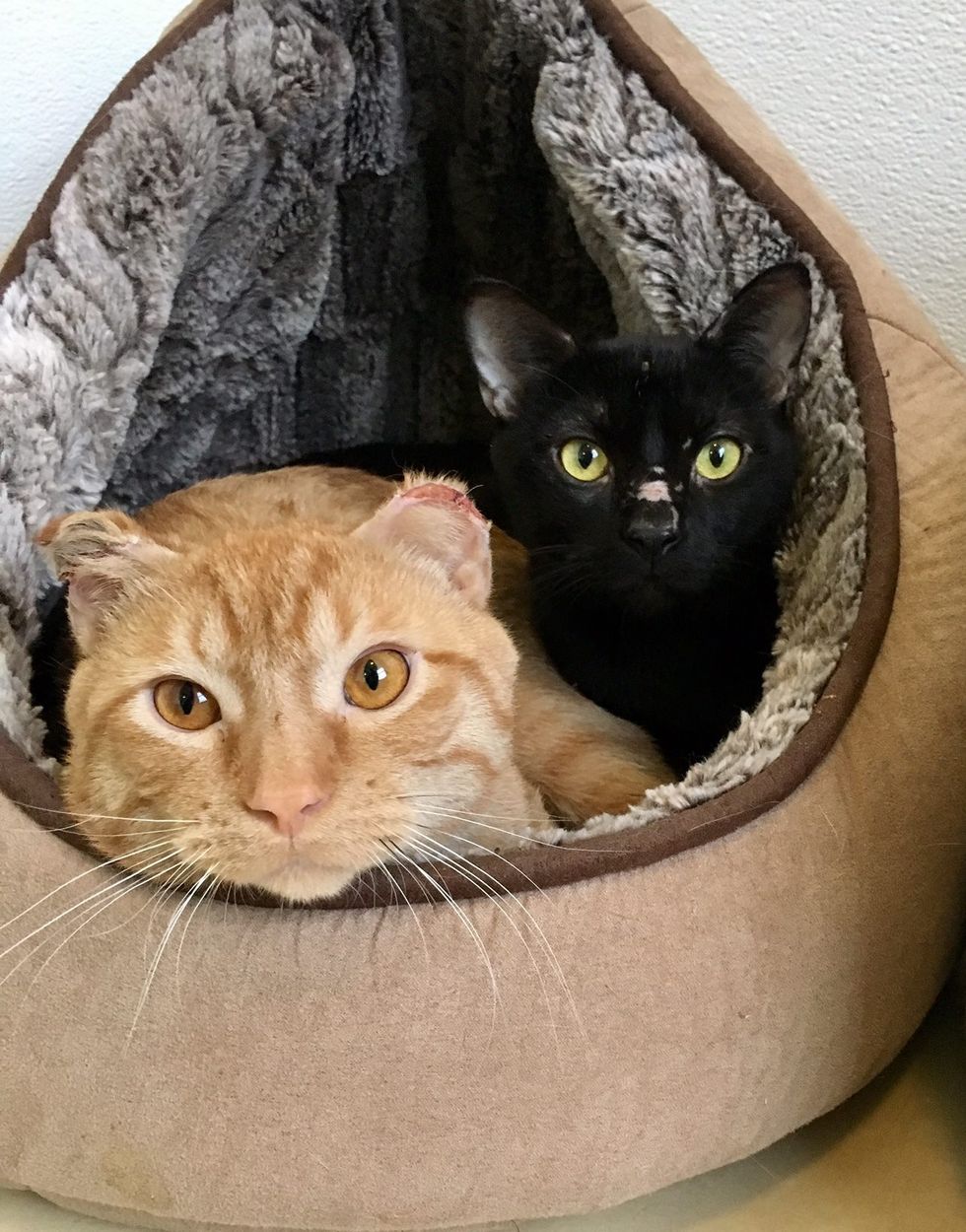 Felines & Canines
The kitties are about one year old, incredibly affectionate, gentle and loving to everyone at Felines and Canines.
The trio are healing up from their frostbite. "We're helping them pack on some much needed pounds."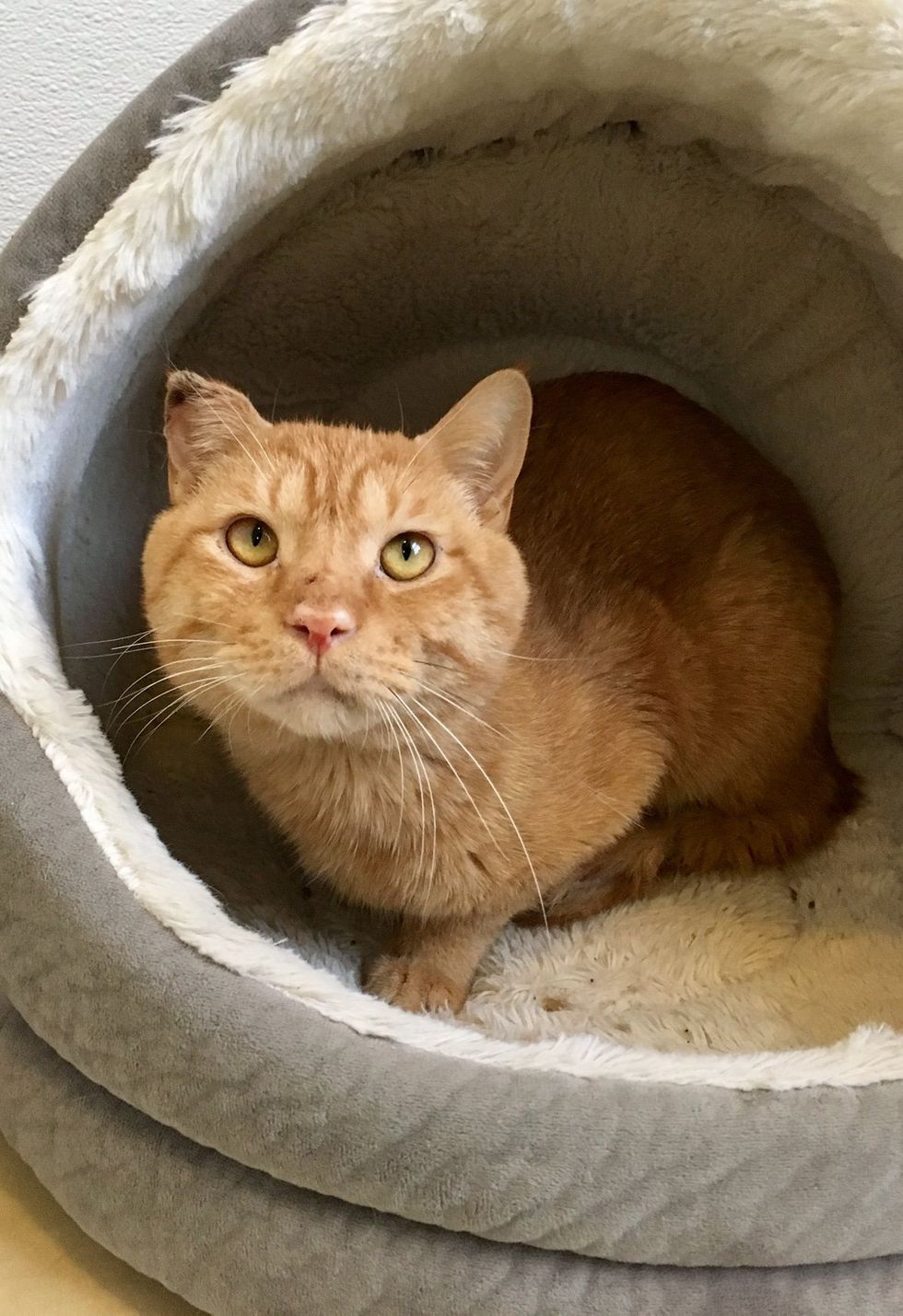 Felines & Canines
"The fact that these brothers stuck together in the bitter cold and didn't leave each others sides, despite being terrified and starving, is a testament to how bonded they are.
"They are just the most loving, kind-hearted cats who deserve a chance at a long, happy life together."
The beautiful three feline brothers are looking for a forever loving home together. If you would like to adopt, please email Abby@FelinesCanines.org for more information. If you would like to support their rescue efforts, click here to see how you can help. Follow Felines & Canines on Facebook.
Related story: Cat Found Protecting Kittens Left in the Cold, but the Cat is Not Mom at all