Three cats took over the main stage at this week's G20 Summit. They walked around the area, seemingly unimpressed with the surroundings and eventually wandered off.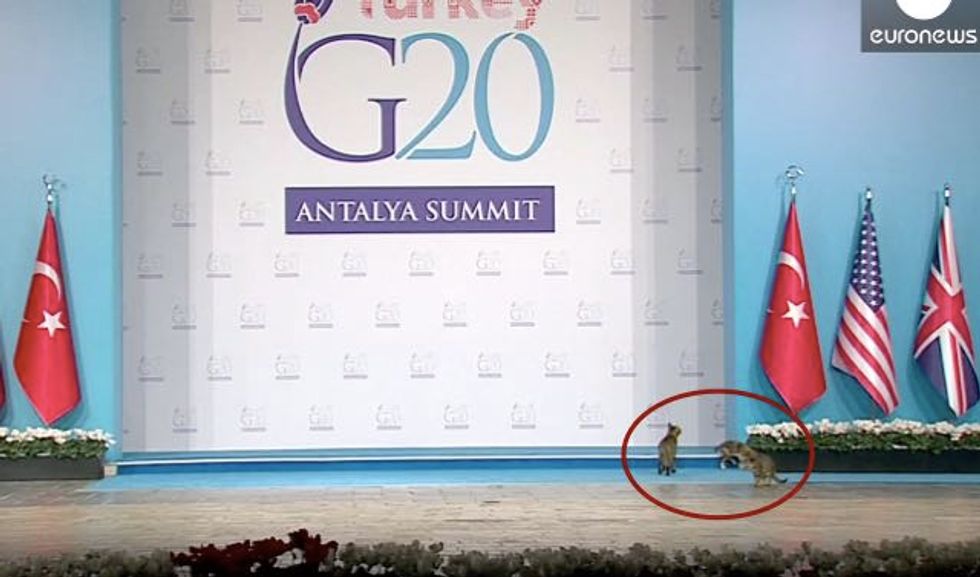 Some of the world's most powerful leaders are attending the summit in Antalya, Turkey. Amidst the serious talks among world leaders, three cats emerged onto the stage and decided to take a tour around. They sniffed the flowers, trotting across the area.
According to reports the cats are strays, but one user commented on the CBC's Facebook page, saying "They're not strays. They're the leaders of Kittistan and Catlandia."
Watch the full video here: