In the middle of a live news broadcast, a tiny stray kitten decided to make a special appearance by sneaking into the studio and interrupting Live TV.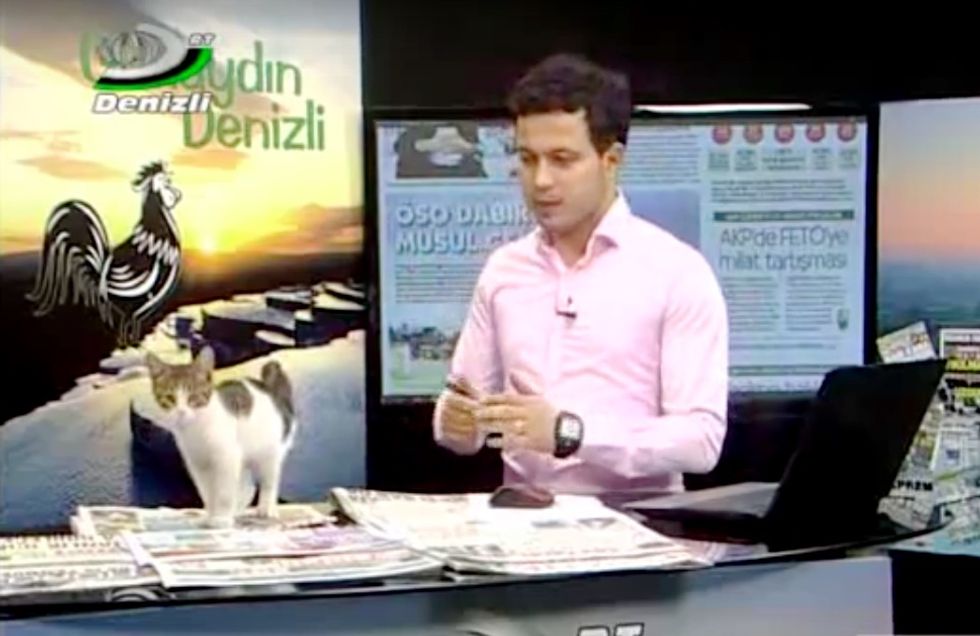 YouTube/drt denizli
During the Turkish TV program "Good Morning Denizli" a feline visitor found his way into the studio, and while the presenter Kudret Çelebioğlu was reporting news live, he emerged from behind the desk and hopped on, then the little furry friend proceeded to casually walk to the computer and sat down on the keyboard.

Çelebioğlu was a bit surprised at first, but quickly shifted the focus on the tiny uninvited guest. He took the opportunity to encourage viewers at home to show compassion to these animals in need.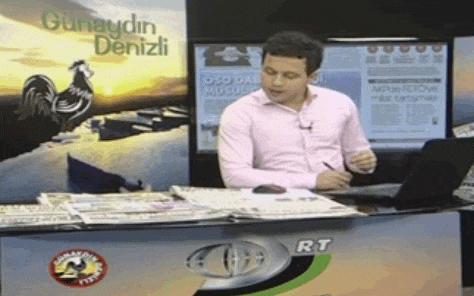 YouTube/drt denizli
"As you know, winter is coming and cold weather is passing through. It's an unexpected guest… we should cuddle him. We should open the doors to stray cats and give them water and food… We all should take care of them somehow," he said.
Watch the kitten as he makes his special appearance on air in this video:
After his segment ended, he and his colleagues gave the little kitten a good meal and a warm bed.
One of the employees fell in love with the little stray and decided to adopt him according to the Daily Sabah. He was named Hüsnü.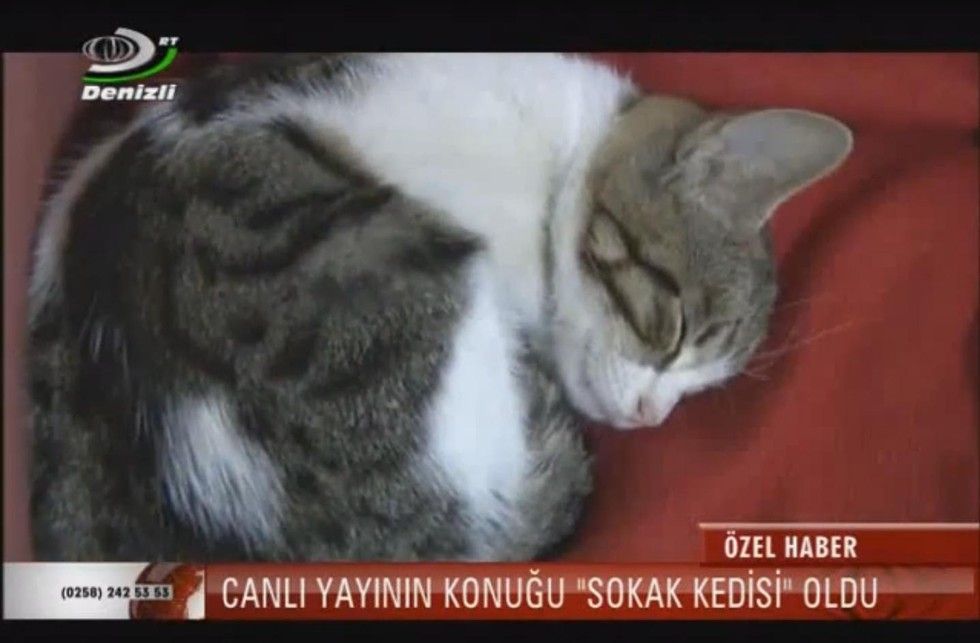 YouTube/drt denizli
What a happy ending!
Share this story with your friends. (h/t: the dodo)
Related story: Stray Kitten Interrupts Live Newscast, Meowing for Help