Three tiny tiger striped kittens were pulled from a shelter by the Eva P., a volunteer from North Brooklyn Cats, a group of animal lovers and friends that work together and individually to help New York City cats and kittens find homes and safe refuge.
Meet Trouble, Tootsie, Trumpet, who were saved as orphans. Eva picked them up from the shelter, and she started nursing them around the clock. Without the mom cat, Eva brought a teddy bear for the kittens to snuggle with and nurse on. They absolutely adore mom Teddy.
Eva pulled the kittens from the shelter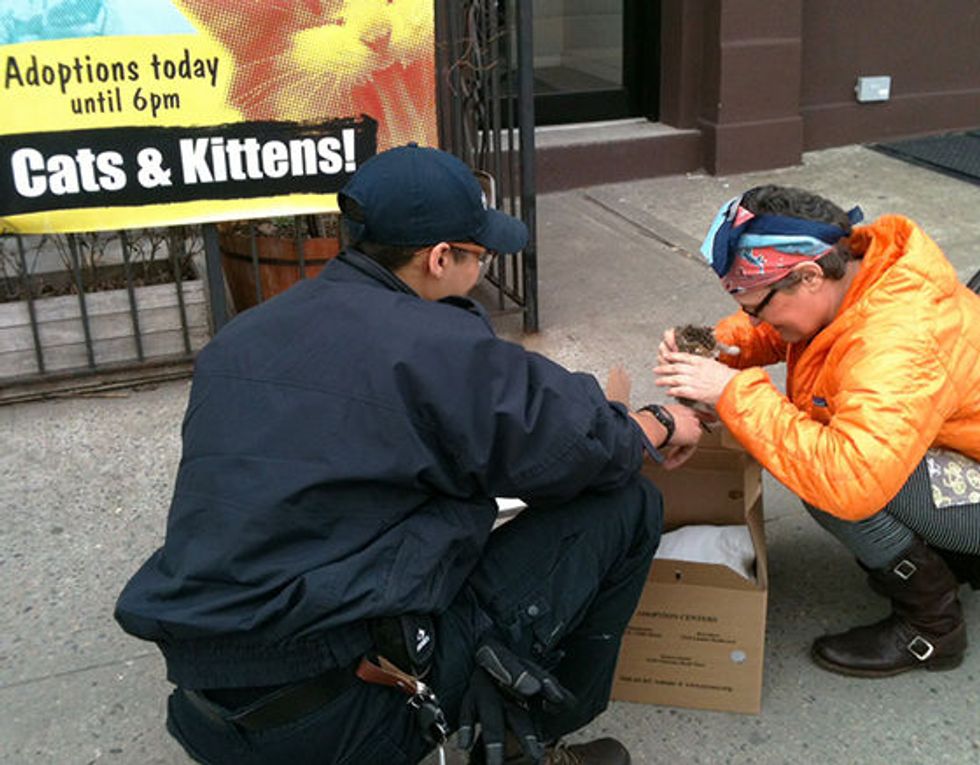 Keeping them warm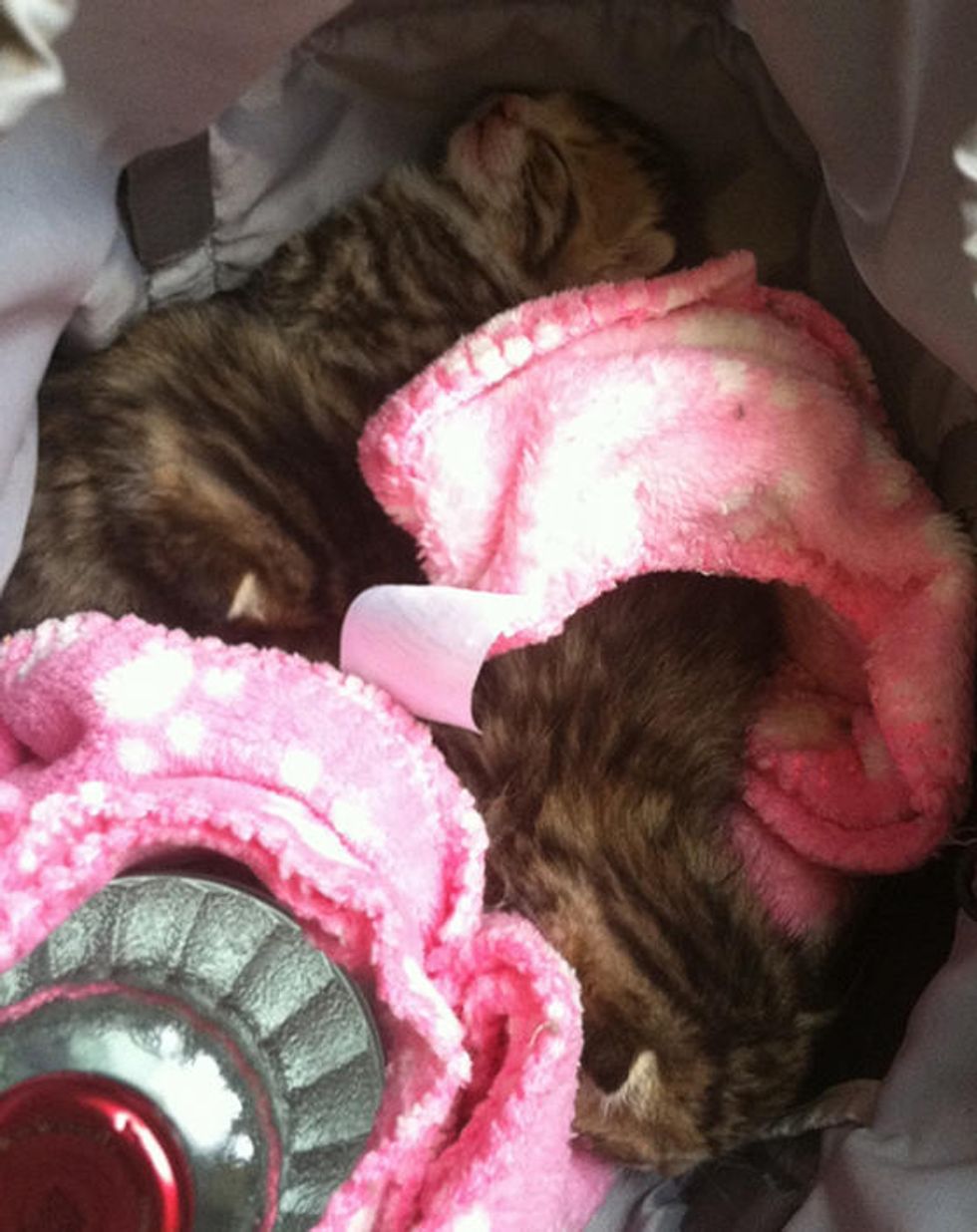 Sad little face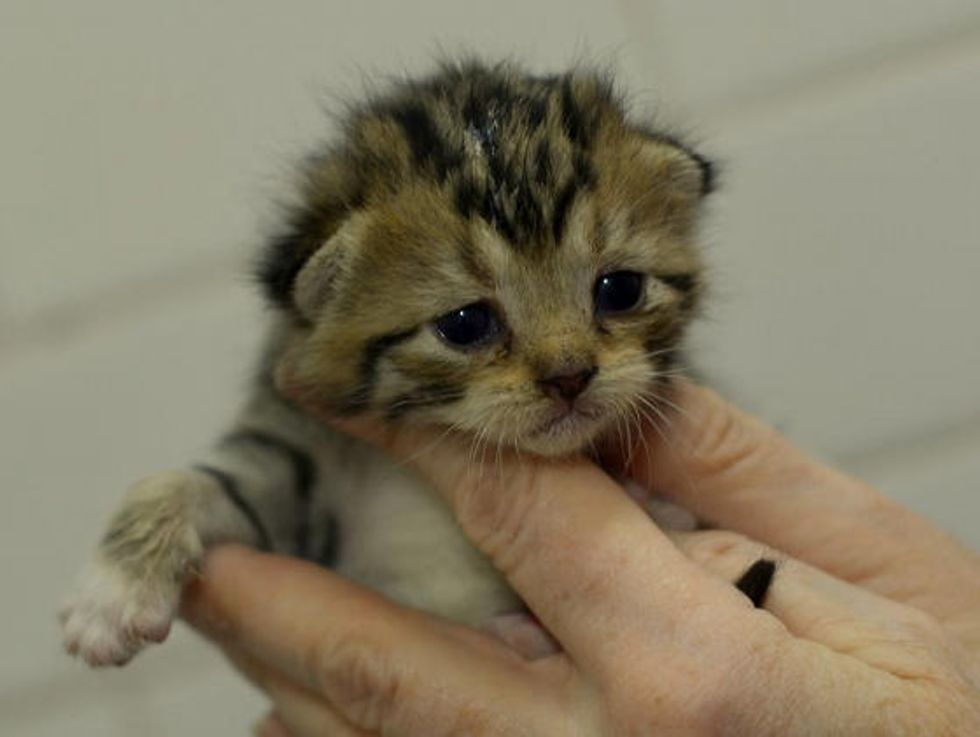 Getting food and happy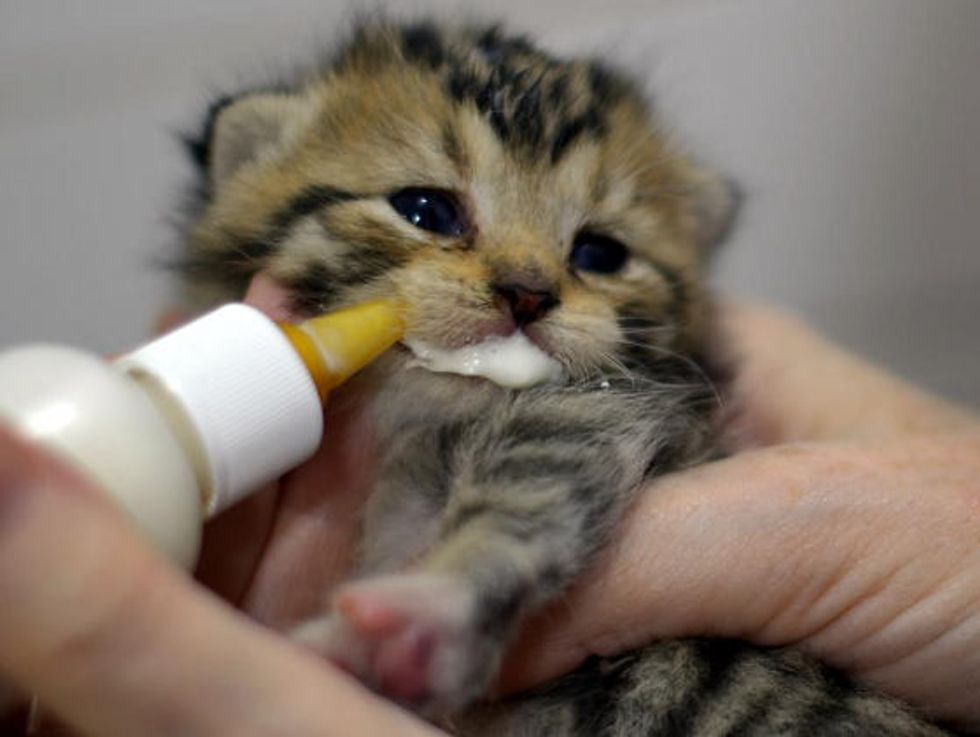 Cuddling with mom teddy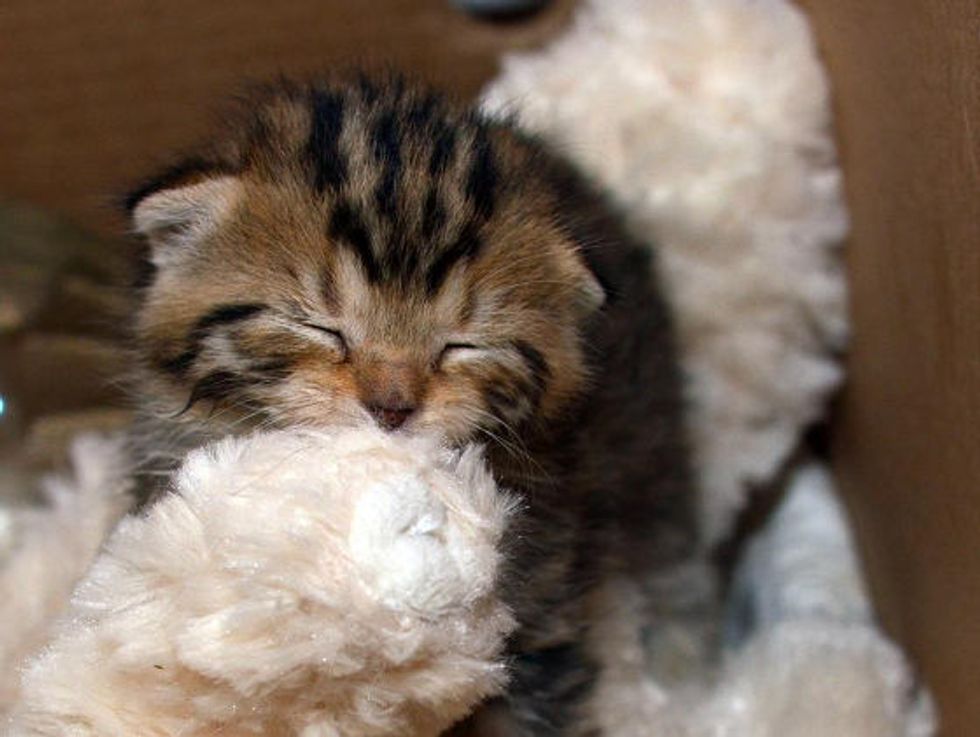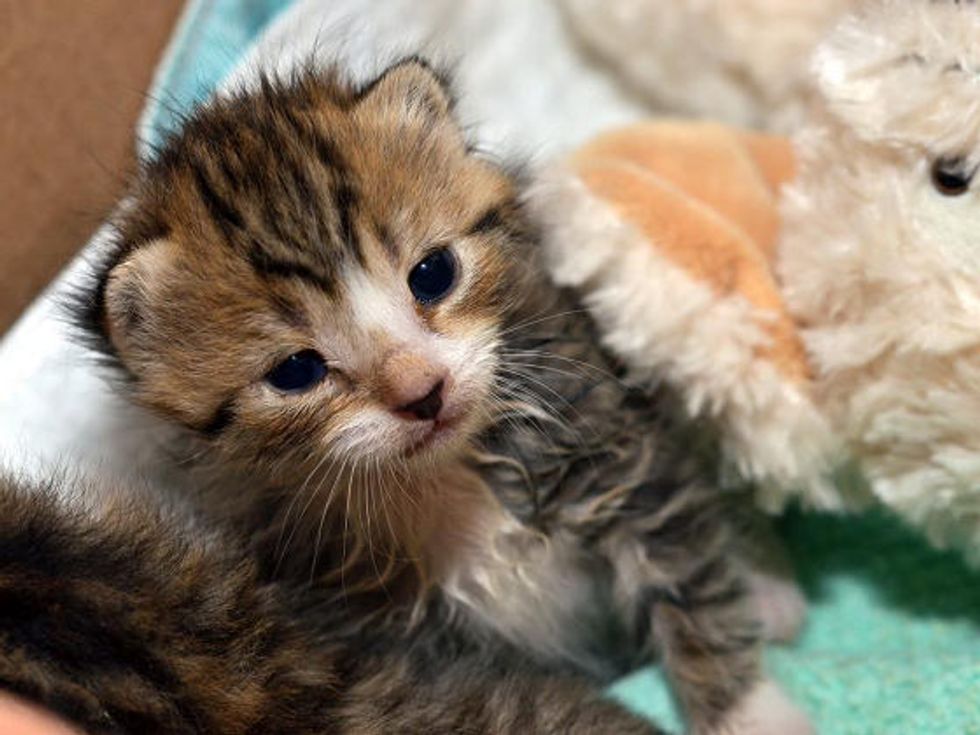 Kneading time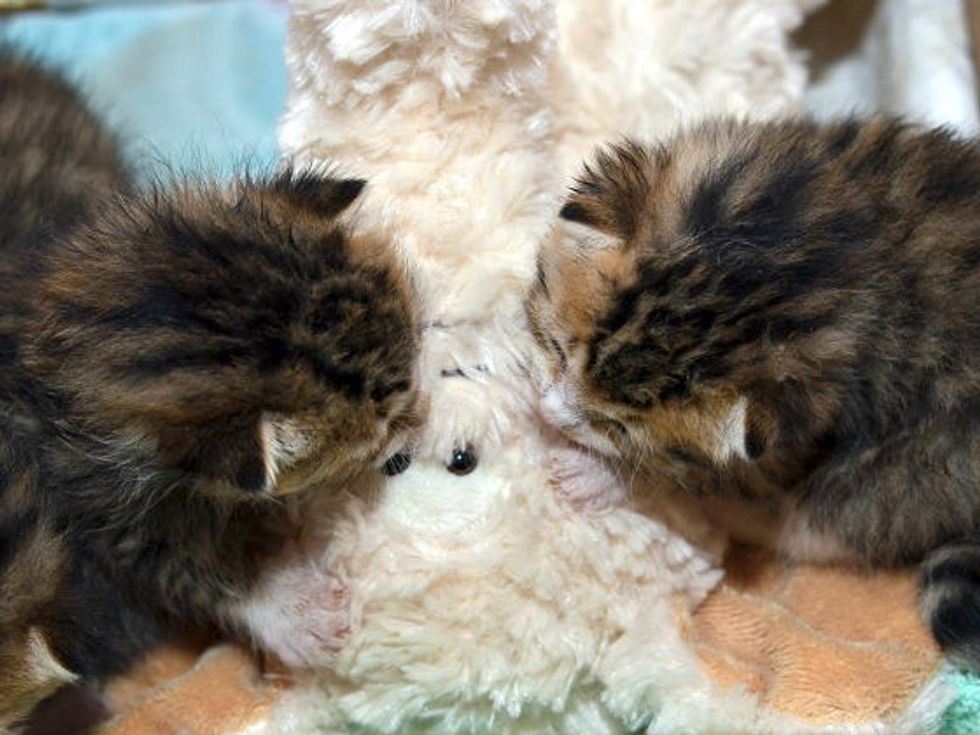 Photos by Eva P. (North Brooklyn Cats on Facebook).