Tiny kittens got a second chance over the Easter weekend.
"My mom said this is how she spent her weekend. This is the first picture of newborn kittens she's sent me. Usually its more rounding up feral cats and stray dogs, getting them spayed/neutered, rehabbing them into being adoption ready, finding them homes, etc," said GreatestGatsby via reddit.
She loves the bottle: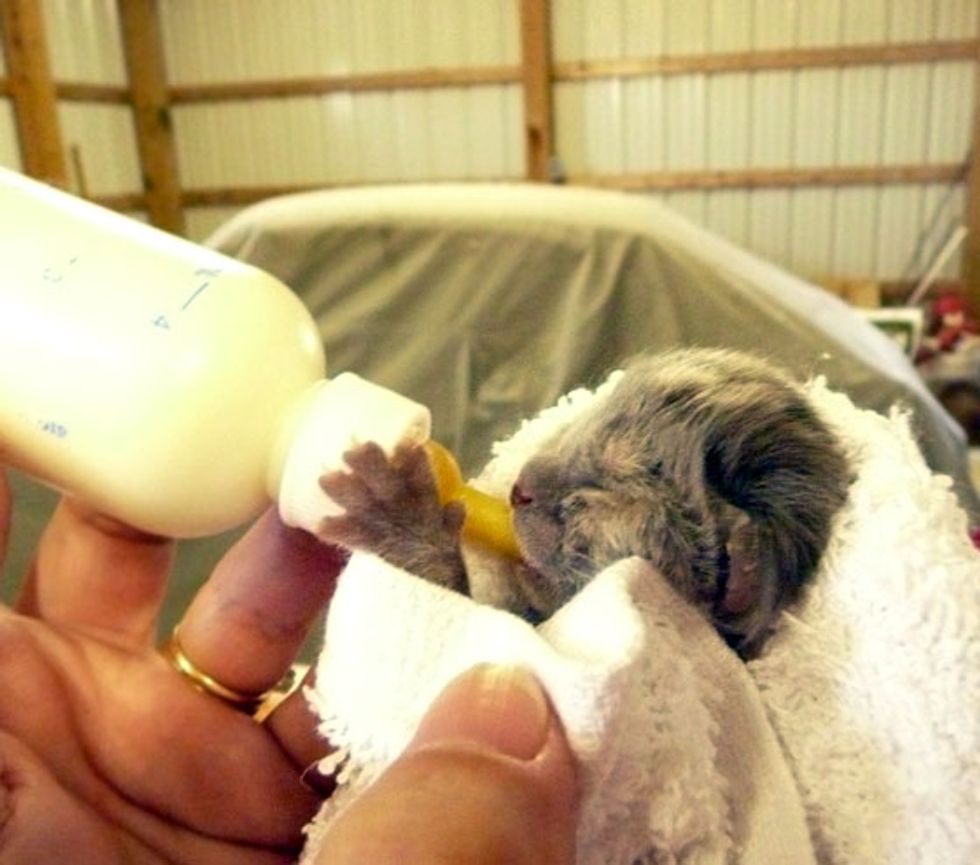 Food coma after eating: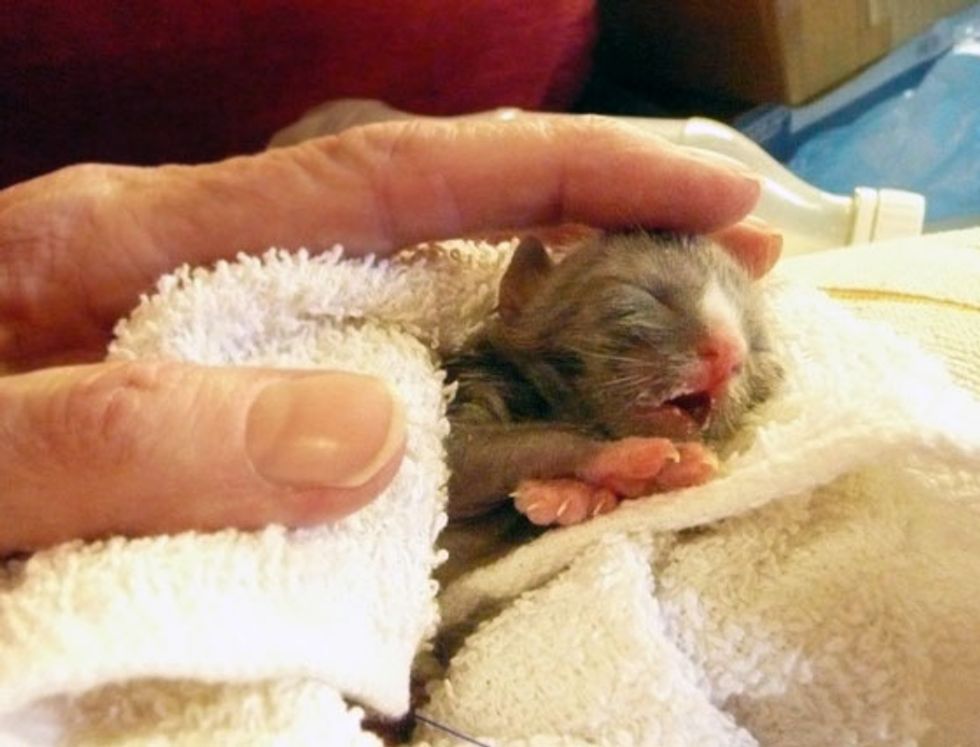 Photos by GreatestGatsby's mother via reddit.