Meet Audrey, the tiniest kitten that her human has ever met. She loves snug spaces like a little pocket that fits her perfect.
Her human said: "She fell asleep in my roommate's pocket like this."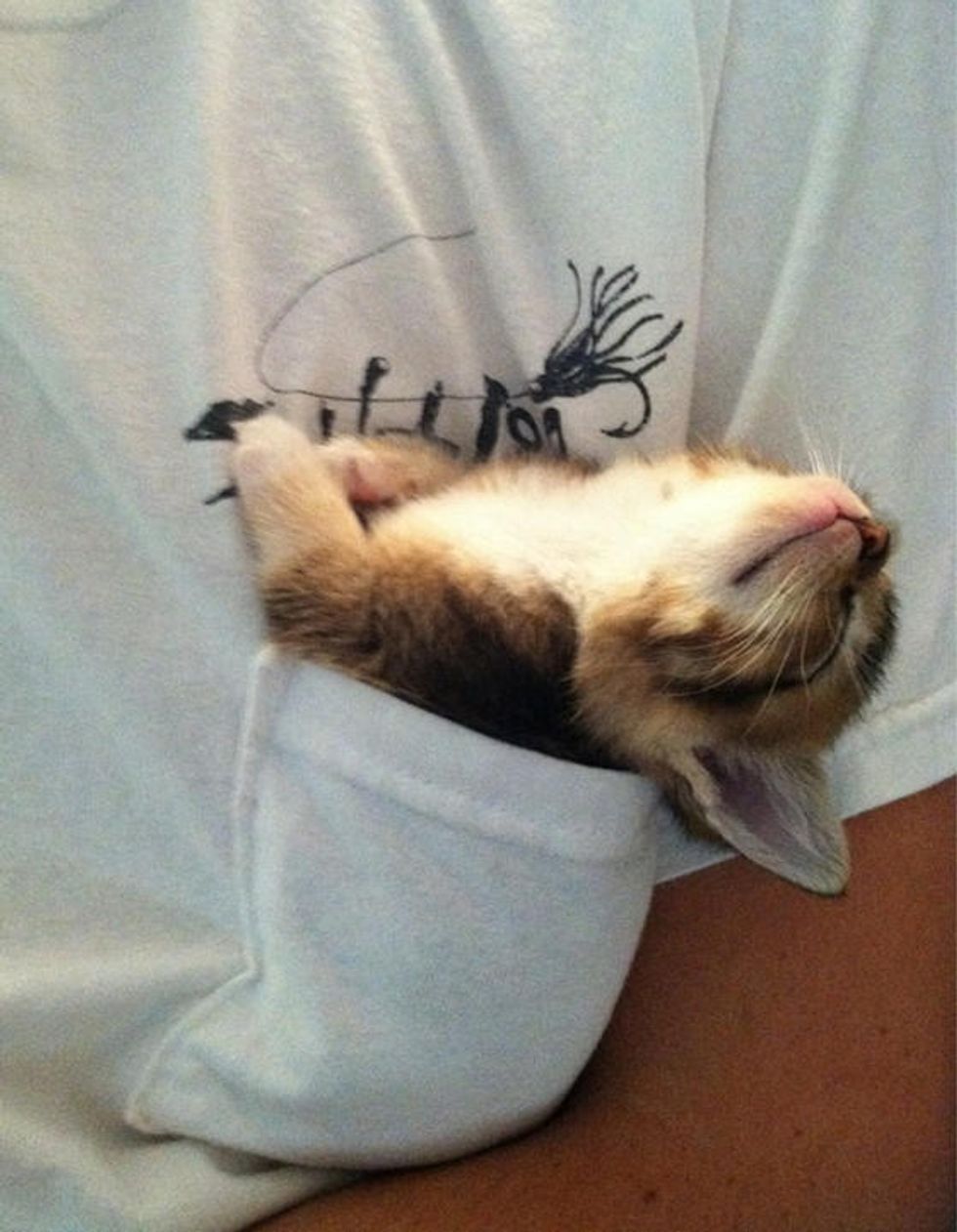 She is so tiny that she can sit in a palm of a hand.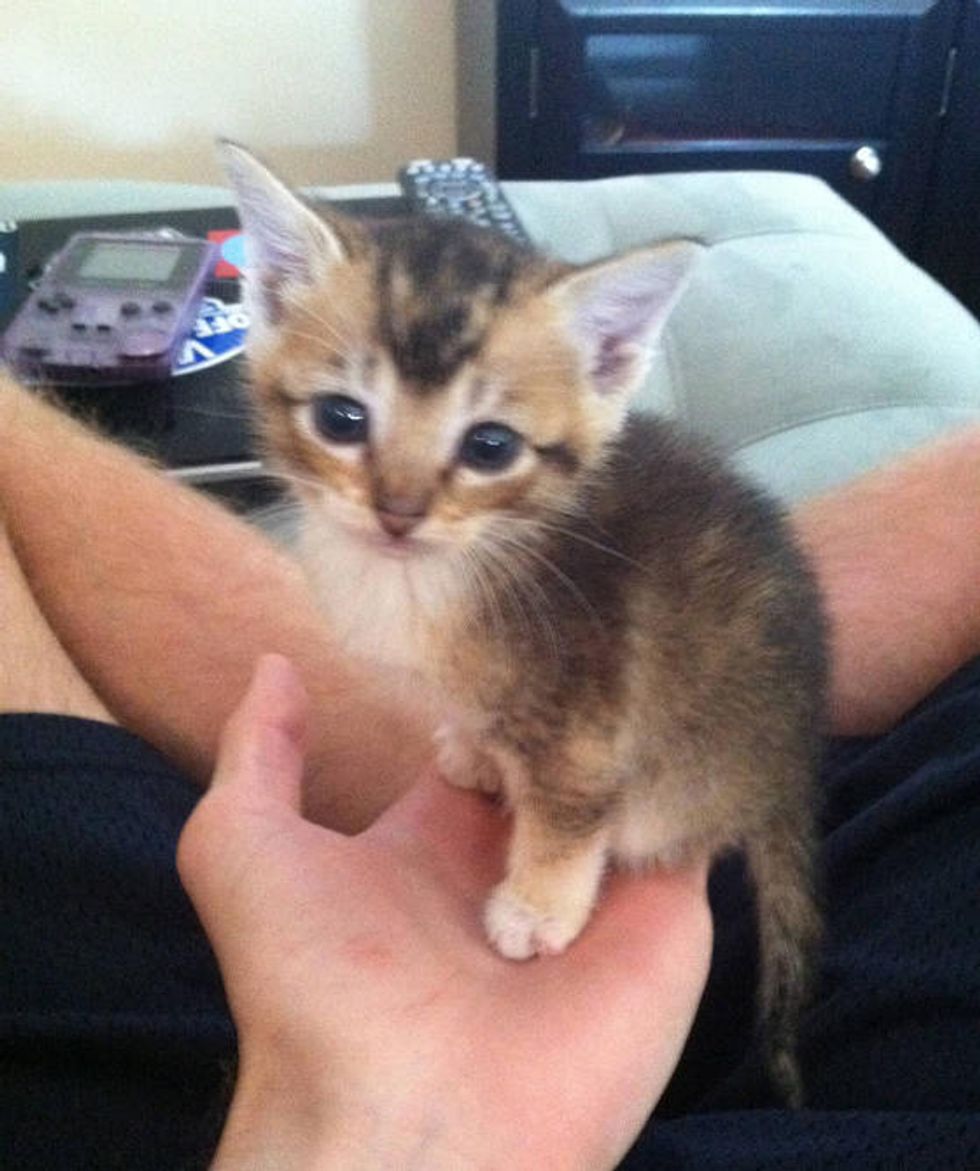 Photos via reddit.