A tiny rescue kitten has adopted a tinier orphan kitten. Stitch the kitty and Pinky the fur baby are so much like each other. Both are survivors and both have so much to live for.
Meet Pinky, a tiny kitten found in an attic. She's a little fighter!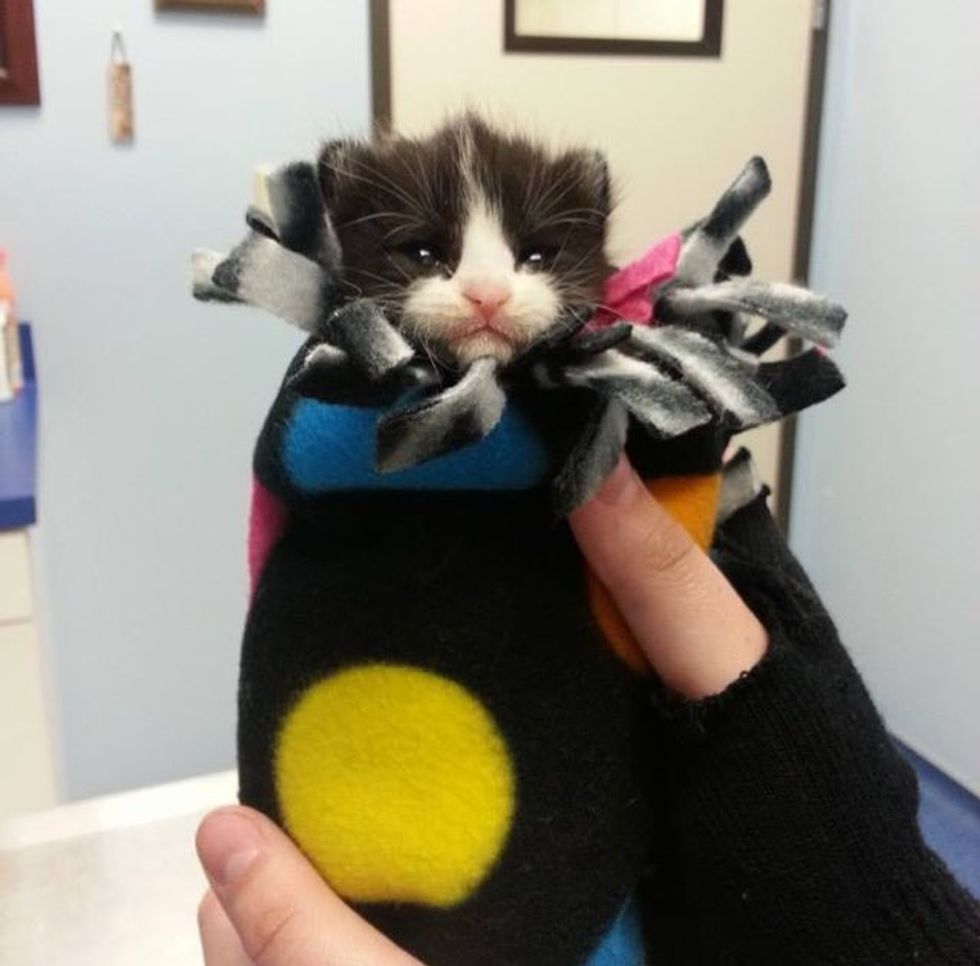 Pinky was found in an attic by workers who were renovating a house. Sadly, she is the only surviving baby they found. Like Stitch, who is the only one that made it in her litter. When they found each other, it was love at first sight.
"Stitch was one of three born from feral parents in the backyard of a friend's house. While Stitch was being cared for a second kitten arrived at the care giver with a similar feral and abandoned story. This kitten was named Pinky. Stitch and Pinky quickly bonded and became friends."  (More info: Stitch and Pinky)
Pinky loves her bottle, holding it tight with her tiny paws.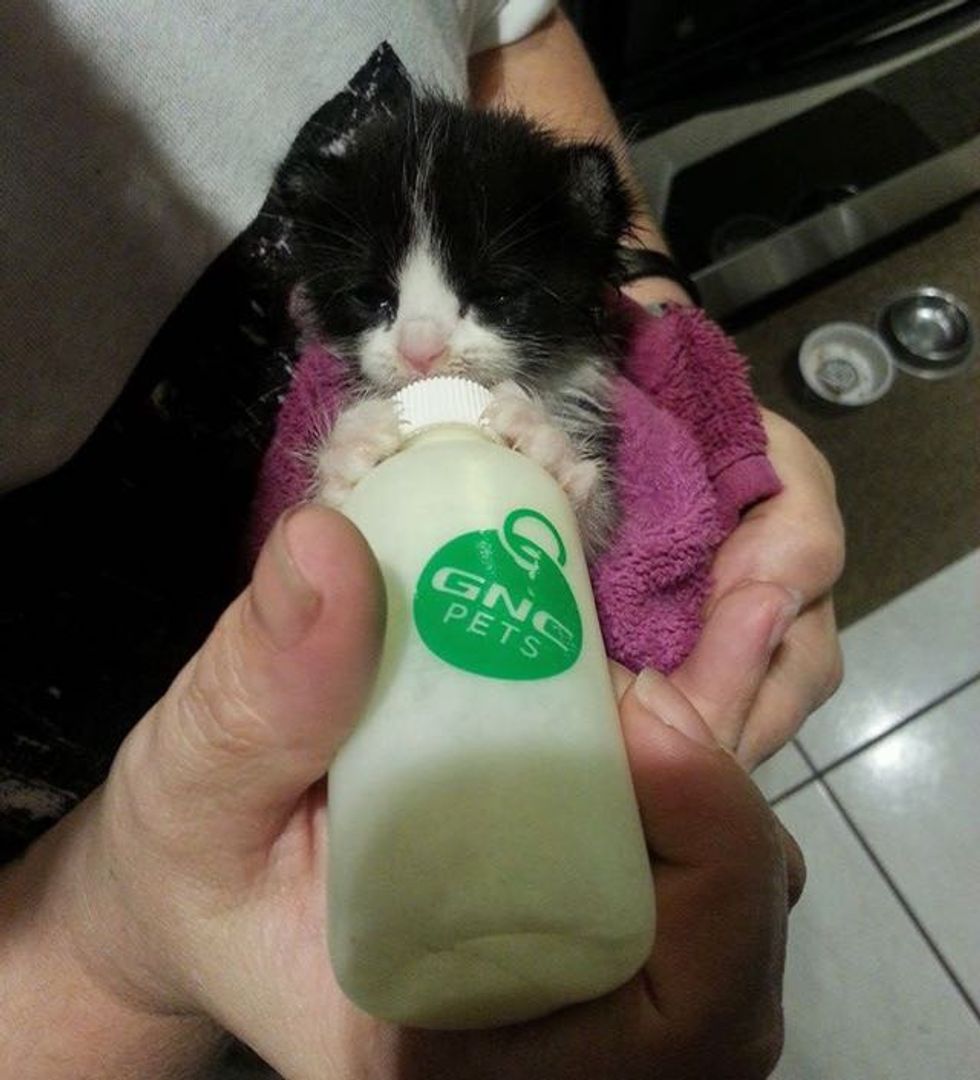 Carla the foster mom shared the story at Tuxie the cat via Facebook: "(At Petco), there was a little girl and her mom with this tiny baby they had for 2 hours. The mom had no idea the baby needs bottle feedings and was buying all kinds of older kitty stuff. She's a hairdresser and that means 10 hour days!"
The day they became siblings!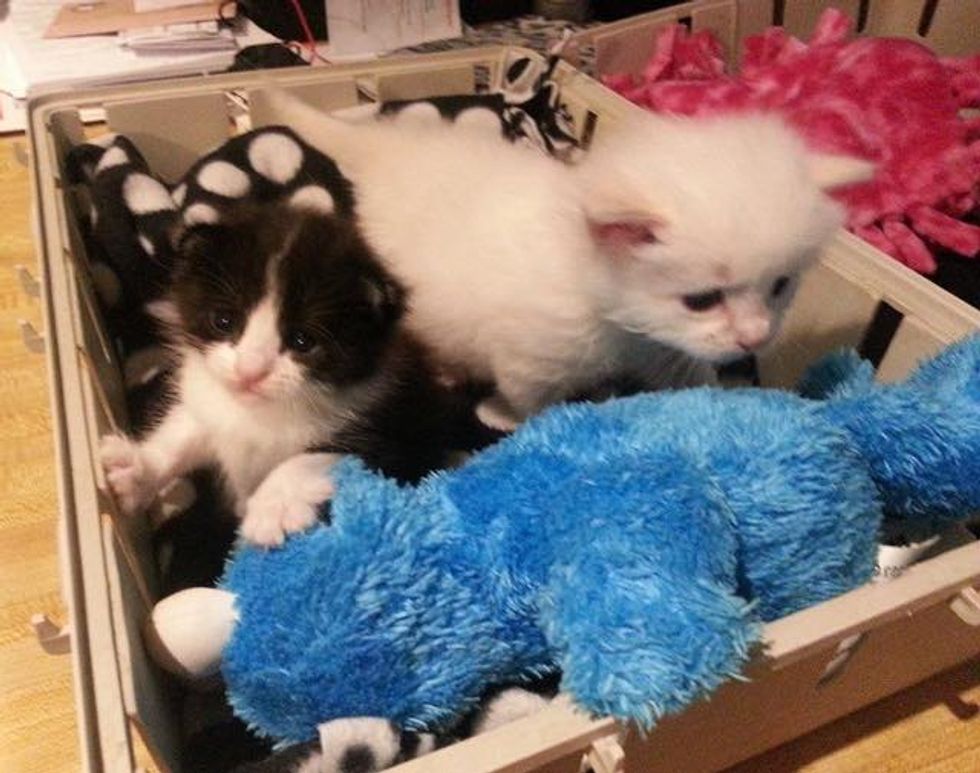 "She asked if there was a place that would take her and her little girl started crying so what could I do? The lady wants her so I will bottle feed her until she's on wet food," Carla added.
"She is MINE!"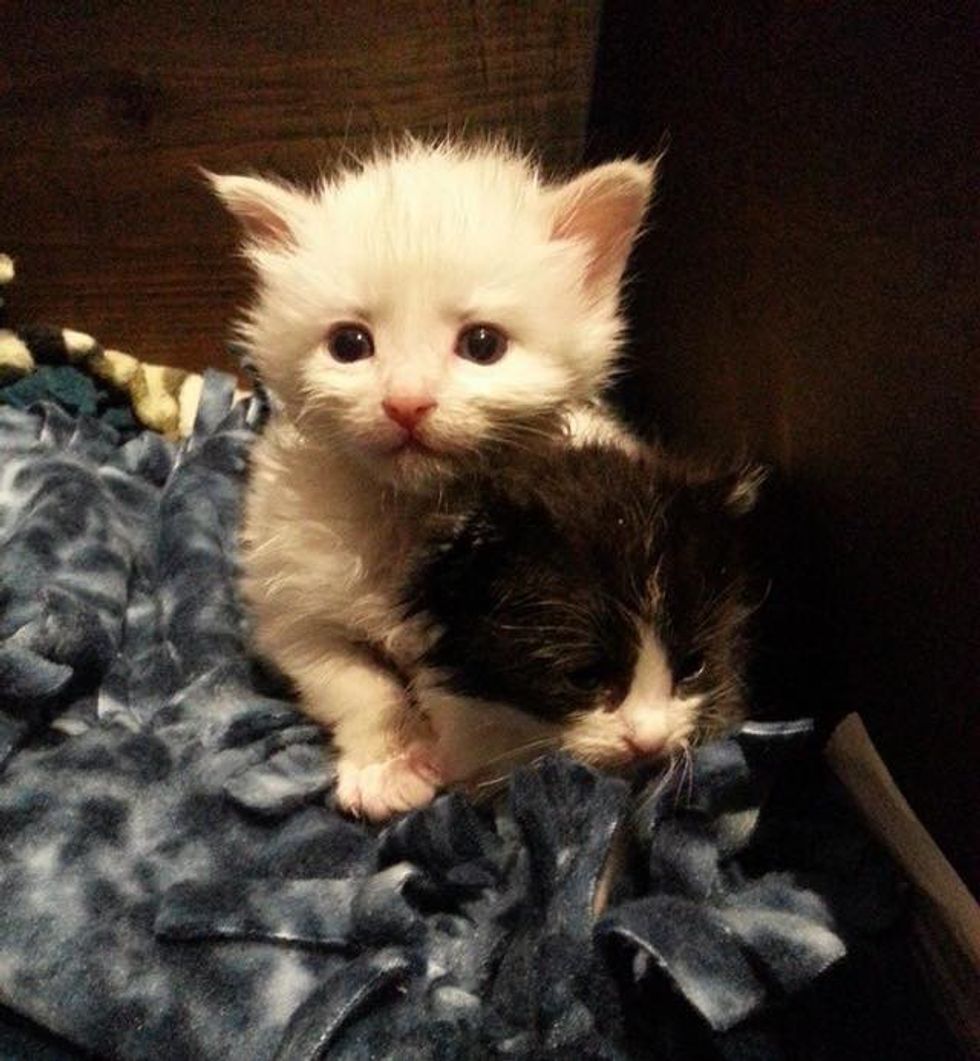 "They are curled up together now sleeping. Pinky is in good health for what she's been through, about 2 weeks old. She has fleas but we got a lot off at the vet and she had a Dawn bath as soon as I got her home.
She's very fiesty too! A little survivor like Stitch!"
Stitch weighs 1.6lbs now! Pinky weighs in at 8.4 ozs.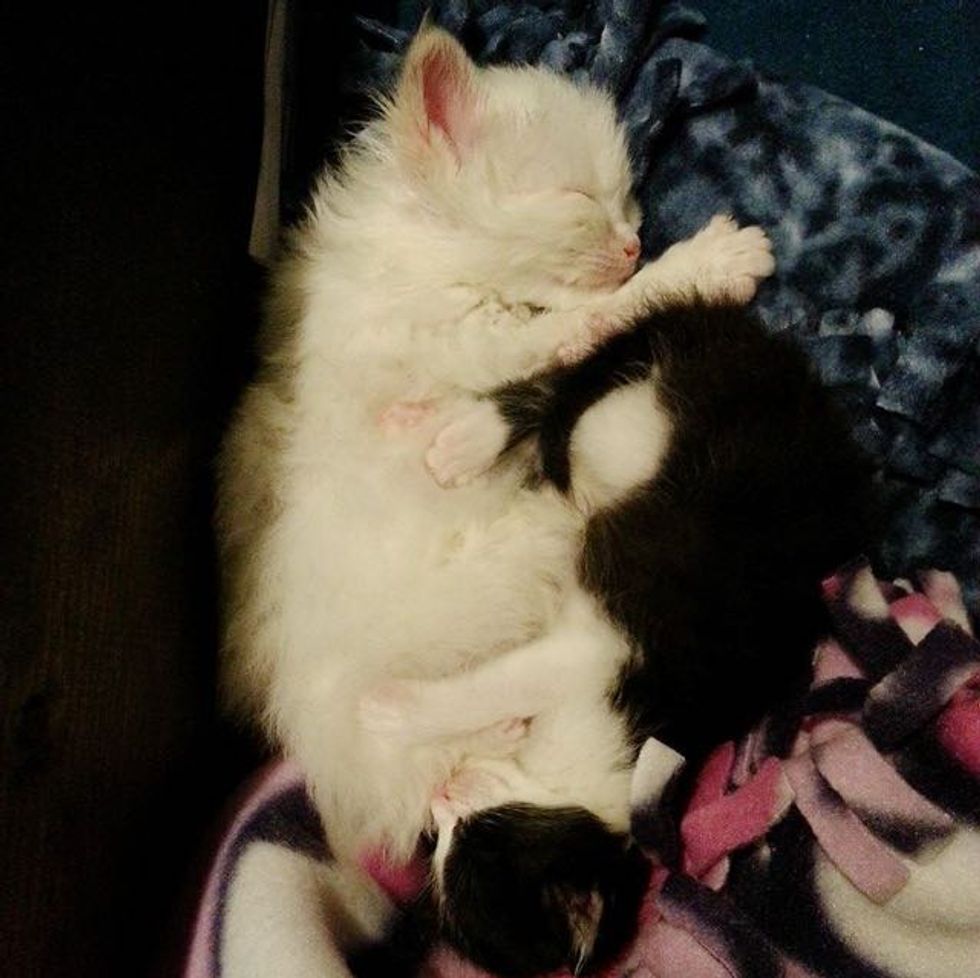 They give each other a lot of snuggles and love. A purrfect pair!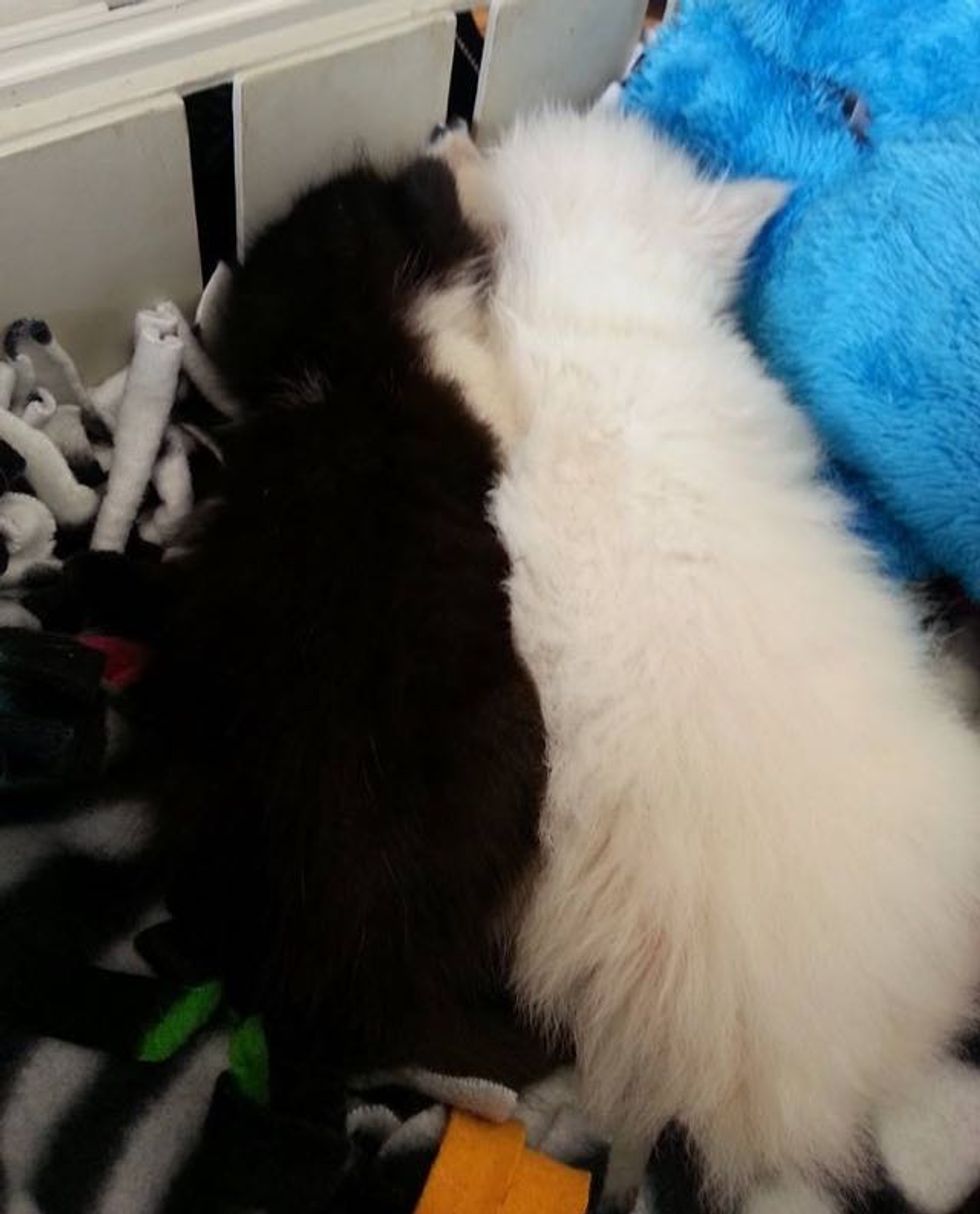 They are so happy to have each other. It's heart warming!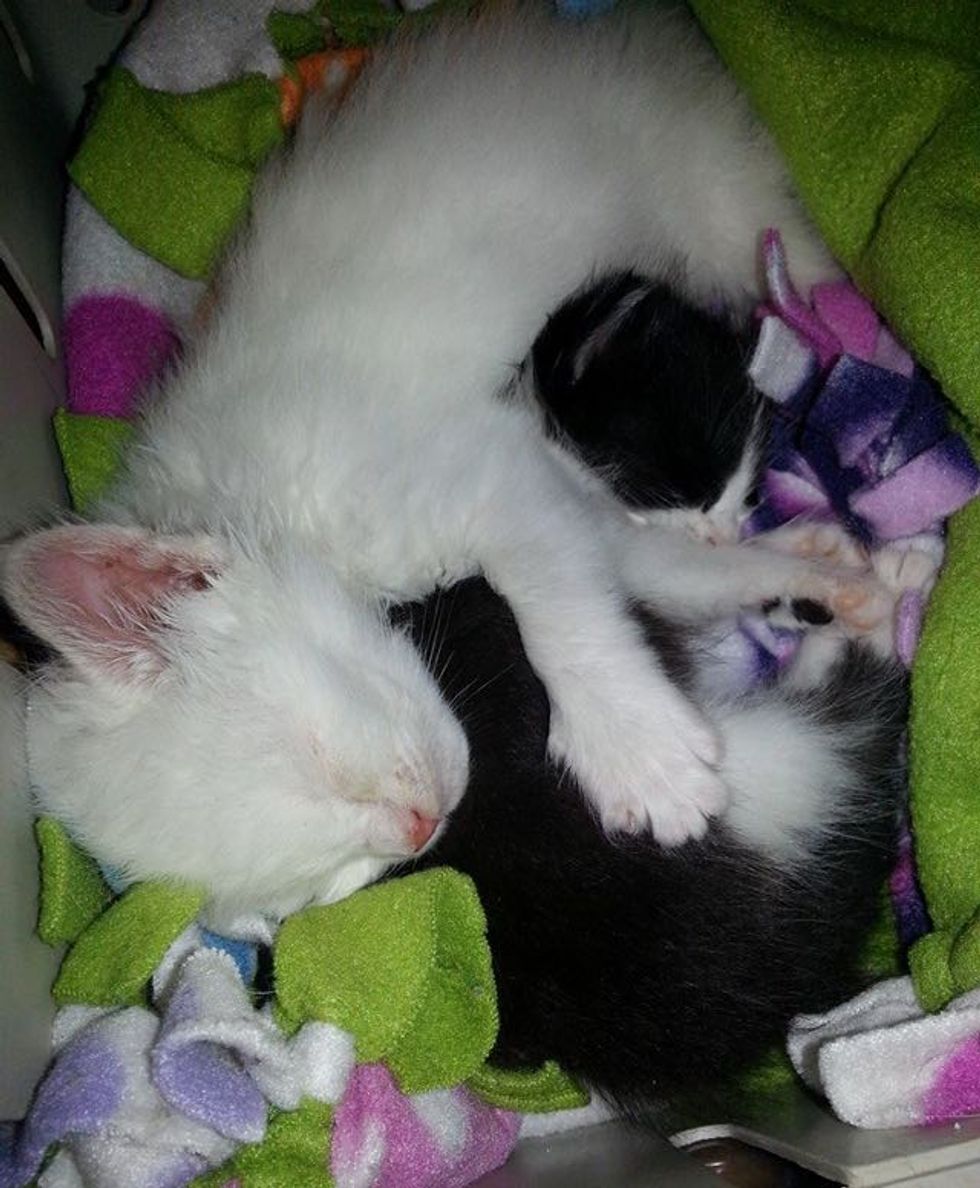 Update: Pinky and Stitch have been adopted together!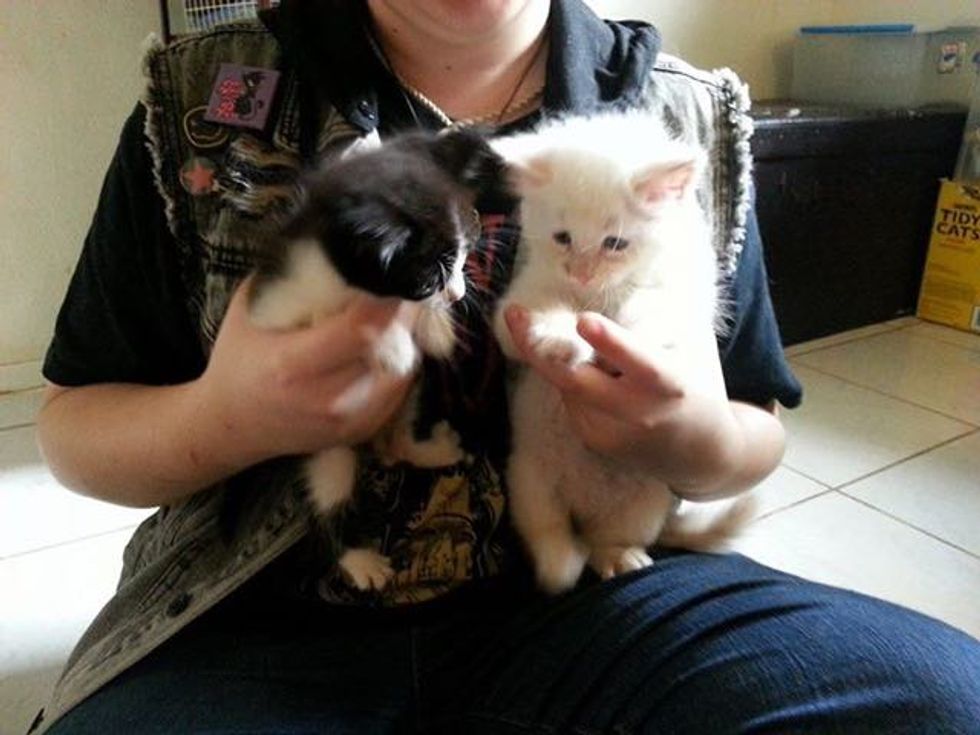 Look how much they have grown!