When a waste management worker, William Grabill, was emptying carbage bins, he heard kitten cries coming from a dumpster. Upon investigation, he found not just one, but six newborn kittens wailing for their mom.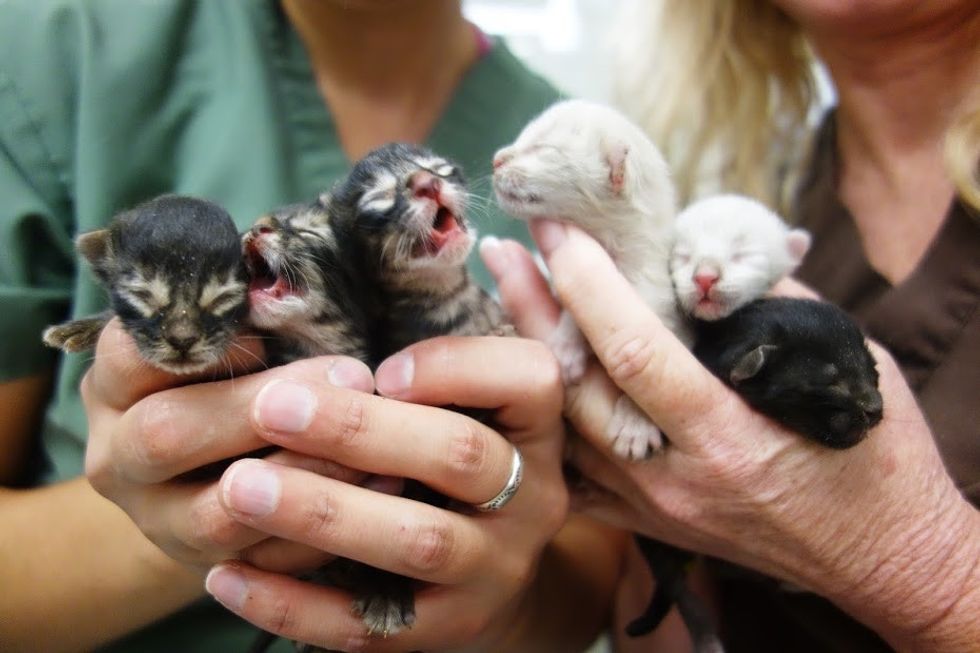 Photo: Sacramento SPCA
"(We) moved all the wood pellets out of the way, found them huddle up on the corner," William told abc10.com.

He and his coworker quickly brought the kittens to safety and took them to get help.
The kittens were only 1 or 2 days old still with their umbilical cord attached. It's likely that the mother cat chose the dumpster to keep her babies, but there is also a possibility that they were abandoned.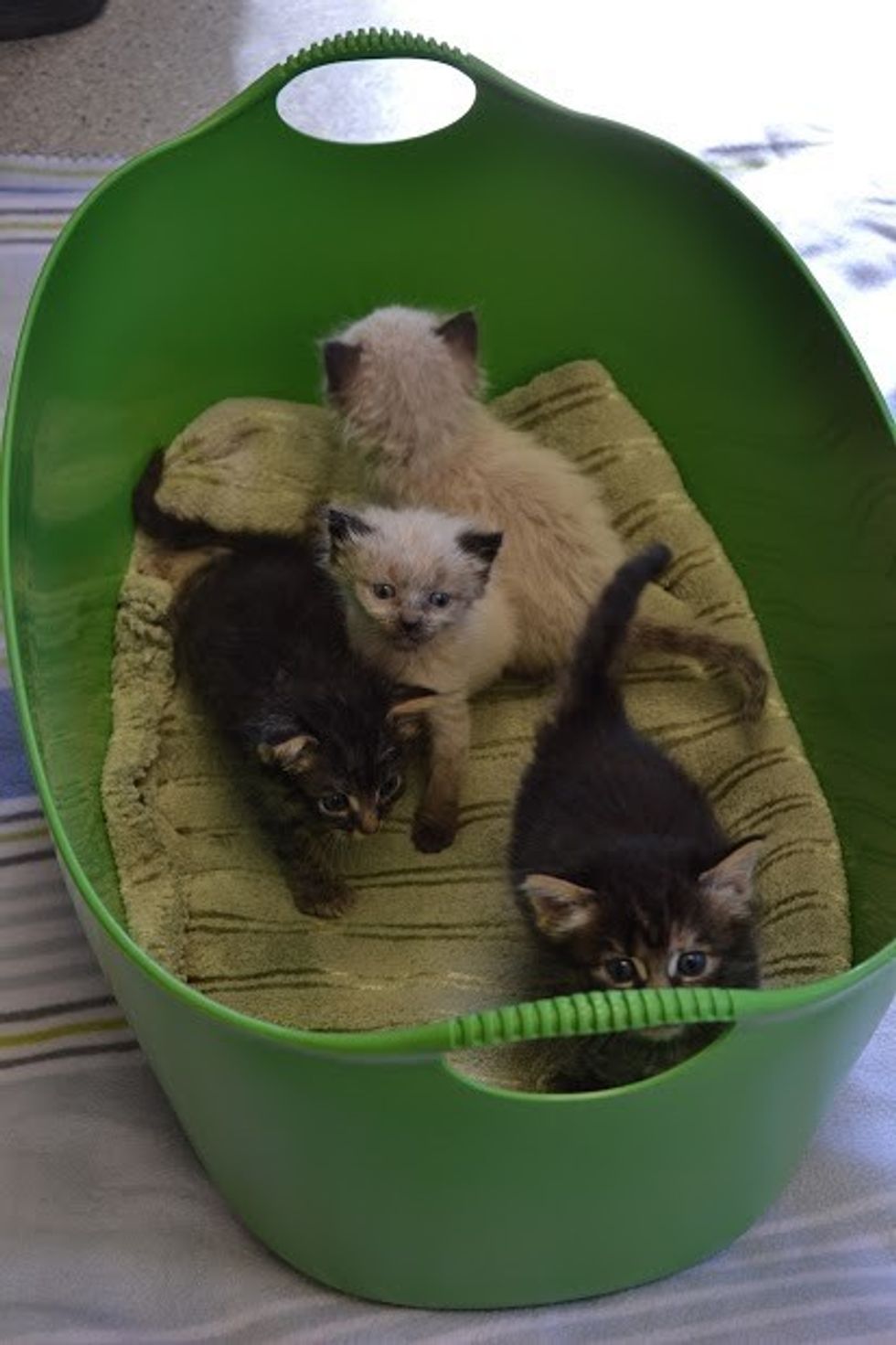 Photo: Sacramento SPCA
The kittens now are in foster care by the Sacramento SPCA. As neonatal kittens, they require around the clock care and lots of bottle feeding.

The kittens are getting more adventurous and curious as their eyes open and legs get stronger.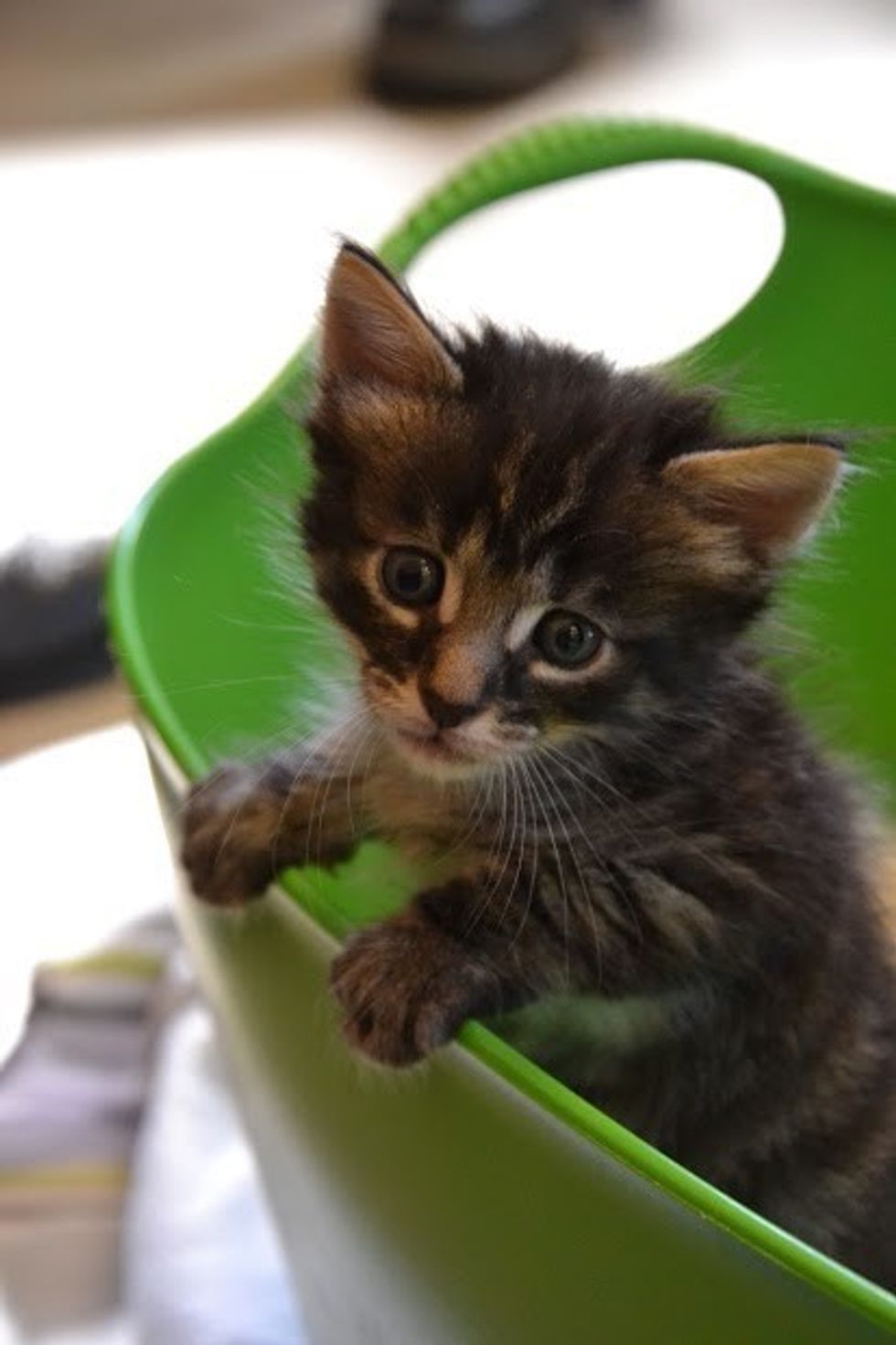 Photo: Sacramento SPCA
Five of the six babies survived and are now thriving. On Thursday, their rescuer, William came to the shelter to reunite with the little fur babies he saved.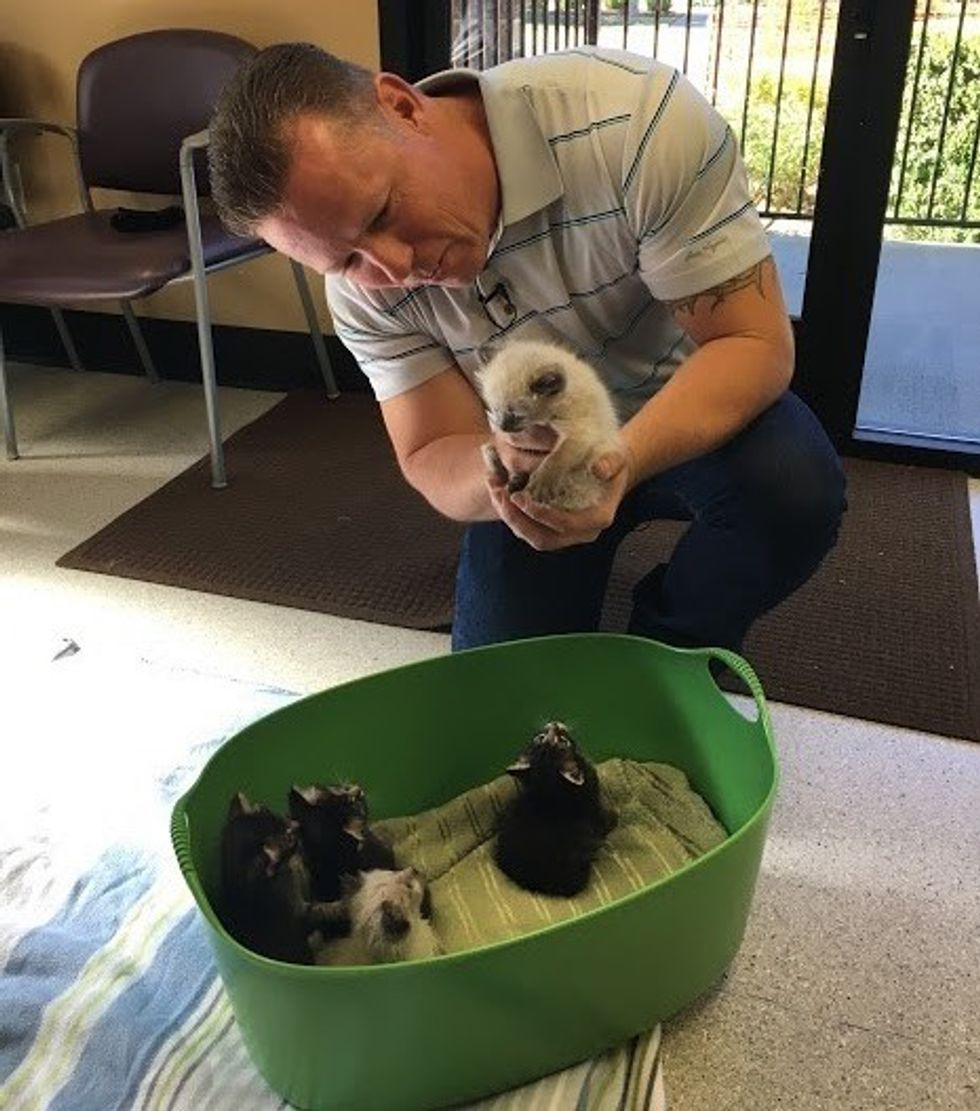 Photo: Sacramento SPCA
"The first time I saw them, they didn't even have their eyes open yet," William said in a video. "It looks like they all turned out great."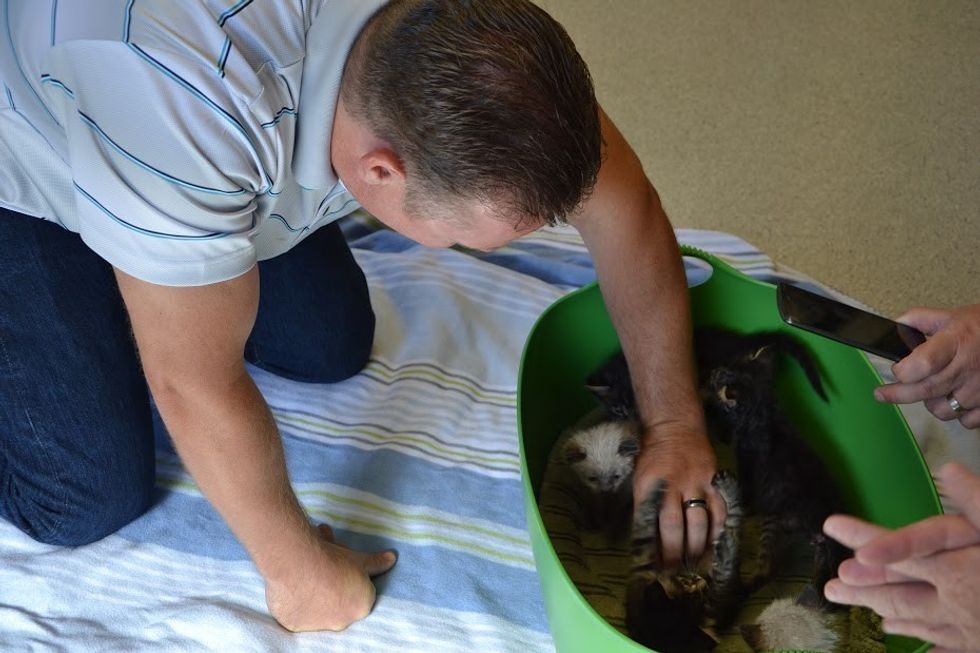 Photo: Sacramento SPCA
They named one of the kittens William in his honor.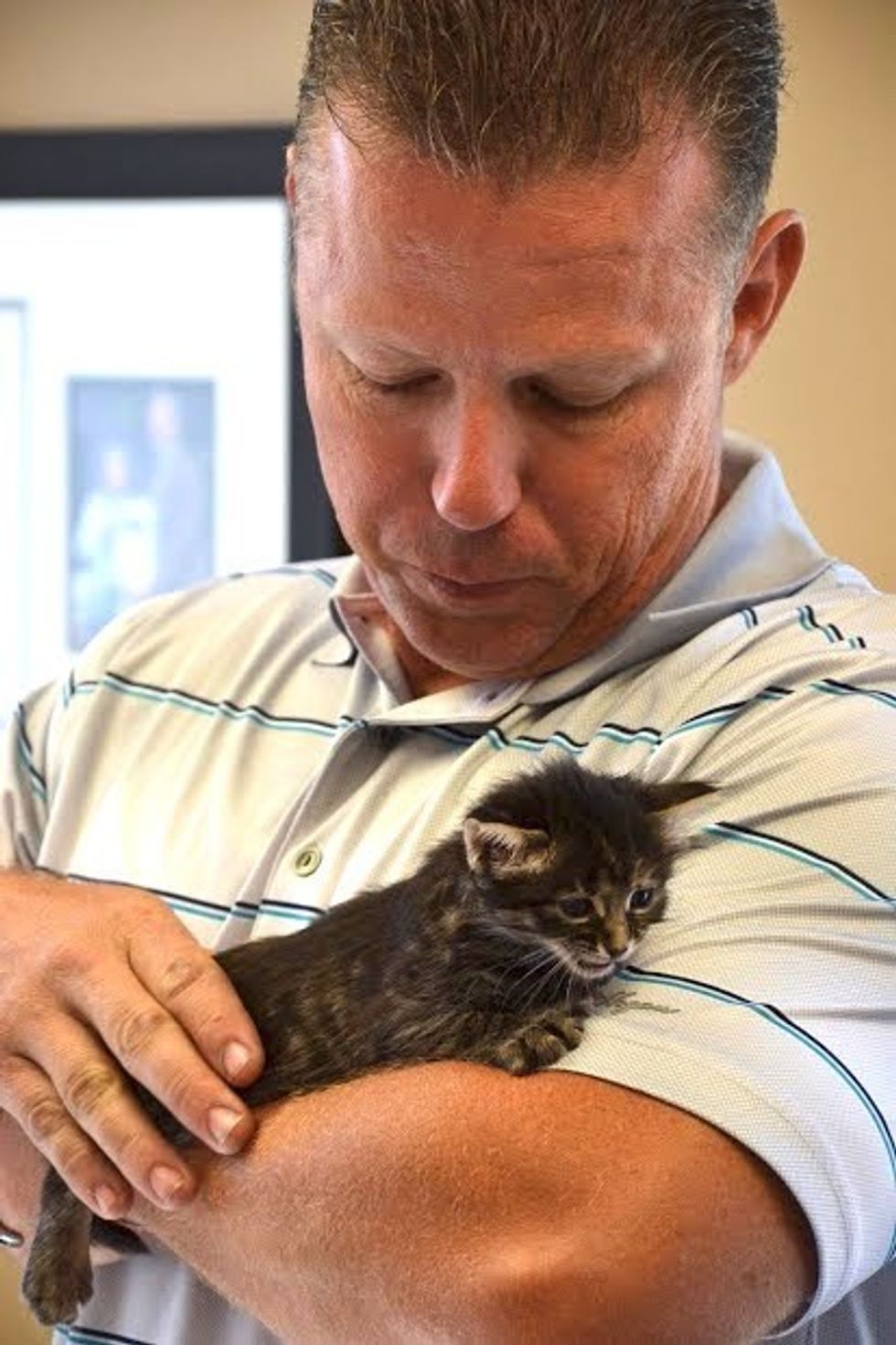 Photo: Sacramento SPCA
The kittens will be put up for adoption when they are big enough. If you are interested in adopting or helping their rescue efforts, you can visit SSPCA's website or follow them on Facebook.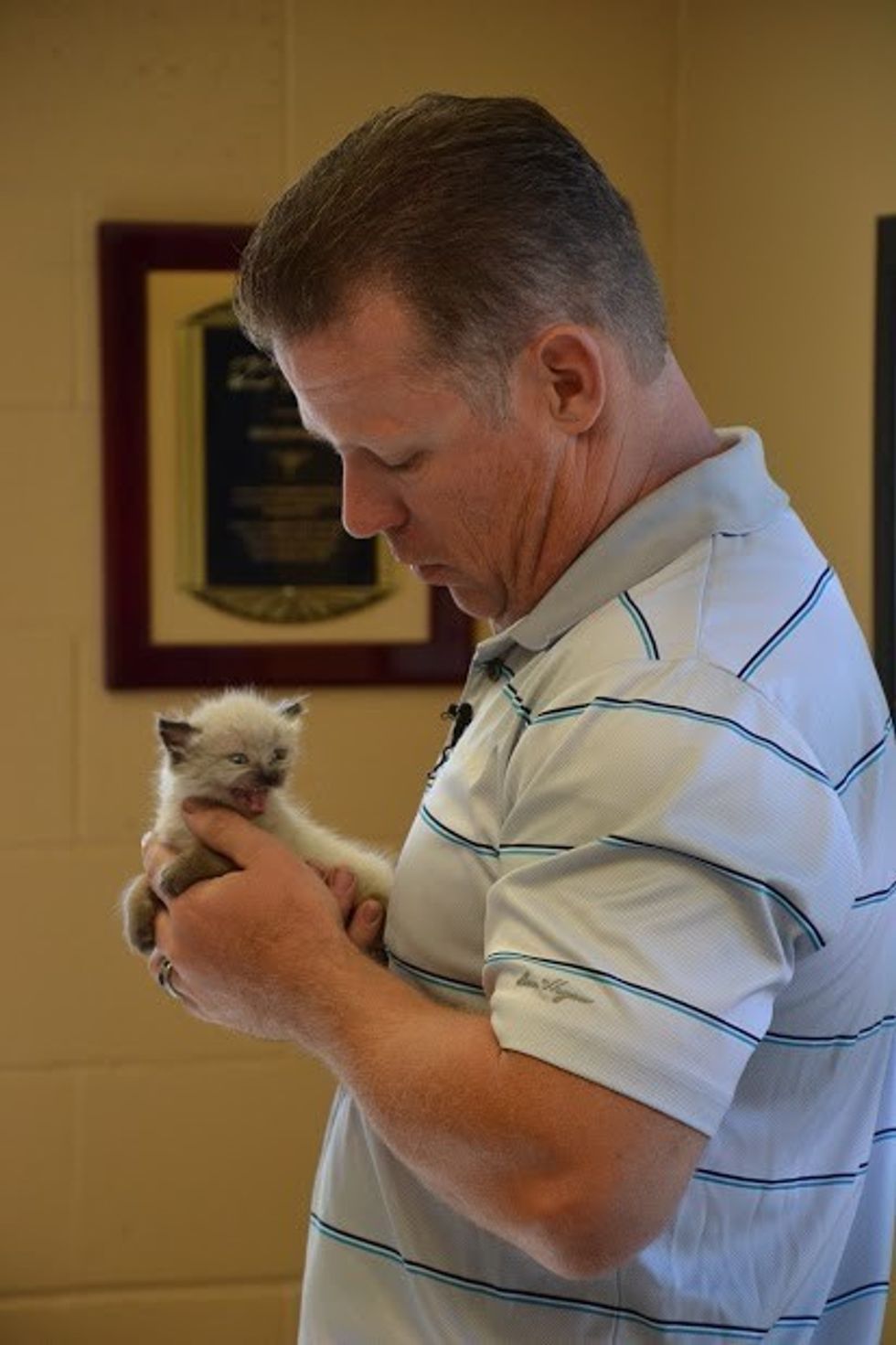 Photo: Sacramento SPCA
Kitties are getting big!
Watch the reunion:
.@WasteManagement on #Periscope: Kitten Rescue Reunion #kittens @sacramentospca @WasteManagement LOVE THIS! https://t.co/h0aFMcF3EM

— Itty Bitty Kitty (@Itty Bitty Kitty) 1469124099.0
Related story: Man Rescues Stray Cat Mama and Her Newborn Kittens