A little kitten was spotted on the New Jersey streets, wandering around scavenging for food. She was picked up and brought to a foster home.
But all she wanted was a place of her own, and that's when a young woman came across her and helped her wish come true.
Meet Piper!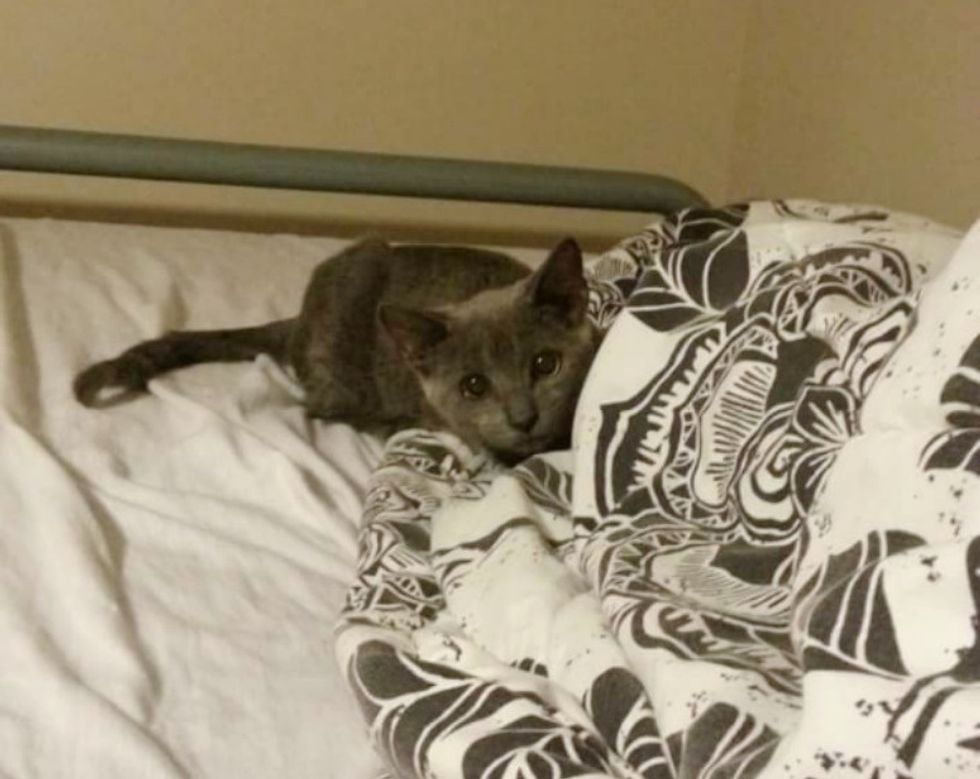 reddit/askforallie
"I picked up Piper who was four months old at the time and she immediately started climbing over my shoulders, accidentally scratching me in the process, and started to explore the room," Allie (@askforallie) told Love Meow.

Her ears perked up and her face lit up the room the moment she brought her home.
She looked "rodent-like" with ringworm and other ailments. Allie nursed her back to health and the kitty's personality began to shine through.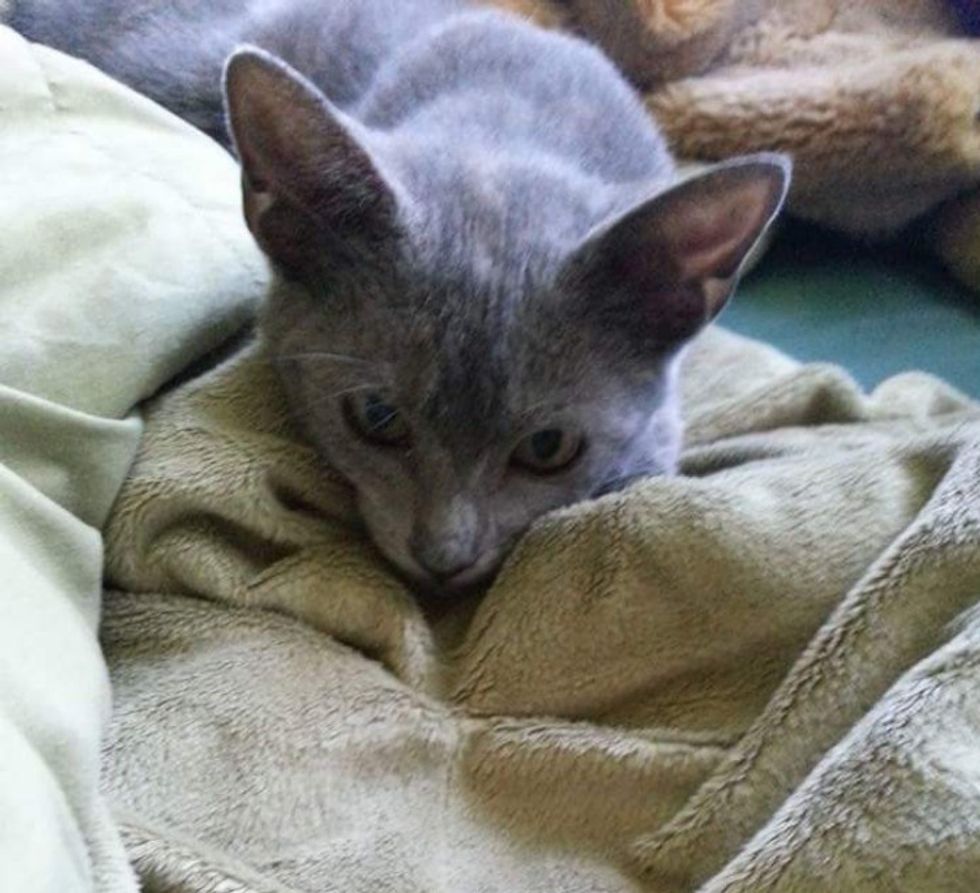 reddit/askforallie
"She doesn't shy away from strangers and instead approaches them, rubs up on them to claim them, then flops over and lets them pet her chest, chin and belly," Allie told Love Meow.
"She's vocal and will let you know when she wants something. If she's in a good mood she'll make cute little mew sounds as she romps around the apartment."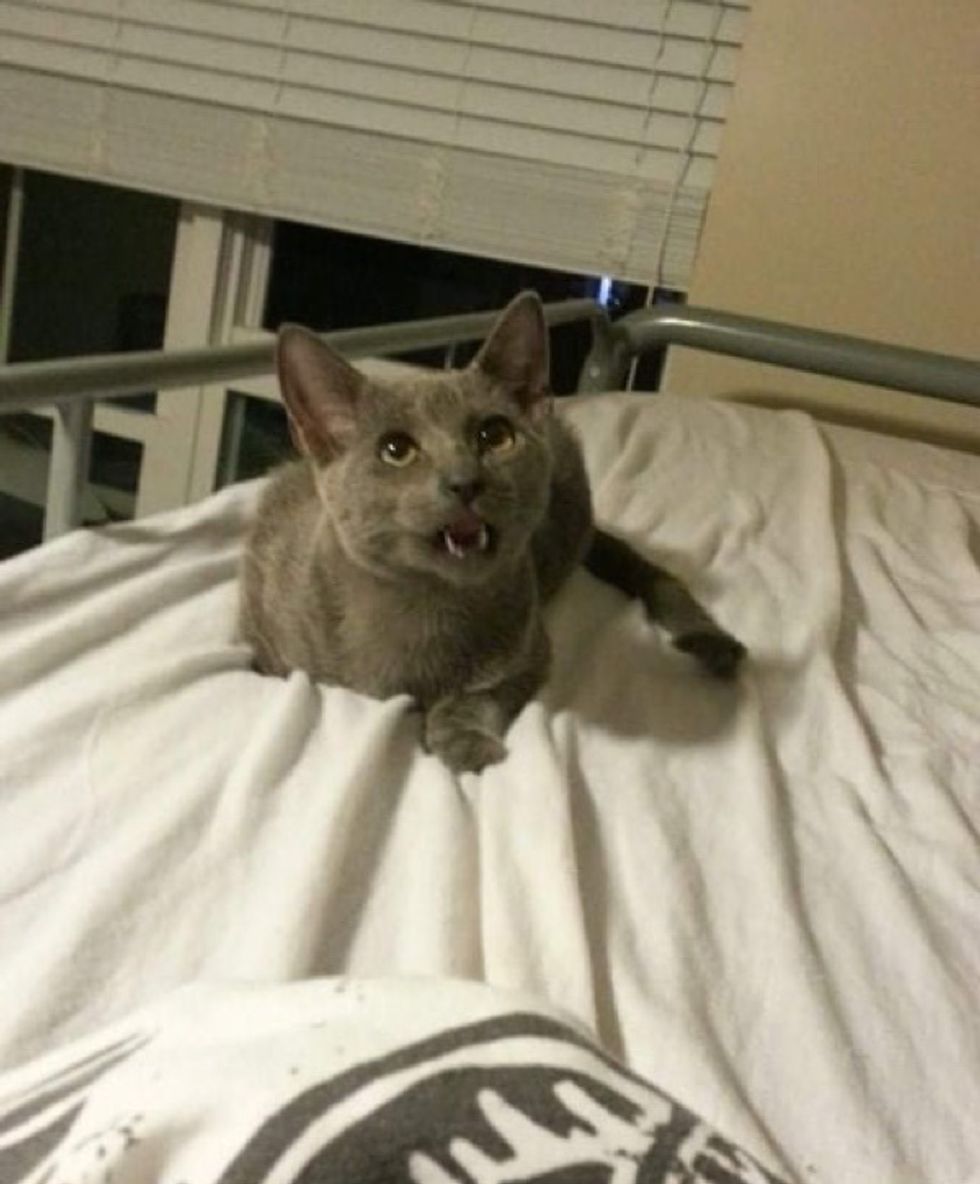 reddit/askforallie
Her loving home has brought out the confidence in her.
"At this very moment she's meowing gently and rubbing her face into my leg because she just finished her food and wants more and knows I'm a sucker for flattery."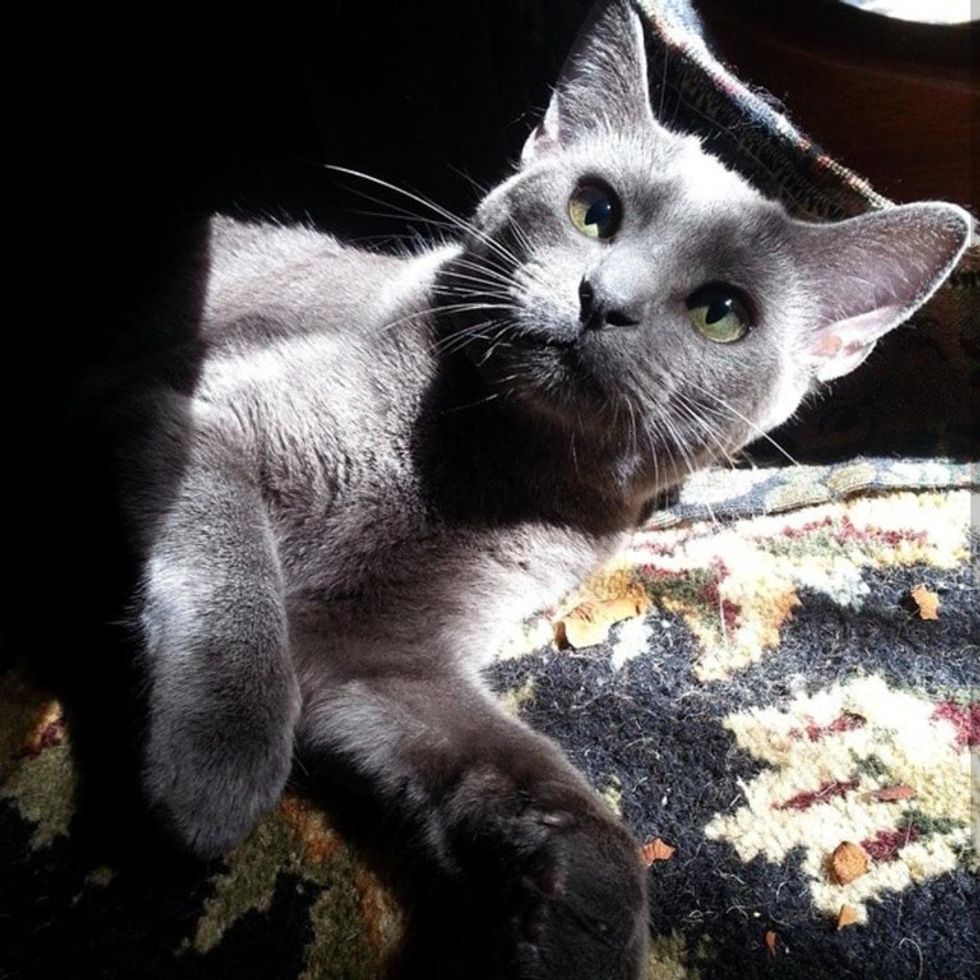 reddit/askforallie
A few months after adoption, Piper grew to be a gorgeous kitty paired with a larger-than-life purrsonality!
She is always curious and investigative.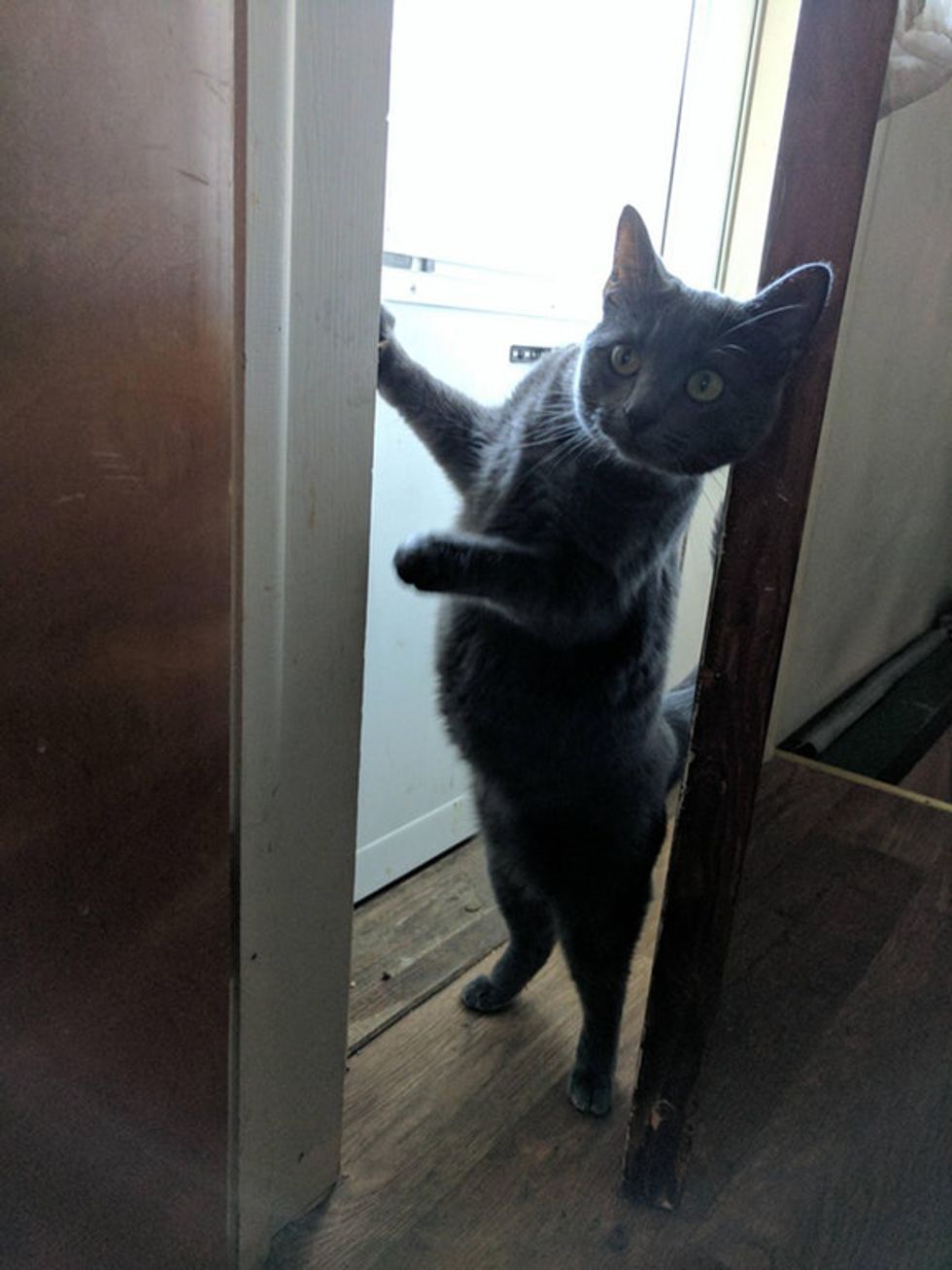 reddit/askforallie
When she finds something she likes, she claims it with the classic sideway face rubs.
Piper likes many things including this sliding window. And it is hers now.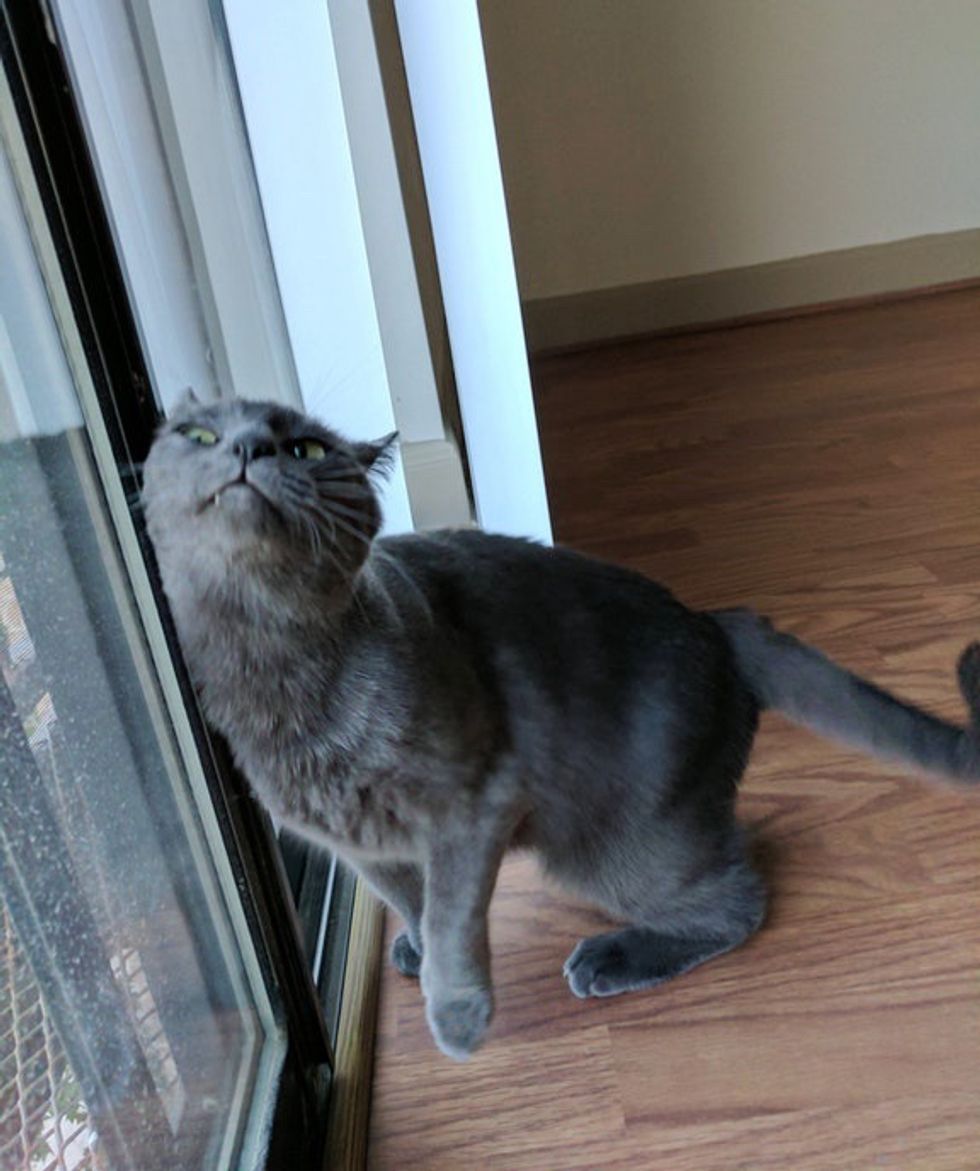 reddit/askforallie
The sweet gal has really blossomed.
She will stand on her two hind paws when she wants something. Who could possibly say no?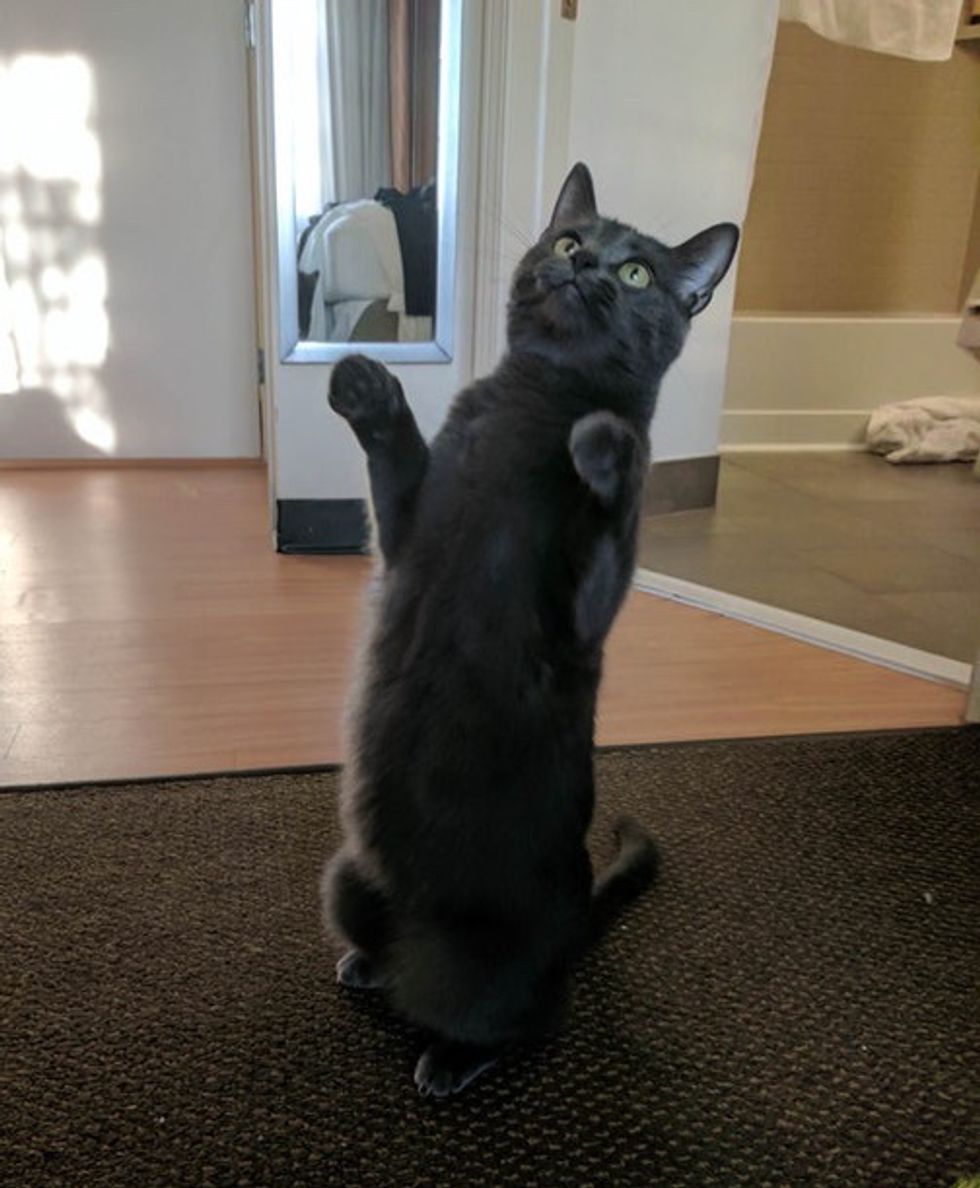 reddit/askforallie
All grown up now!
Piper fills the house with endless entertainment and a ton of quirky antics.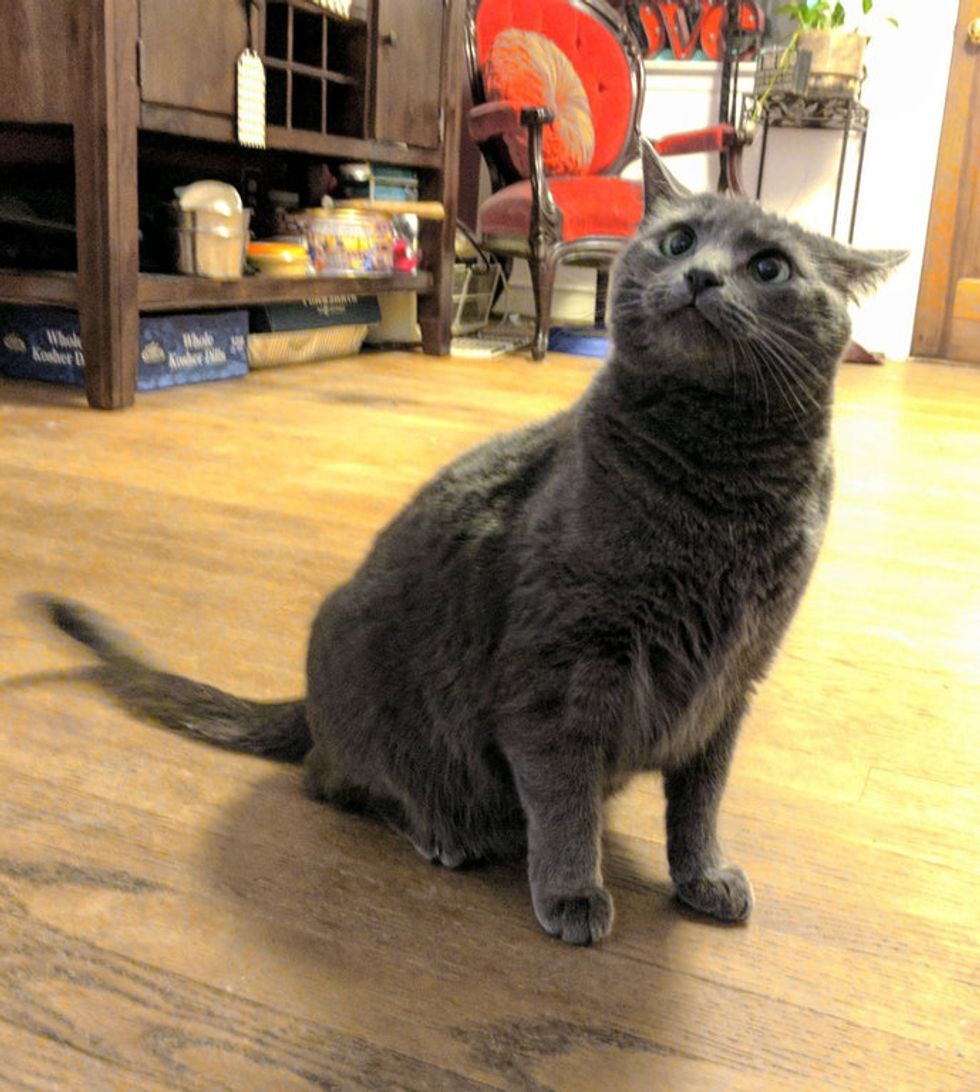 reddit/askforallie
Four years since Piper came to her forever home...
She's a confident, mischievous kitty--princess of her kingdom and ruler of all. With love, Piper is living the life she always wanted.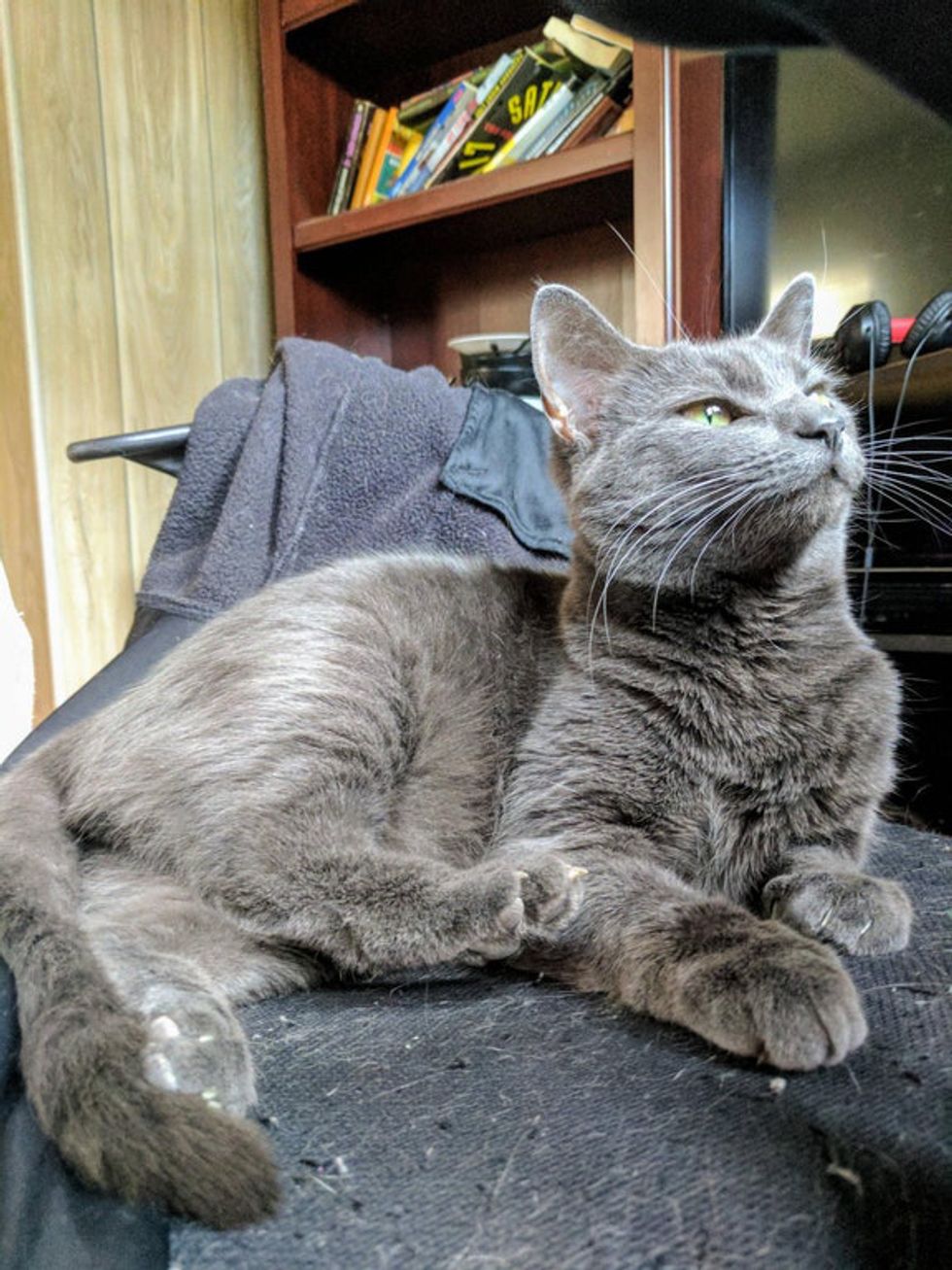 reddit/askforallie
Share this story with your friends.

Related story: Stray Cat with Unique Face Begs Her Rescuer to Keep Her, Then and Now