A woman spends about £90,000 ($141,600) a year looking after 122 abandoned cats. Her husband doesn't mind at all and is fully supportive.
[Scroll down for video]
Silvana Valentino-Locke has rescued all 122 cats. 52 of them are living with her and her husband in their four-bedroom home. The rest of the cats reside in nine cat houses they built in the garden and a field nearby.
They turned their property into a cat haven, now named Romney House Cat Rescue, for these homeless cats 20 years ago.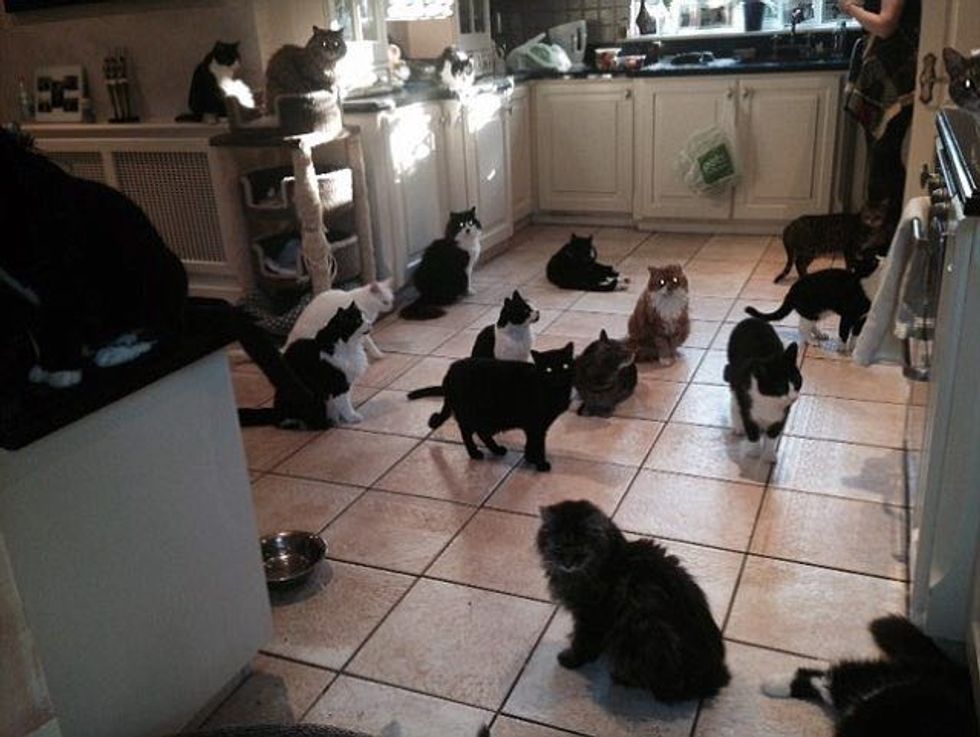 About 30 - 40 of these cats are waiting for their new homes. They have even hired two full-time employees to help them take care of the cats.
The care that goes into 122 cats costs about £500 ($787) per week on daily feeds, litter and other expenses.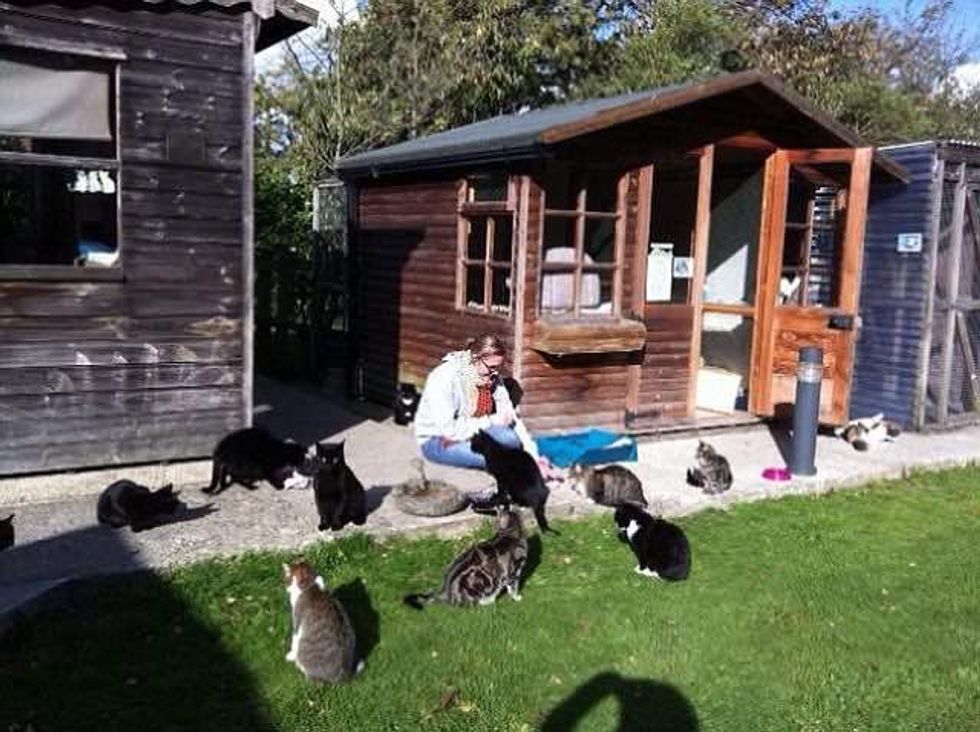 Her husband Tony is completely supportive of what she does. "Every man who comes to adopt a cat always asks, 'have you got a husband?' They can't believe anyone would tolerate all these cats," she told the Mirror.
"Luckily Tony works long hours so he doesn't see all the work of caring for them."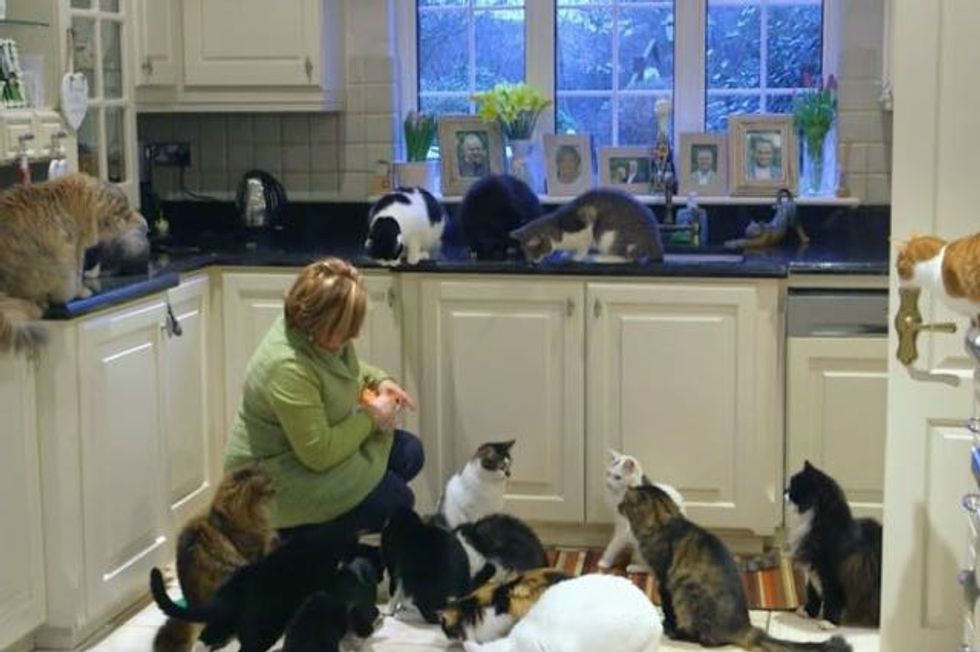 Out of the £90,000 ($141,600) annual bill, half of it is funded by Tony, who runs a courier film, and the rest comes from donations, fundraising drives and their charity shop.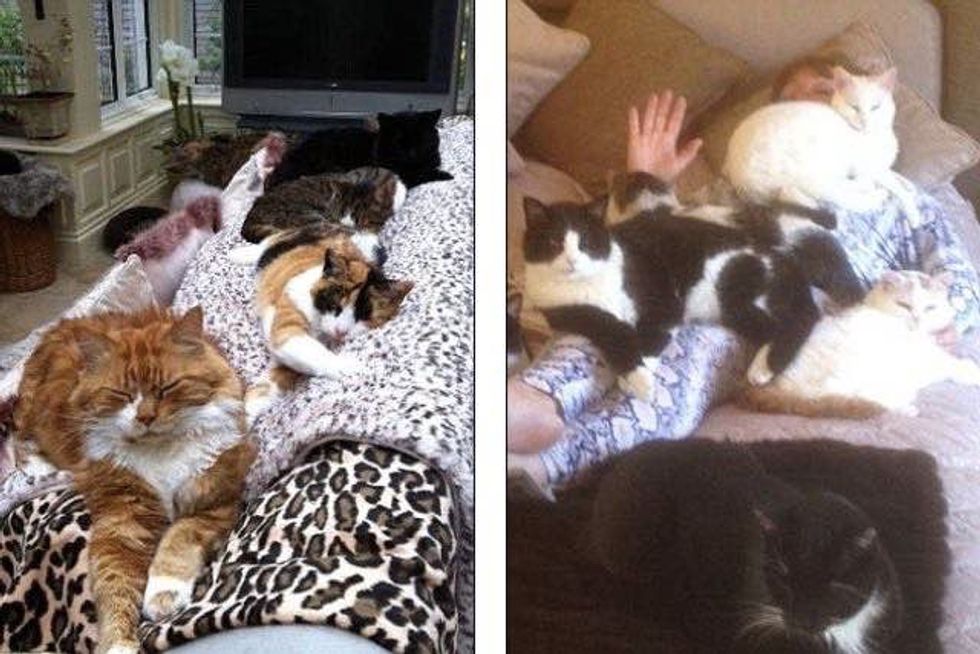 Even with 122 cats, their home is kept cleaned from top to bottom. "It takes about an hour and a half. We hoover and mop every bit of floor and furniture," she told the Mirror.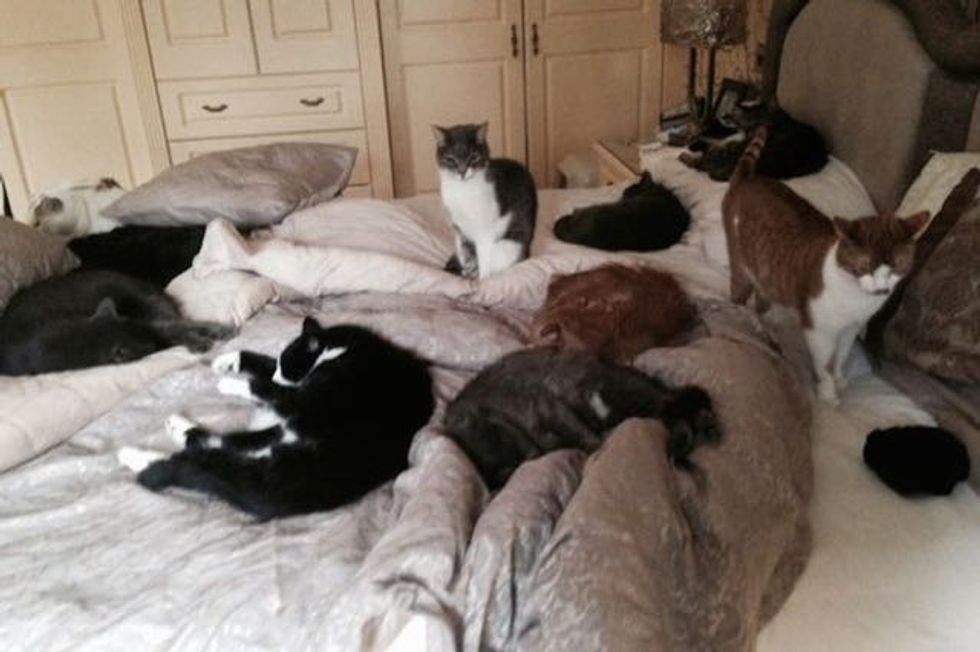 "It's a long, exhausting job. All the time the phone is going with people with cats that need to be rescued."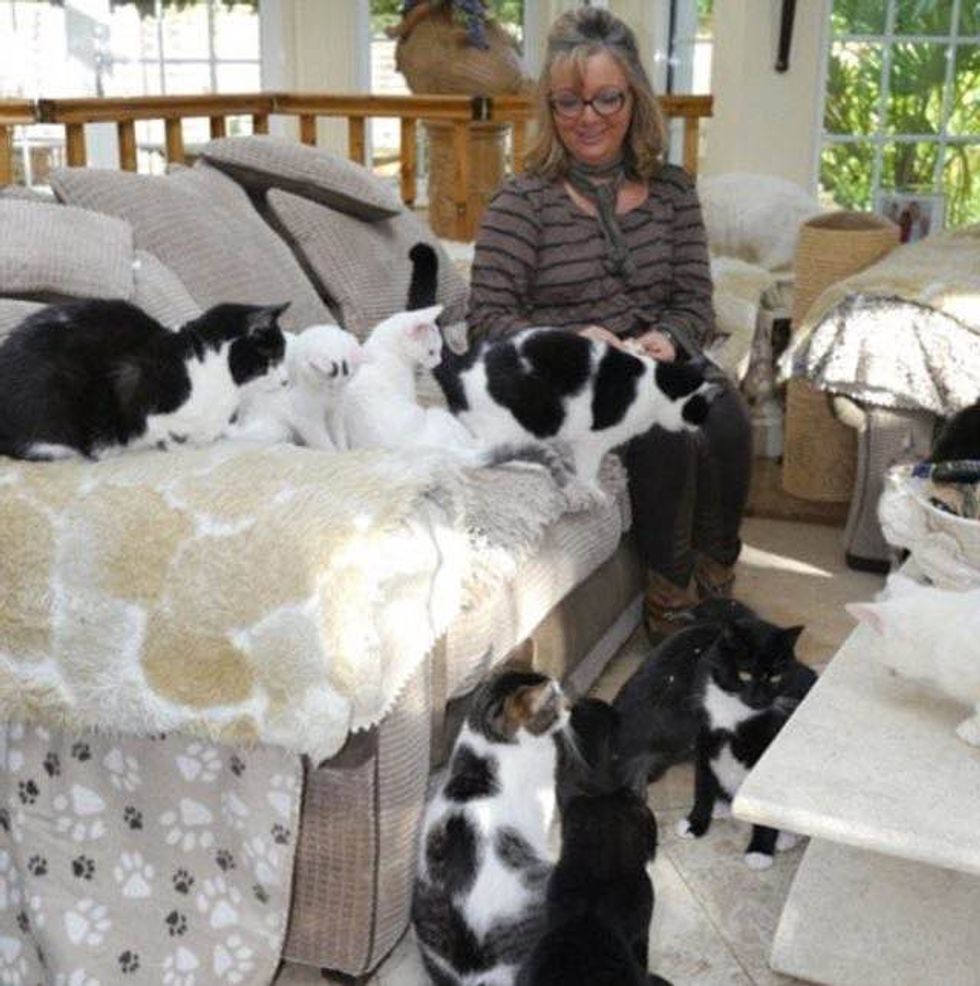 Watch video: Silvana Valentino-Locke Settles Down For Kitten Cuddle Time