A tiny kitten whose eyes weren't even opened was saved by a kind person who saw something moving in a bag and found the little guy abandoned inside.
"At 3 days old he was placed in a bag and tossed from a window at a stop sign. The person behind the evil doer saw the bag move and got out to investigate and found our sweet guy. He was immediately rushed to the vet , who called me because I specialize in rescuing orphans. He still had his little umbilical stump. Since he was found by The way side and given a brand new lavish life I decided Moses was a fitting name." - says Tammy (Moses's foster Mommy).
Photos by Tammy Barnes Howell. Also seen on Cats, Beavers and Ducks.
Meet little Moses who was found in a bag when he was just 3 days old.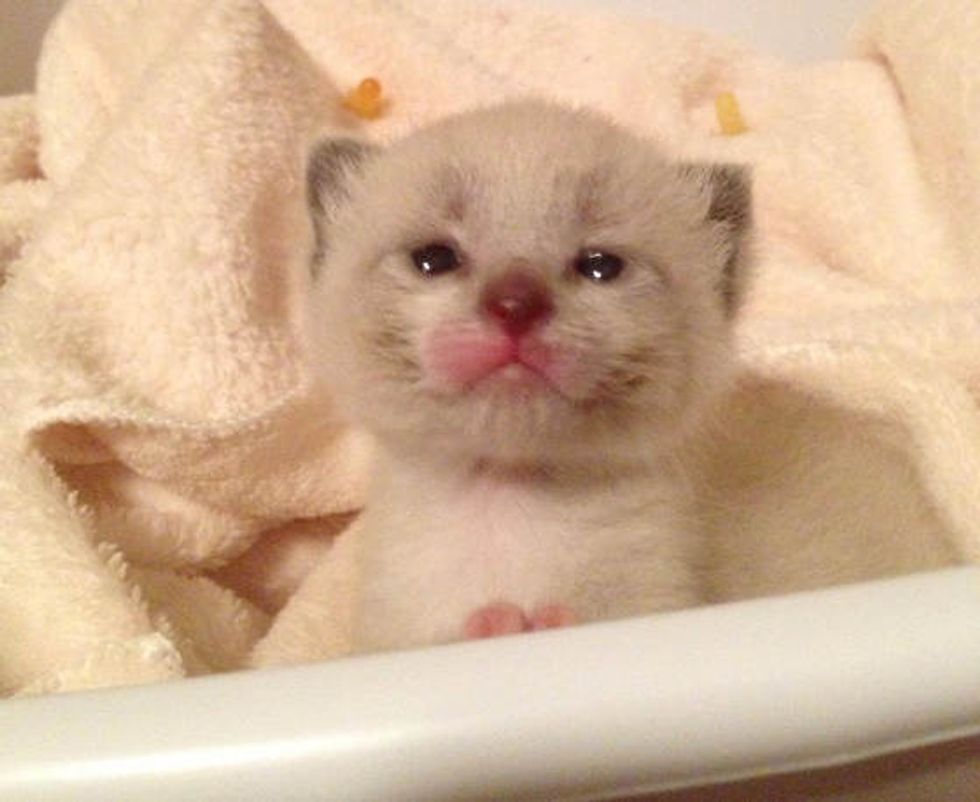 He was rushed to the vet and the little sweet guy was given a brand new life.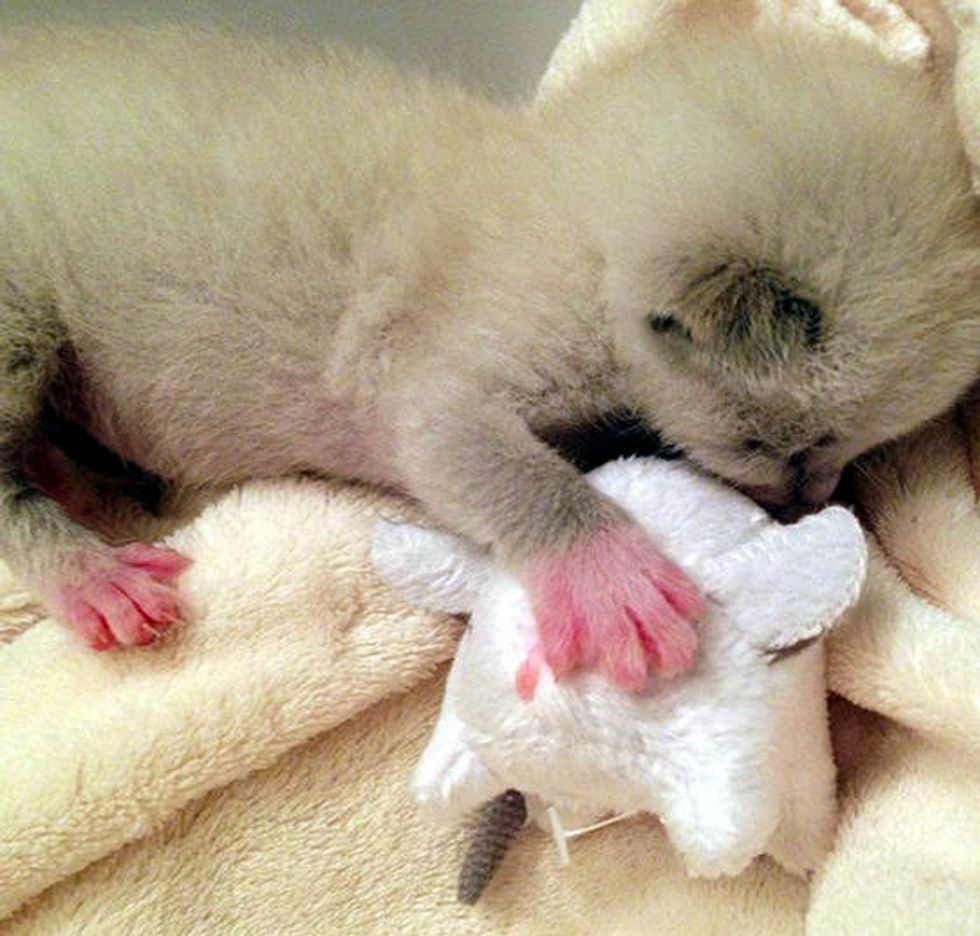 Moses came to his foster home and was welcomed by the resident cat.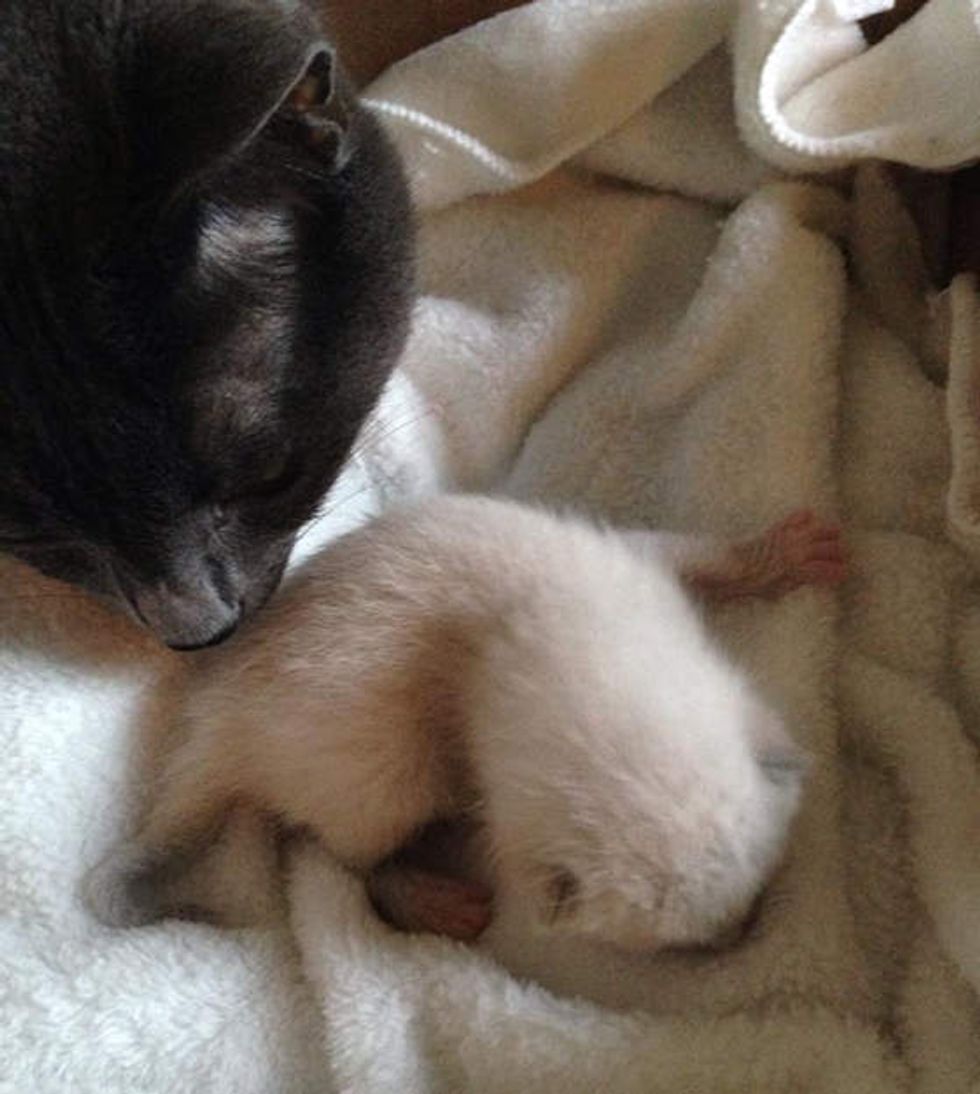 Bigger and more adventurous.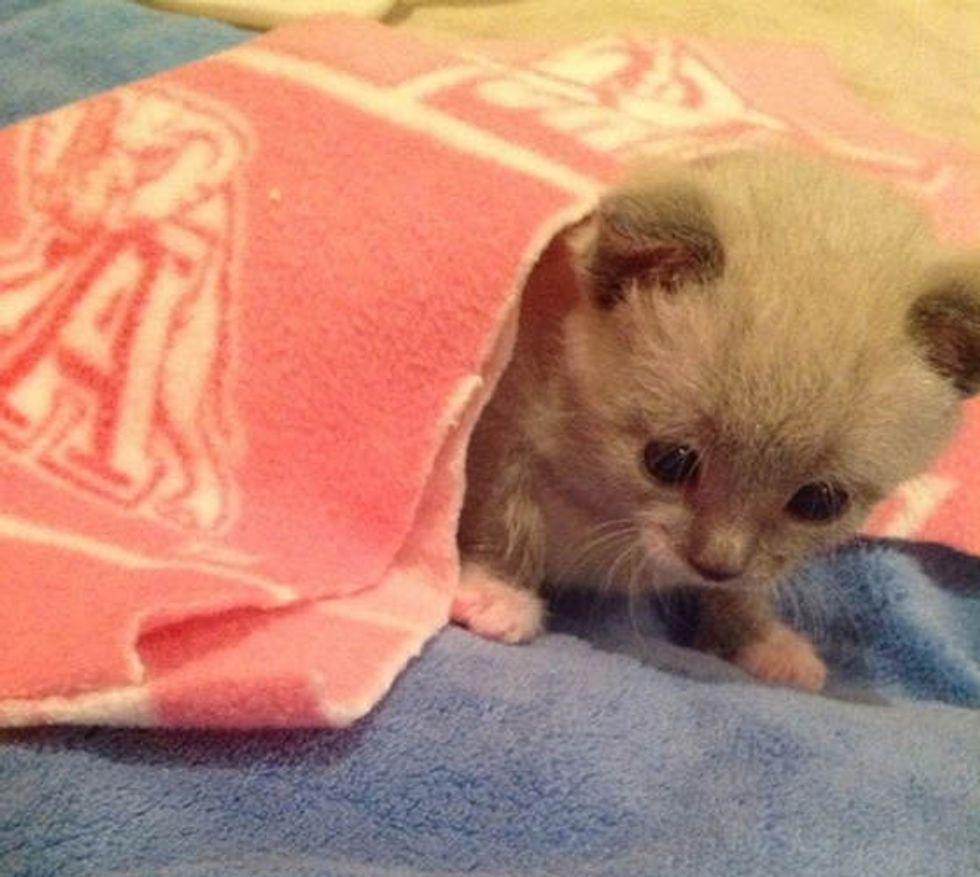 They gave him a stuffed toy to cuddle with and warm blankets.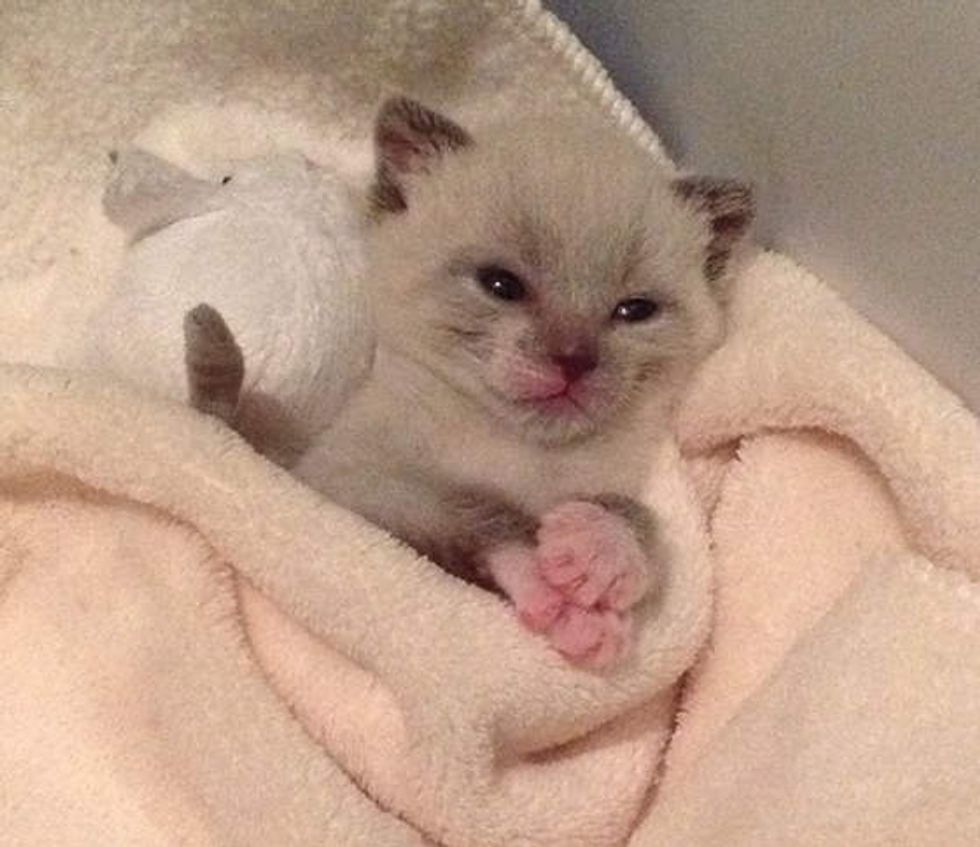 Moses is happy to have people who love him.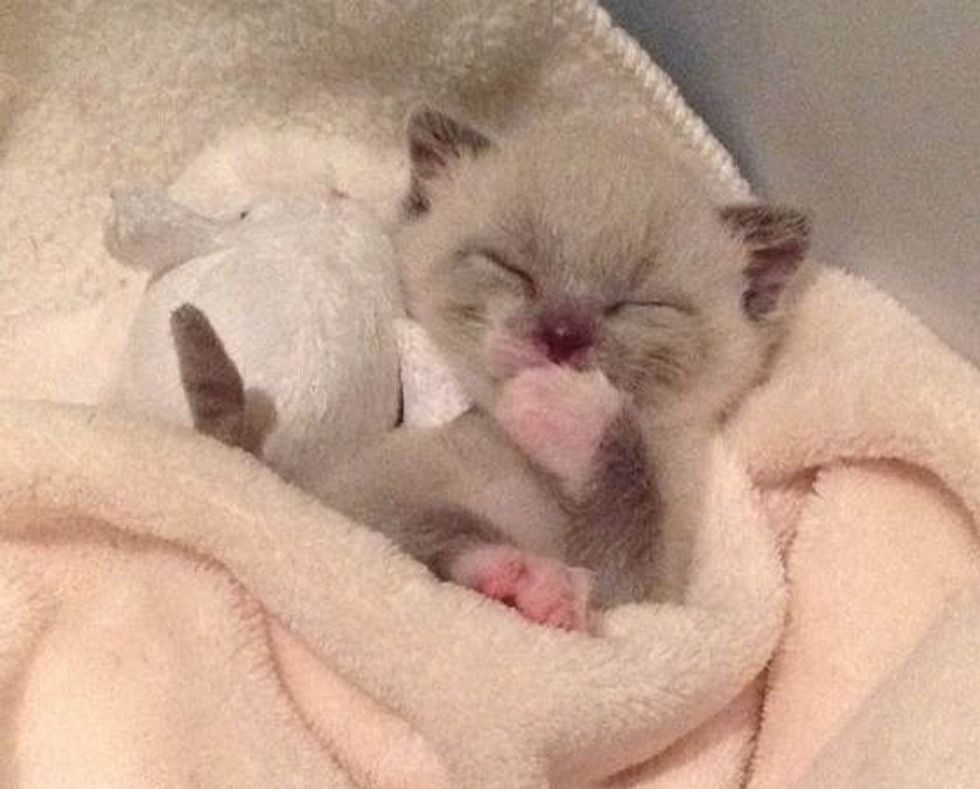 Doing a little prayer before nap time.