With help from the Minneola Fire Department firemen and the local Humane Society, a 3-week-old kitten was finally freed after being stuck inside an Abraham Lincoln Statue at the President's Hall of Fame in Clermont, Florida.
No one knows how the kitten got in the statue. By the time the firemen arrived, the kitten's cries had become more faint. They drilled a hole at the top of the statue large enough for them to lower a firefighter inside. Firefighter Robert Seigworth gently pulled himself out of the statue along with the kitten in his hands. They immediately wrapped the kitten up in a towel and fed him with a syringe.
They named him Abe and is nursing him back to health. The Curator at the President's Hall of Fame is planning on adopting the kitten.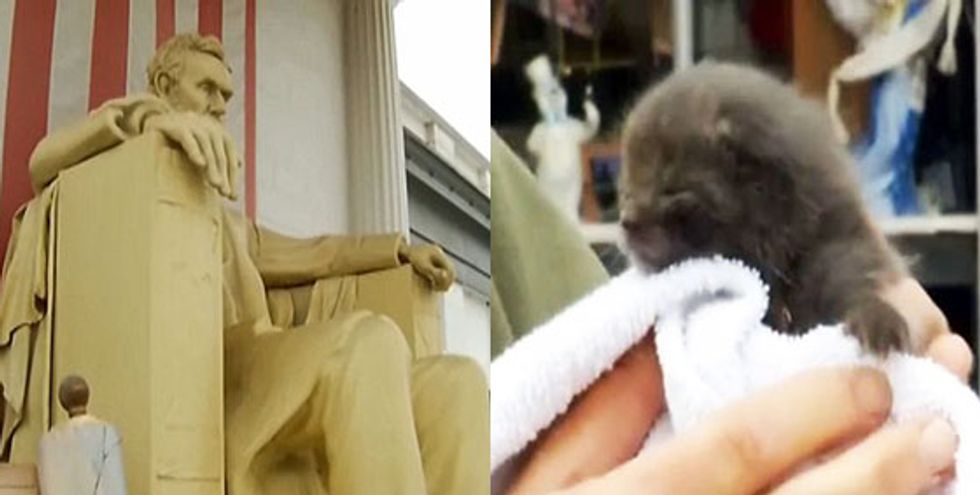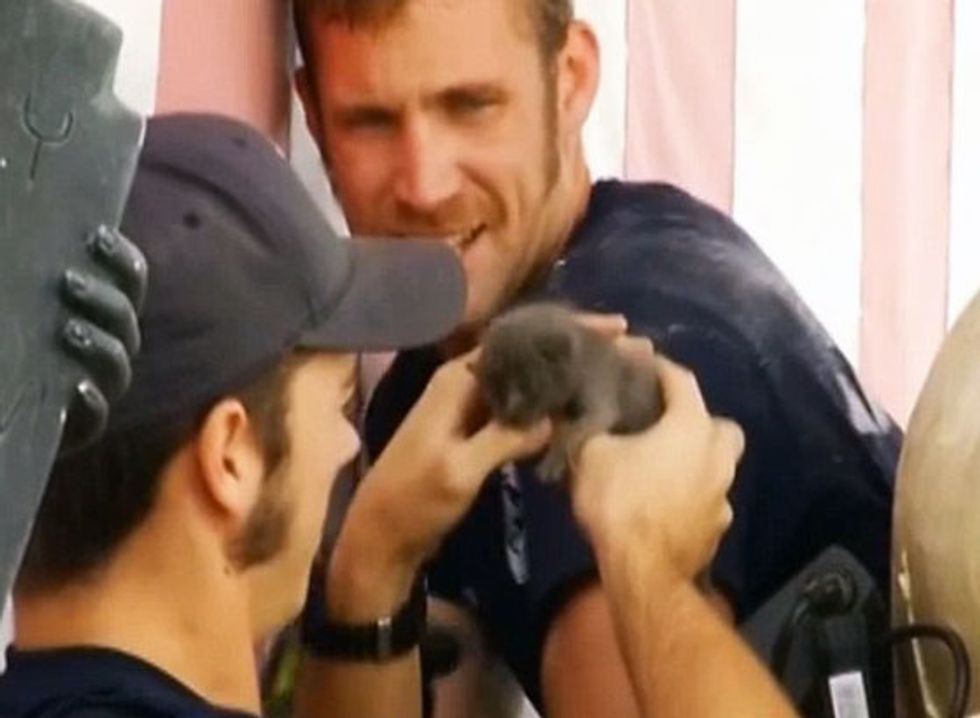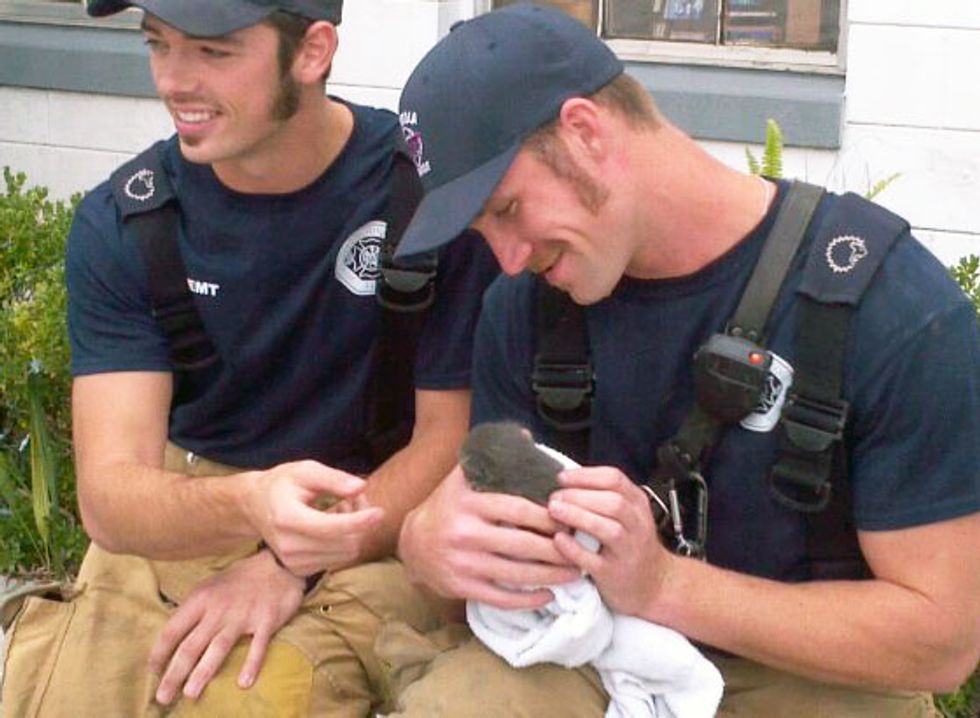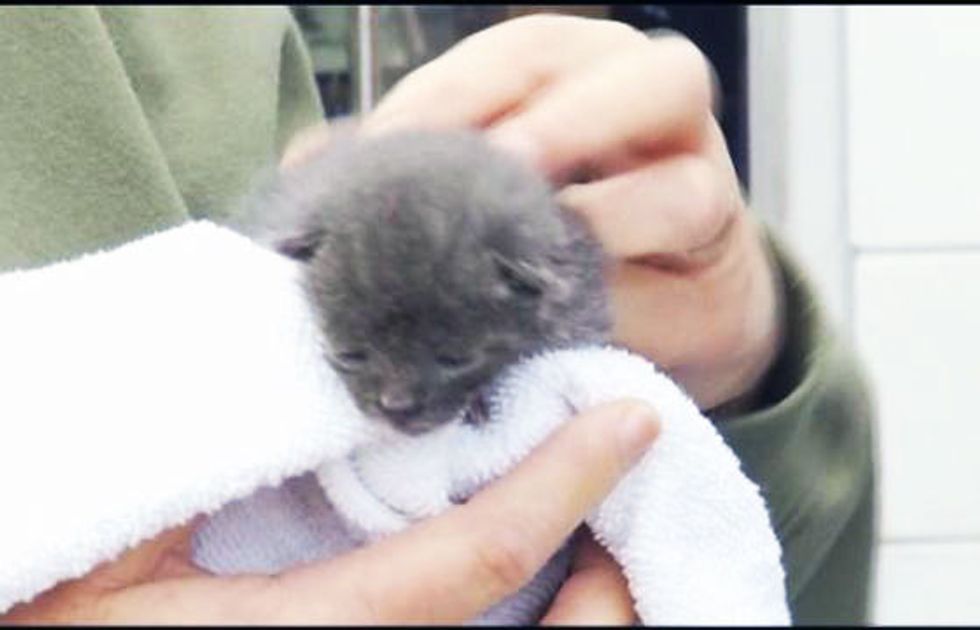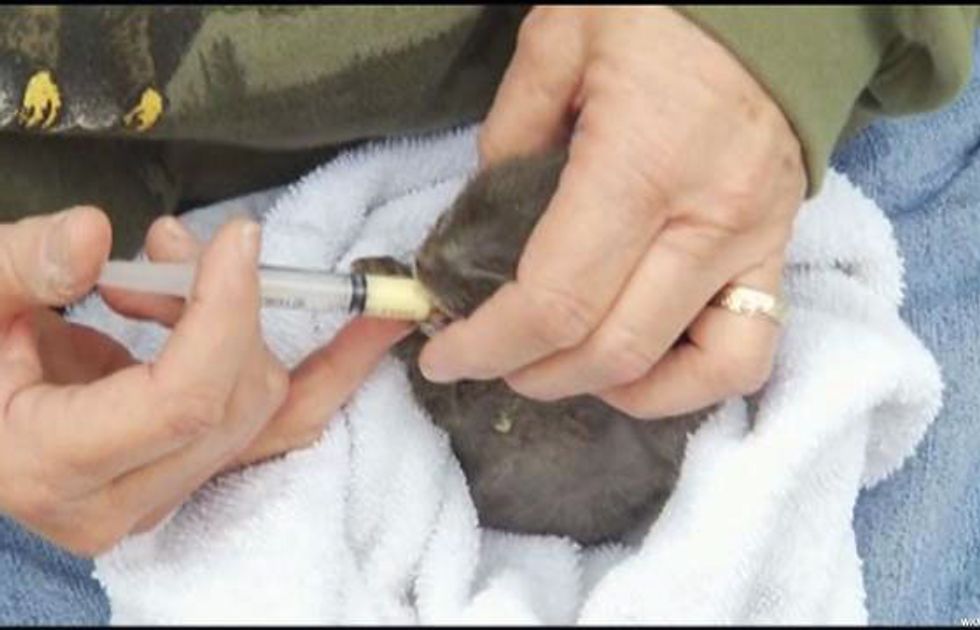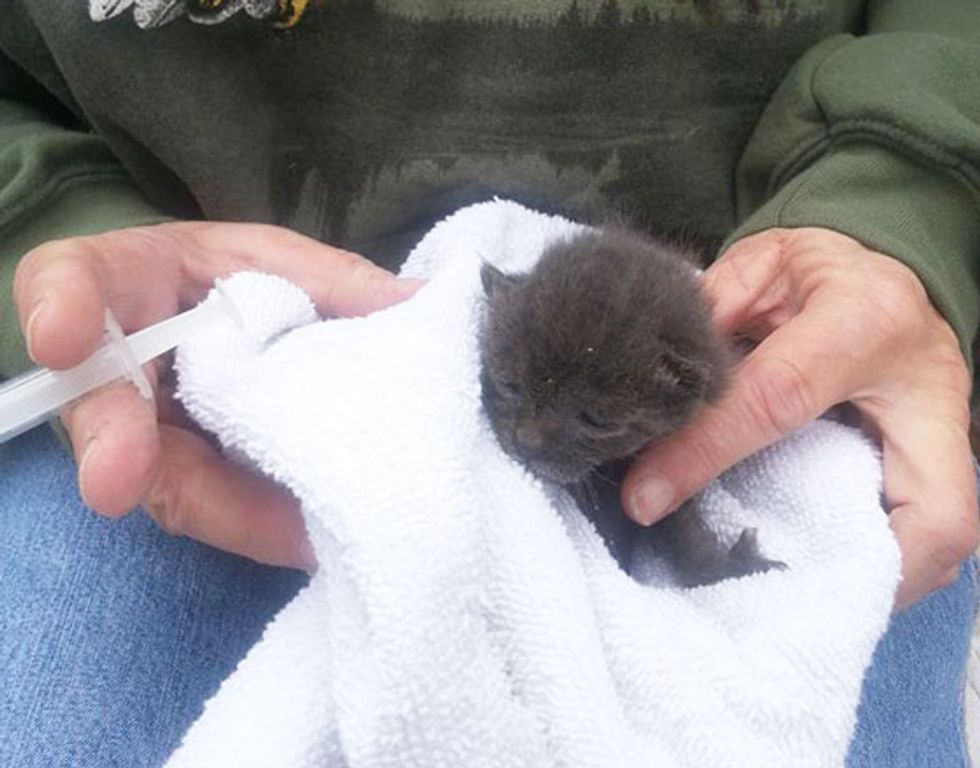 Watch video:
Source: Daily News. Photos by WKMG.