Bubble the cat and Lola the dog have the perfect friendship. Bubble shares everything with Lola and Lola clings to Bubble.
Bubble the tux gives Lola his favorite mouse.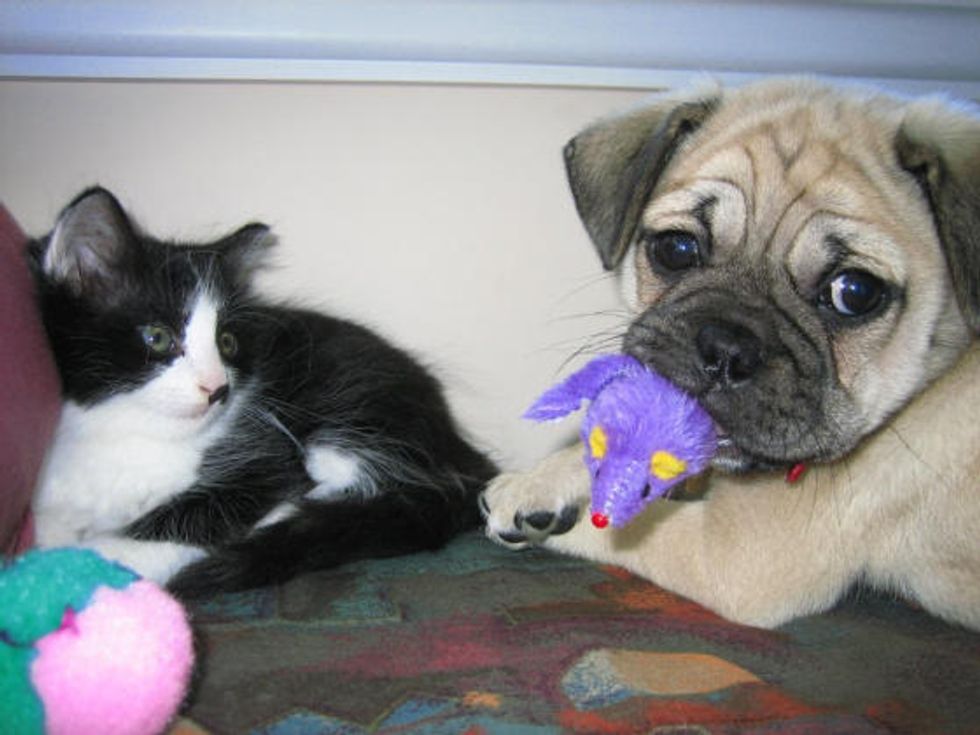 Then Bubble uses Lola as a pillow while Lola cuddles with the mouse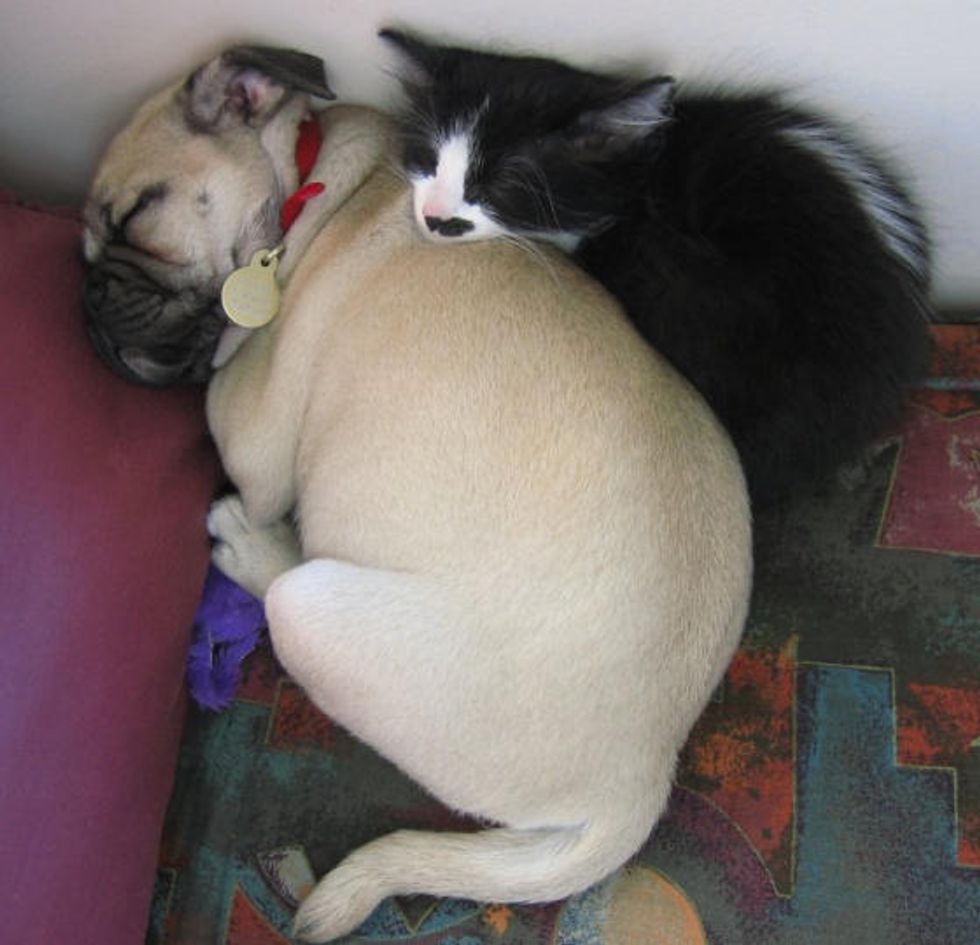 Lola squeezes over to Bubble and takes up all his personal space.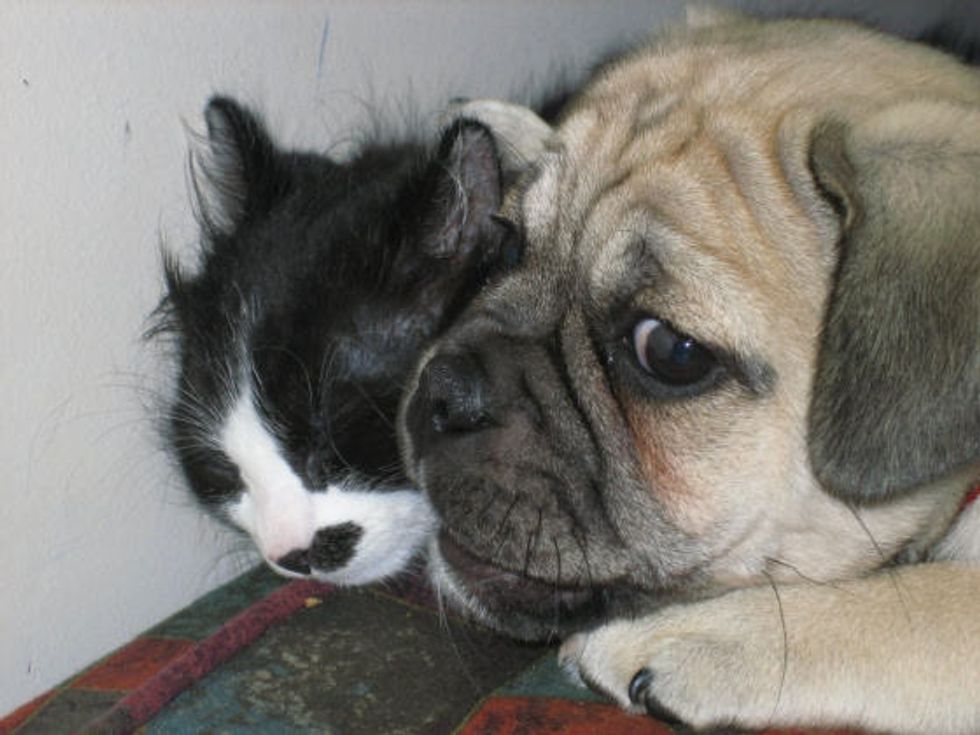 Then Bubble grabs Lola for a hug while Lola gives Bubble a love bath.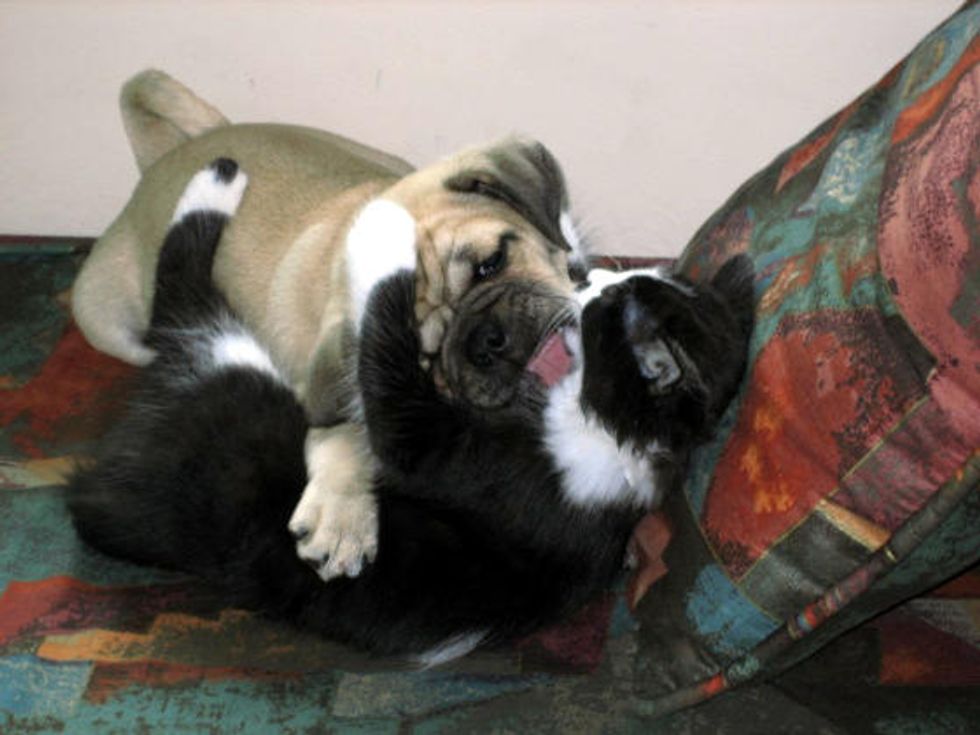 Photos by Silgailis via Cuteoverload.