Guai the ginger was still a kitten when he first met the little black and white kitten. They bonded immediately and he adopted her as his own.
"Walking home from the store we took a different route than we normally do and found the little guy. We named her Yoyo, which comes from Baoyou (Chinese) which is the verb for 'bless,' because we were blessed to find her," said Mark S.
Yoyo, an orphan kitten, has a new home and a furiend who cleans and cuddles with her: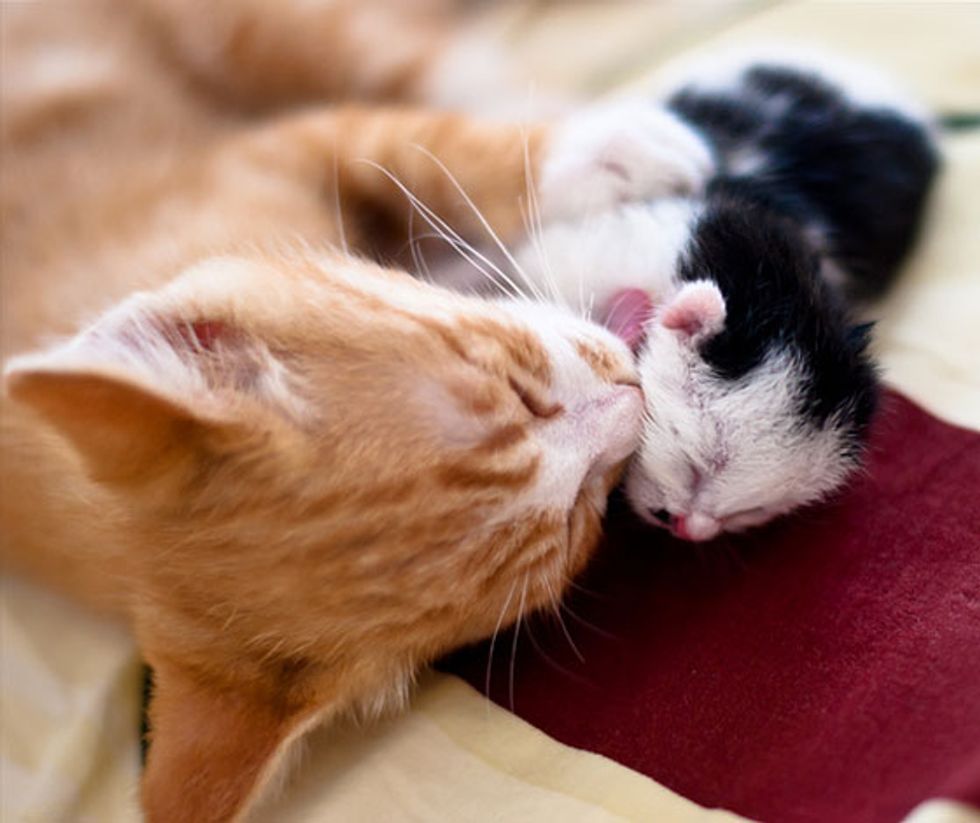 A hug and a headbump :).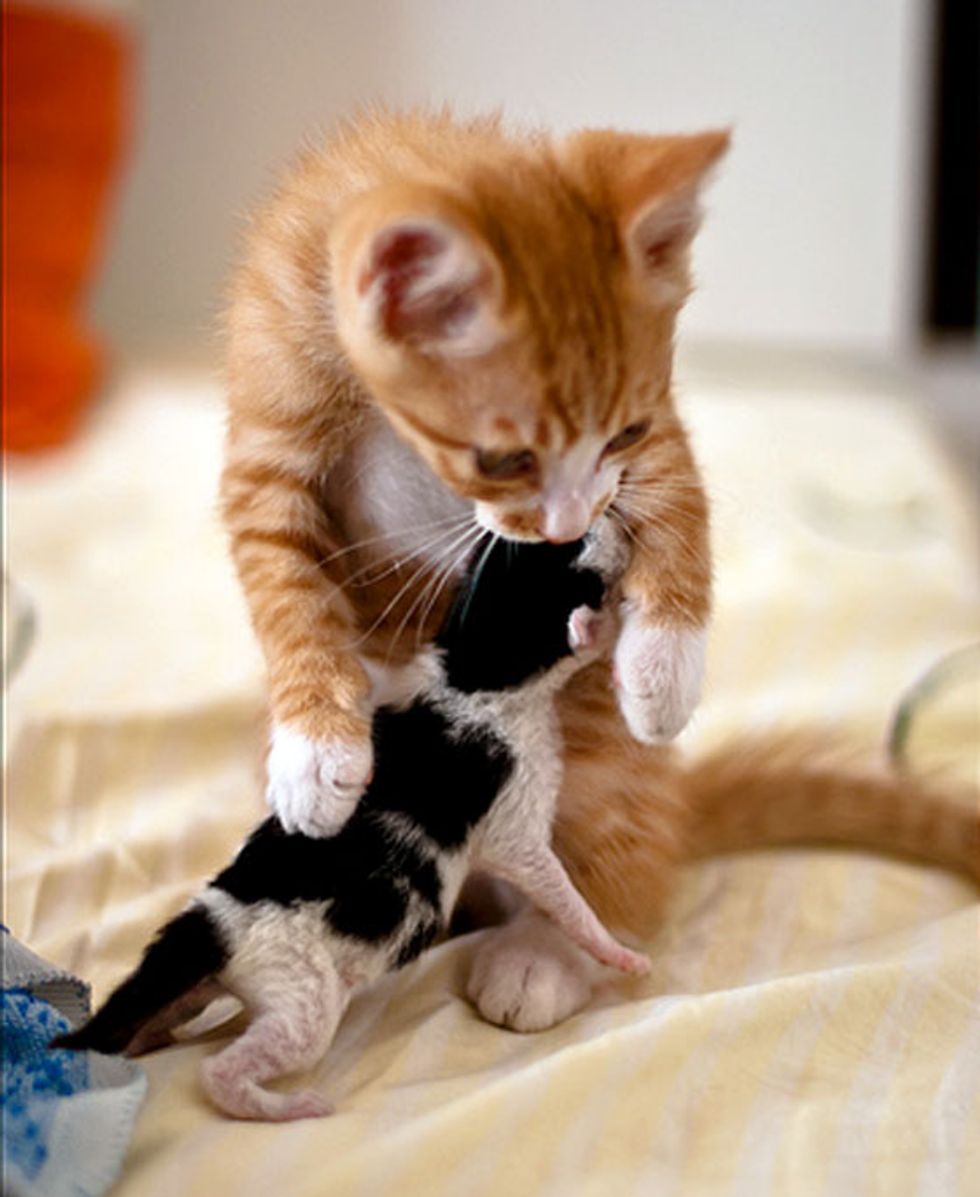 Photos courtesy of ©Mark Starr (flickr: m.j.starr).