A kitten found himself abandoned on the road along with his sister. When the rescuers took him in and showed him love, he gave them the happiest smile.
Meet Arfa!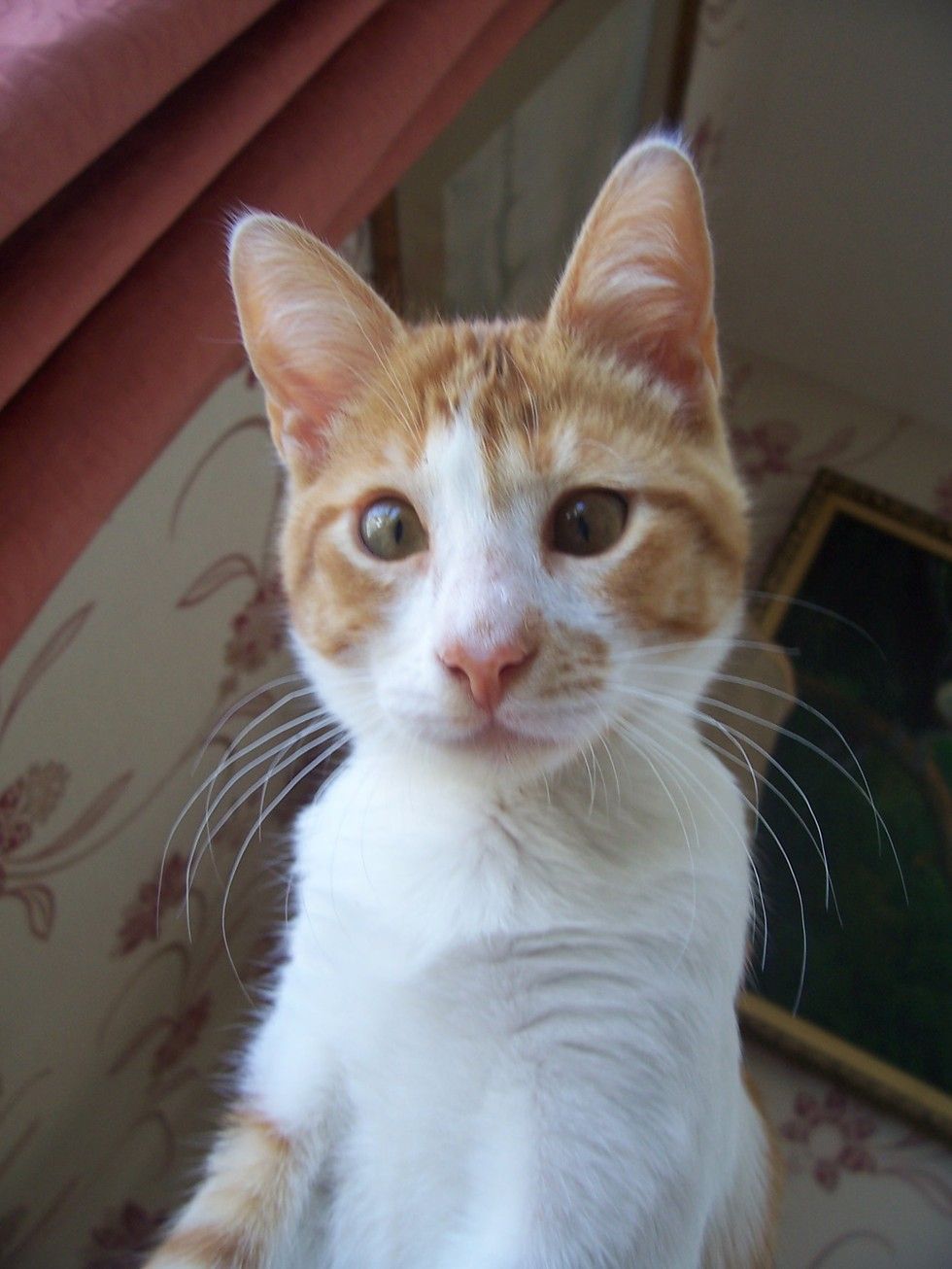 Photo: emoneko
Arfa had a tough beginning to life, but despite what happened, he's so full of love.

"He was abandoned as a kitten, thrown onto the road with his sister, Mole (molly)," imgur user emoneko said.
His head was slightly deformed and his vision was impacted due to the incident. "He can't see for the first half of a meter in front of his face, yet he is still so full of love."
The two kitties made it through the ordeal thanks to the rescuers who saved them in the nick of time.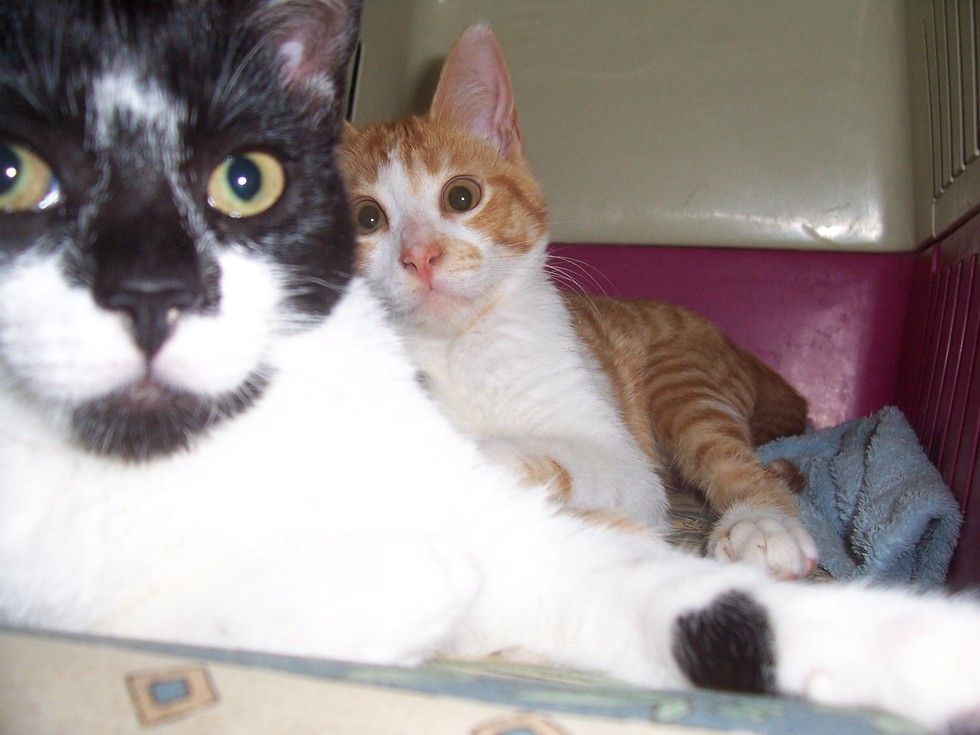 Photo: emoneko
Despite his past, all he wants is someone to love him. Napping in his human's lap makes him a very happy kitty.

"This cat really loves his belly rubs. Rub the lower belly and you can get him to stretch his feet, rub the top belly and he will stretch out his arms. If you even pretend to rub his belly, he will just roll over and lie there."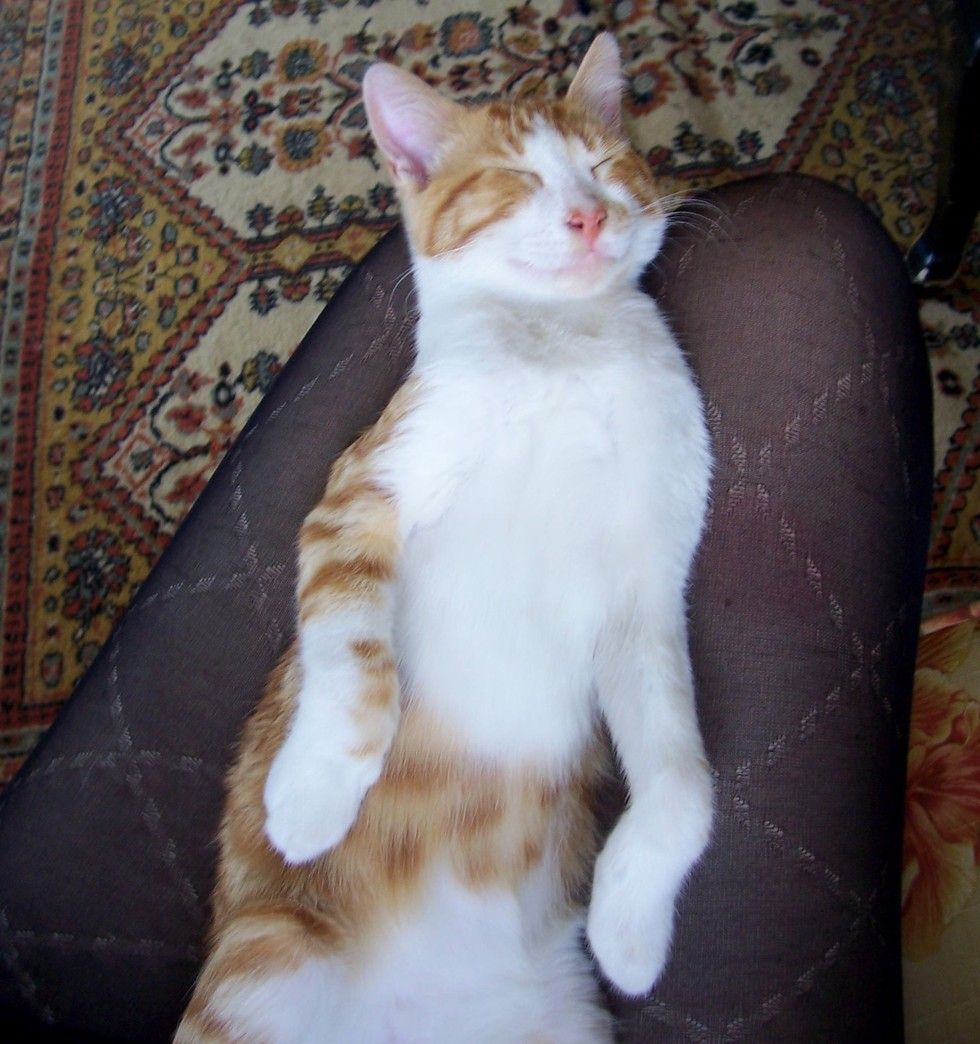 Photo: emoneko
Molly, Arfa's sister, cuddling with her forever human. The two furry siblings are incredibly affectionate and grateful.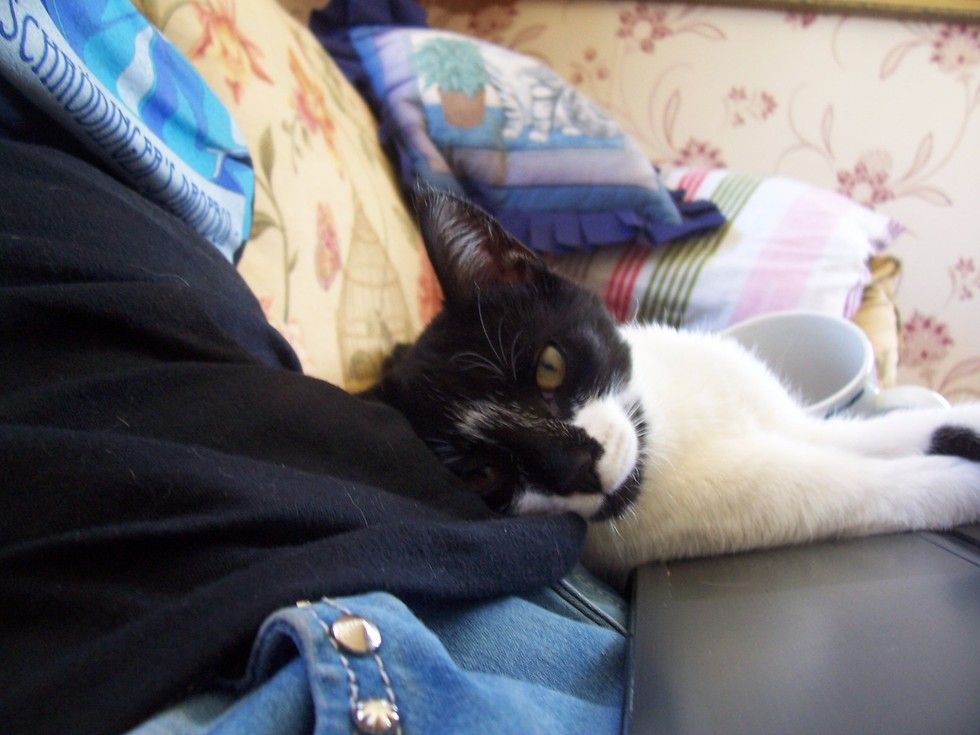 Photo: emoneko
Arfa grooms his sister and reassures her that she's loved.
Photo: emoneko
Molly adores her brother and is very protective of him.
Arfa sometimes has panic attacks due to his head injury, and Molly always stays by his side. "She laid down next to him and laid on him to keep him company."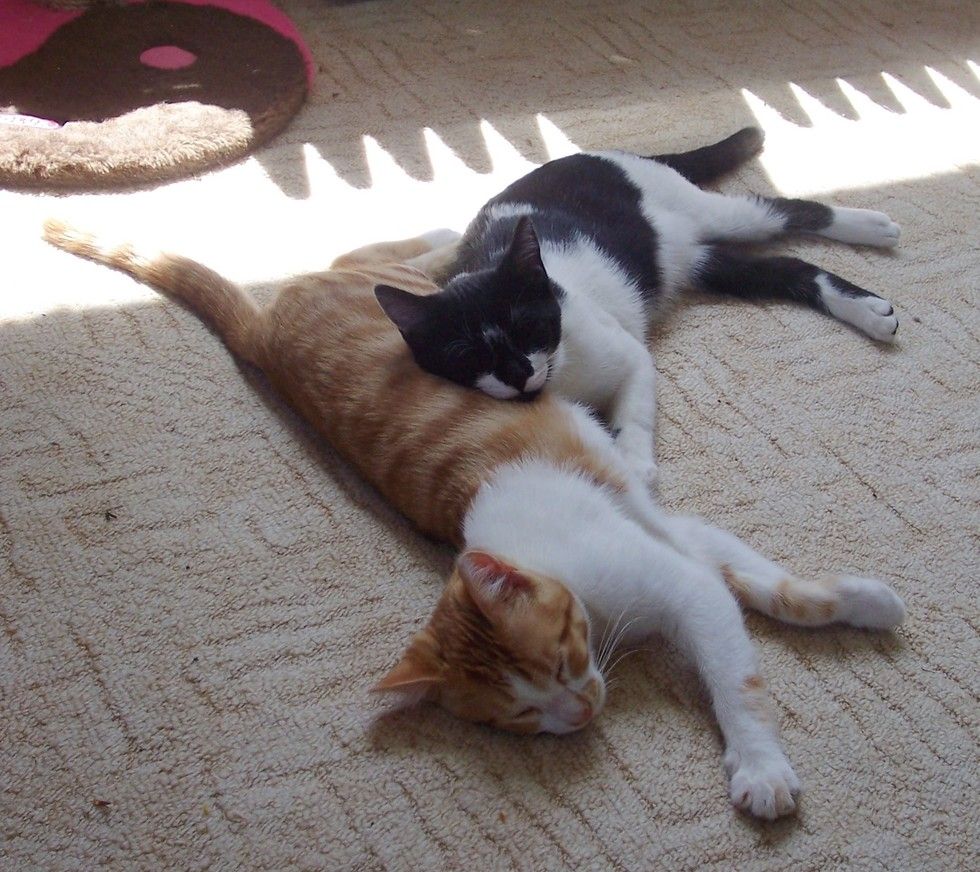 Photo: emoneko
"Mole won't let Arfa sit anywhere without sitting near or on him."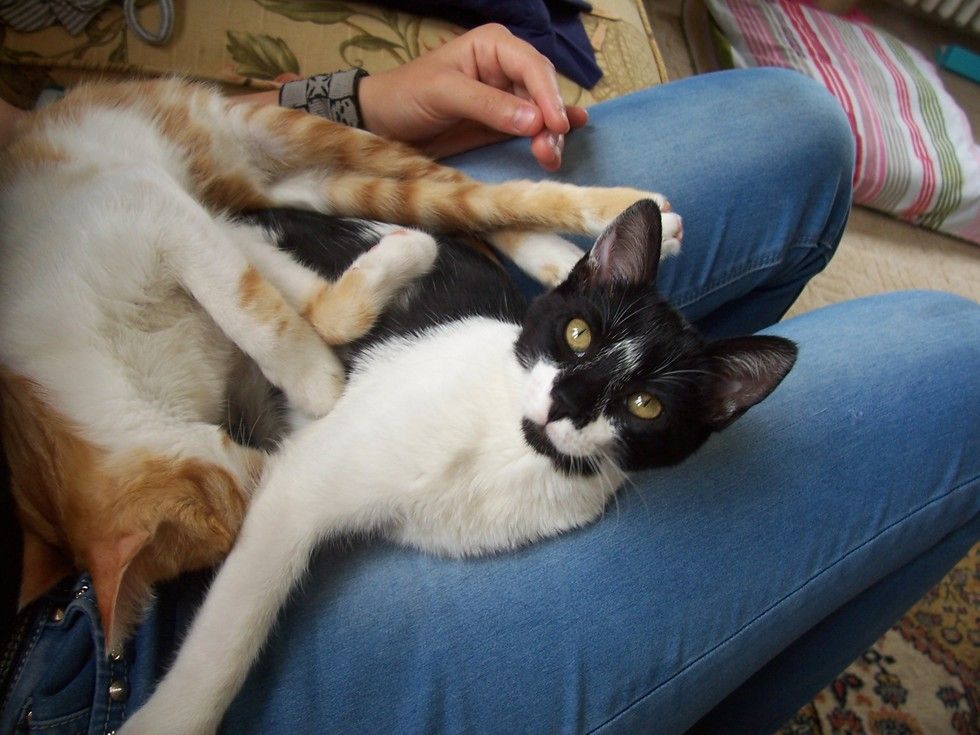 Photo: emoneko
"Vicky, my Beauceron/German shepherd has become very maternal since the kittens moved in. I don't know if that is because she was abandoned too... but she will often plonk herself down next to them and clean them."
The ginger boy fell asleep next to his canine mom. She gave him a lick and sat down next to him, watching over him while he napped.
Arfa knows he and his sister are home.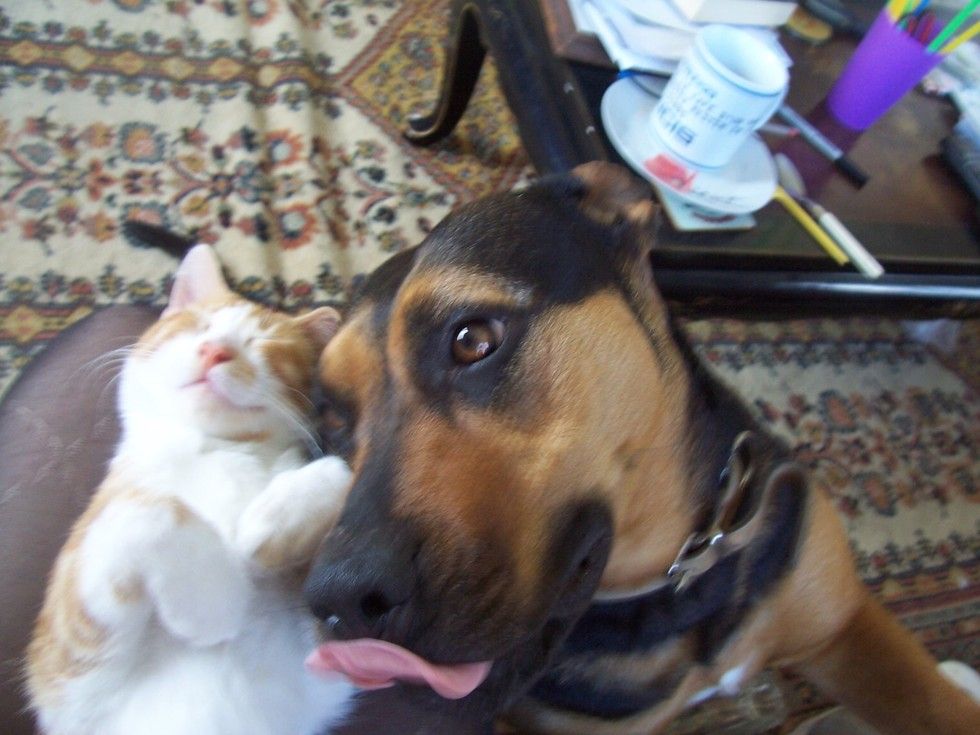 Photo: emoneko
What love can do! Share this story with your friends!
Related story: Rescue Cat Turns Her Crooked Jaw into a Beautiful Smile