A tiny tuxedo kitten was saved from near death. Rescuers refused to give up on him and now he has a permanent smile on his face :).
Meet Tennessee!
Tennessee was found under a car by a kind man in Tehran. He took the lifeless kitten to a vet who did everything they could to save the kitten but wasn't sure if he would survive the injuries. They put him in the good care of "Cats of Ekbatan" a rescue group in Tehran that provides help for injured and abused cats.
"Tennessee was in a very bad condition and there was a hole in his chin due to trauma and he was not able to eat food as the food was coming out of that hole," Iman Tavassoly told Love Meow.
Despite all the odds against him, no one wanted to give up on little tuxedo boy. There was only one goal in everyone's mind - save Tennessee! "Week by week, Tennessee became better and better. He really turned around and even the most optimistic people could not believe it."
More info on Cats of Ekbatan | Iman Tavassoly
After many weeks, Tennessee was nursed back to health!
A wonderful family from New York learned about the little kitty's ordeal. They adopted another cat, Pofak, from the same rescue and wanted to bring Tennessee into their home so the two kitties rescued from the same city could live together in their forever home.
"His human father had a long trip from Tehran to Frankfurt and then to JFK airport in New York City."
Tennessee on his way to his forever loving home!
Arrived in his new home!
They fixed his chin and jaw which left him with an adorable permanent smile on his face :).
He's learned that bags are perfect places for hiding!
What a transformation!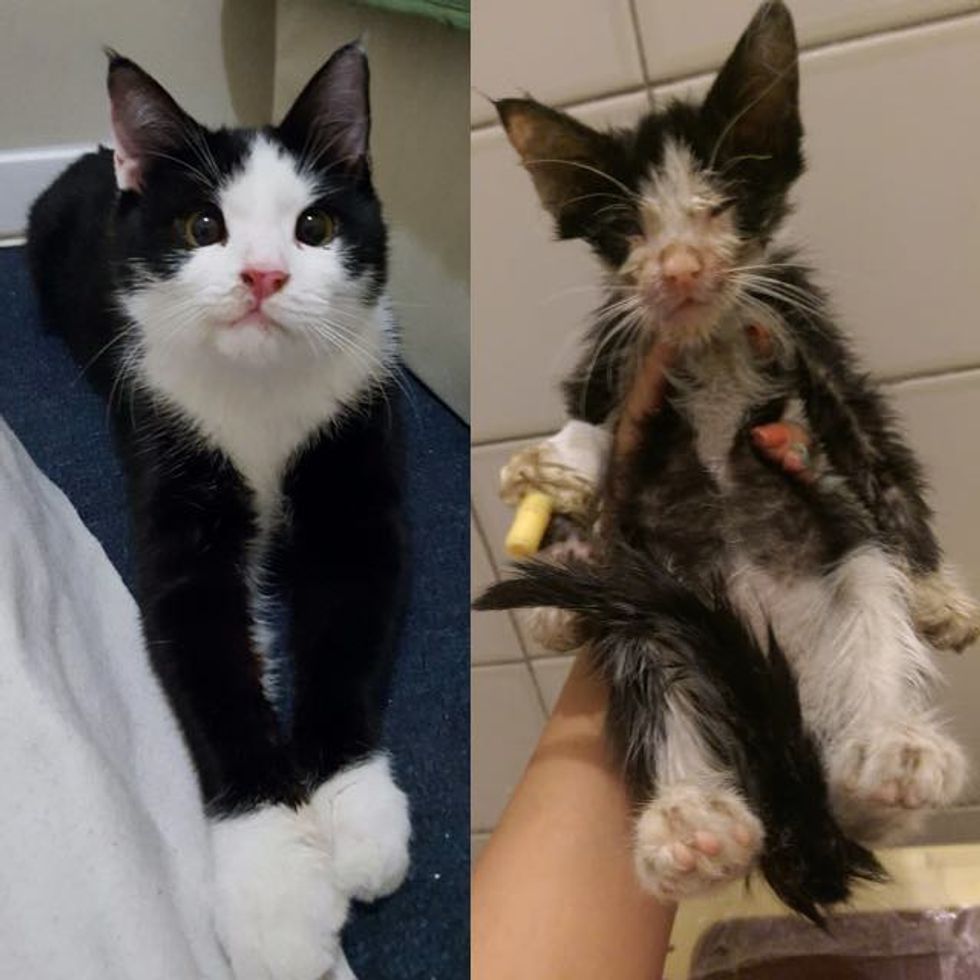 Tennessee and his bestie are going to be the ambassadors of hope for all pets in Iran as every life deserves a second chance.
What rescuing can do! Share this story with your friends!