This much kitty love is overwhelming. This ginger big brother and 5 tiny fur balls will steal your heart. The cutest thing you will see all day!
[Scroll down for video]
Marmalade the big brother and his little mini me, but there are more snuggly fur balls in this cuddle puddle...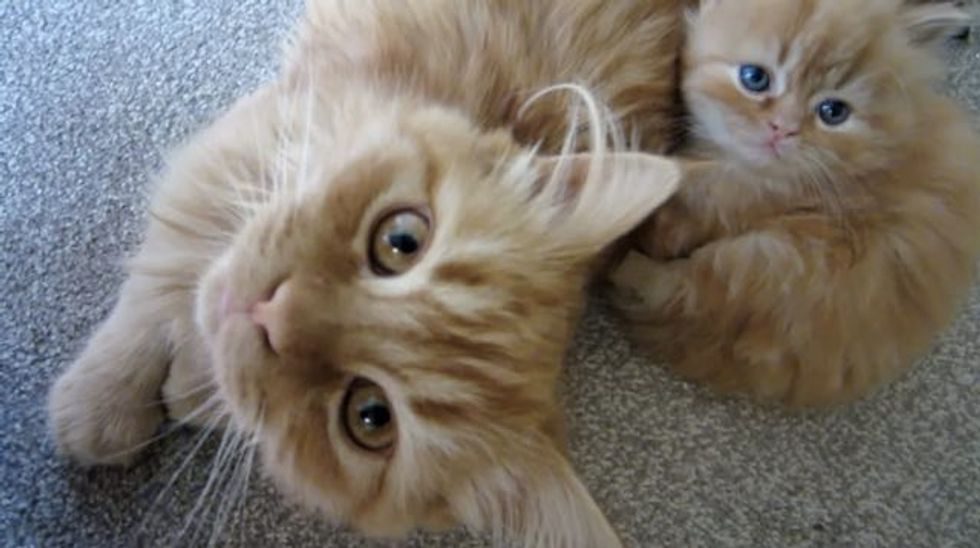 5 little fur babies snuggling with the big kitty. It's a furry cuddle train!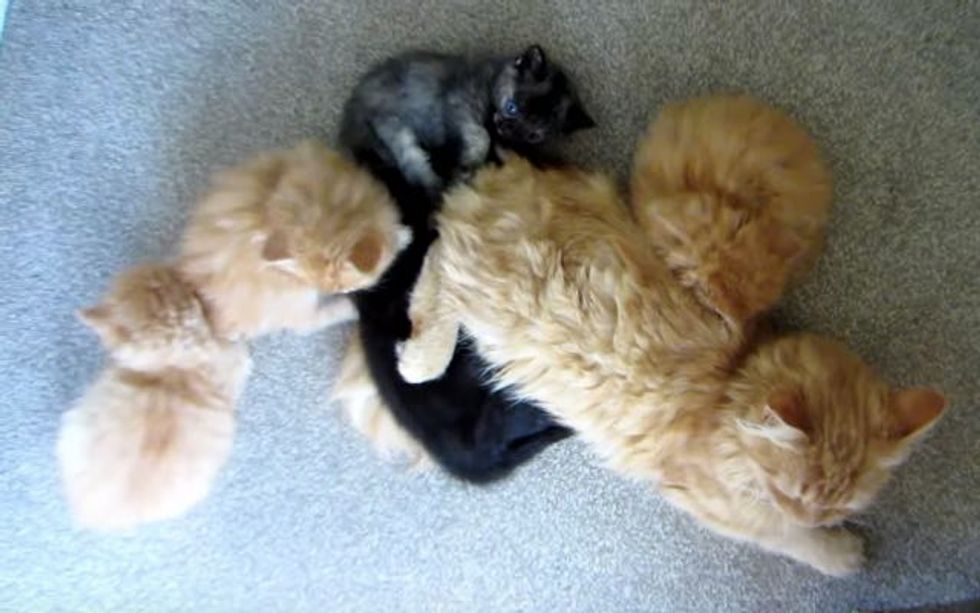 The video gets really meowy and squeaky at 4:18. It may just be too cute to handle.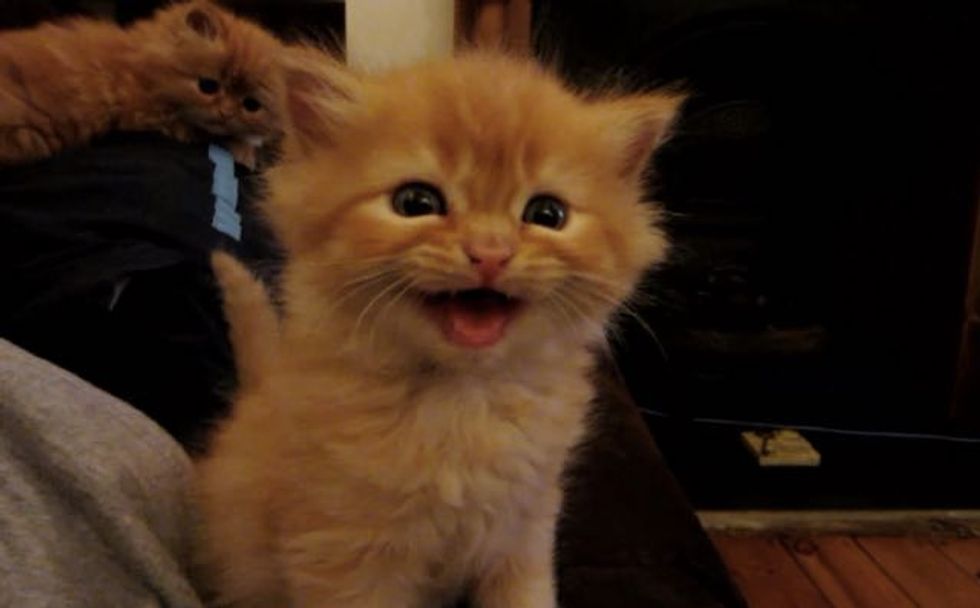 Purrpared to say aww. Watch video: