Andy the kitty loves his Christmas tree. Though his humans rarely see him play with it, they always find ornaments all over the room when they get home. So Griffin Hammond decided to set up a time-lapse camera to capture what Andy does when they are not around.
"Our Christmas tree looked great until our cat Andy started climbing it, but he never did while we were home, so I set up a time-lapse camera to spy on him all day," said Hammond.
Watch what Andy does with the Christmas tree when his humans are not around:
When Andy's humans are around, he sits nicely under the tree...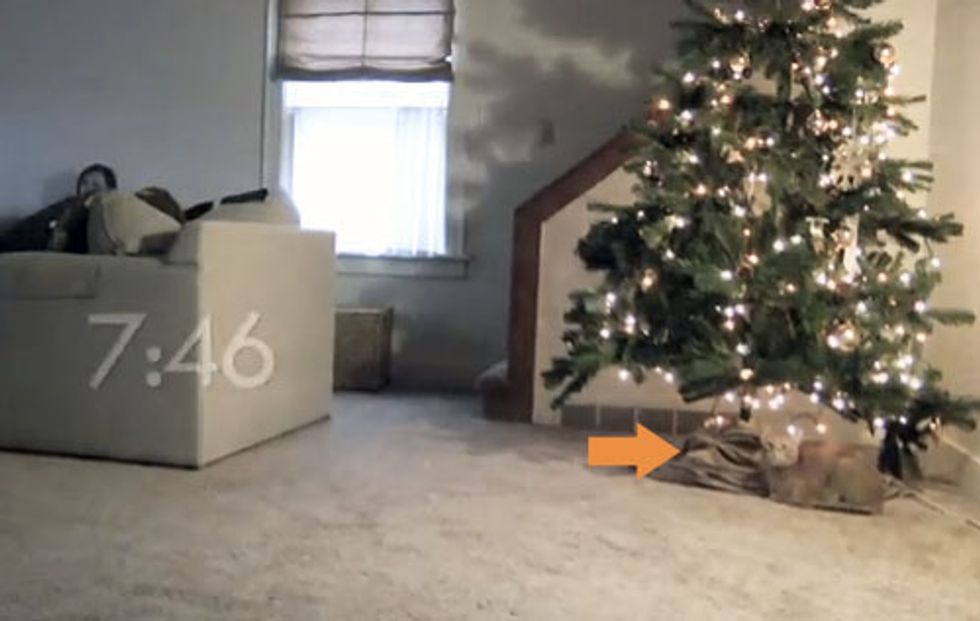 Once his humans are out, Andy starts working on the tree and playing with the ornaments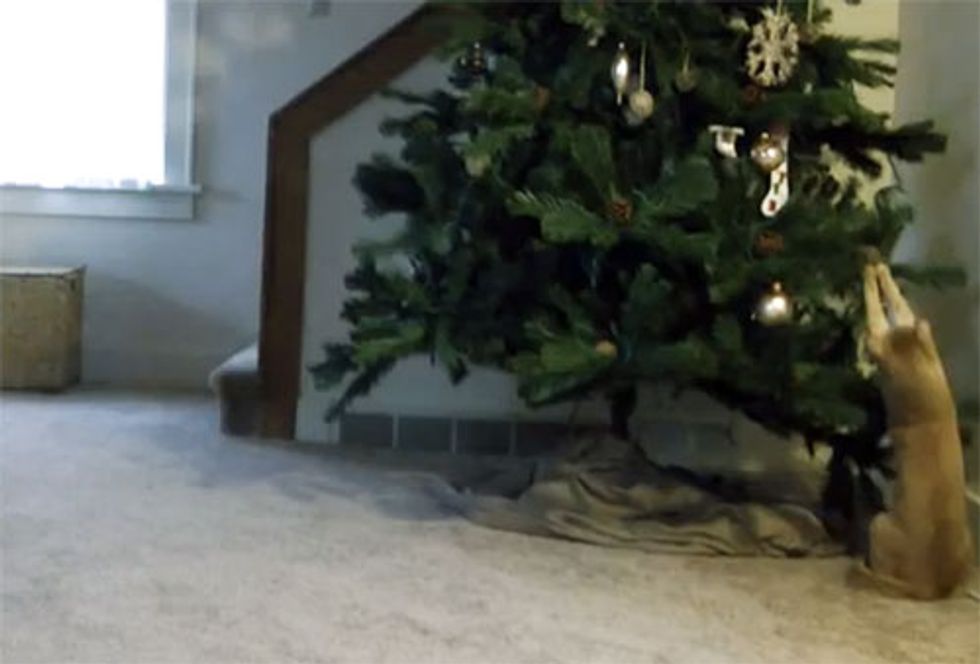 He even climbs the tree, all the way up to the top. "He does it right after we leave... it's some sort of rebellion or something," Griffin said.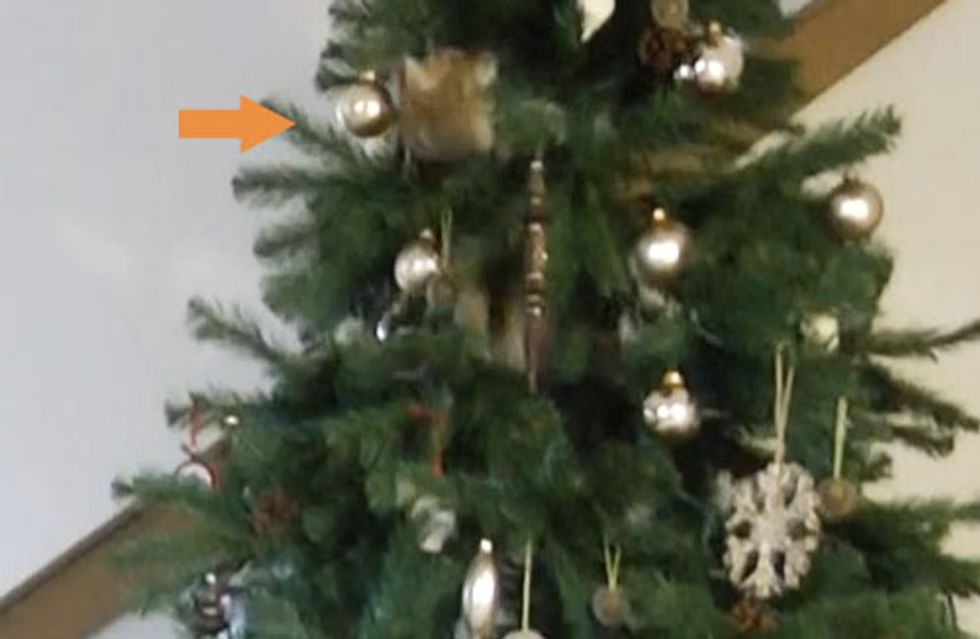 When his humans are home, he sits back down under the tree, acts like a perfect angel.