Mr. Mojo the cat may have asthma, but that didn't stop a couple from adopting him. They do everything they can to ensure a happy & healthy life for Mojo, but what they get in return is so much more….
When they learned that Mojo had asthma, they didn't hesitate on adopting. "We did a little bit of research online about cat asthma and agreed to take him still," said Bacchant of reddit.
When they brought him over he was on some sterioids, but not enough that it stopped him from having attacks. "Cat asthma untreated is seriously the most heartbreaking thing ever. The attacks are like they're coughing up a hairball that just isn't there, and they normally lasted about 10 - 20 minutes and we couldn't do anything for him during the attack. So once we got him, I took him to a vet nearby and they ran some tests (and by tests I mean about £1,000 worth of antibotics, pills and x-rays, thank god for pet insurance. People xrays in the UK are totally free. Cat xrays in the UK are VERY expensive) before they 100% confirmed that it was in fact cat asthma."
"The vets then sourced this kitty inhaler for him and we now give him 2 puffs of it twice a day and he's totally cough free, and just like any other kitty. (except he's mine, and he's adorable and cute) We also try to keep the house really sanitary and dust free. He has special kitty litter (Yesterdays News) and we keep the house vacuumed every day to try and reduce irritants in the air. My boyfriend is also allergic to cats so he also appreciates the vacuuming, because Mojo is one furry little beast who sheds a lot."
Seeing Mojo live a happy and healthy life is such a big reward to the couple. Mojo thrives under their care and offers his humans endless entertainment, affection and love.
Mr. Mojo may have asthma, but it didn't stop a couple from adopting him. This is him saying "Thank you."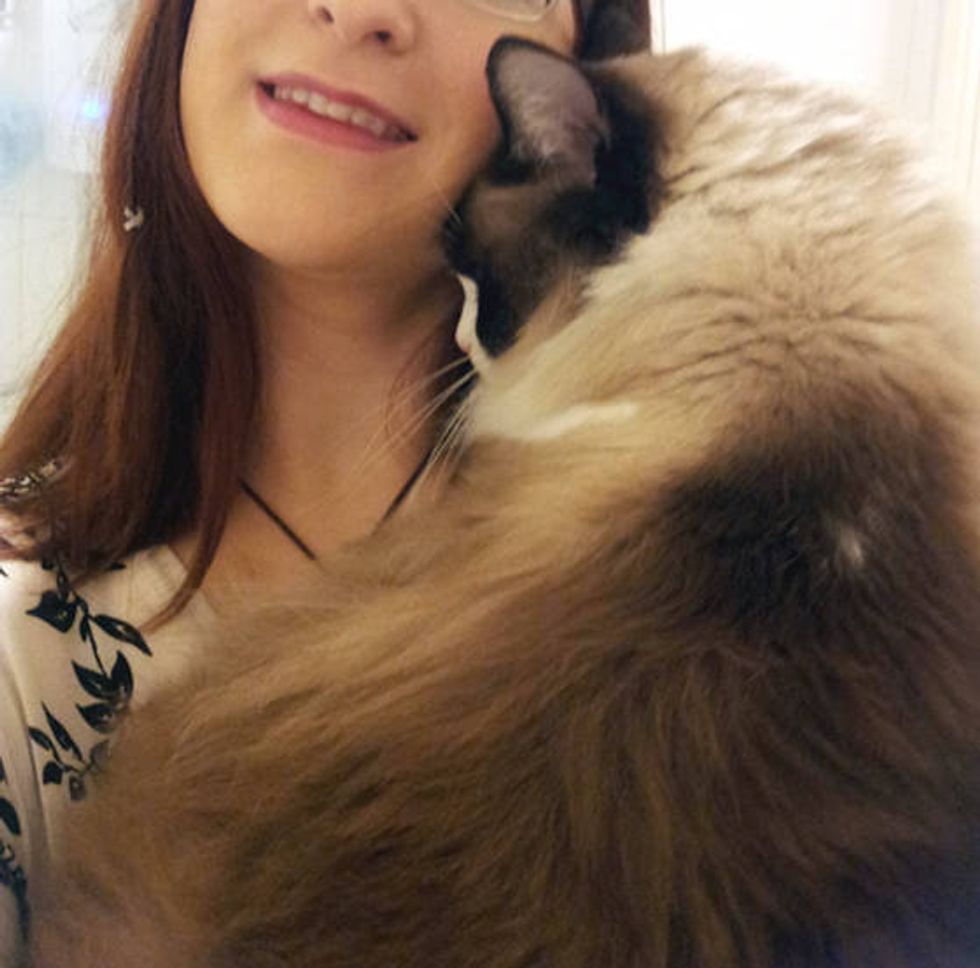 Every day the couple give Mojo 2 puffs through an inhaler twice a day and he's totally cough free, and just like any other kitty.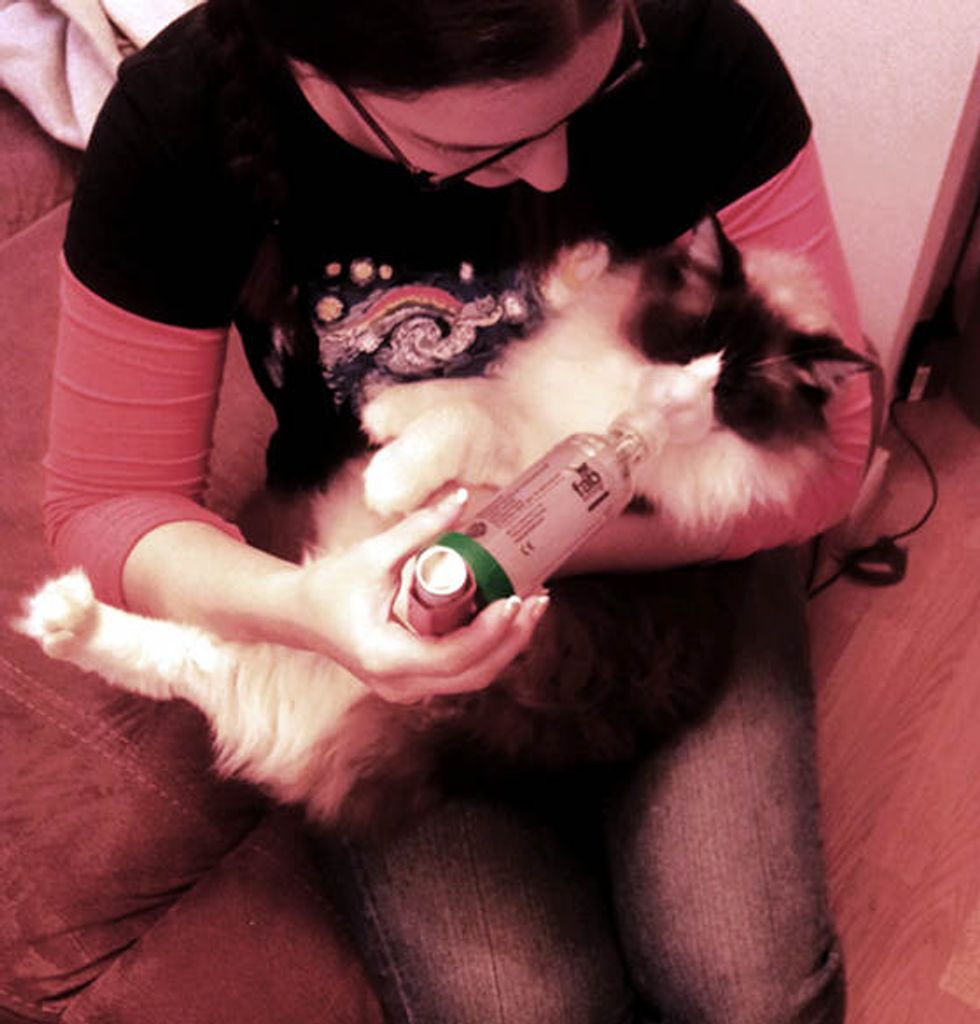 Mojo is in his very own Fort Boximus.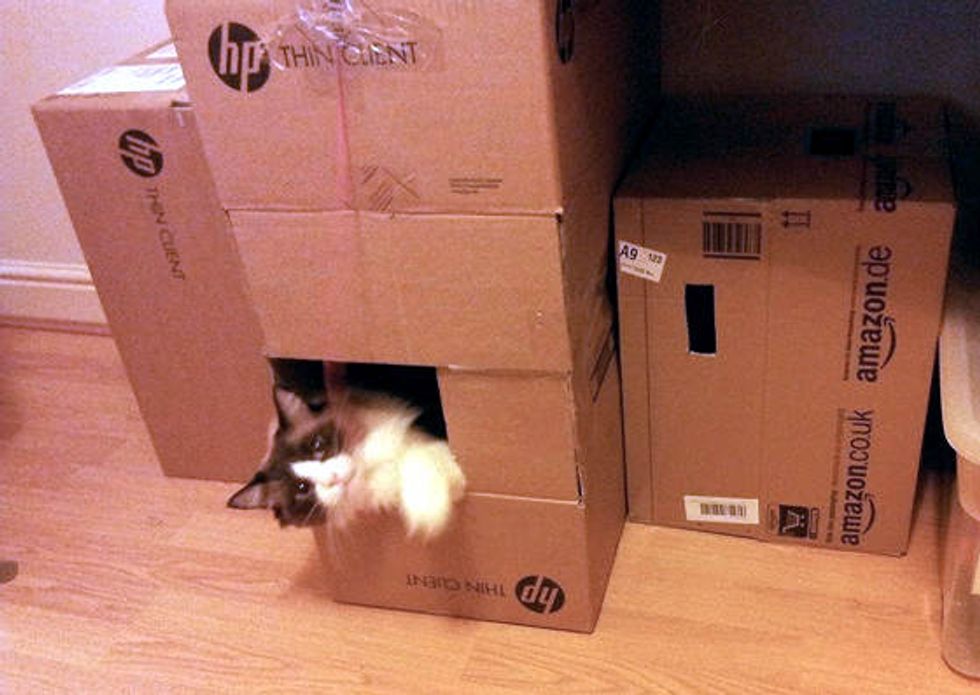 Sleeping like a fluffy angel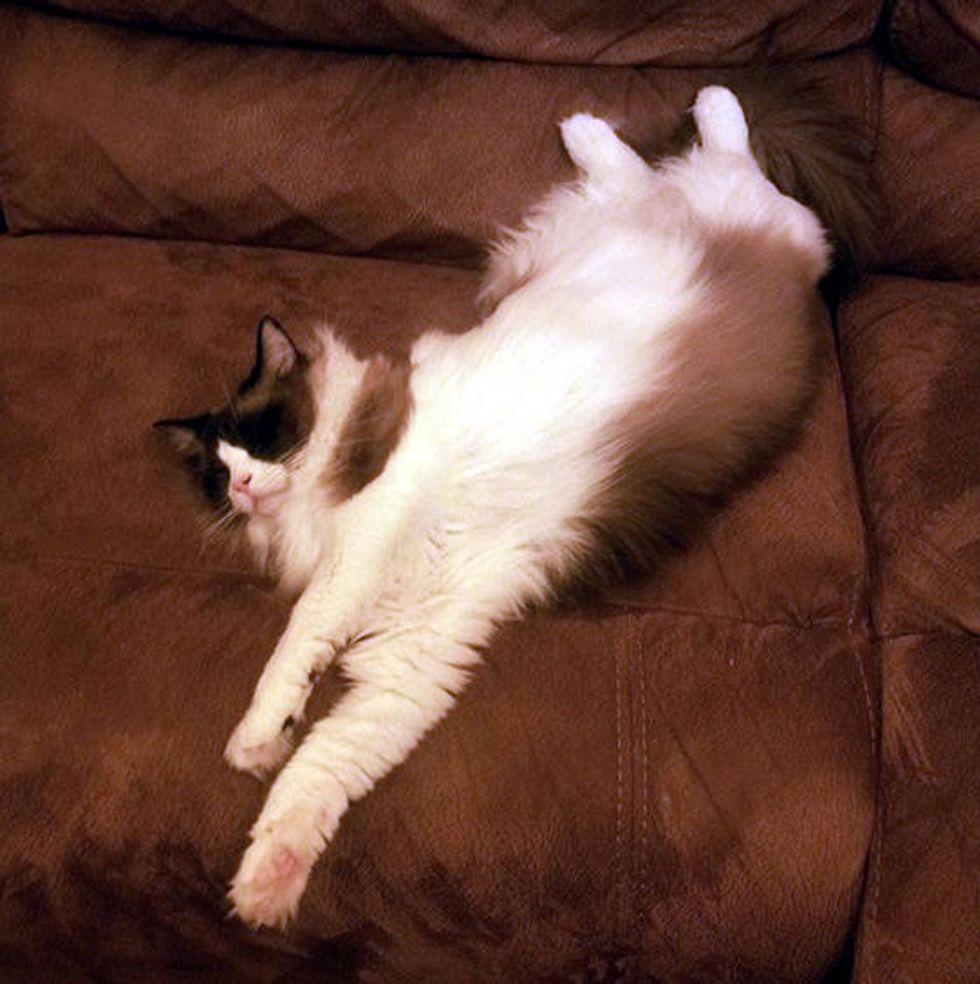 He loves cuddling with his human, his best friend.