Little Bella, the white polydactyl kitten who was abandoned by her momcat when she was less than a day old. "After three vet visits, countless sleepless nights, and several bouts with digestive upset, Bella finally got over the hump and grew to be our little princess," said Bella's human mom.
Bella getting fed every 2 hours round the clock for the first 7 weeks of her life....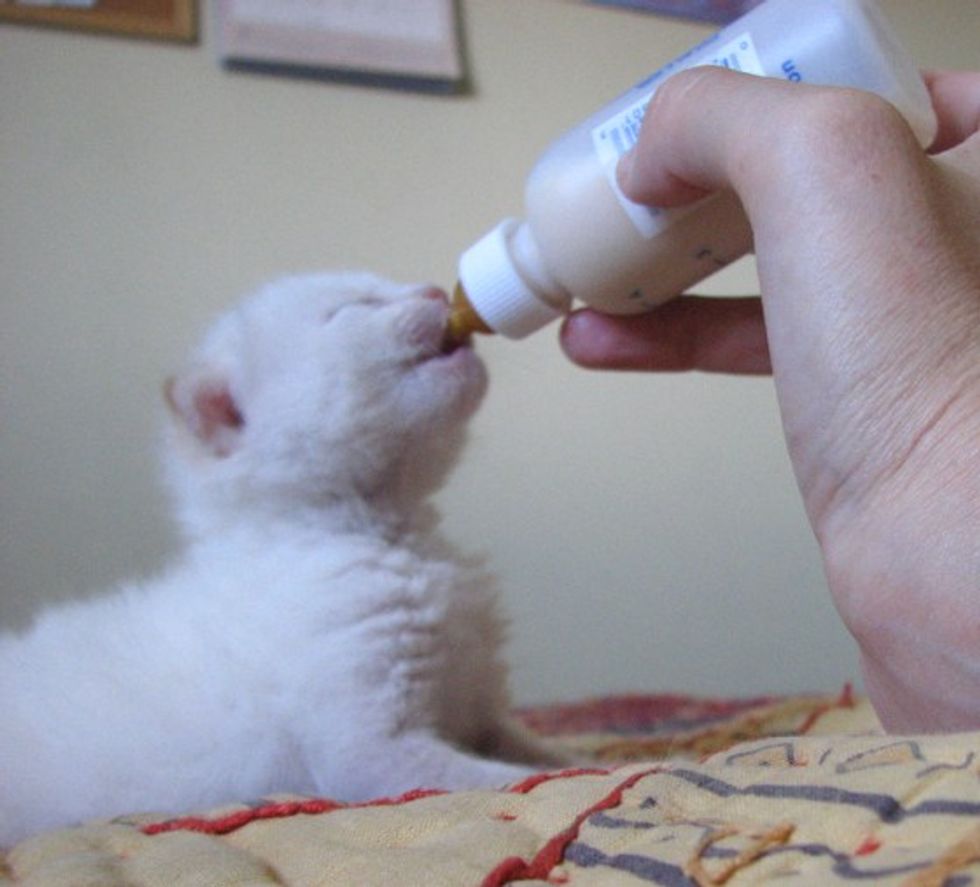 Bella sleeping in her box, all cozied up with her cozy heating pad.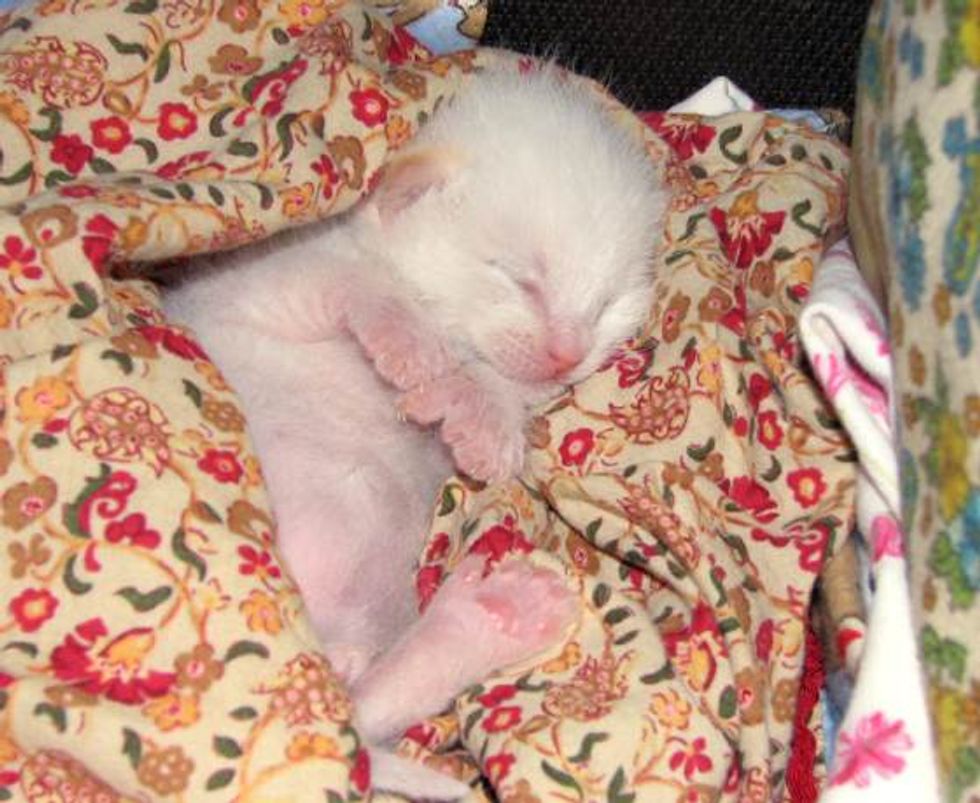 Bella and her friend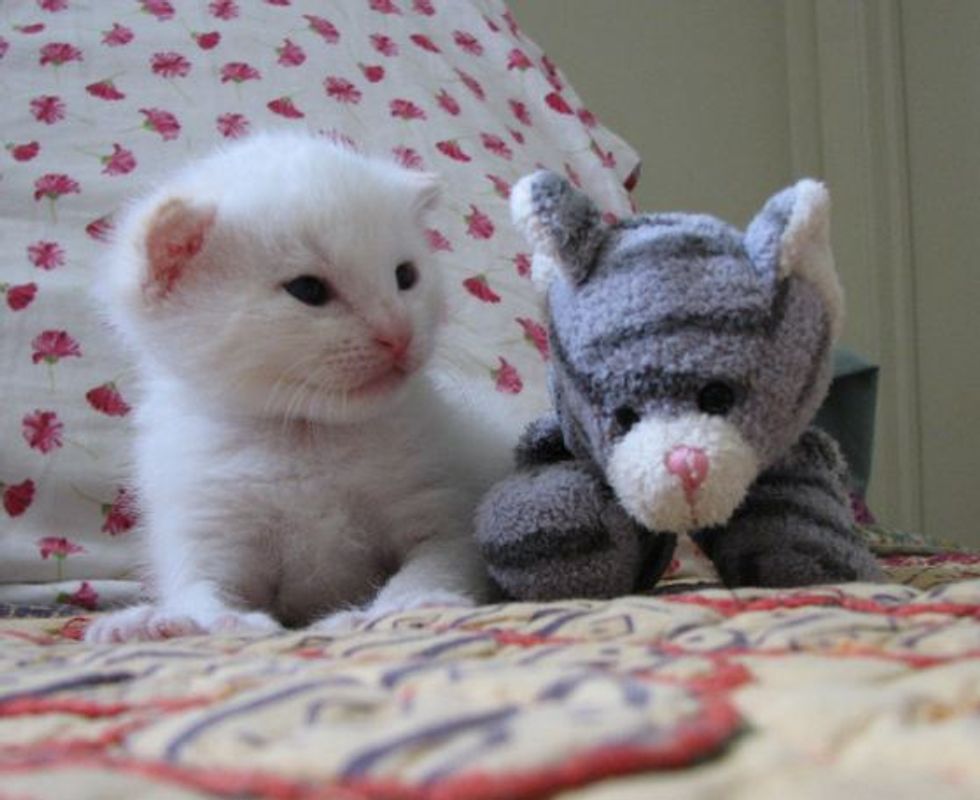 Bella was introduced to Mimsy, a rescue stray. They instantly bonded...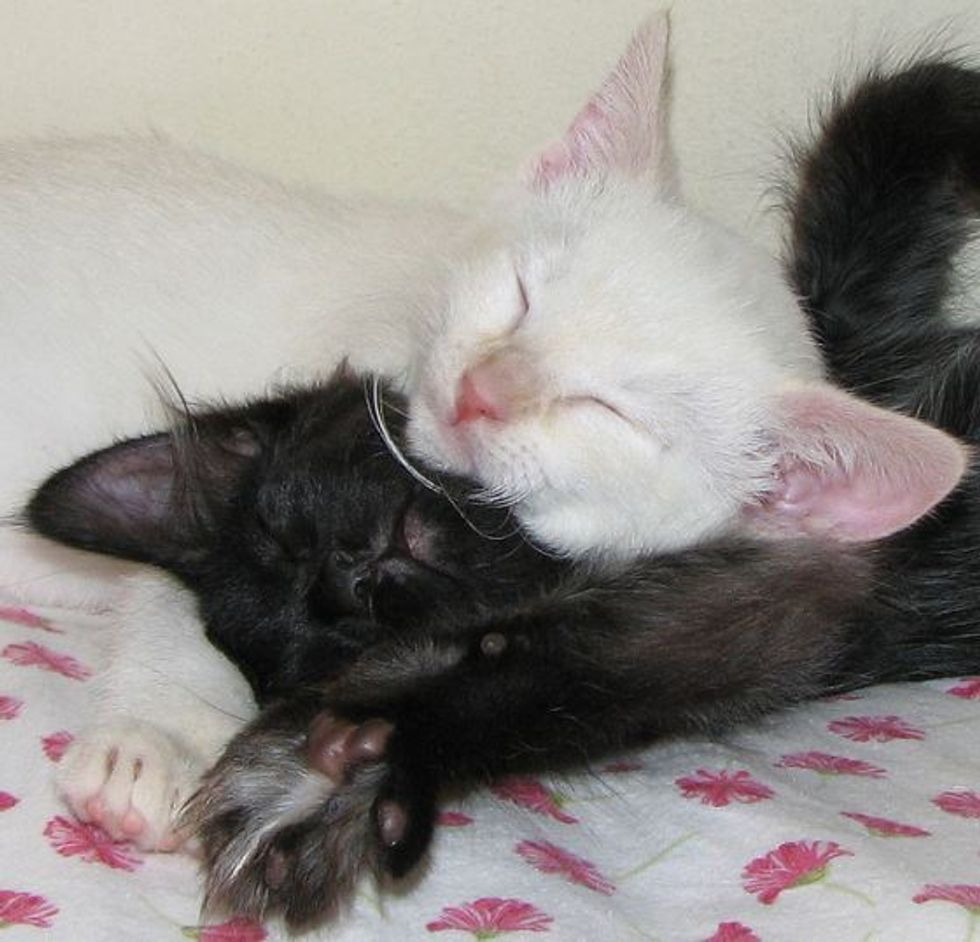 Bella and Mimsy all grown up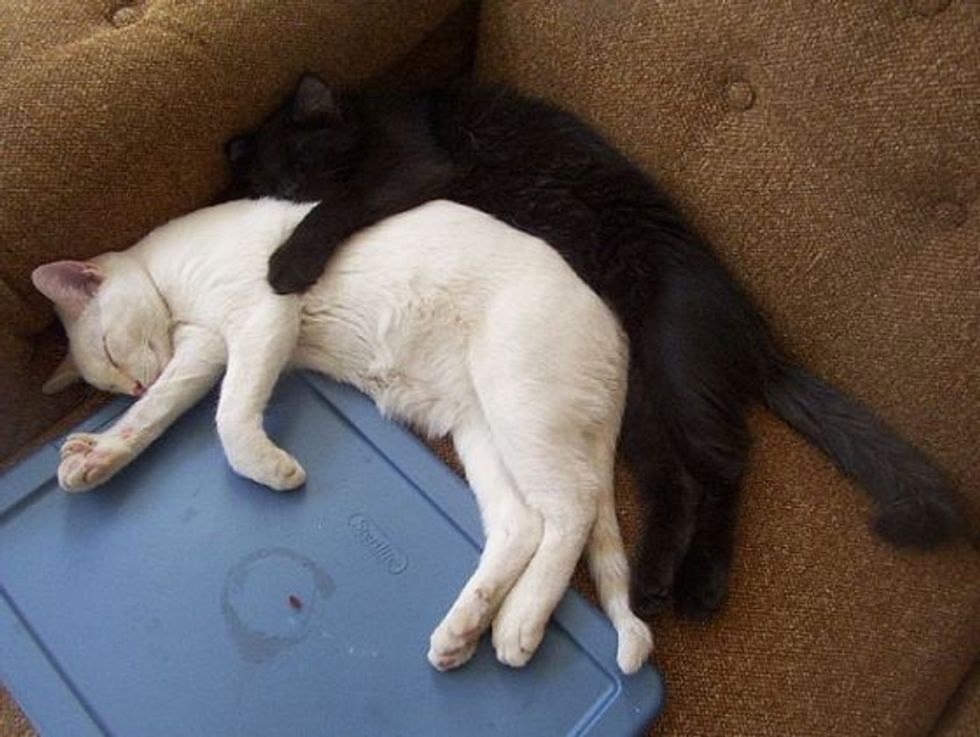 Photos by ©art_school_grrrl.