He was born blind and deaf, but this remarkable kitten doesn't think he's any different.
Meet Casper the purr machine!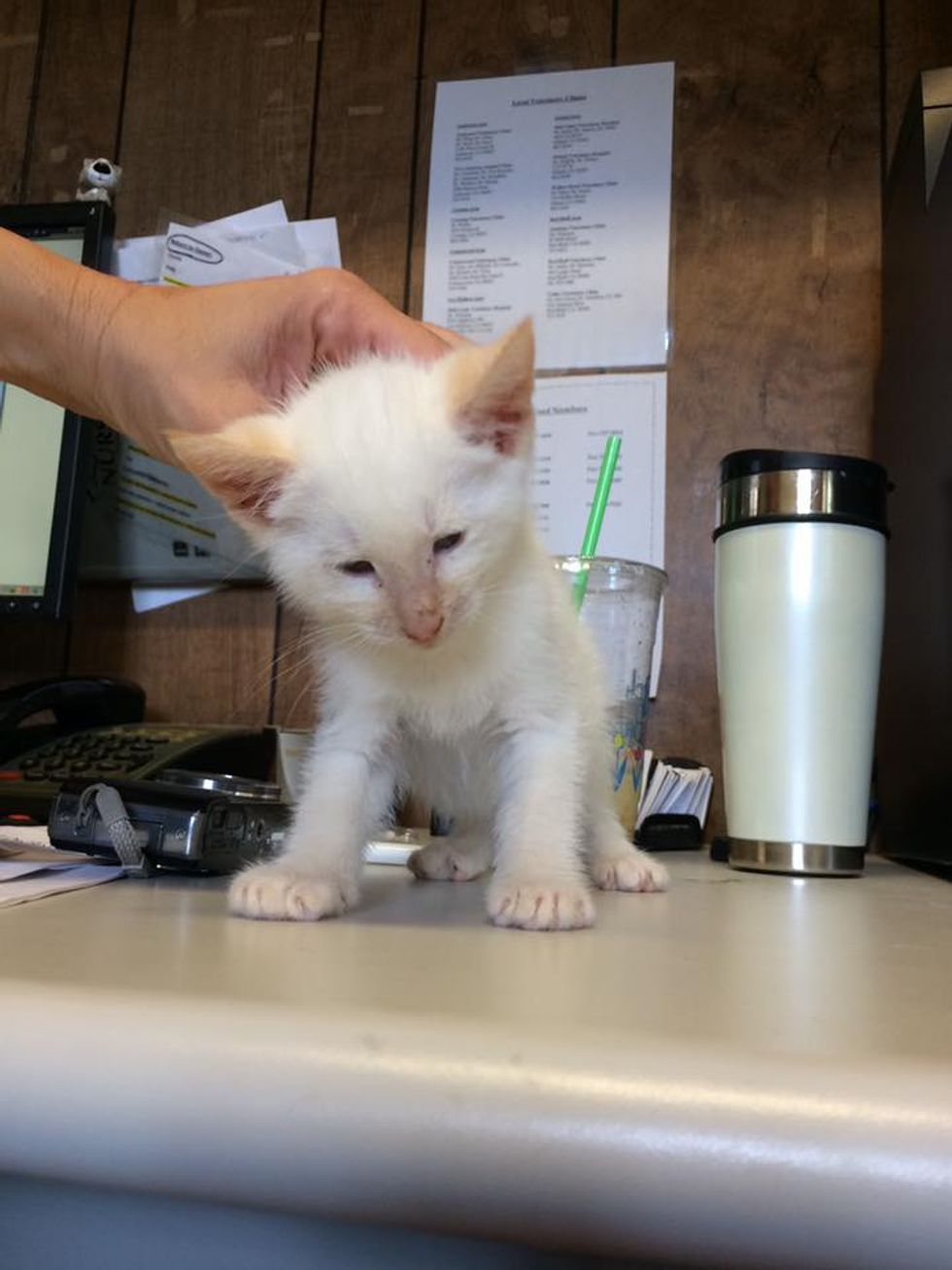 Courtesy: Saving Grace Rescue
As soon as Casper arrived in Saving Grace Rescue (SGR), a rescue group in San Francisco, California, he switched his purr motor into high gear, and couldn't get enough of back scratches.
Casper was a scraggly little kitten when he came to the rescue. They discovered that he is blind and deaf most likely due to genetics.
"He purrs a lot. You touch him, and it's as if he is an automatic purr machine. He loves to cuddle and is not afraid of anything," Foster Mom Joyce told Love Meow.
Casper loved his first weight-in so much that he started purring aloud and kneading the soft blanket, going into a trance.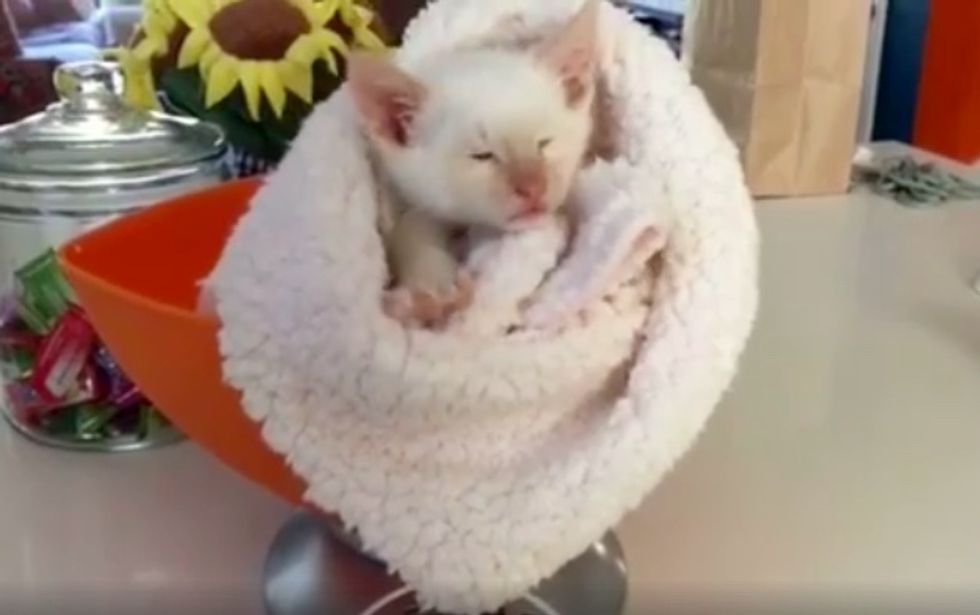 Courtesy: Kanga Roo
They set up a nursery pen for Casper on his first day at his foster home to help him acclimate. Casper kept purring and talking to his foster family as if he was telling them his life story.

He can't hear, but he makes up for it with his chattiness.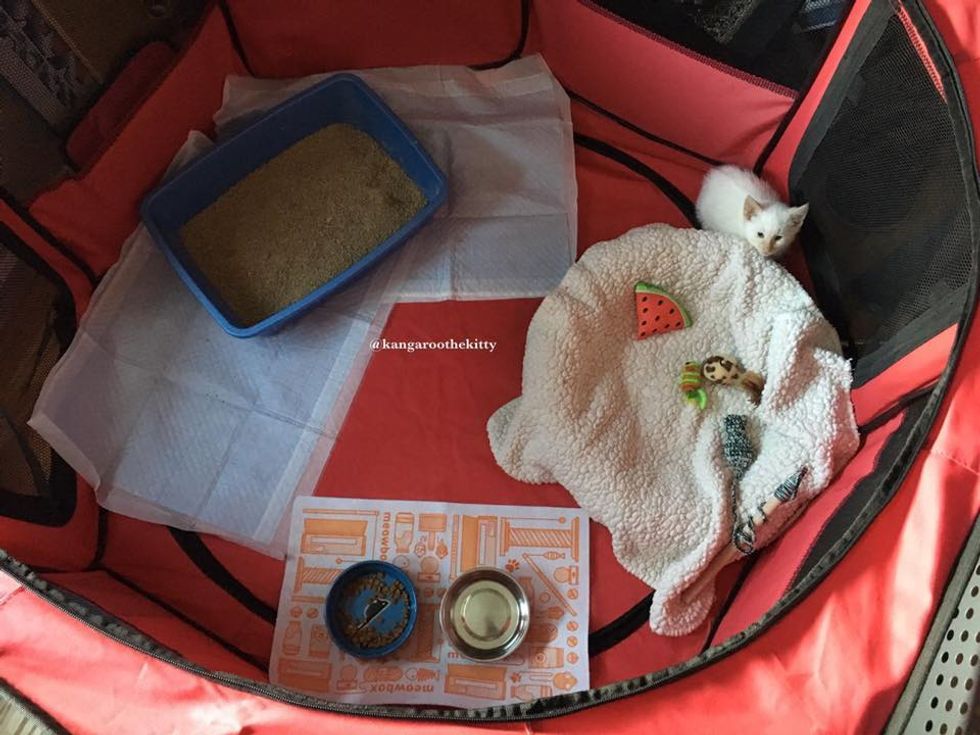 Courtesy: Kanga Roo
They introduced him to the resident cats. The little fur buddy fit right in and soon claimed his reign.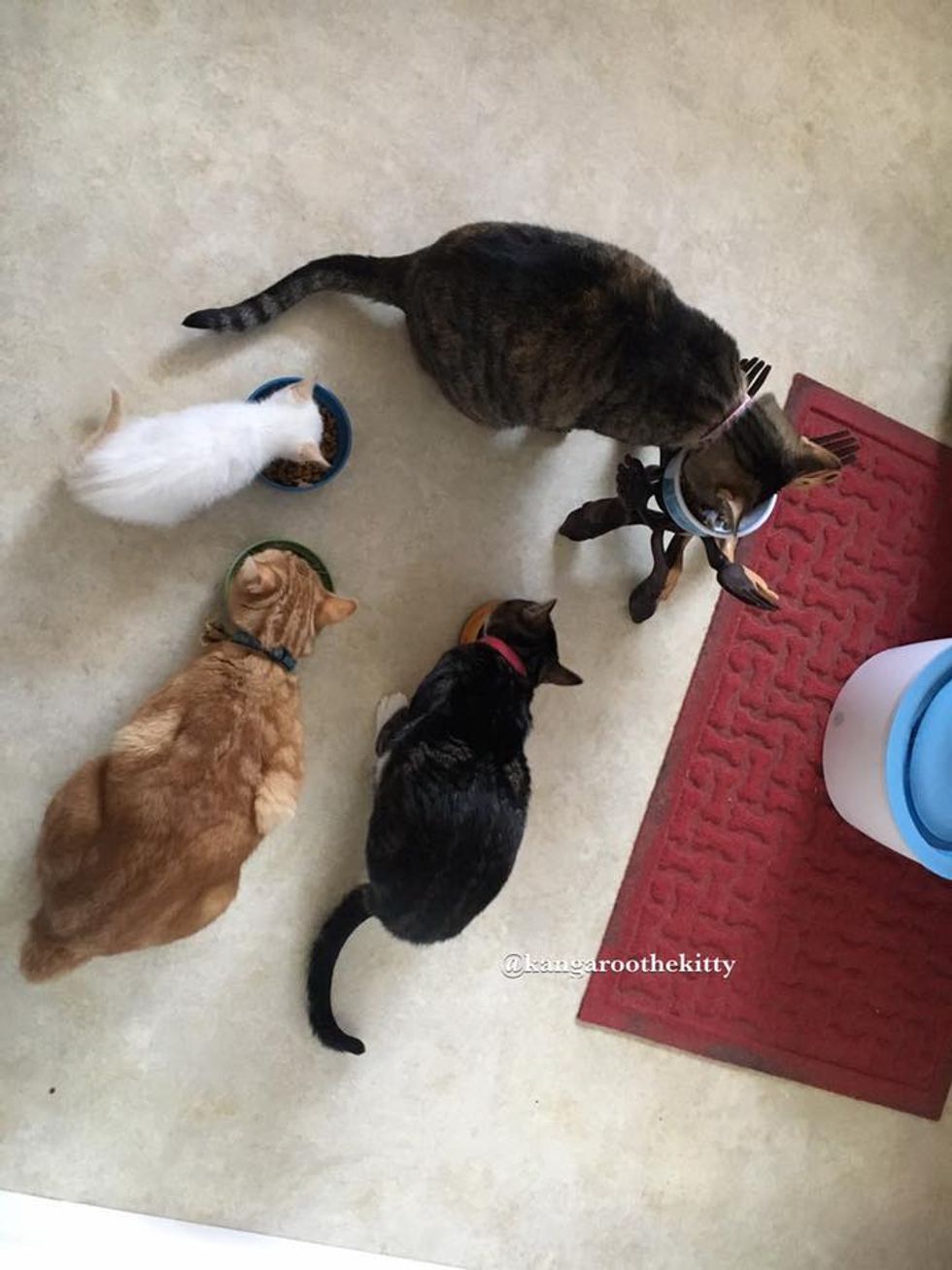 Courtesy: Kanga Roo
Casper has a special ability to sense things.
The little guy has no trouble telling the big kitties who the boss is in the house. "He may be a wee baby but you'd think he can take down the entire army with his growl!"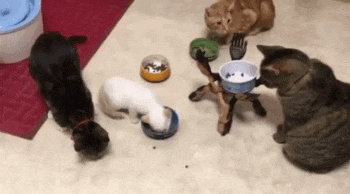 Courtesy: Kanga Roo
The little wonder kitty doesn't cease to amaze his foster family.
Despite being blind and deaf, he can navigate slowly around the house. "I don't think he can hear at all. He doesn't react even if we have commotion in the house," Joyce told Love Meow.
"However, if you walk in a room, then he will wake up."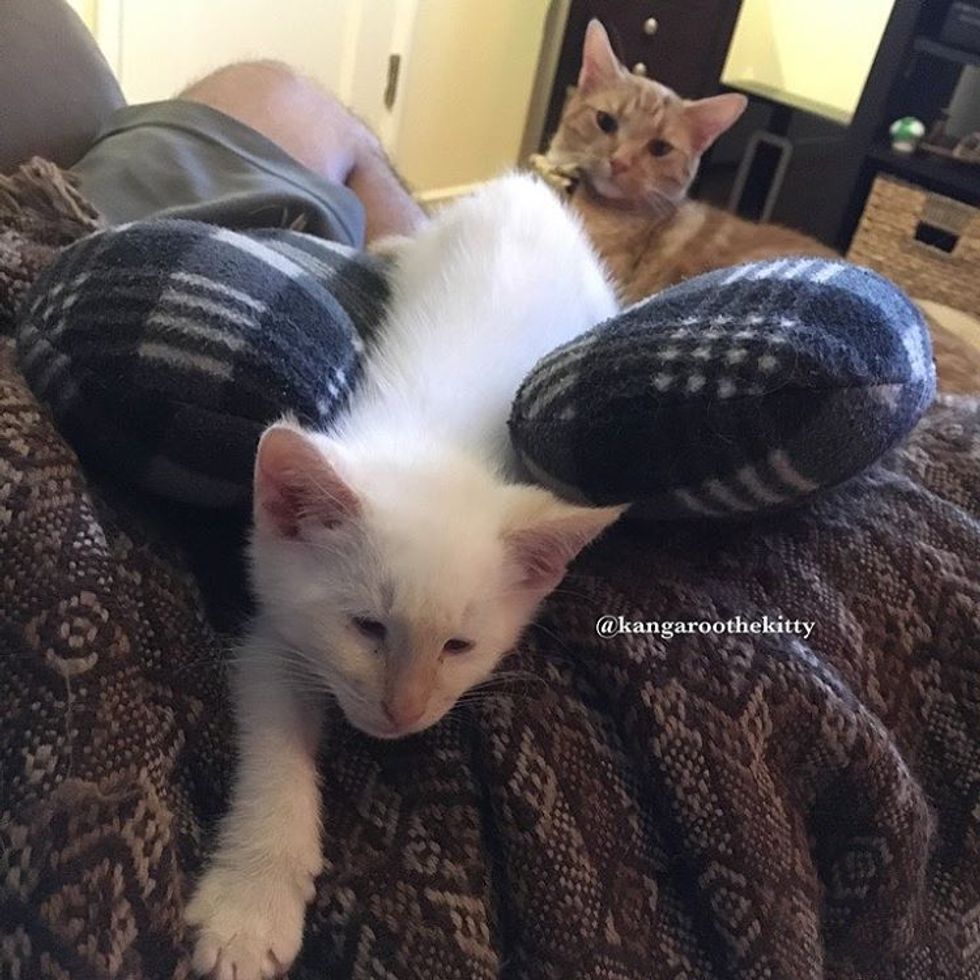 Courtesy: Kanga Roo
"He gets around great at our house, goes up and down the stairs like a regular kitty, and I have not seen him running into things much."
The little bundle of joy is just as playful, curious, and happy as any other kitten. Casper doesn't know what it is like to be able to see and hear, but he knows he's perfect just the way he is.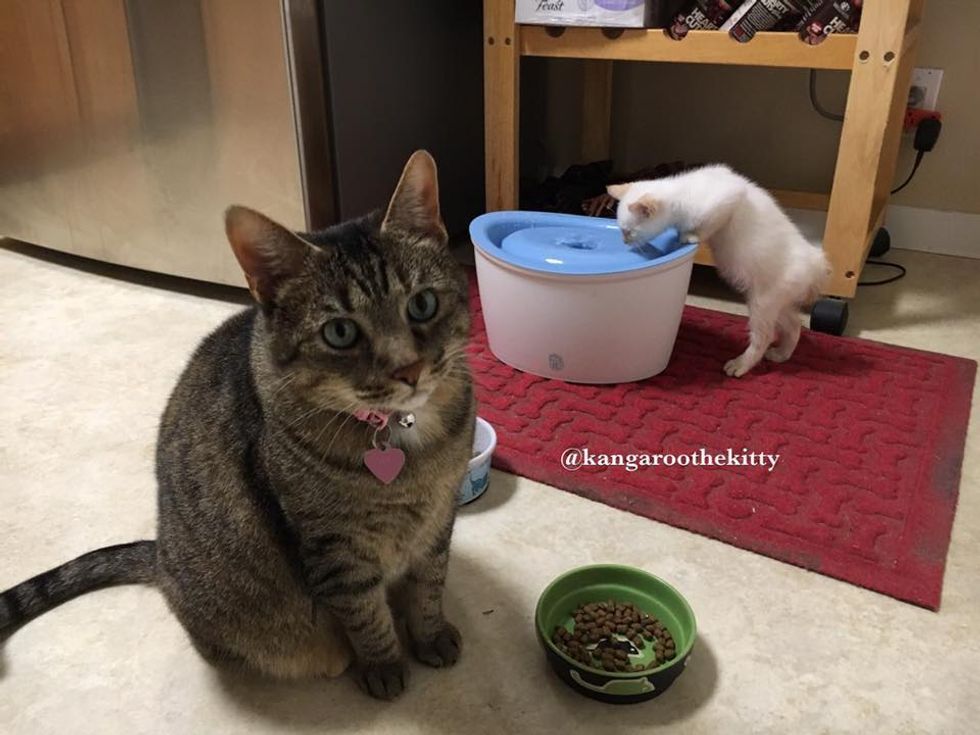 Courtesy: Kanga Roo
Casper kneading away during his first weight-in.
"Baby Casper and I had a stair training session... he's a pro. Being sight and hearing impaired does not limit him, that's for sure!"
"Some people have to buy a white noise sound machine to sleep. All I had to do was foster a kitten and voila! I had my own white noise maker!"
Share this story with your friends. If you would like to support their rescue efforts, click here to see how you can help. Follow Casper the kitty on Facebook and Instagram.
Related story: Blind Cat Has the Look Like She Can See Beyond Limits