Wildfires are sweeping through Southern California, leaving devastation through Los Angeles and San Diego areas.
On Friday, December 8, Sheriff's deputies of San Diego Department found a box of kittens in desperate need of help.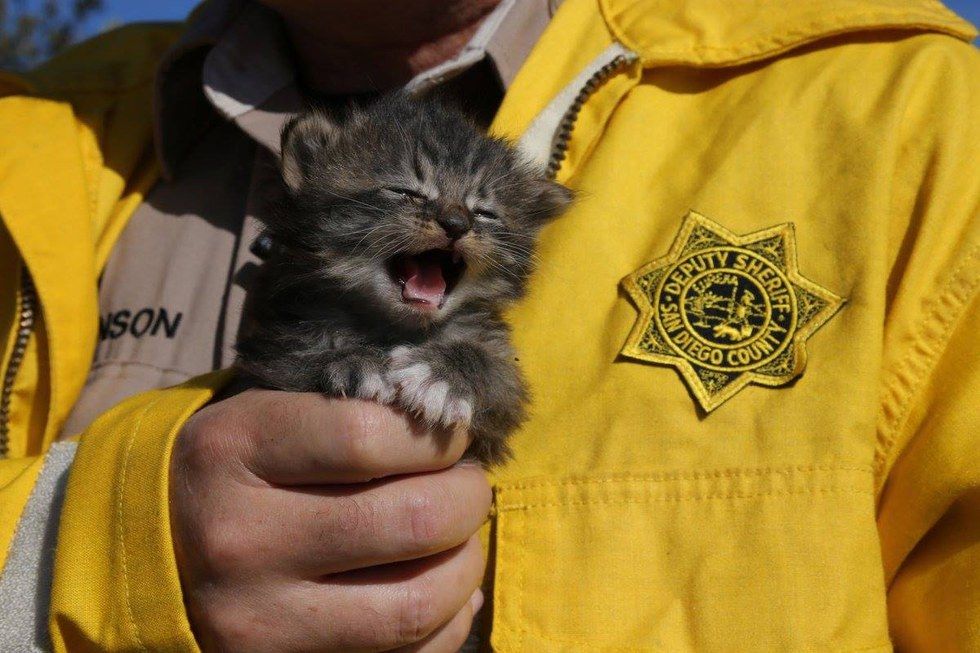 County of San Diego Department of Animal Services
According San Diego Sheriff, the kittens were saved from the rubble. "Deputies patrolling burned areas of Bonsall found a box of kittens and turned them over to County Animal Services for some TLC."

After a long ordeal, the kittens are now doing much better.
"We moved the kittens to our Gaines Street shelter and transferred them to a foster parent," the County Animal Services said.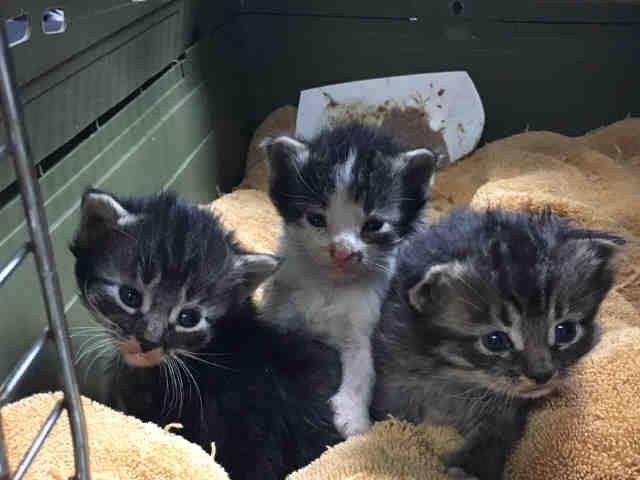 County of San Diego Department of Animal Services
Two days ago, SD animal service rescuers found two dogs in the Monserate community and successfully reunited them with their owners.
These three kittens will stay with their foster parent until they are big enough for adoption.
As wildfires sweep through the Los Angeles area, a cat was rescued by a policeman.
"For some it might just be a cat. But to others it's a friend, a loved one, a companion," LAPD tweeted.
Other animals are also being pulled out of the affected areas.
This 1,000 pound pig was taken to safety and is now doing well.
A man stopped to save a wild rabbit from the massive fire along Highway 1 as it spreads toward Santa Barbara County.
Share this story.

Related story: Woman's Home Completely Destroyed in Wildfire But She Finds Her Cat—"It was really surreal!"