A feral tomcat who was evacuated from wildfires, surprised his rescuers when he decided to become a surrogate dad to several kittens.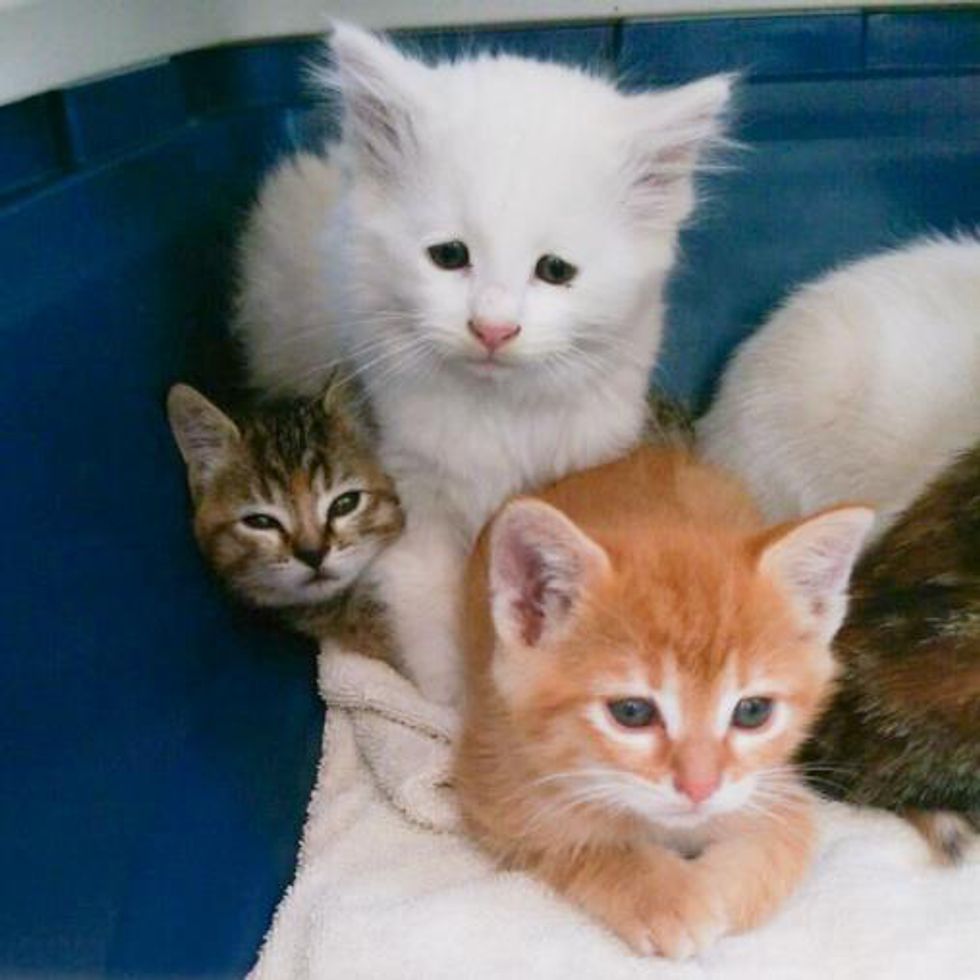 TinyKittens
On August 1, 18 feral cats and kittens were trapped and evacuated from the British Columbia wildfires. They came to TinyKittens, an animal rescue organization in Langley, British Columbia.

An amazing woman named Dee went into the evacuation areas and trapped all of these kitties and brought them to safety.
They placed them in foster care and soon noticed that one of the tomcats displayed strong parental instinct to some of the kittens. Not only did he start grooming them, but he also let them "nurse".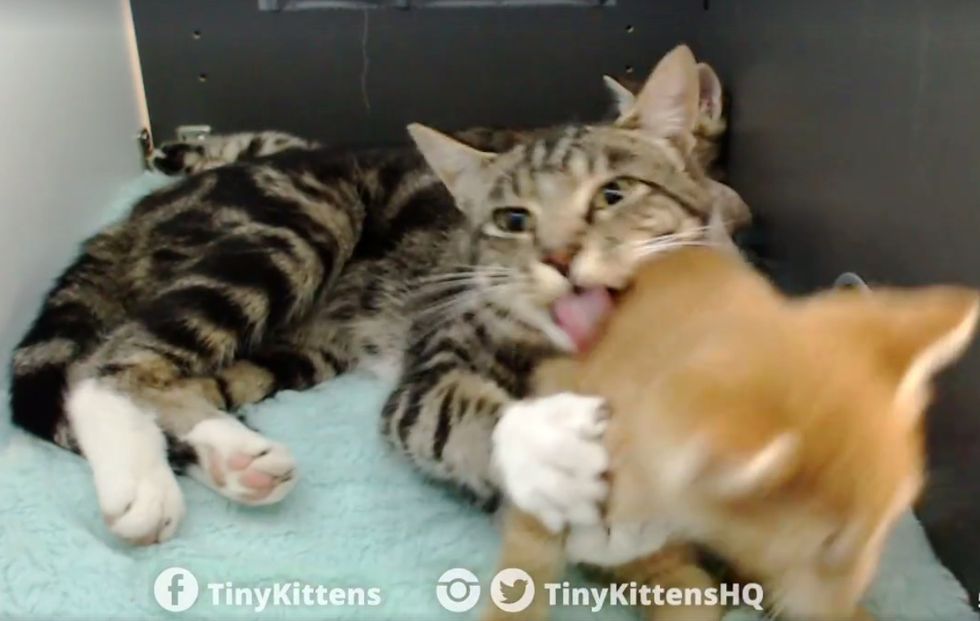 TinyKittens
"Elliott is one of the feral tomcats evacuated from the B.C. wildfires. We've never seen anything quite like this, and it really makes us wonder if this is how Grandpa Mason (another feral tomcat) and his kittens got his start many years ago," TinyKittens said.
It's unusual for tomcats to show such affection and nurturing disposition to kittens.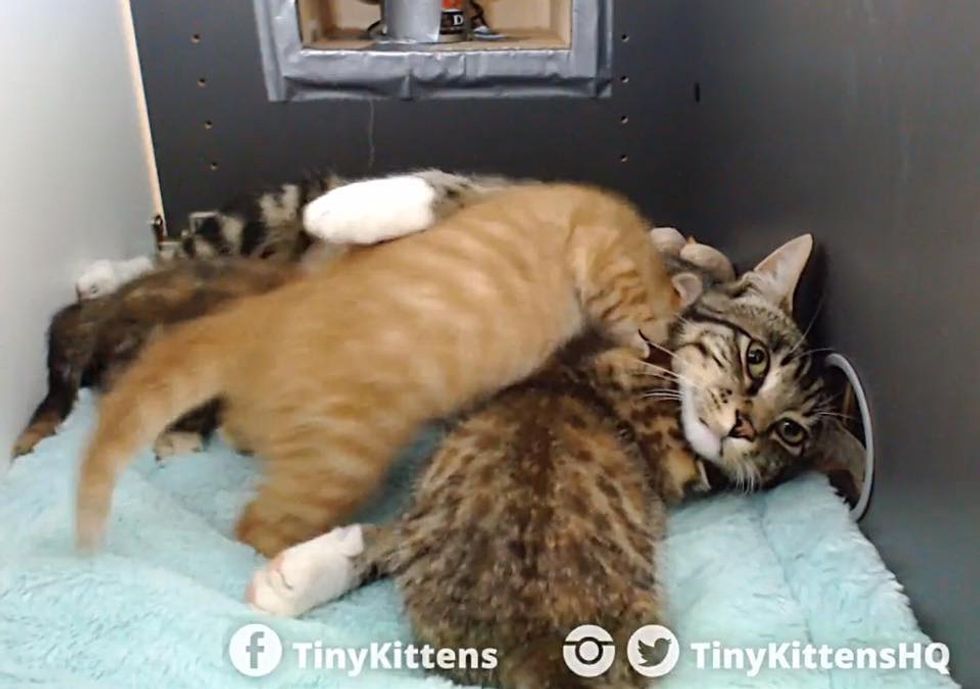 TinyKittens
"It is biologically programmed into them to further their own genetic line, so replacing other toms' kittens with their own is one way for them to fulfill their biological mandate. That's why we're so surprised about Elliott and Mason."
Elliott is so gentle with the kittens. He makes sure that they are always clean and tolerates their every antic.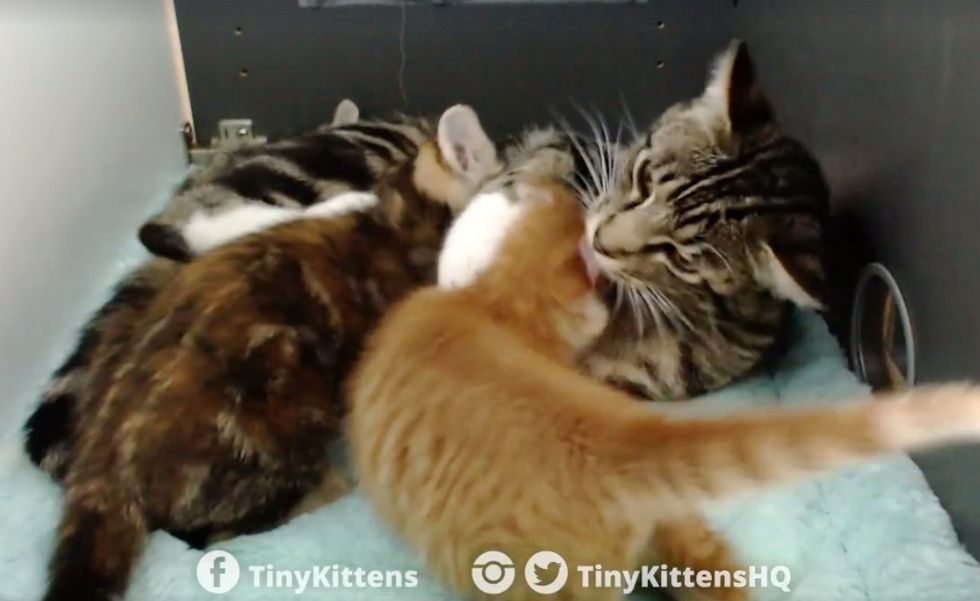 TinyKittens
The rescue's plan is to provide medical care, spay/neuter, socialize and adopt these cats into loving homes.
"If any of the adults are not receptive to socialization, we will place them in exceptional barn homes and follow a strict rehoming protocol to ensure they are settled and happy in their new homes."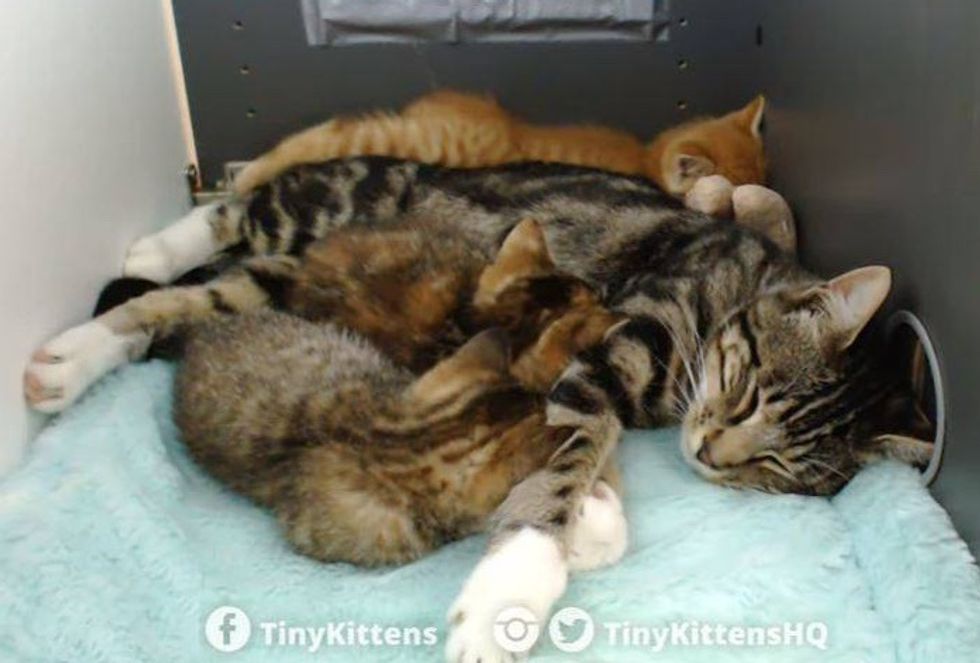 TinyKittens
The feral kittens missed their mom, so Elliott took them in as his own.
Watch this adorable video:
Share this story with your friends. If you would like to support their rescue efforts, click here to see how you can help. Watch them live on YouTube. Follow TinyKittens on Facebook and Instagram.
Related story: Male Cat With Special Needs Nurtures Litter of Orphaned Kittens