A cat named Clancy was saved after spending most of his life living in the outdoors. The ginger kitty came with a few battle scars and was tested positive for FIV (Feline immunodeficiency virus).
Despite it all, Clancy loves attention, enjoys talking with people and has the sweetest little meow.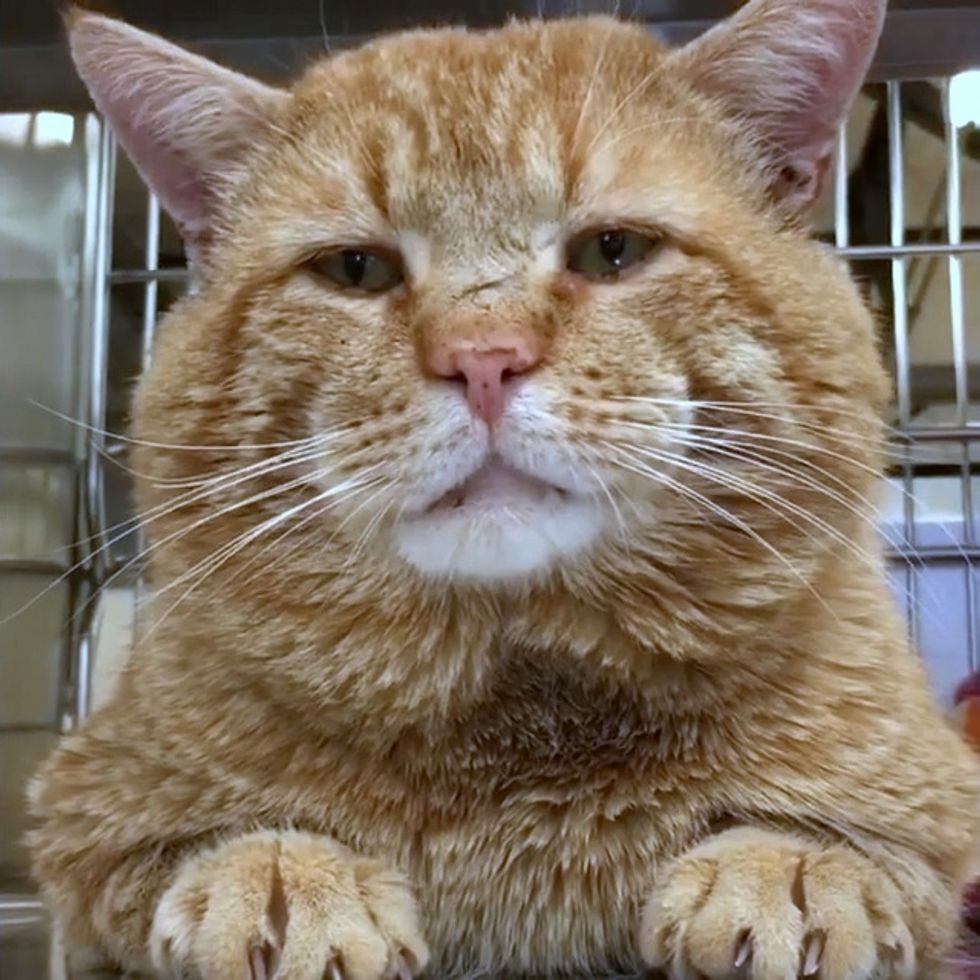 Cat Adoption Team
Clancy had been hanging around a Good Samaritan's home before he was brought into a small local rescue group in Eastern Oregon. Due to limited resources, they were only able to give Clancy a short-term solution.

They reached out to Cat Adoption Team (CAT), a rescue in Sherwood, Oregon, and told that about this sweet, head-butt loving cat. "We were able to get him into our care. How could we resist this offer," Heather Svoboda of Communications & Development Manager of CAT told Love Meow.
"His big cheeks and cute squeaky meow were very unique, but he also has a big heart, super sweet disposition, and tons of charm and personality."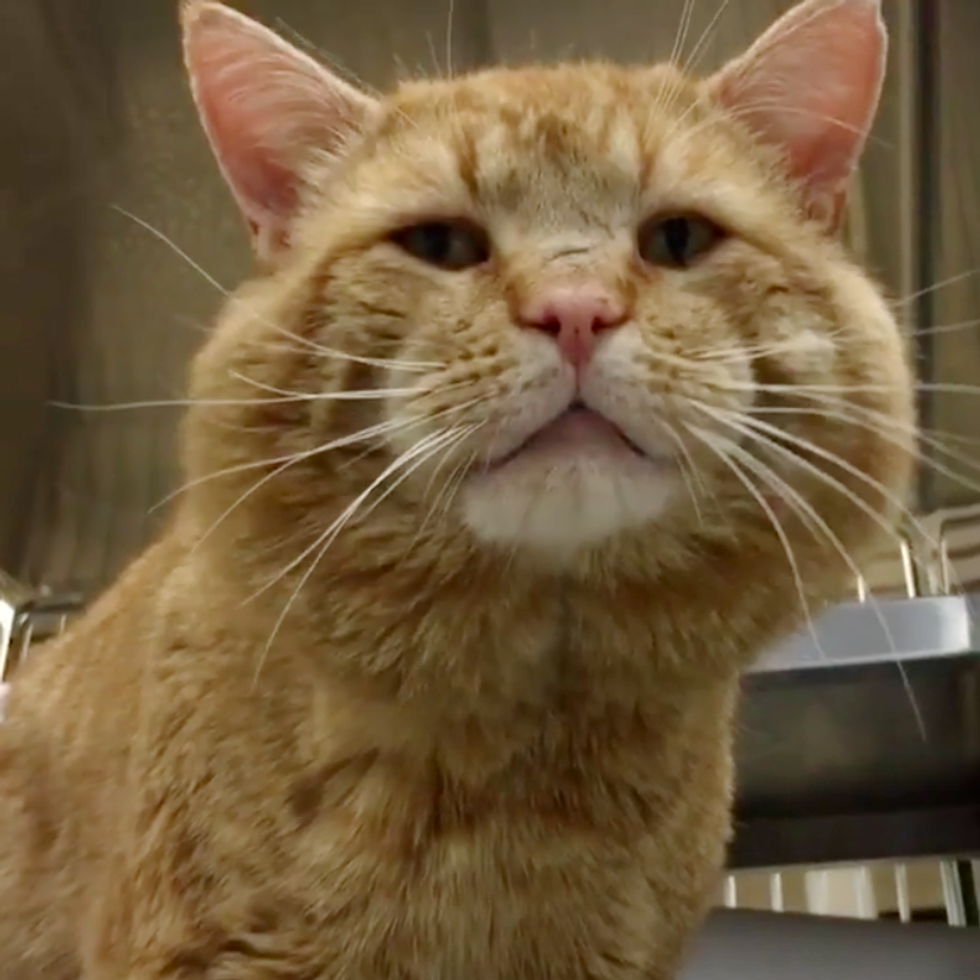 Cat Adoption Team
The ginger boy was estimated to be about 6 - 7 years old. CAT's veterinary team scheduled Clancy to be neutered, gave him dental surgery for cleaning and extractions that he desperately needed, and treated his bladder infection.
The sweet ginger cat felt so much better afterwards that he chirped and squeaked when he saw his caregivers. (Scroll down for video)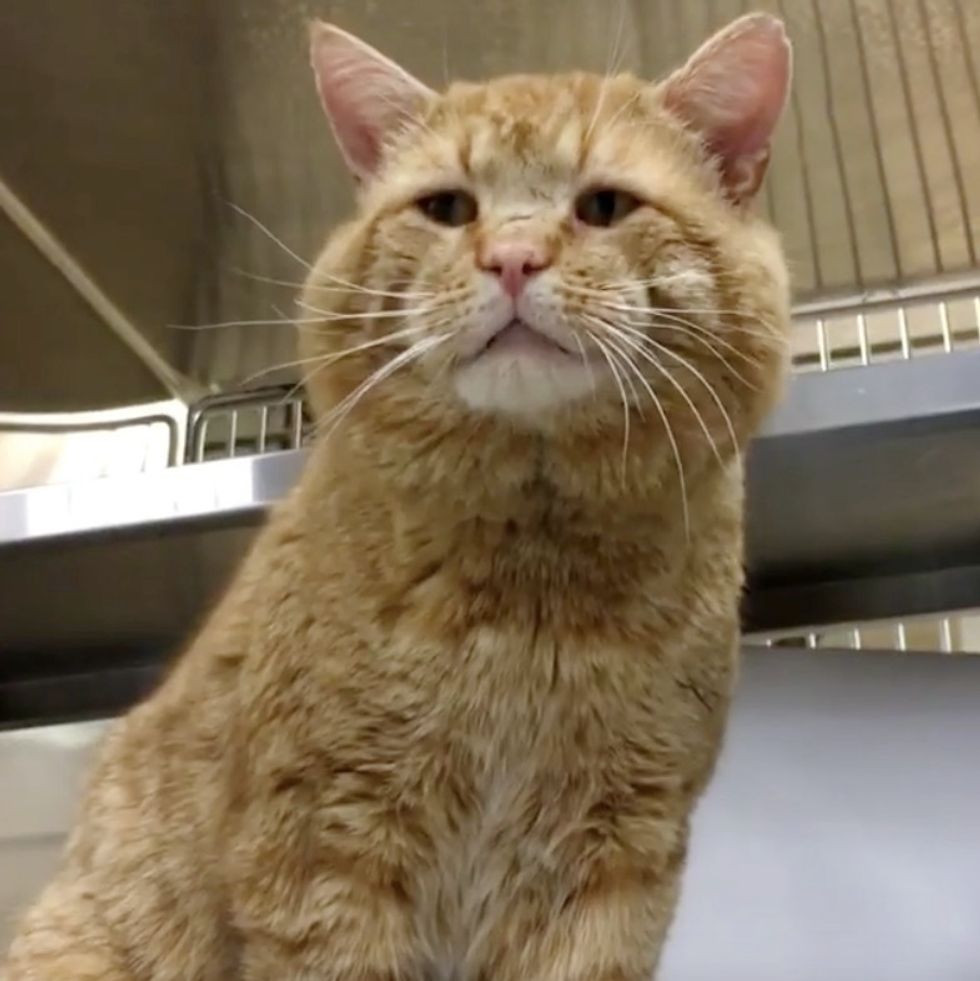 Cat Adoption Team
Staff at CAT posted a video of Clancy having a conversation with his human friend, and soon it was shared by thousands of people on Facebook. (Scroll down for video)
"So many wonderful people reached out to offer their love, support, and encouragement for him. Some folks even donated in his honor, which helps cover the cost of things like getting him neutered, providing the dental care he needed, and supporting all the homeless cats and kittens who come to our shelter for care and adoption," Heather told Love Meow.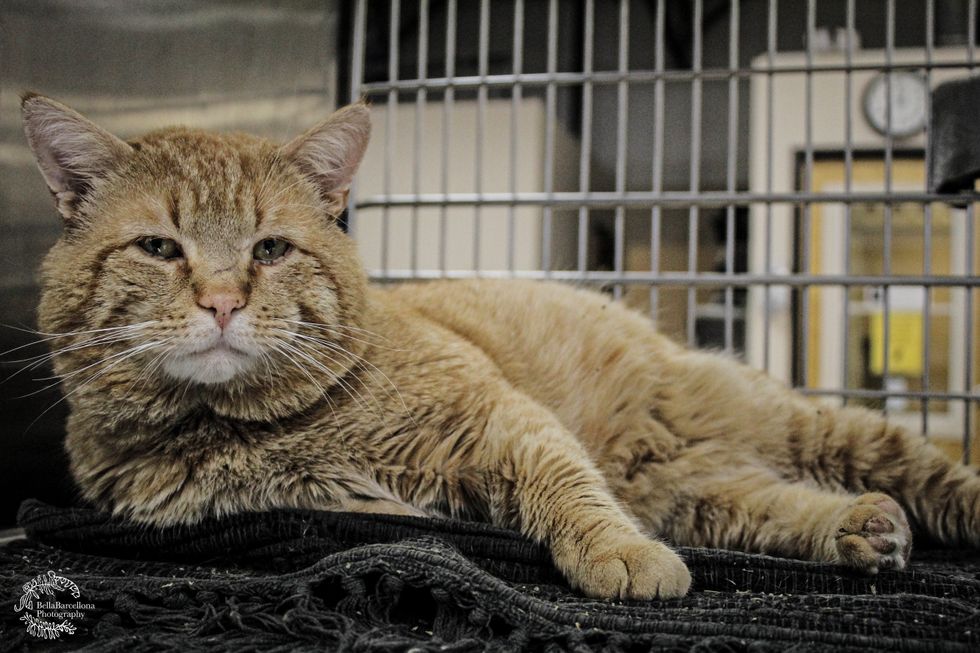 Cat Adoption Team
This week, Clancy found his purrfect match.
Sandy, an Oregon resident, was completely smitten with the ginger boy. She opened her heart to welcome him into her home.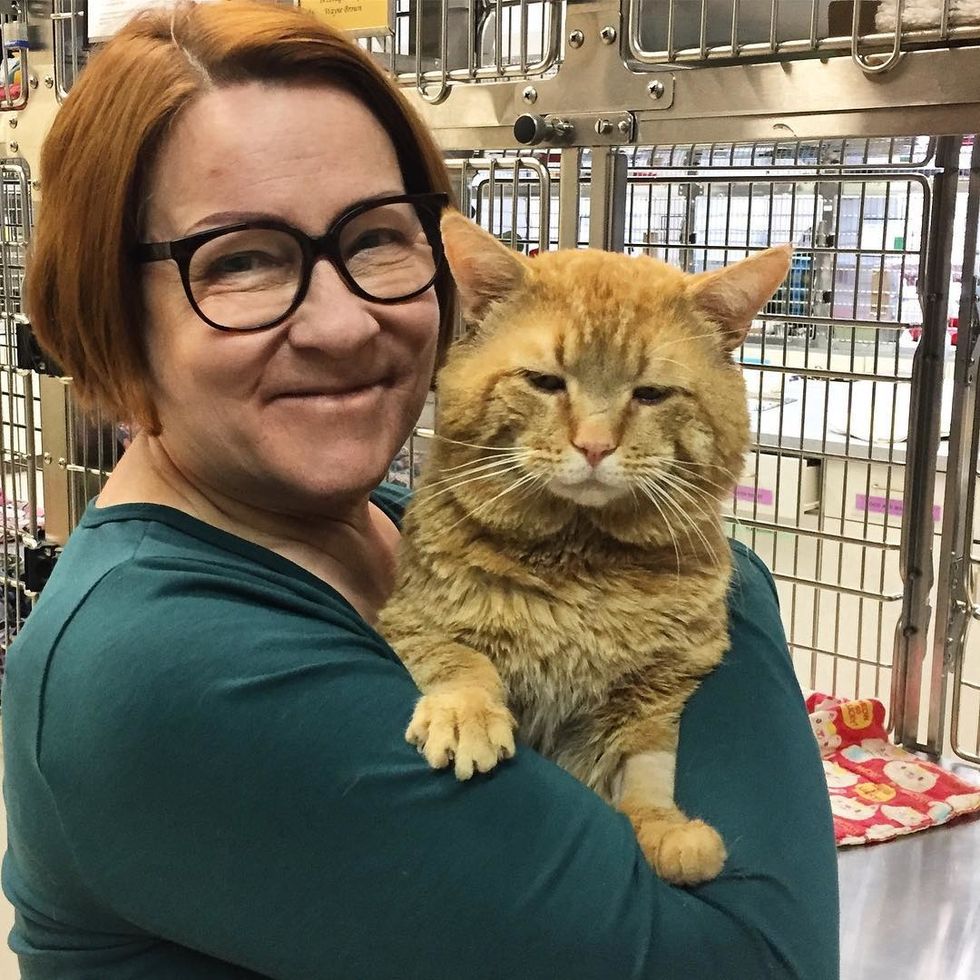 Cat Adoption Team
"CAT has been taking in and finding homes for FIV-positive cats since we opened our doors 20 years ago," Heather told Love Meow. "We do our best to help these cats in our local area and home state as much as possible."

Now Clancy has a forever human to talk to every day and is the King Cat in his house.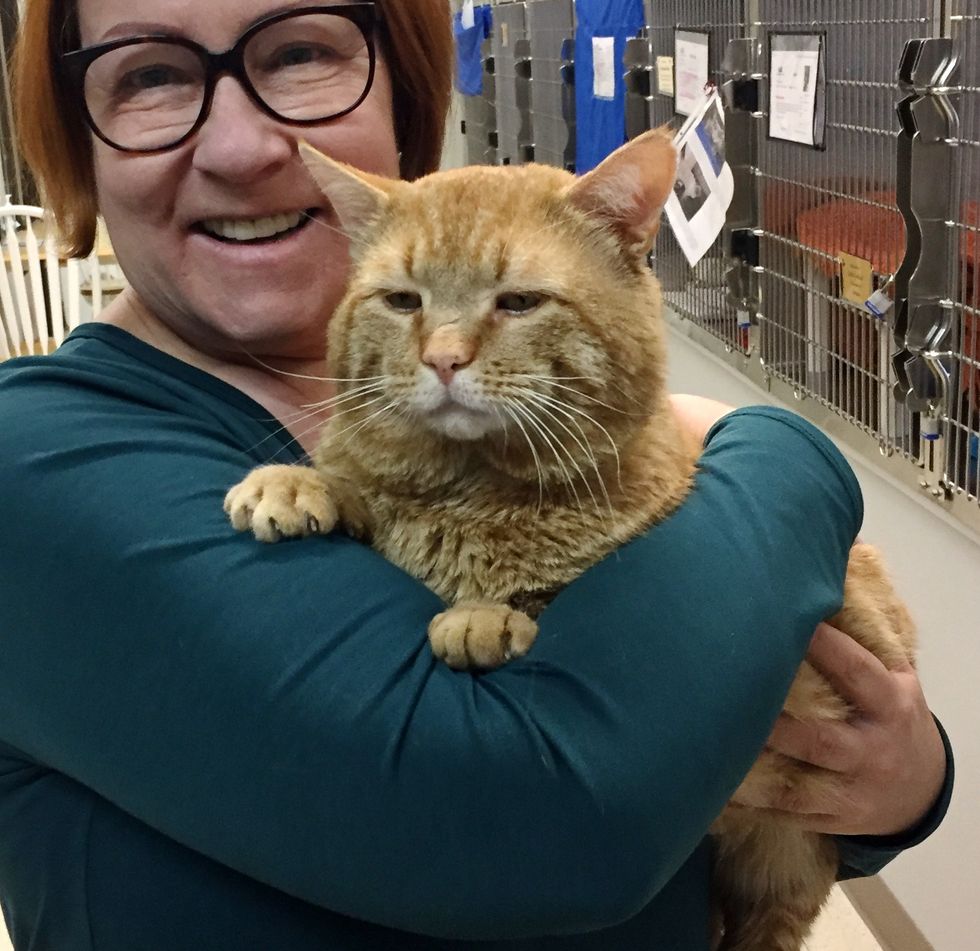 Cat Adoption Team
Follow Cat Adoption Team on Facebook and Instagram. If you would like to support their rescue efforts, click here to see how you can help.
Watch Clancy in this cute video and hear his adorable meow:
Share this story with your friends.
Related story: 10-year-old Cat Showed Up on a Porch, Hiding His Paws From Everyone Until Someone Offered Help