Butters the cat is poised and elegant. He is mostly fluff. According to his human, Butters only weighs around 7 lbs, a tiny cat with a thick soft coat and a large purrsonality.
Butters meditating in the garden... "He sat like that for several minutes," his human said.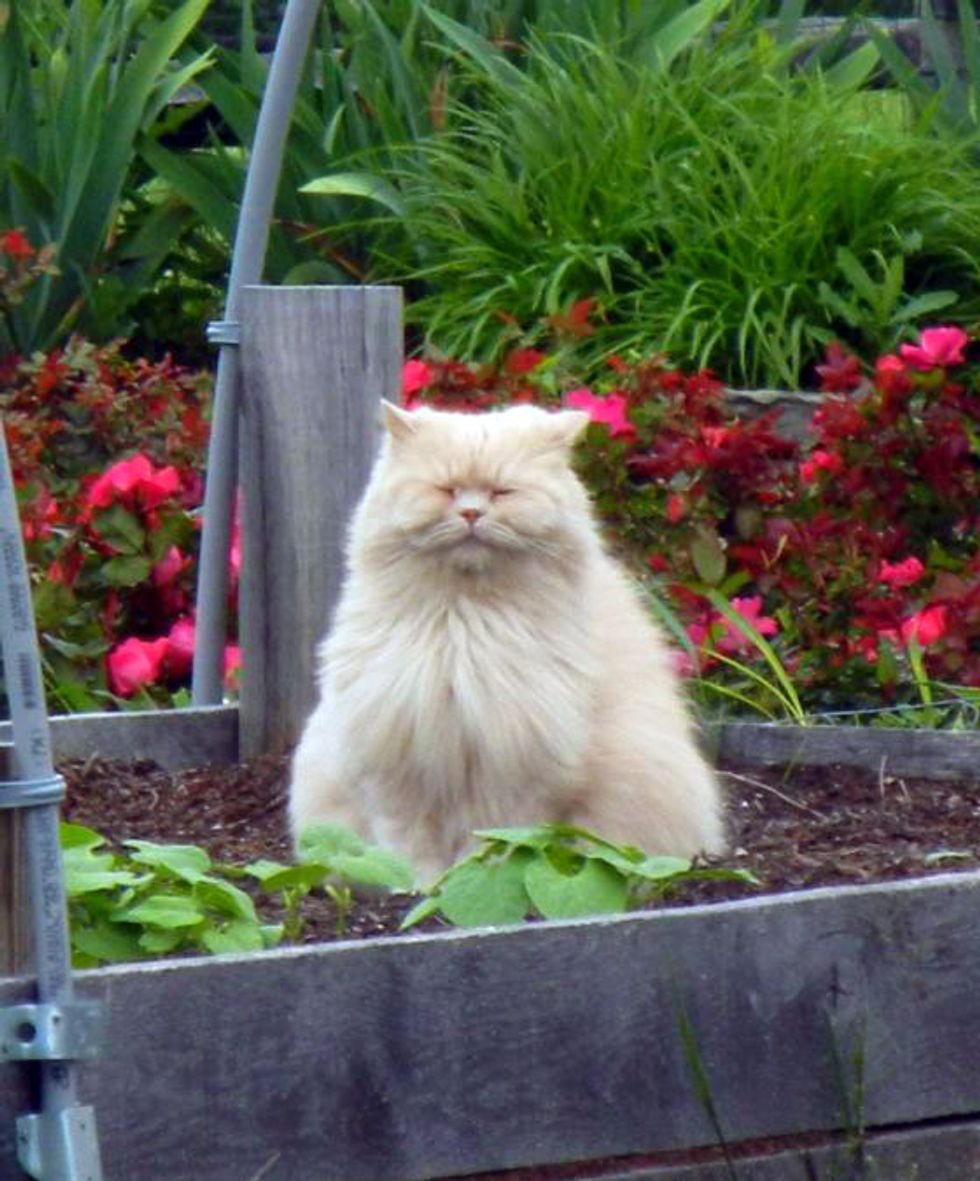 When he is not meditating, he likes to just hang out there and contemplate things...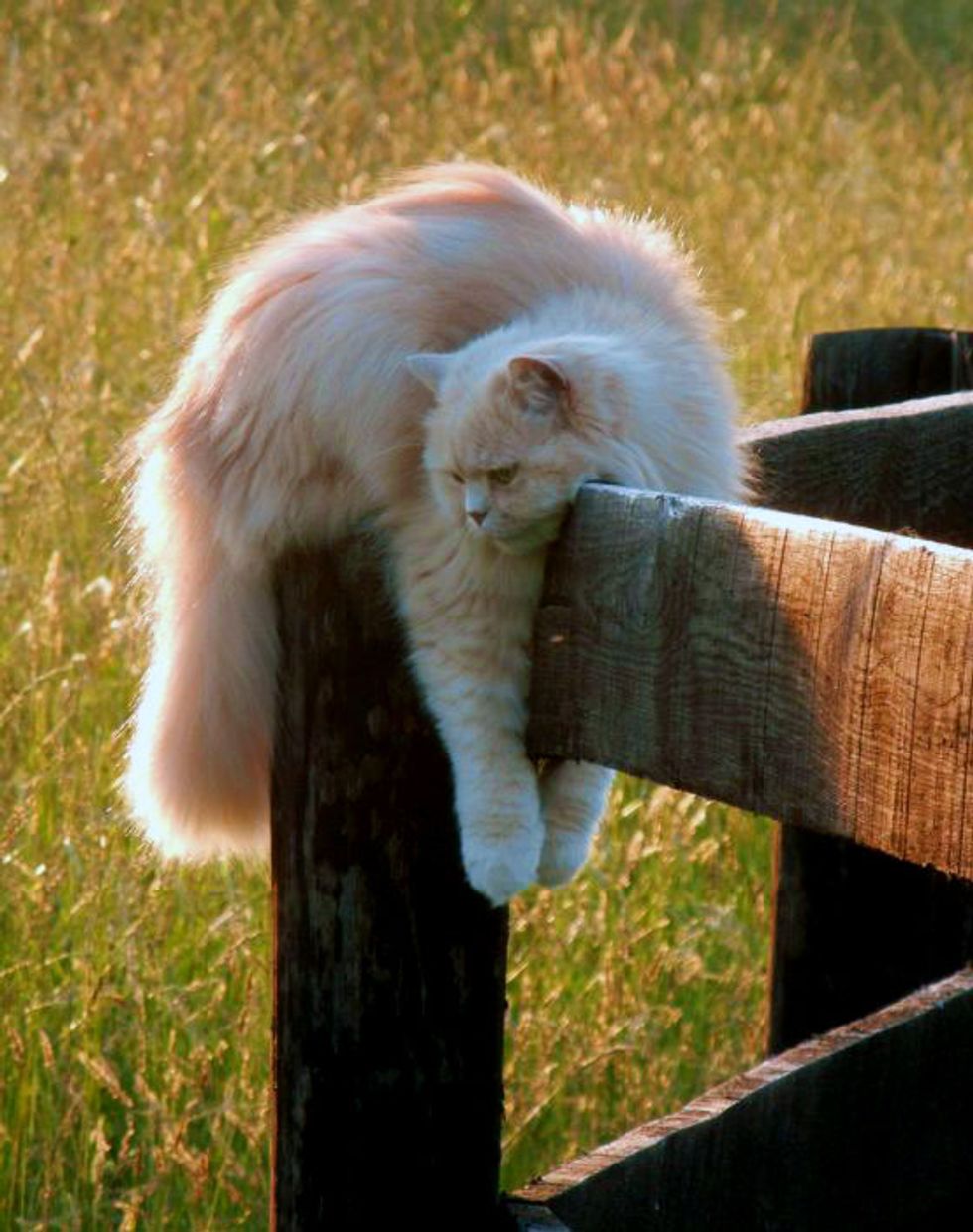 Photos by 4kitall via reddit.