A cat blossomed alongside her kittens after a family opened their door to them and helped them thrive.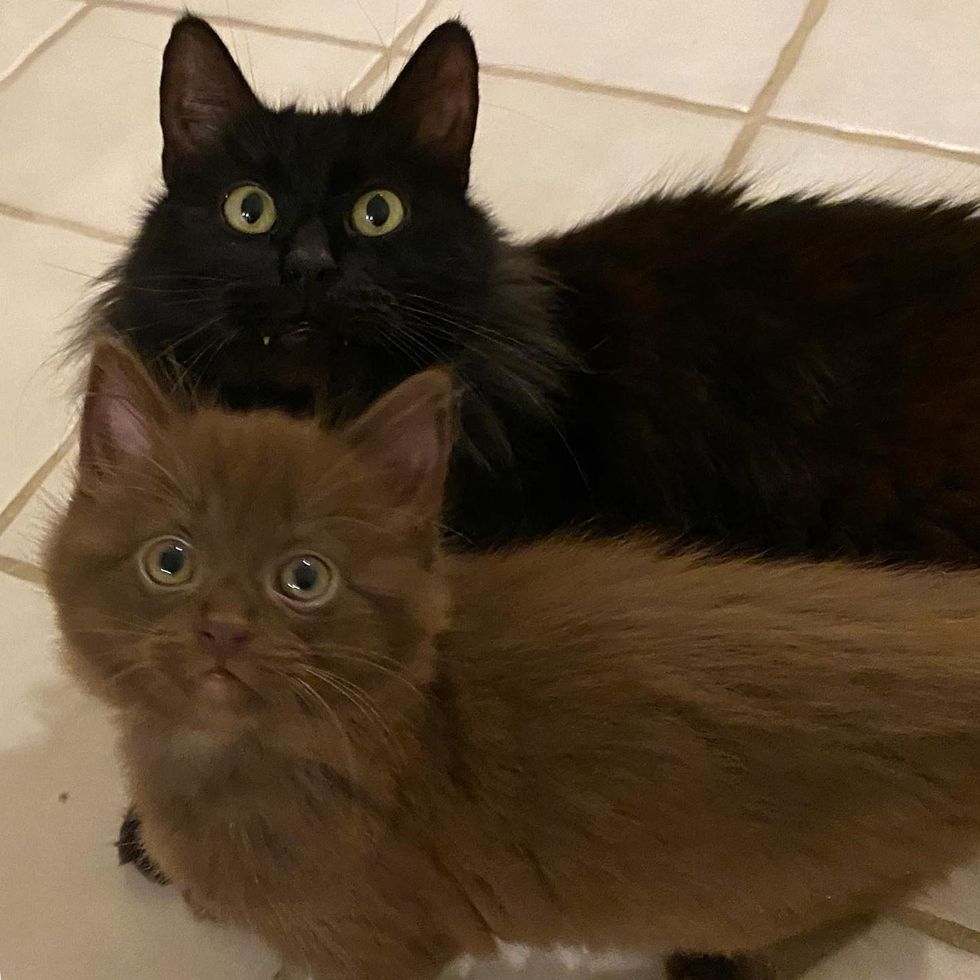 Mars the cat mom and Hershey the kittenLaura @fosterkittyfamily
A cat mother and her litter of four were brought to a city shelter in San Jose, California in need of rescue. Mini Cat Town, a cat rescue, saw their plea and stepped up to help. All four kittens were born with a rare chocolate brown coat.

On the first night in foster care, Mars the cat mom was nervous and very protective of her kittens (Reese, Hershey, Ruth and Twix). She would growl at every noise and movement and stood defensively, safeguarding her precious litter.
It didn't take long for the foster family to see that underneath that spicy exterior, there was a sweet cat eager for human interaction and pets.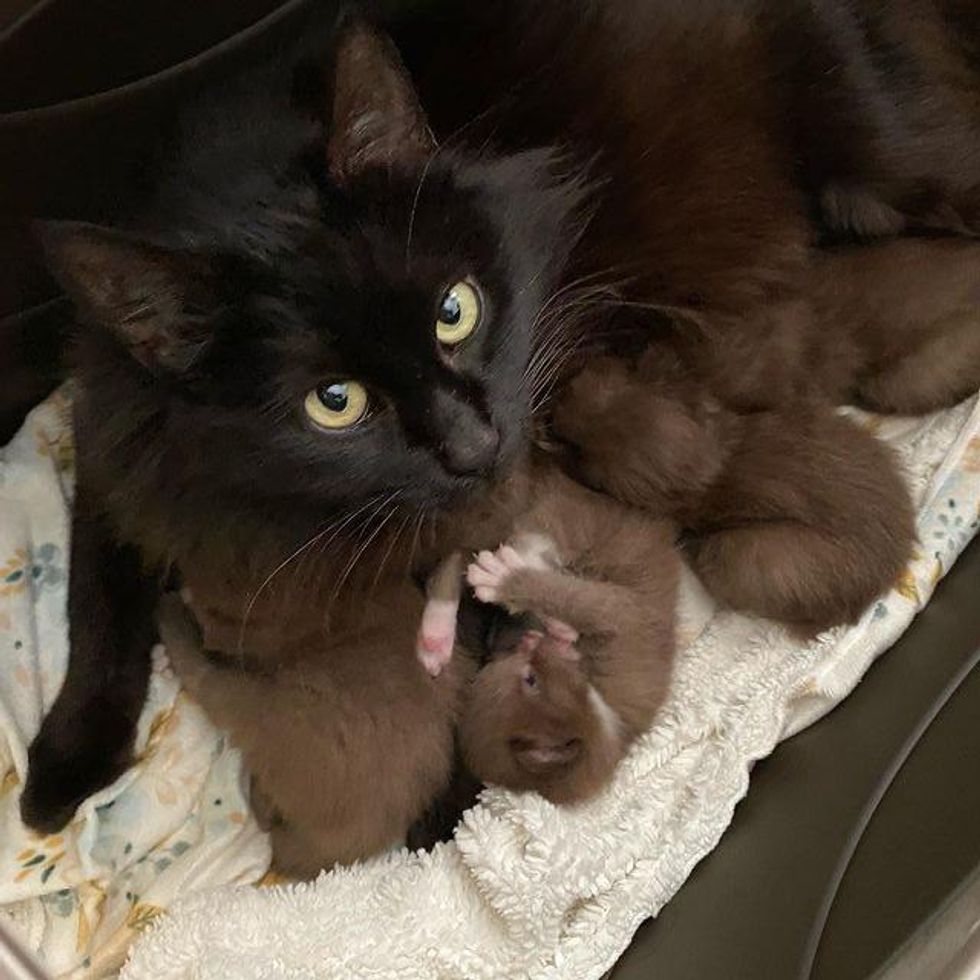 They were rescued by Mini Cat Town from a city shelterLaura @fosterkittyfamily
Laura Malone, director of Mini Cat Town, sat with the momma cat and tried to reassure her that she was safe. The next day, Laura woke up to a friendly feline greeting her by the door as Mars warmed up to her and turned into a snuggly marshmallow.
Mars switched on her purr motor and started to demand attention. "She is so affectionate and absolutely loves human companionship," Laura shared with Love Meow.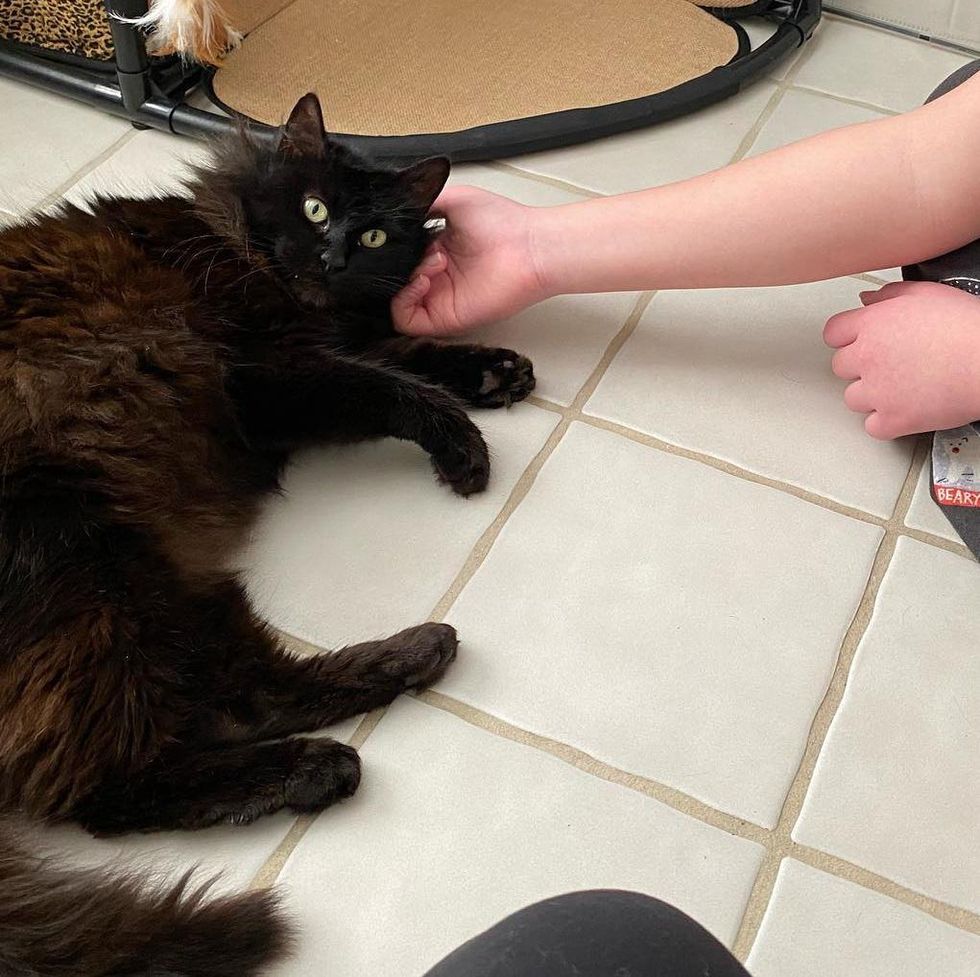 Mars loves attention and petsLaura @fosterkittyfamily
All of her kittens wear a beautiful chocolate brown coat — a genetic mutation of the black color gene. "Brown cats do exist as a coloration, but they are pretty rare."

As the kittens grew, they mimicked their mom's every move while they tried to figure out how to cat. After hitting many milestones, the tiny balls of fur flourished into rambunctious, mischievous teenage cats.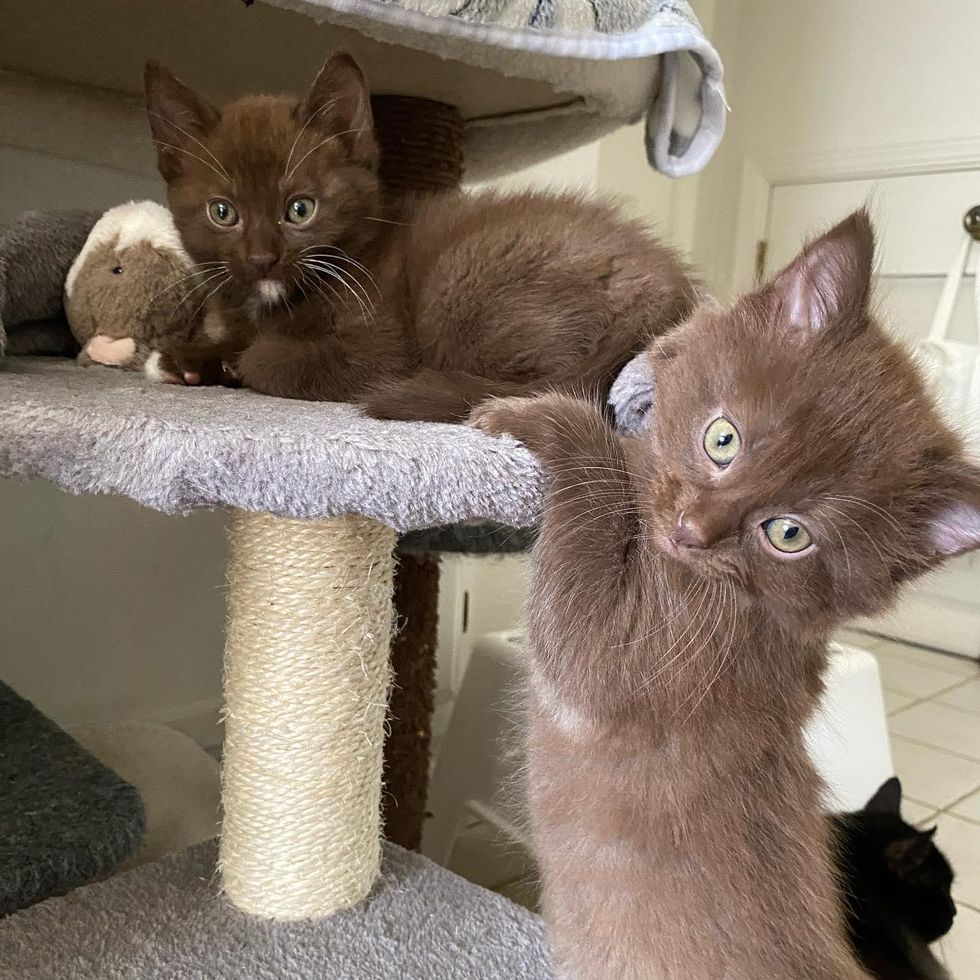 Laura @fosterkittyfamily
Mars is a doting mother to all her babies, showering them with unconditional love.
When Laura enters the foster room, Mars comes to greet her by doing a little dance with her front paws kneading away.

"She waits by the door for me. I know this because I see her little face the minute I open the door! She's very content in her space and waits for me to return. And she's always super happy to see me - rubs my legs and chirps affectionately."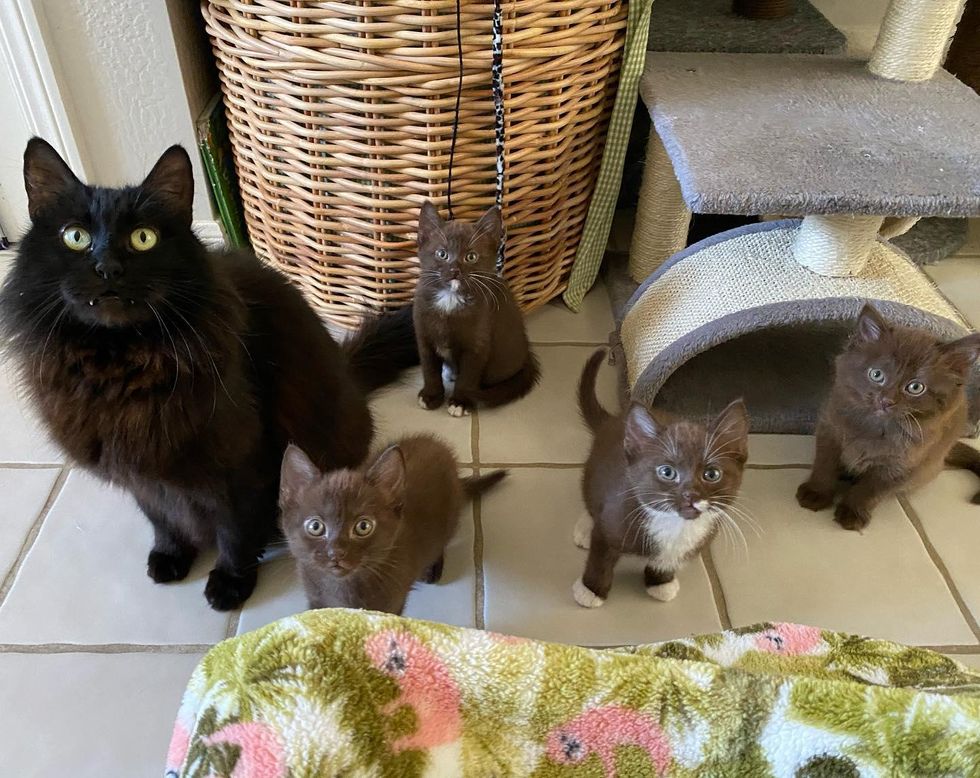 Mars and her adorable kittensLaura @fosterkittyfamily
Hershey the fluffy solid brown kitten is a little mischief-maker. She is never far away from Mama Mars and likes to snuggle with her when they nap, and wrestle with her tail.
"She is the most social and cuddly of the kittens. She is super playful, loves toys of all kinds, but also likes to cuddle in a nice cozy lap," Laura shared with Love Meow.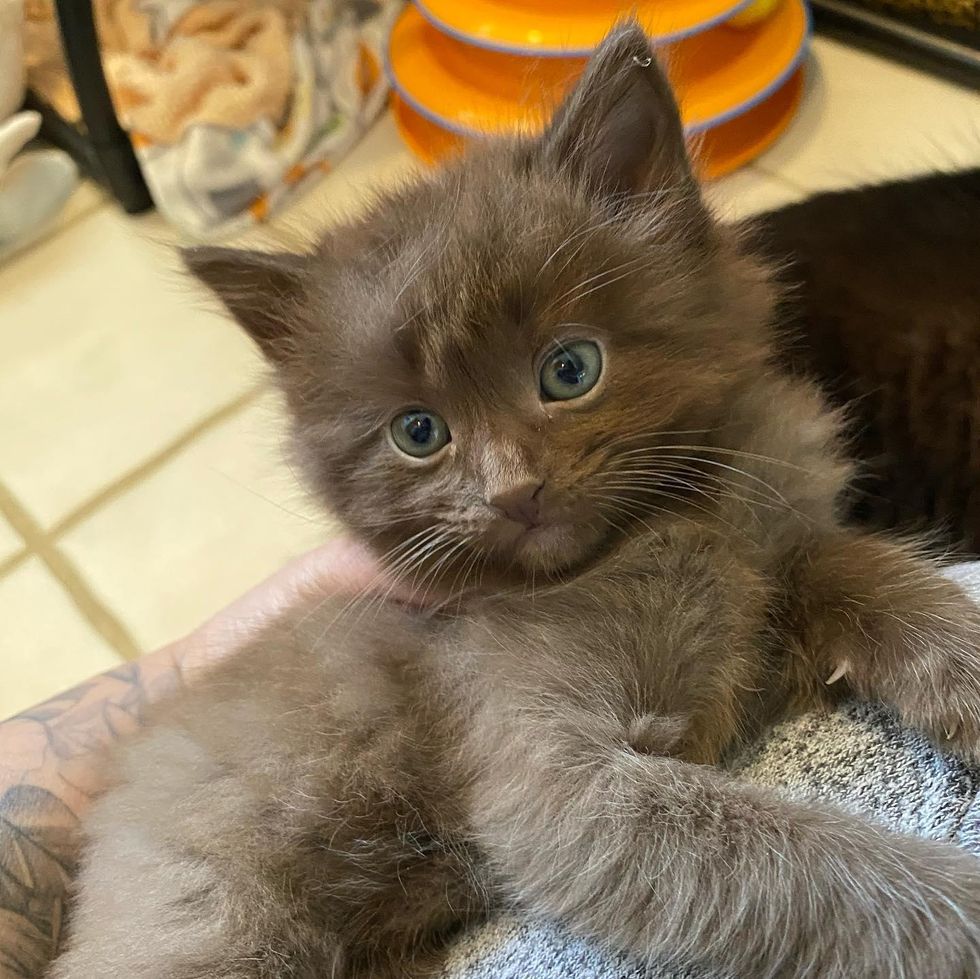 Hershey the kittenLaura @fosterkittyfamily
Mars is mellow and sweet-natured, who loves companionship and attention. Hershey is a little heart-stealer, who is always on lookout for cuddles.

They make the perfect duo and will be finding a forever home together.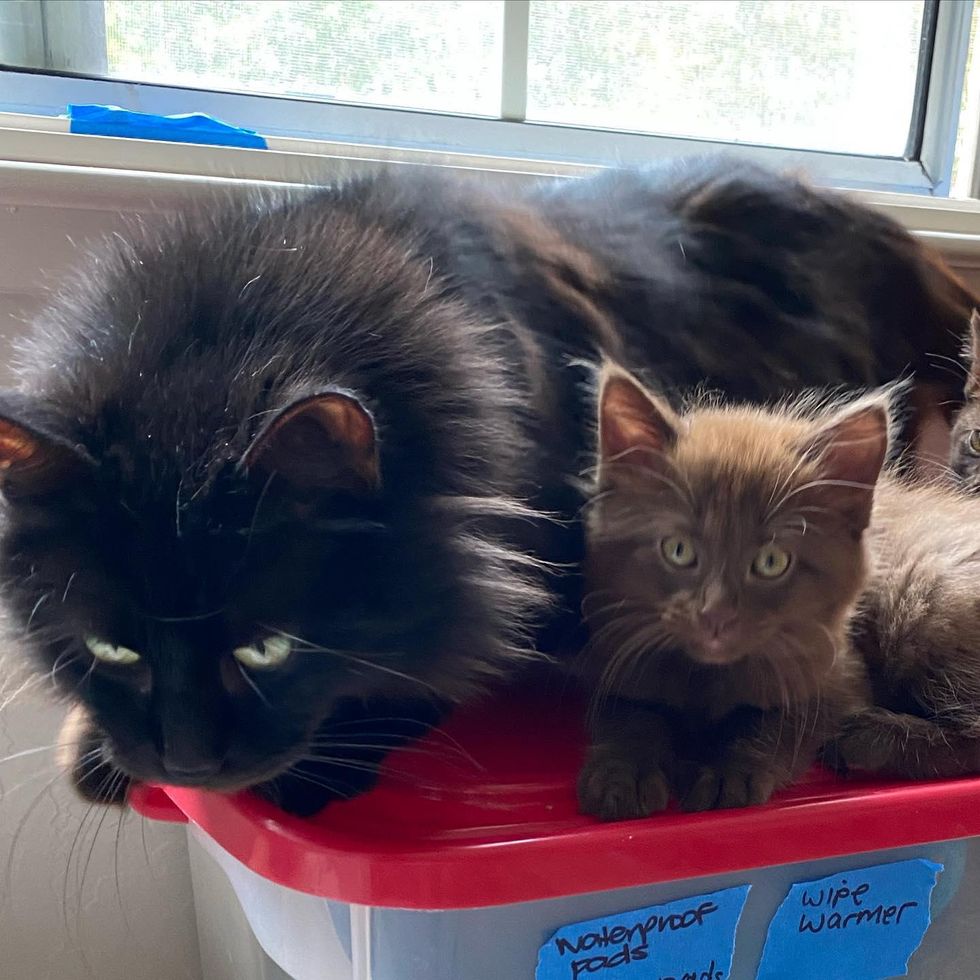 Mama Mars and her kitten Hershey hope to find a home togetherLaura @fosterkittyfamily
Mars is unbelievably patient with her little younglings. She puts up with their unbridled energy and rough play and grooms them attentively despite the resistance.
The little family of five are well on their way to their happily ever afters.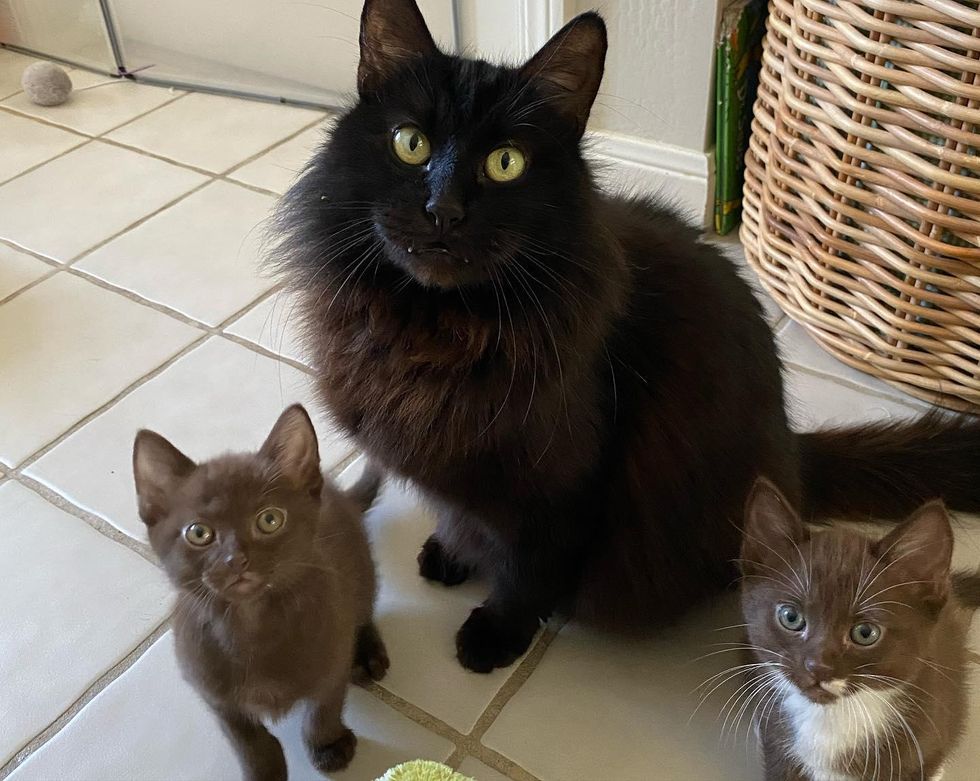 Laura @fosterkittyfamily
Share this story with your friends. Follow updates on the little family and Laura's fosters on Facebook and Instagram.
Related story: Stray Cat Wanders into Family's Home to Have Kittens and It Turns Her Life Around