Last August, a veteran was out doing some yard work when he found three little kittens stuck in the bushes with their stray cat mother nearby. He immediately tried to get the kittens out to safety.
Jerry Smith, a veteran, is paralyzed on his right side, resulting from a stroke at 28 after his time serving in the Army. He never asks for help despite his disability, but that day, he called his wife over for something important.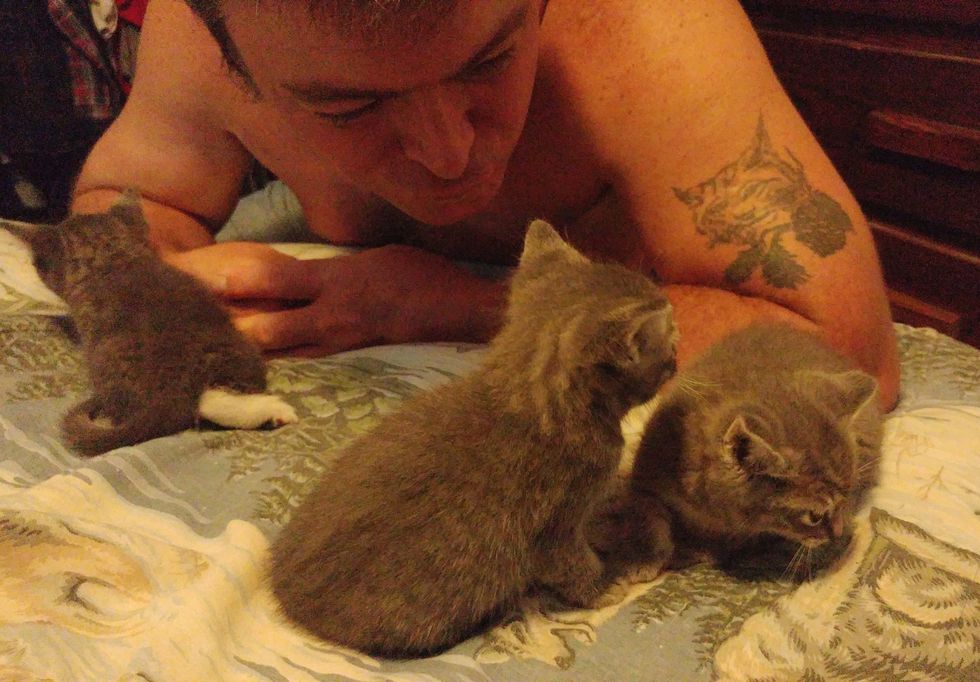 Patty Smith
"I was working at my desk and my husband was working in the yard. He never asks for help with anything till he's frustrated, so when he came to the door and demanded I 'come help' him, I asked why and he said, 'Just come help me with the cat,'" Patty Smith, a Renaissance Faire photographer, told Love Meow.

Patty was confused because she could see both of their indoor cats, also rescues, in the house. "I went outside and he was on his knees next to the shrubbery next to the porch. He held up a tiny kitten and then started handing me kittens one after another."
Jerry had to move a wooden planter contraption that he built years ago to retrieve the third (last) kitten. Afterwards, he pulled up the rest of it to make sure there were no more kittens.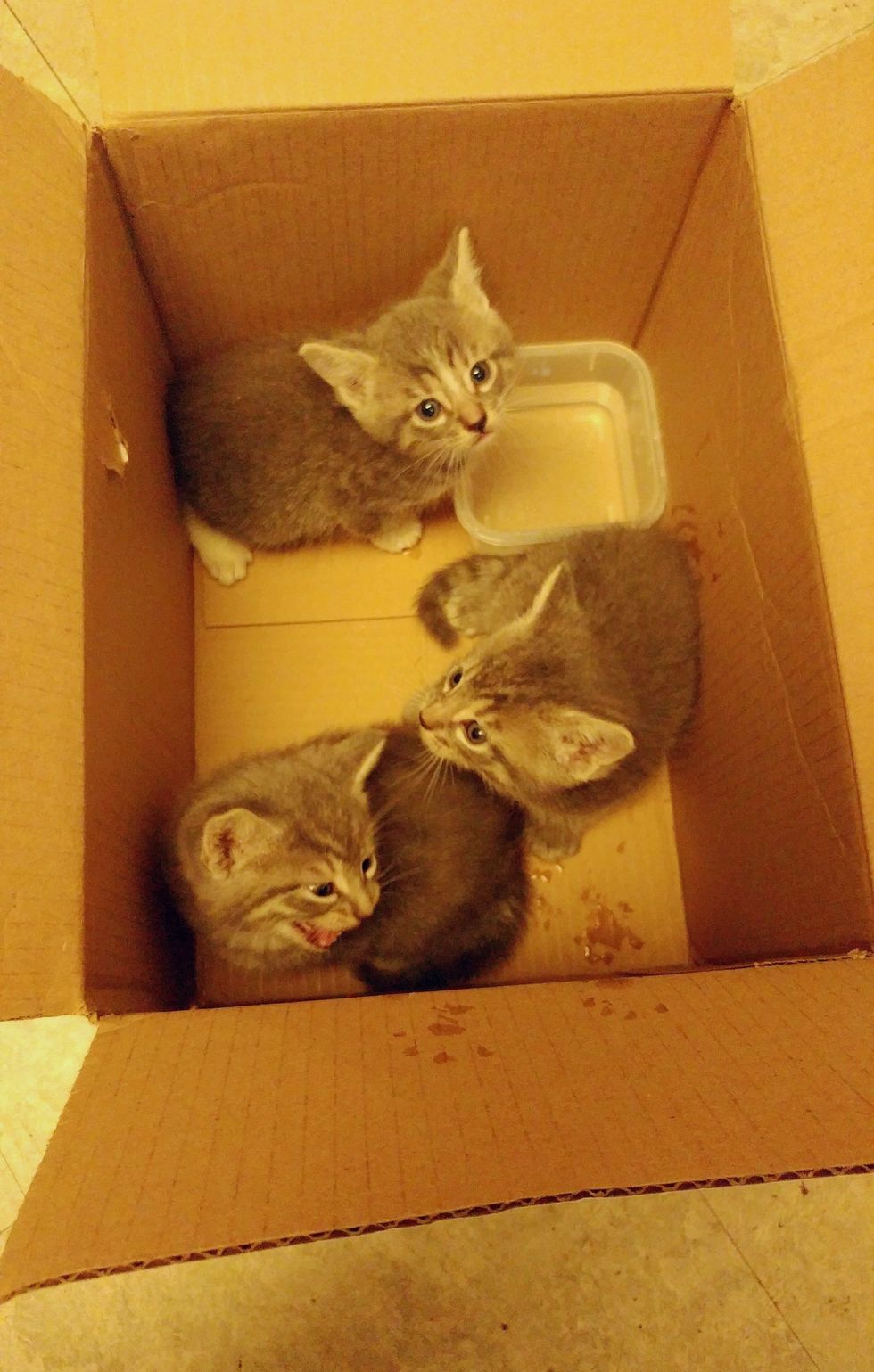 Patty Smith
Playing with Boots!
Share this story with your friends.
Related story: Tiny Kitten Rejected by Her Own Mom Finds Love in This Guy