A 17-year-old cat found herself taken away from the only home she knew. Rescuers sprang into action and helped her find happiness again.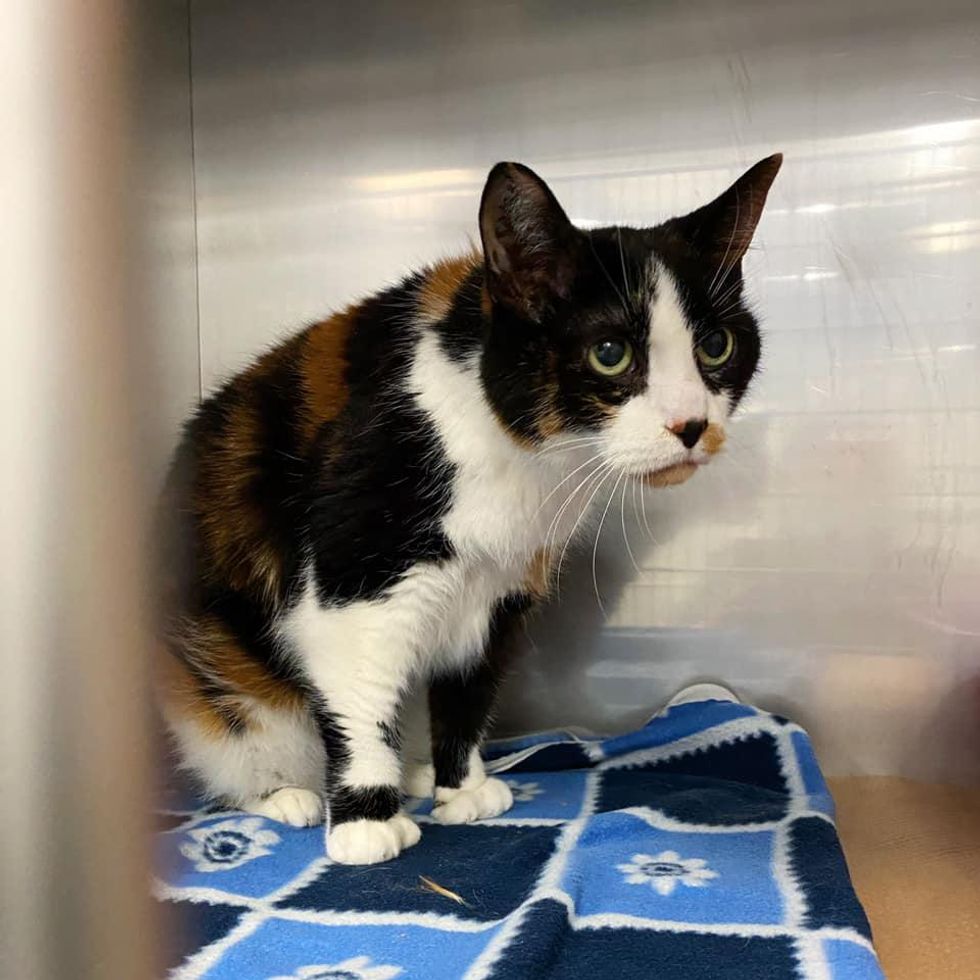 Chatons Orphelins Montréal
Kaelle the calico was 17 years old when her family no longer wanted her. She was taken away from the place that she was familiar with, and was completely lost and confused.

The senior cat kept her head down the entire time while she was at the vet. She sat quietly in the corner of her kennel and only lifted her head when staff came to check on her.
They tried to cheer her up and reassure her that she was safe, while they were doing her wellness check.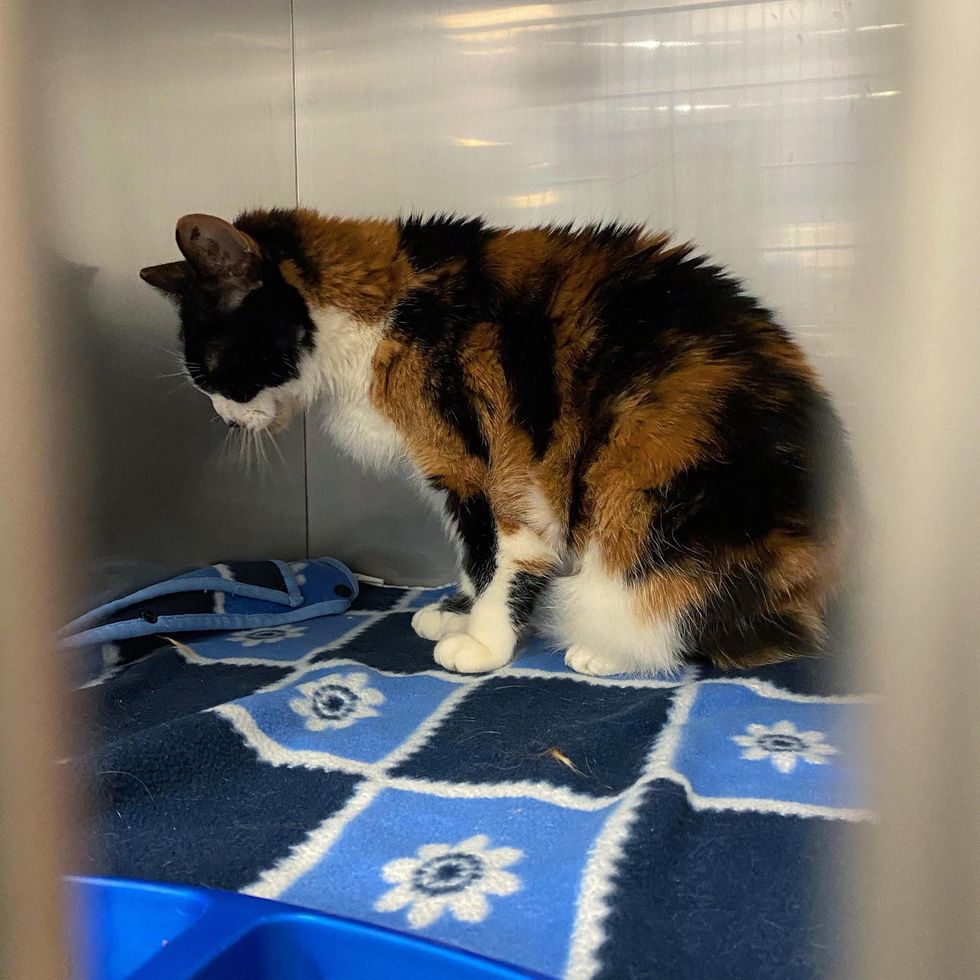 Chatons Orphelins Montréal
Chatons Orphelins Montréal, a cat rescue in Montreal, Canada, was saddened by the situation and sprang into action. They arranged a foster family so the calico could be pampered and loved in a home environment.

"Kaelle was pretty healthy considering her age. She was very sweet at the clinic and just let the veterinary team examine her without complaints," Celine Crom of Chatons Orphelins Montréal shared with Love Meow.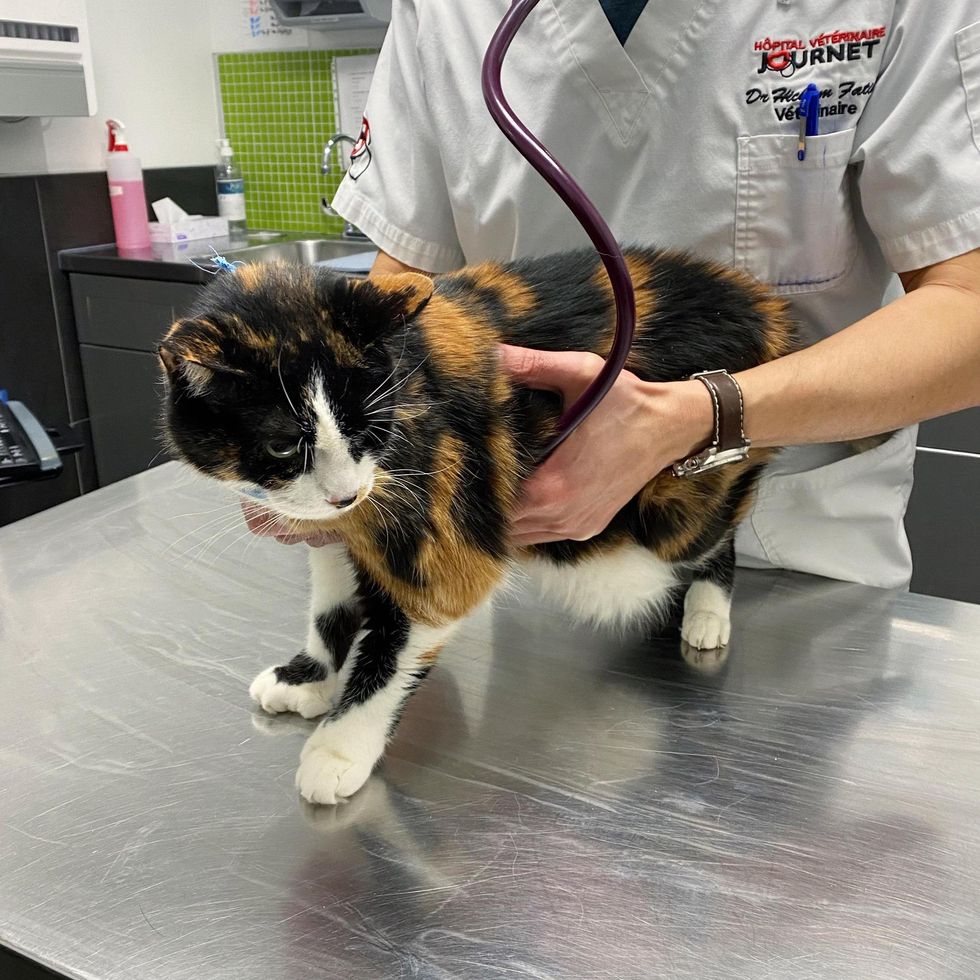 Chatons Orphelins Montréal
Amandine, a foster volunteer of the rescue, took her on and brought her home. Kaelle was a bit shy at first, but as soon as she heard her name called, she walked up to her foster mom for some much-needed head scritches.

After checking out every nook and cranny, she settled down next to her foster mom for more pets. She was so happy to be loved again that she purred herself to sleep.
The sweet calico with extra toes quickly came out of her shell when she realized that she was home.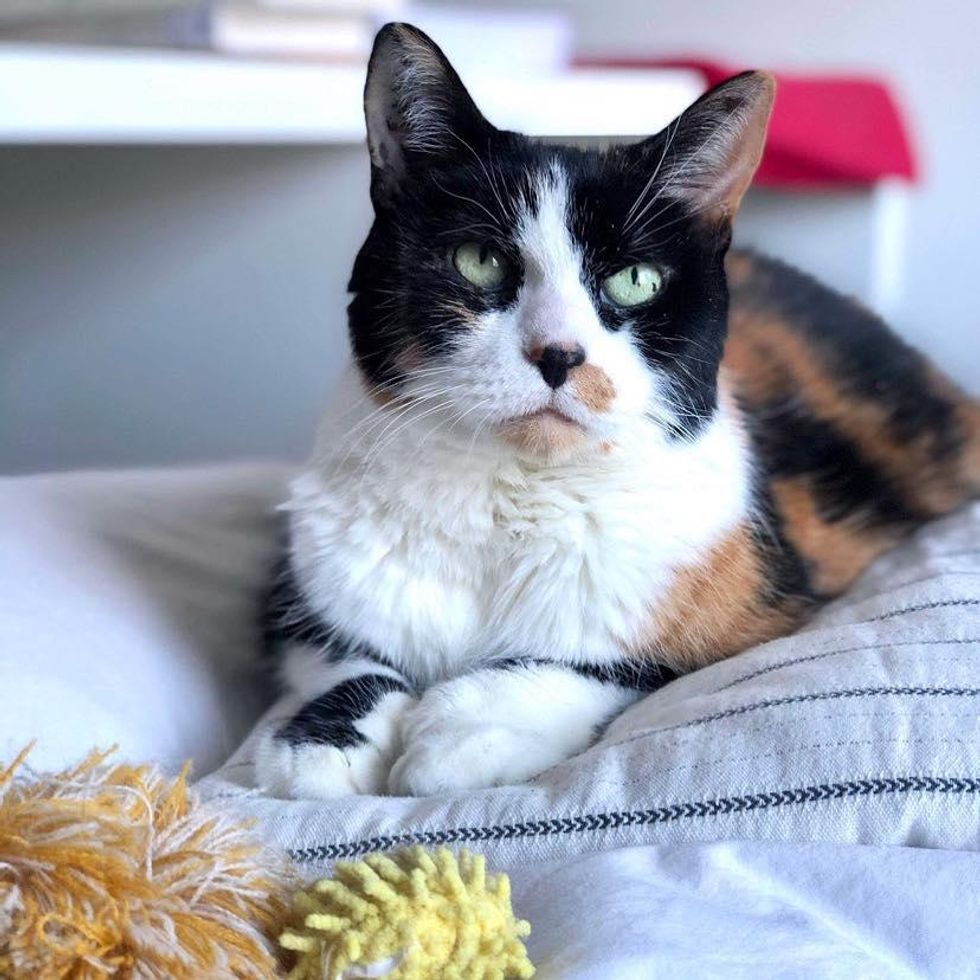 Chatons Orphelins Montréal
In no time, she blossomed and became the center of attention that she ought to be. She started following her foster mom around the house and made sure that she was never alone.
"Kaelle is quiet by nature and loves to be petted. She likes to be near her humans and keep them company when they telecommute," Celine shared with Love Meow.

"She likes to be the only cat in the house, who makes the call. She is so easy going and all she needs is hugs and attention."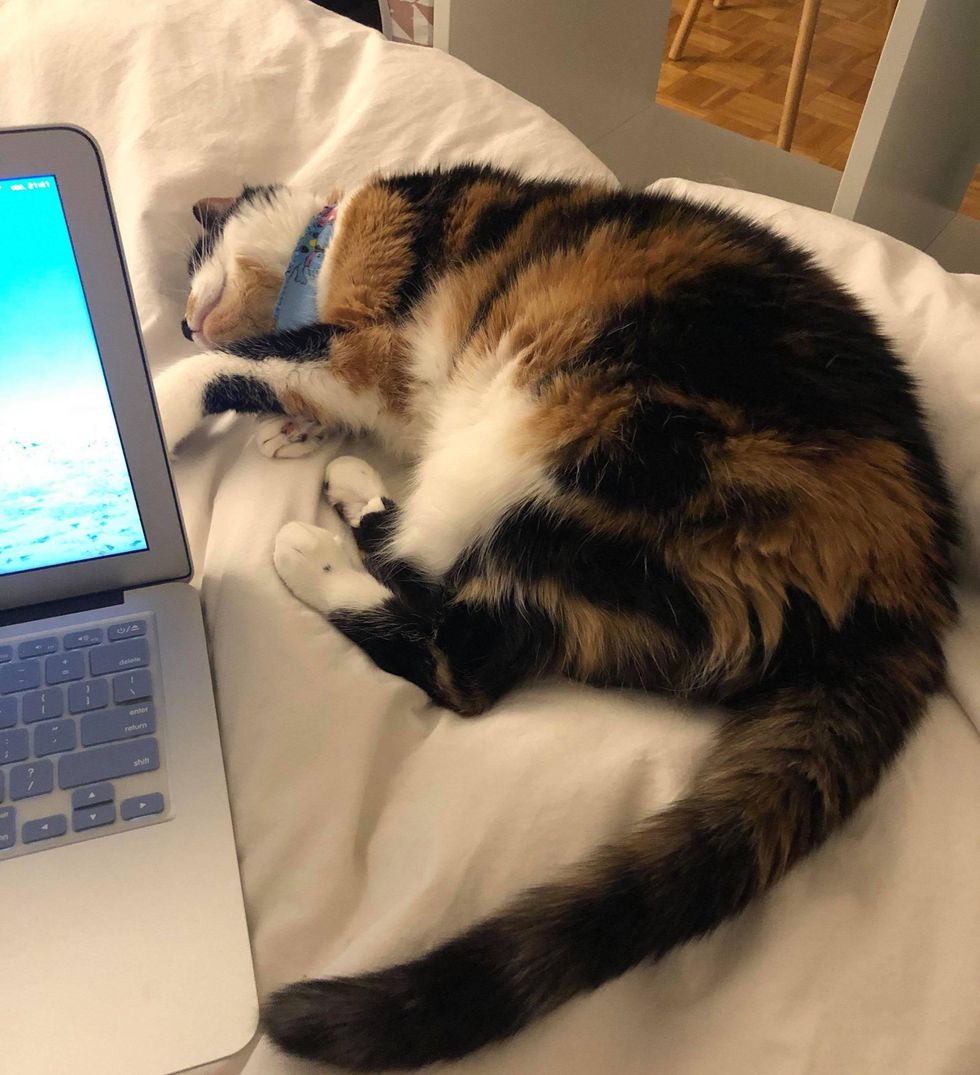 Chatons Orphelins Montréal
In just a few days, the adorable polydactyl got her beautiful smile back. The frown and the sadness in her eyes turned into a joyous gaze.
Kaelle will ask for cuddles whenever she finds fit, and won't take no for an answer. "She doesn't hesitate to come and lay down on the computer keyboard for pets and attention," Celine told Love Meow.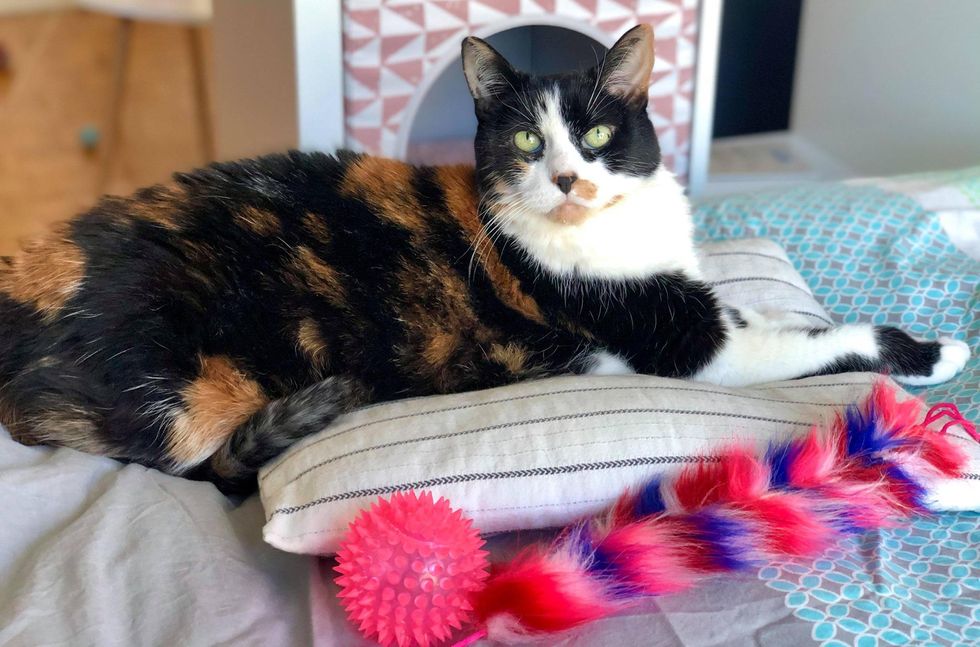 Chatons Orphelins Montréal
"Kaelle has an adorable purr and she snores a bit when she sleeps."
Watch Kaelle in this sweet video:
17 year old cat Kaellewww.youtube.com
With a roof over her head and a loving foster mom to spend time with, she has found her inner kitten again, and is getting more playful and active.

Kaelle can catch a toy effortlessly with her remarkable dexterity.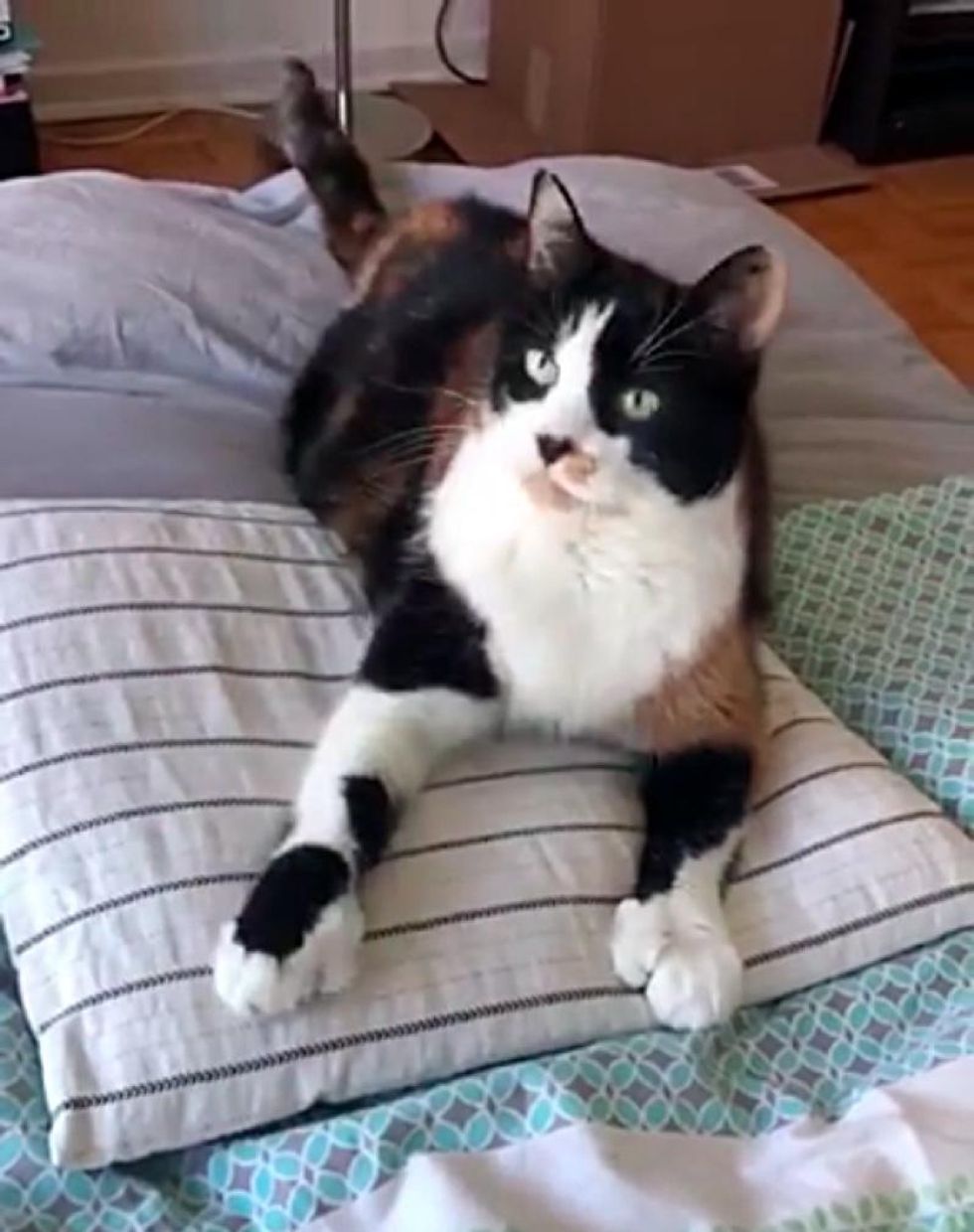 Chatons Orphelins Montréal
The sweet calico is so happy to be back in her element and soaking up the love from her foster family. She insists on staying close to her humans and supervising everything they do.
"At 17 years old, she is looking for a caring family to spend her golden years with," Celine shared.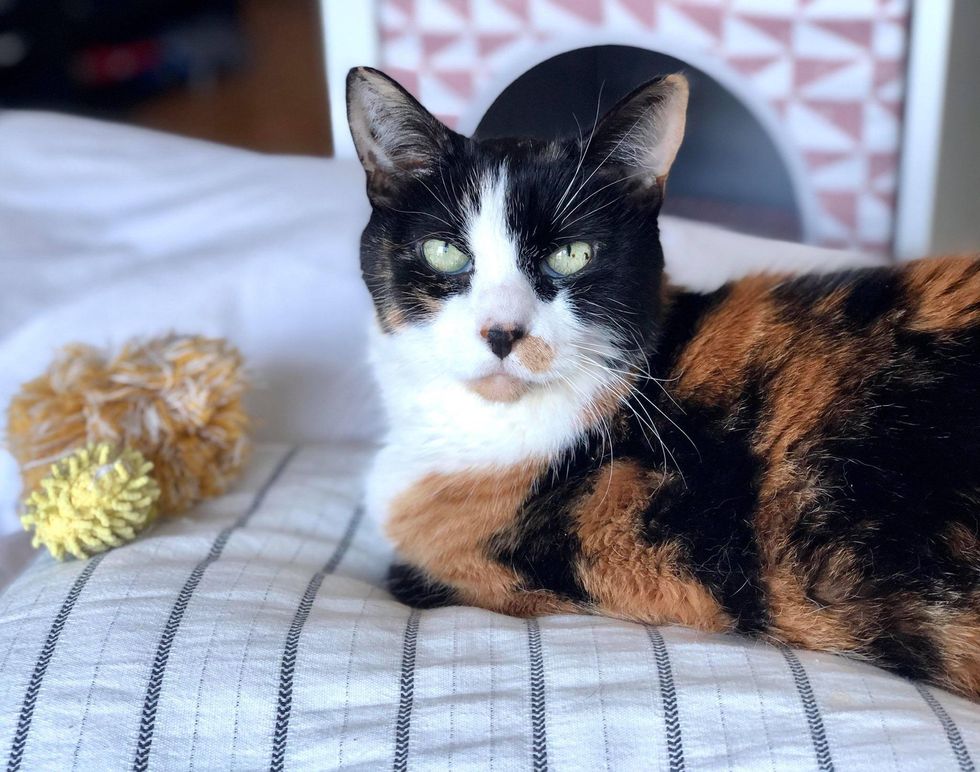 Chatons Orphelins Montréal
After quite the transition in life, the sweet senior cat is ready to find a forever loving home to spend her retirement.
In return, she will be her humans' most loyal companion and fill their home with her adorable purrs.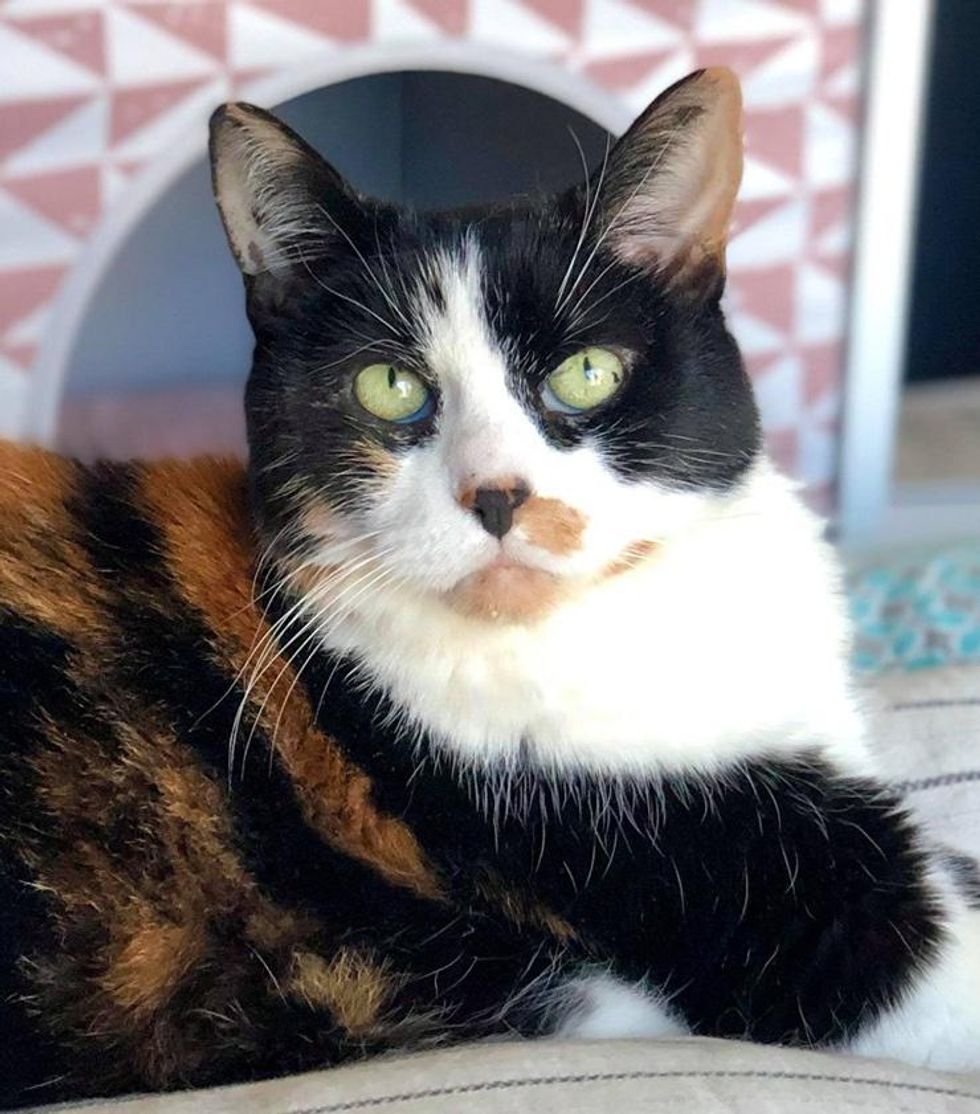 Chatons Orphelins Montréal
Share this story with your friends. Follow updates on Kaelle and Chatons Orphelins Montréal on Facebook.

Related story: Cat Waves at Visitors at Shelter and Hopes Someone Can Take Him Home