A Good Samaritan found a stray cat curled up on the street. She called out to him, and he walked right up to her.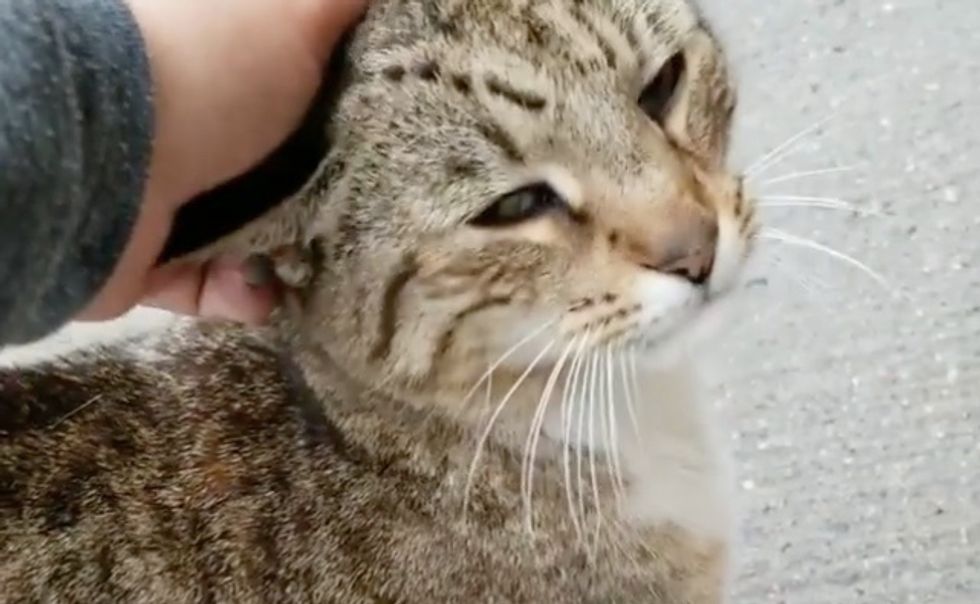 Gissell @pawsofhopenyc
A tabby cat had been seen wandering the streets of Brooklyn, New York for quite some time. Gissell (@pawsofhopenyc), volunteer for NYCCC, went to find him and get him some food.

When she arrived, she saw the cat curled up in front of a homeless shelter. The tabby woke up to her voice and sauntered up to her for pets. He was extremely friendly and just wanted attention.
Gissell knew right away he didn't belong on the street, and began a rescue mission to get him into a foster home.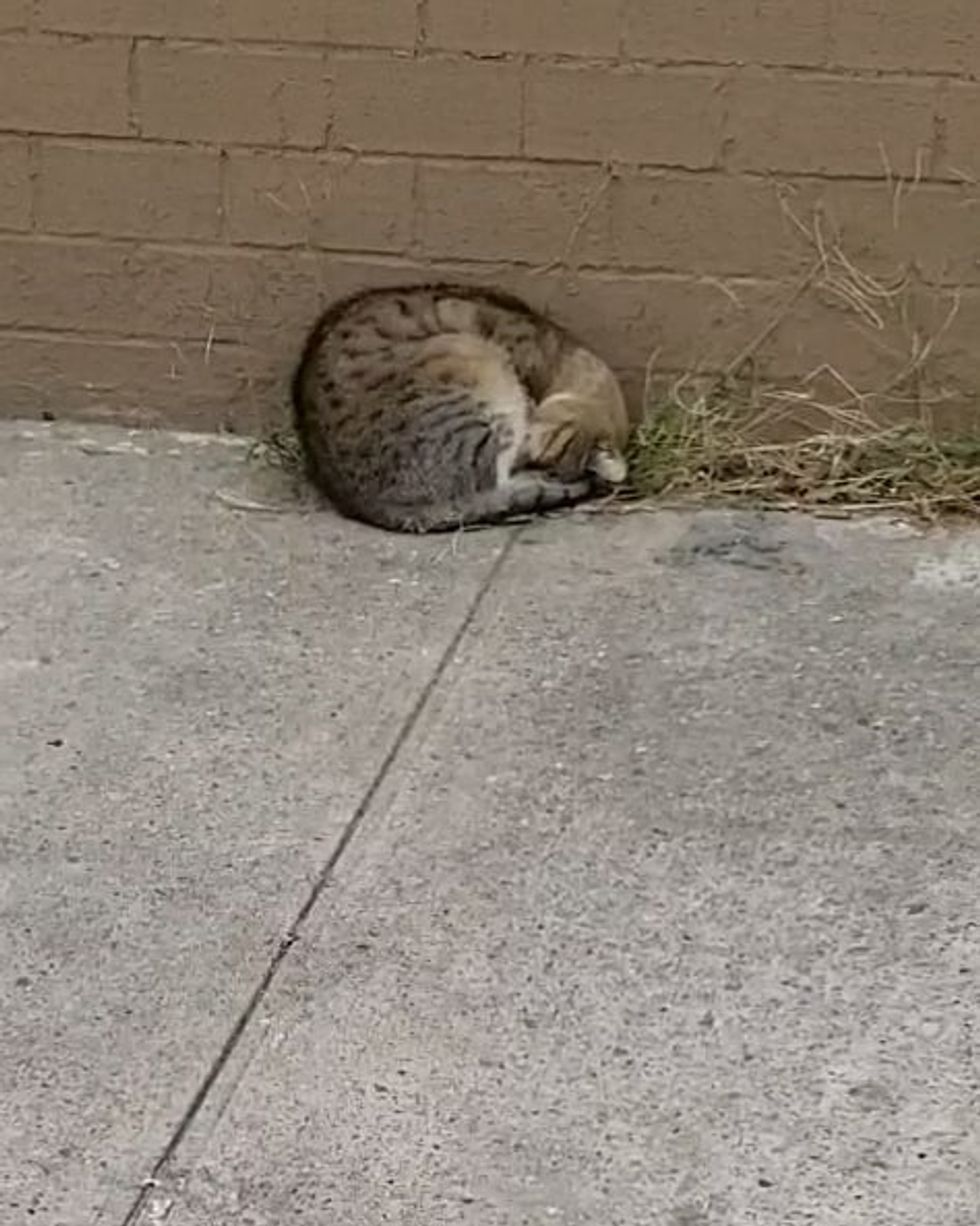 Gissell @pawsofhopenyc
When she returned to the same spot with a humane trap and more food, at first, she didn't see the cat.
She called the tabby, and within seconds, he came running as if he was excited to see an old friend. "I'm here to get you today. Today is your day. You have waited long enough," Gissell said to the tabby cat.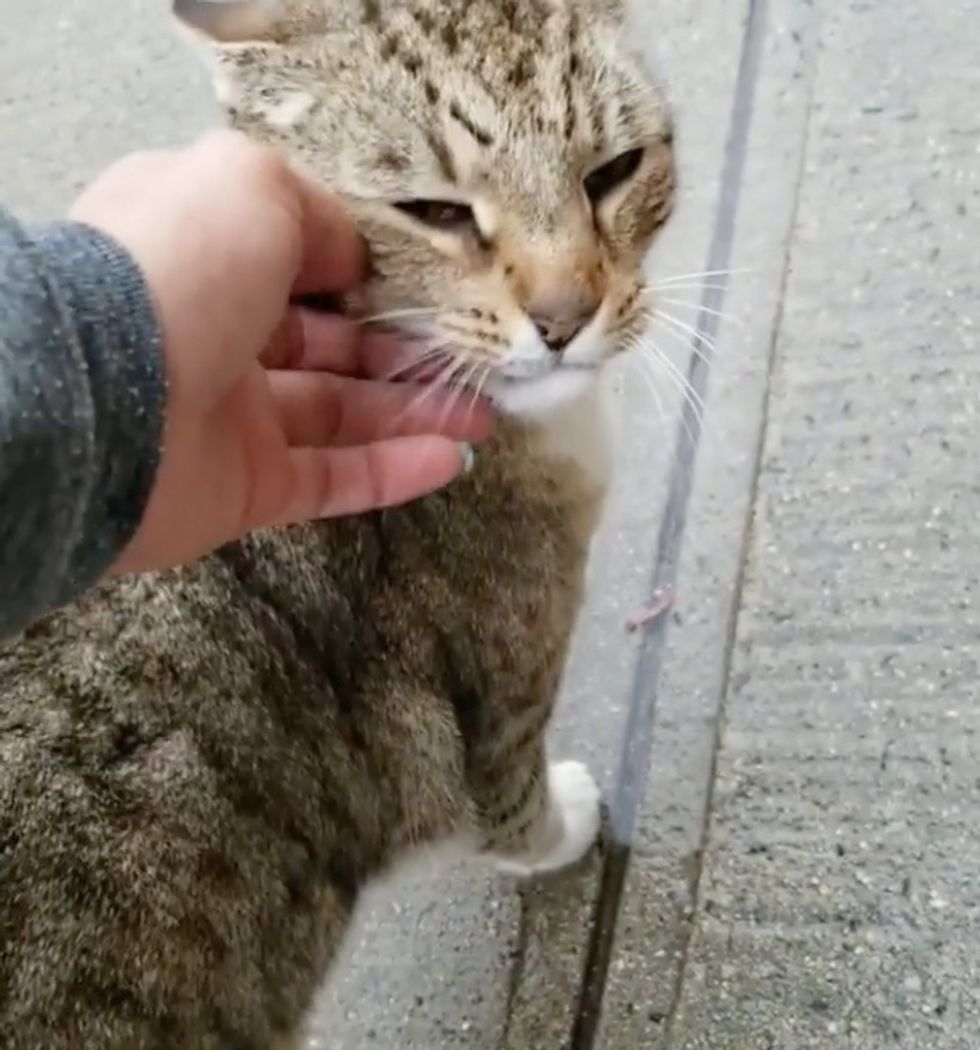 Gissell @pawsofhopenyc
She brought him home and contacted Little Wanderers NYC, a local rescue group, for help.
"I never have to pass by this shelter and see this cat curled up again in this weather," she said. "This cat was too friendly to be in the street."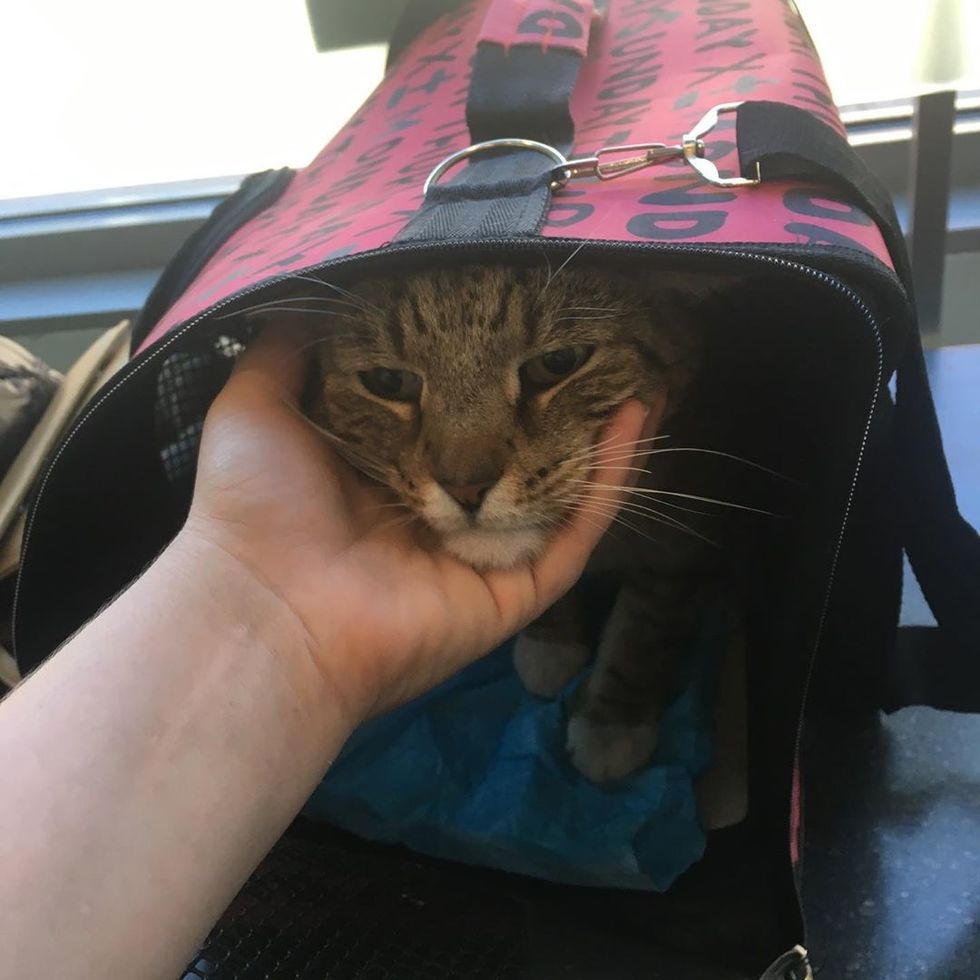 Gissell @pawsofhopenyc
Melina Nastazia (@Jacksalempoppyplusfosters), a foster volunteer of Little Wanderers NYC, stepped up to help. "Because of his size, his rescue team assumed he was a very pregnant mama! It turns out he is a very big neutered boy," Melina told Love Meow.

"He had some ear mites and fleas that we immediately took care of. He seems very grateful to be indoors which he expresses with loud purrs and making biscuits."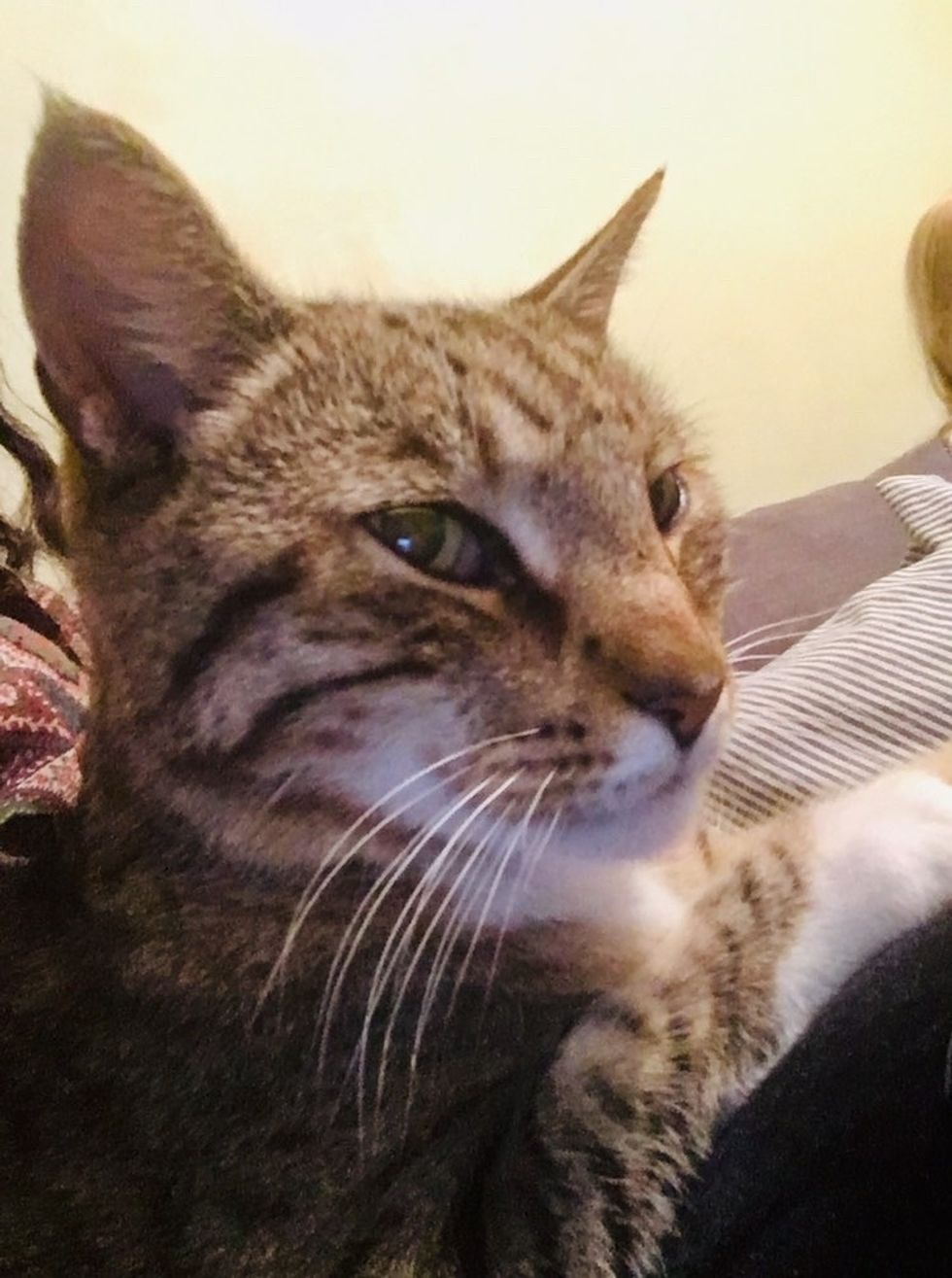 Melina Nastazia @Jacksalempoppyplusfosters
The tabby boy was named Crookshanks and estimated to be six years old. It didn't take long for the foster family to discover his penchant for lap time. "He loves to bury his head into my chest or belly for full on cuddles," Melina added.

Watch his rescue journey in this video:
Stray cat so happy when his friend comes back to help himyoutu.be
"He is confident and elegant like a tiger. He loves catnip and mealtime! His favorite place is making biscuits on a lap while someone pets his neck and back."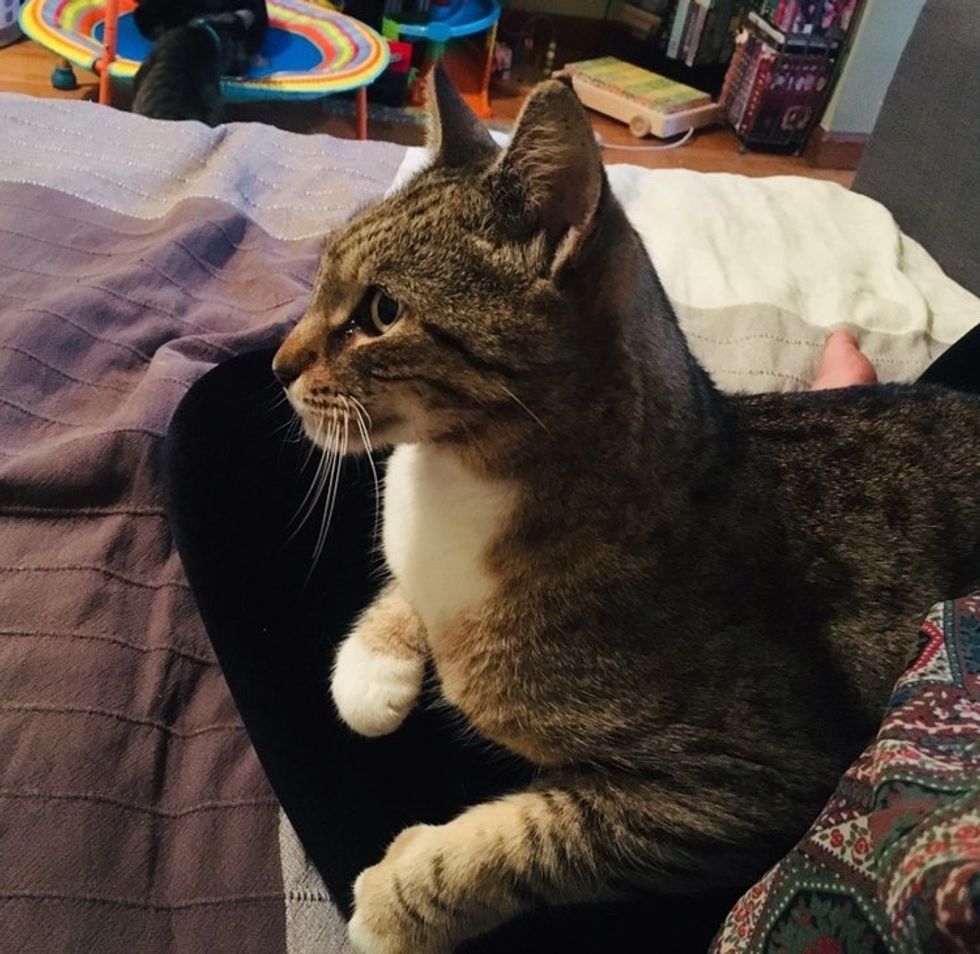 Melina Nastazia @Jacksalempoppyplusfosters
The former stray enjoys watching cat TV through the window and will knead on every fuzzy blanket he can lay his paws on.
"Being homeless on the Brooklyn streets is no picnic and winter is coming. He's a doll and ready for love," Little Wanderers NYC wrote.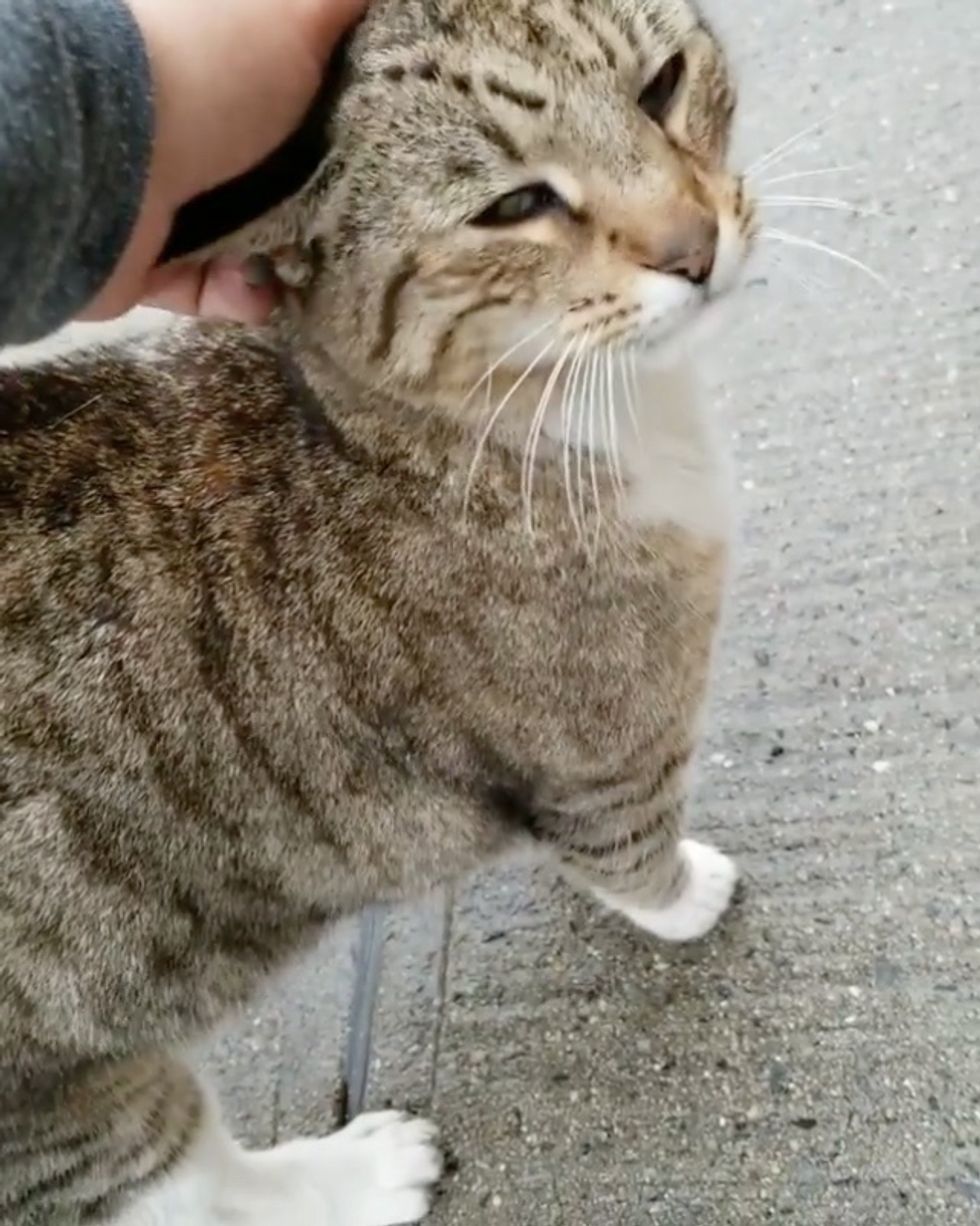 Gissell @pawsofhopenyc
The sweet tabby no longer has to worry about food and shelter.
He's more than ready to find a place to call his very own and share lap time with a loving family.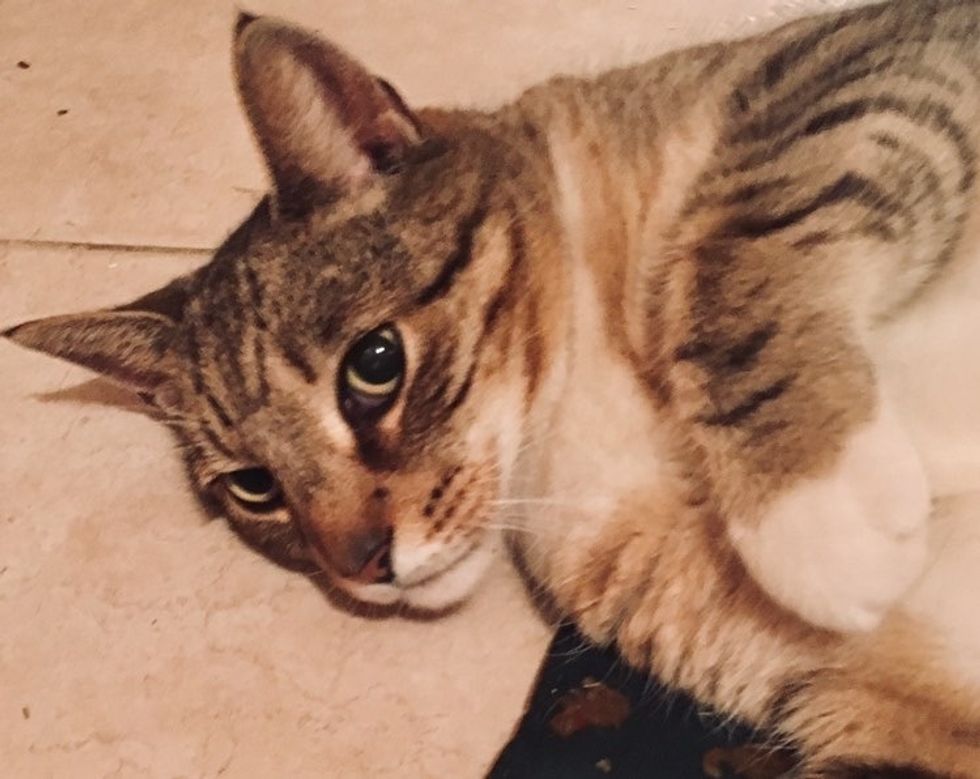 Melina Nastazia @Jacksalempoppyplusfosters
Share this story with your friend. The kitty is available for adoption through Little Wanderers NYC. Follow the rescue on Facebook and Instagram.
Related story: Woman Befriends Cat Who Lived Years on the Streets, and Comes Back for Him