A woman spotted a stray kitten trapped in plastic. She immediately rushed to her rescue.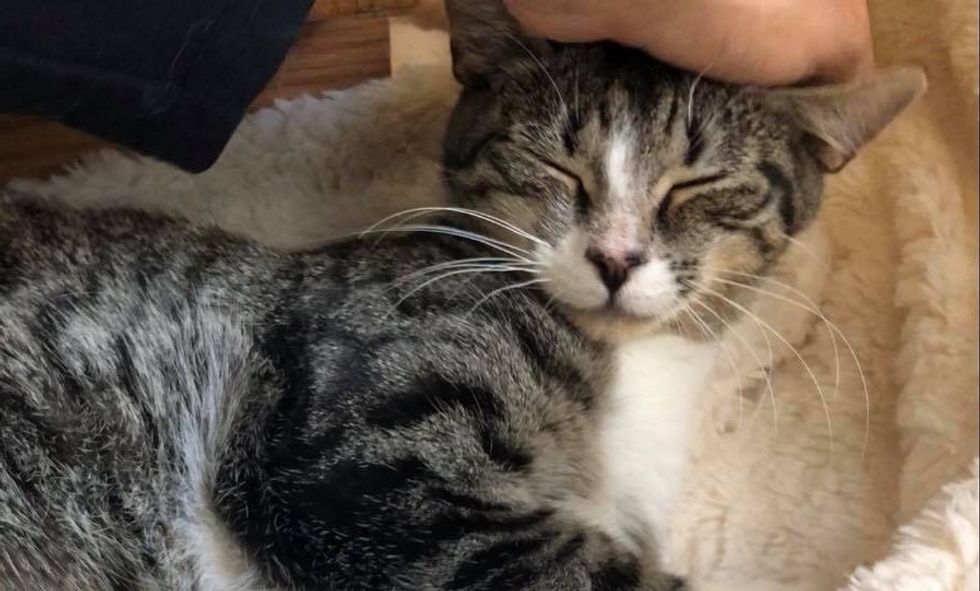 Whitney Malin
Earlier this month, Whitney Malin, an animal rescuer based in South Orange, New Jersey, found a kitten entangled in plastic packaging, in need of help. The little stray was very shy and would not let anyone near her.

Whitney set a humane trap in the area, and after a little while, she was able to get the kitten to safety and brought her home.
The tabby somehow got herself stuck in the packaging and was unable to set herself free.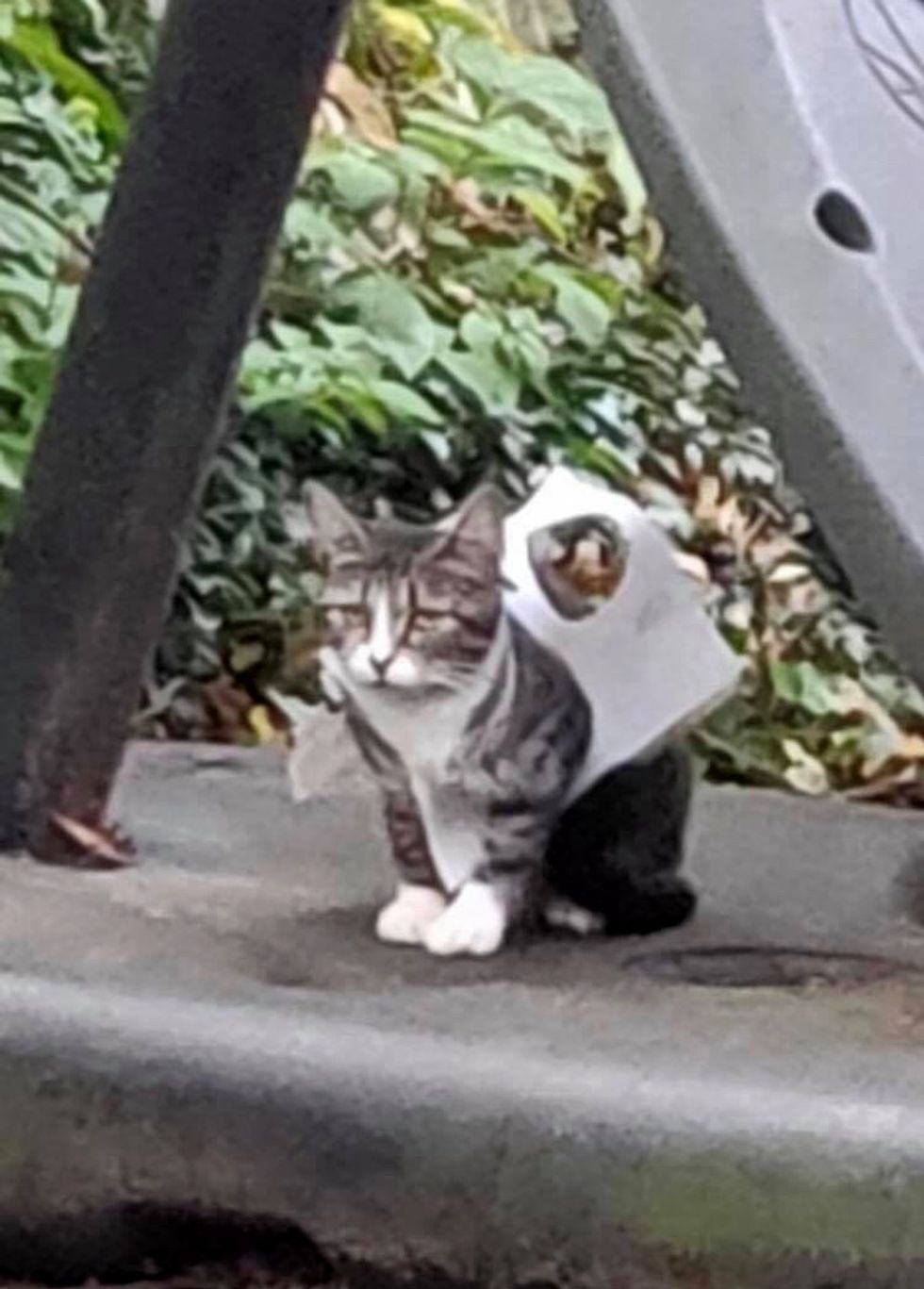 Whitney Malin
Once the kitten was able to calm down, Whitney carefully removed the contraption and let her decompress in a quiet room.
She was scared but found comfort from the towels. After the long ordeal, she could finally get some shut-eye.
(Scroll down for video)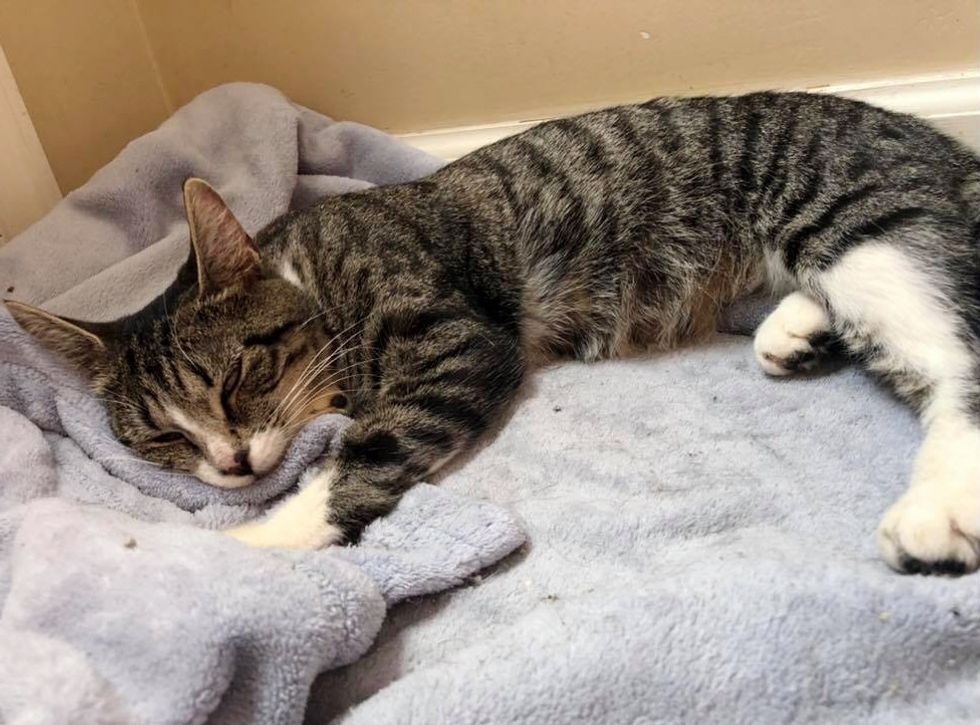 Whitney Malin
Over the next few days, the kitten, named Josie, slowly warmed up to her humans and was ready for her first vet visit.

She weighed only five pounds, very small for her age. After wandering the streets, scrounging for food all her life, she could finally relax and learn to enjoy life as an indoor cat.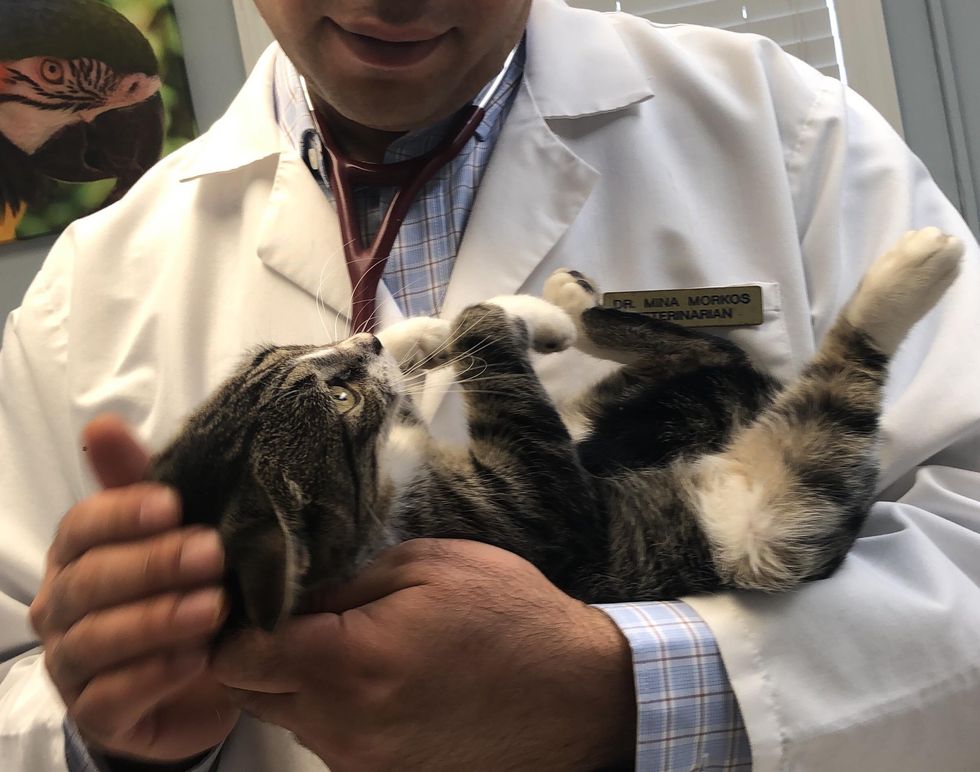 Whitney Malin
For a while, she would seek places to hide and avoid people, but with patience, things began to look up.
Whitney spent plenty of time with her to reassure her that she was safe and that she meant good.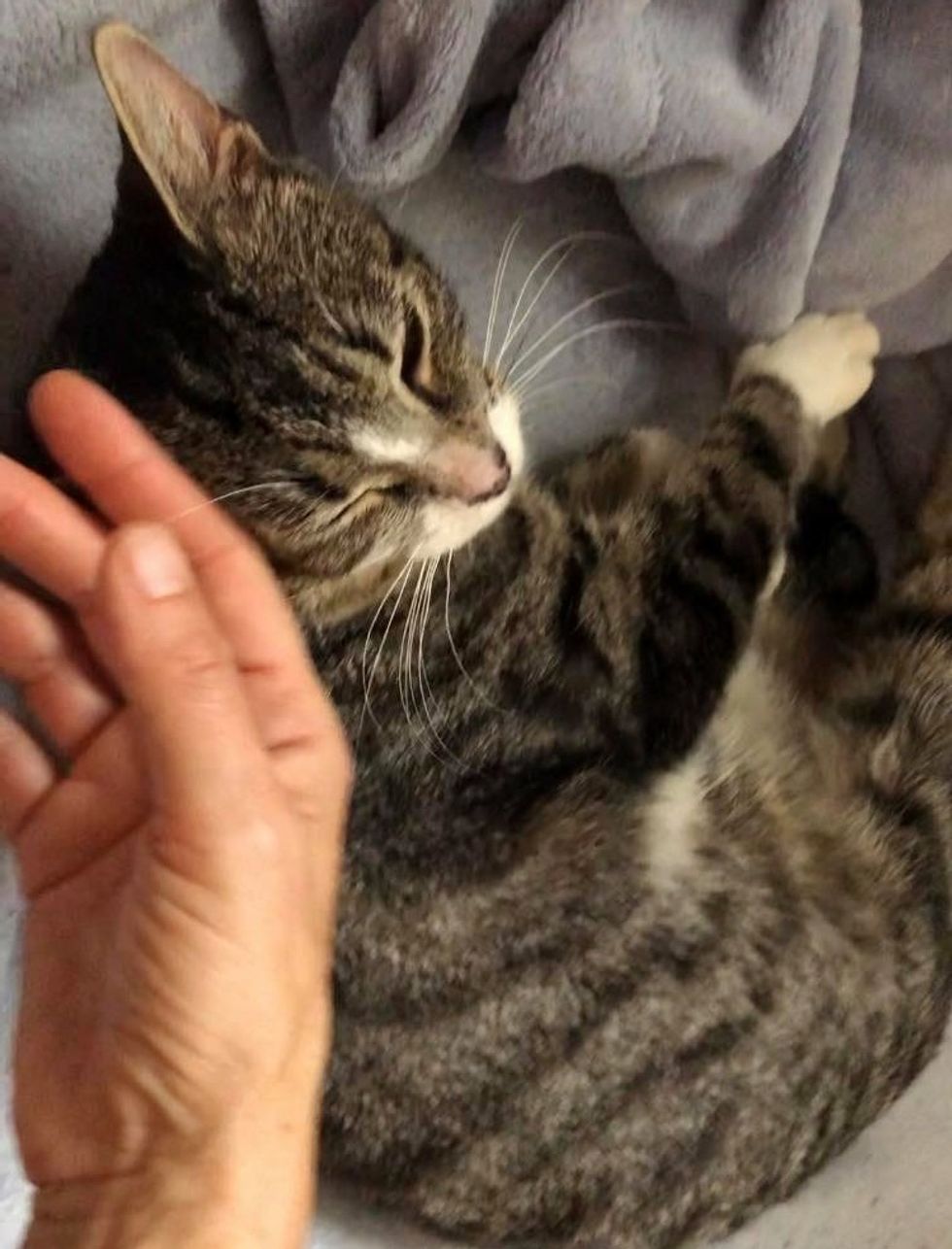 Whitney Malin
Watch Josie's rescue journey in this video:
Woman rescued kitten trapped in plasticyoutu.be
It's been almost three weeks since the rescue. The kitten has made huge strides and discovered her new-found confidence.

Josie cuddled up to her rescuer's lap for the first time.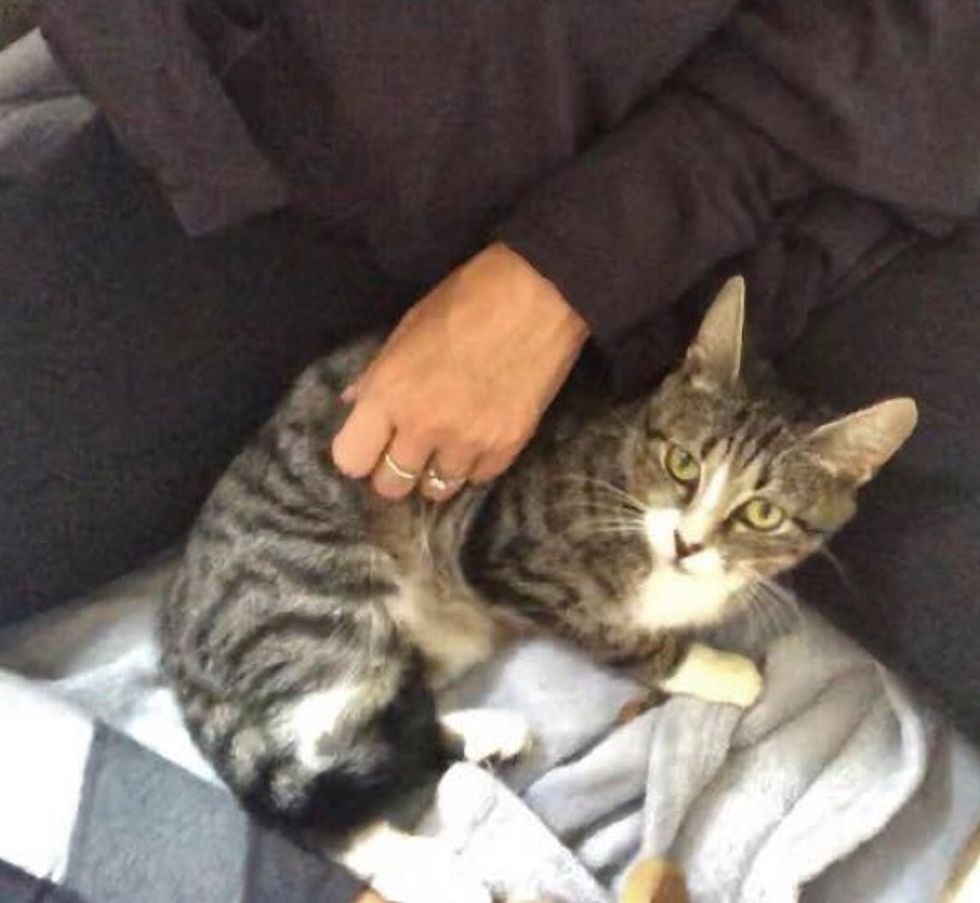 Whitney Malin
"She will be ready for adoption very soon," Whitney told Love Meow.

The tabby has gone from hiding behind everything she could find to now exploring every nook and cranny in her foster home.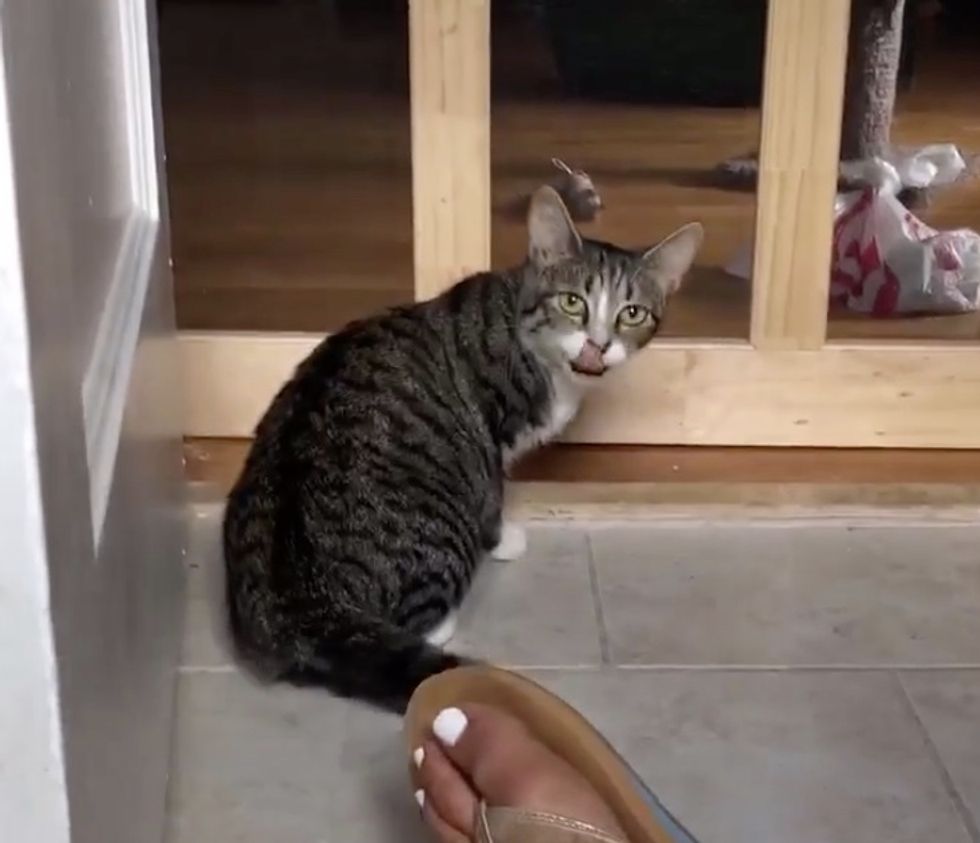 Whitney Malin
Look at her now!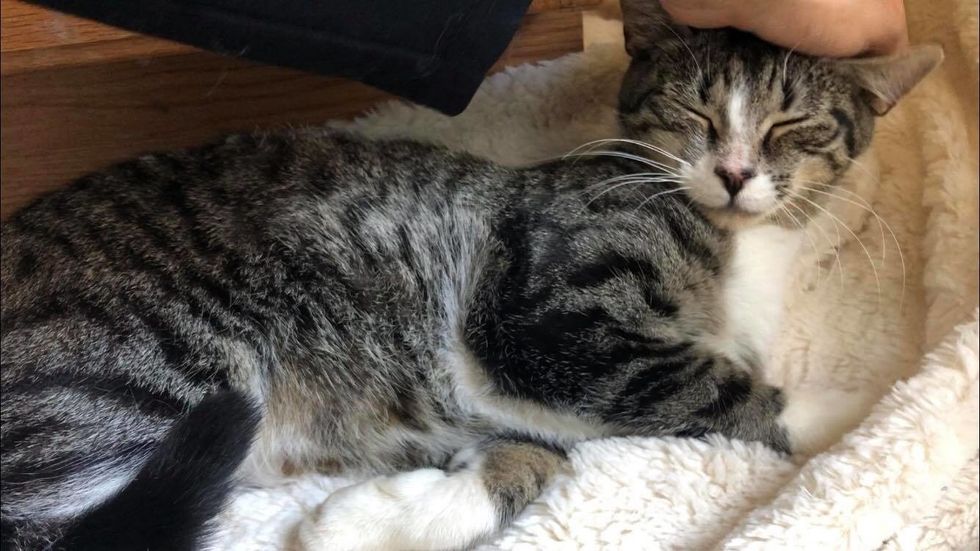 Whitney Malin
Share this story with your friends. Follow Whitney's rescue work on Facebook.
Related story: Stray Kitten with Curled Ears and Extra Toes Follows a Cat and Insists on Being Her Friend