A cat came to the rescue with a scrappy tough look but turned out to be the sweetest teddy bear.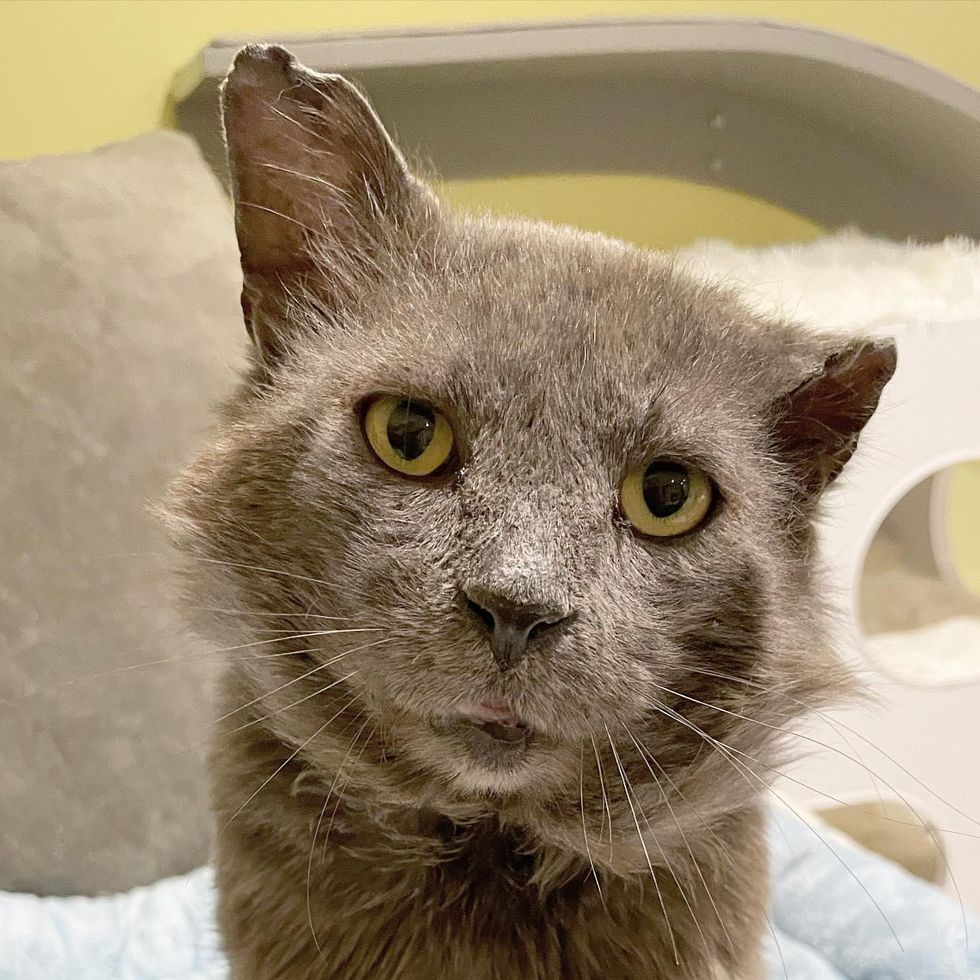 Jen @pokeypotpie
Mason the cat was brought to Lost Dog and Cat Rescue Foundation (in Virginia) from a rural shelter in North Carolina. He was covered in battle scars, had one withered ear and a host of health issues.

Jen, a foster volunteer of the rescue, was told that Mason had a "rough exterior." When she went to see him, she was shocked by his condition.
"Both of his ears are deformed and tattered. He has massive scars on both sides of his face, a raging upper respiratory infection and broken and rotting teeth. His fur is falling out in clumps and he has swelling in one of his legs," Jen shared with Love Meow.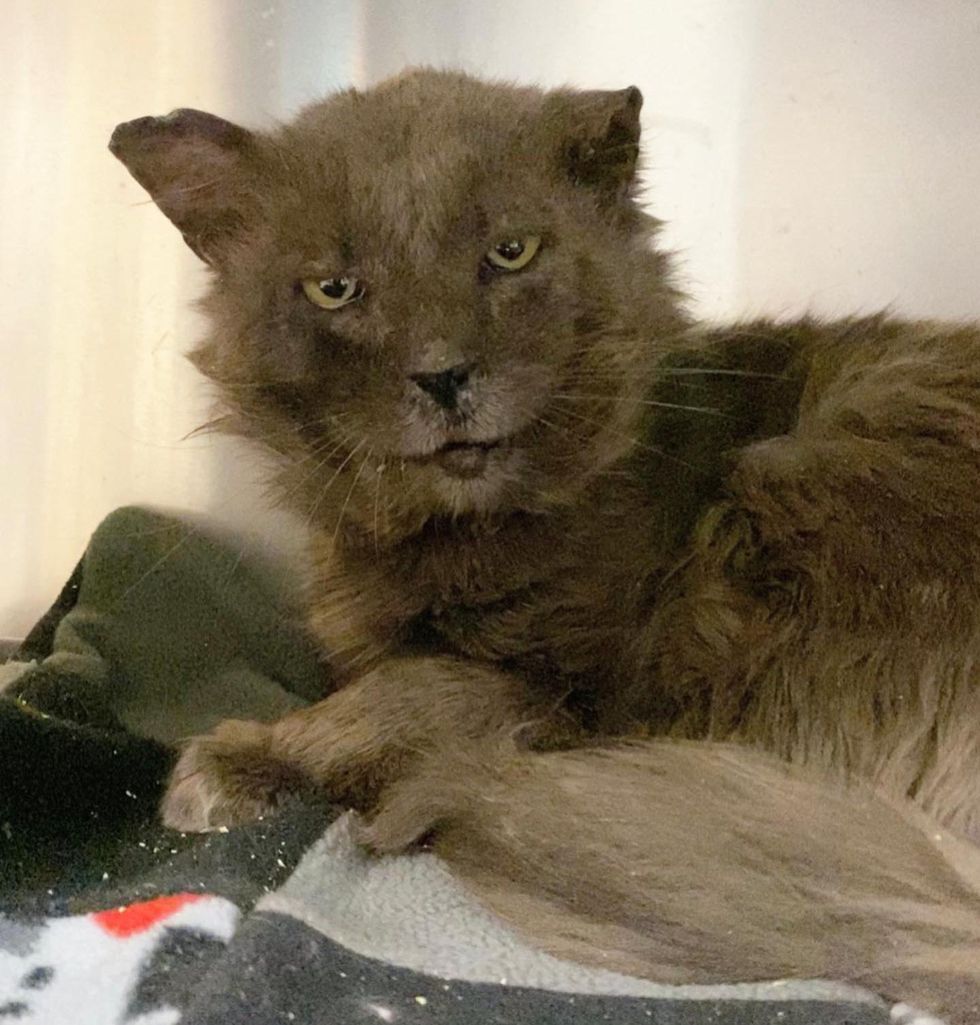 Jen @pokeypotpie
Despite it all, Mason leaned over to Jen's hand when she reached out to pet him. It was clear from the start that he wanted to live, and that he wanted someone to love.

Jen took him home to foster so he could start his healing process in a comfortable place. "When he arrived, he was greasy, congested, underweight, and timid. He would hide when he heard us coming and just peek out until he determined you were safe. Once he's made that decision though, he's on you like static cling."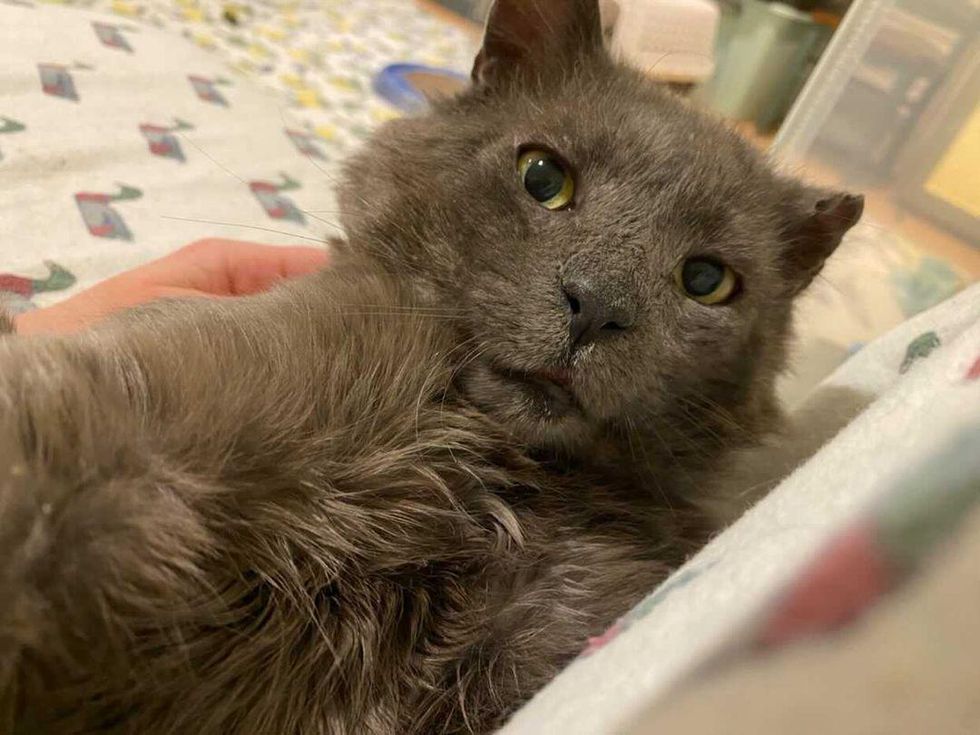 Jen @pokeypotpie
While Mason was still recovering, he was an exceptionally sweet cat and just wanted to be doted on. He craved being petted, brushed and talked to, all the time.
As soon as Jen sat on the couch, he came running for snuggles, and even engaged in many meaningful conversations.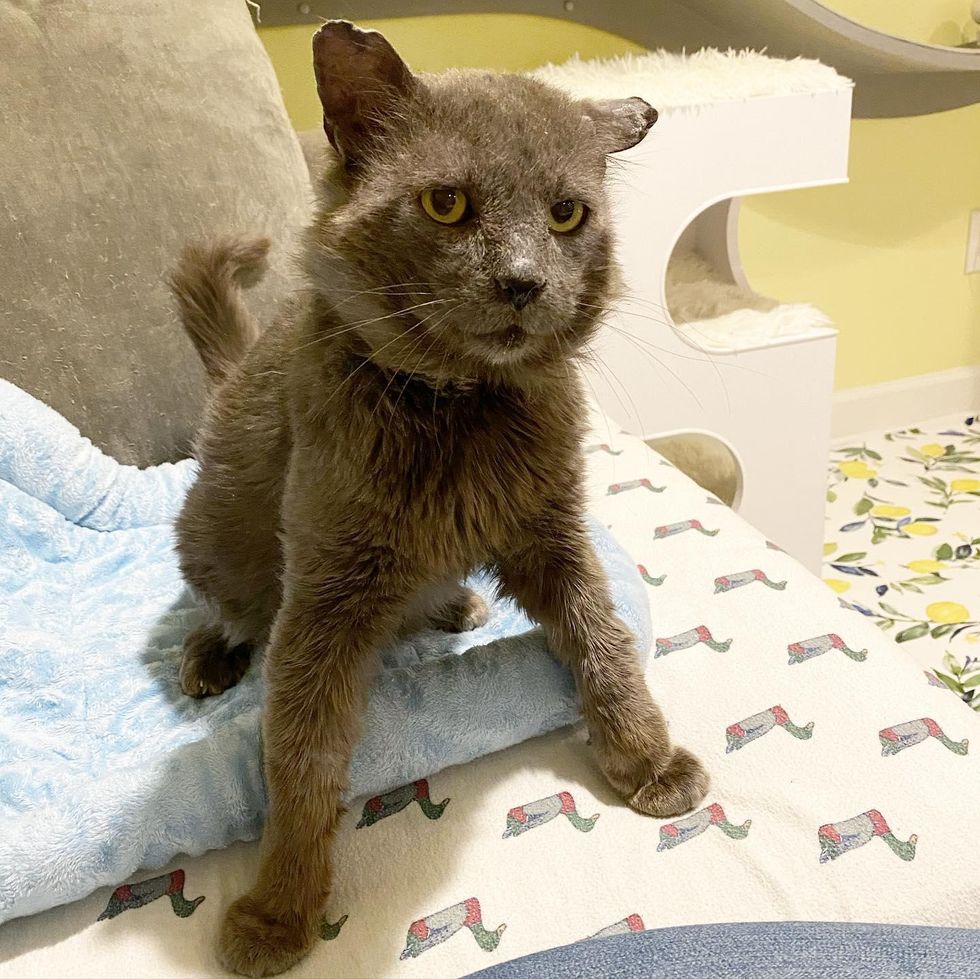 Jen @pokeypotpie
"Mason has discovered that pets are pretty much the greatest thing ever, and he will soak up all the cuddles (including belly rubs) for as long as you're willing to dispense them," Jen said.

"He may look like a scrappy tough guy, but he is really a sweet, gentle, little old teddy bear who wants nothing more than to be loved and pet."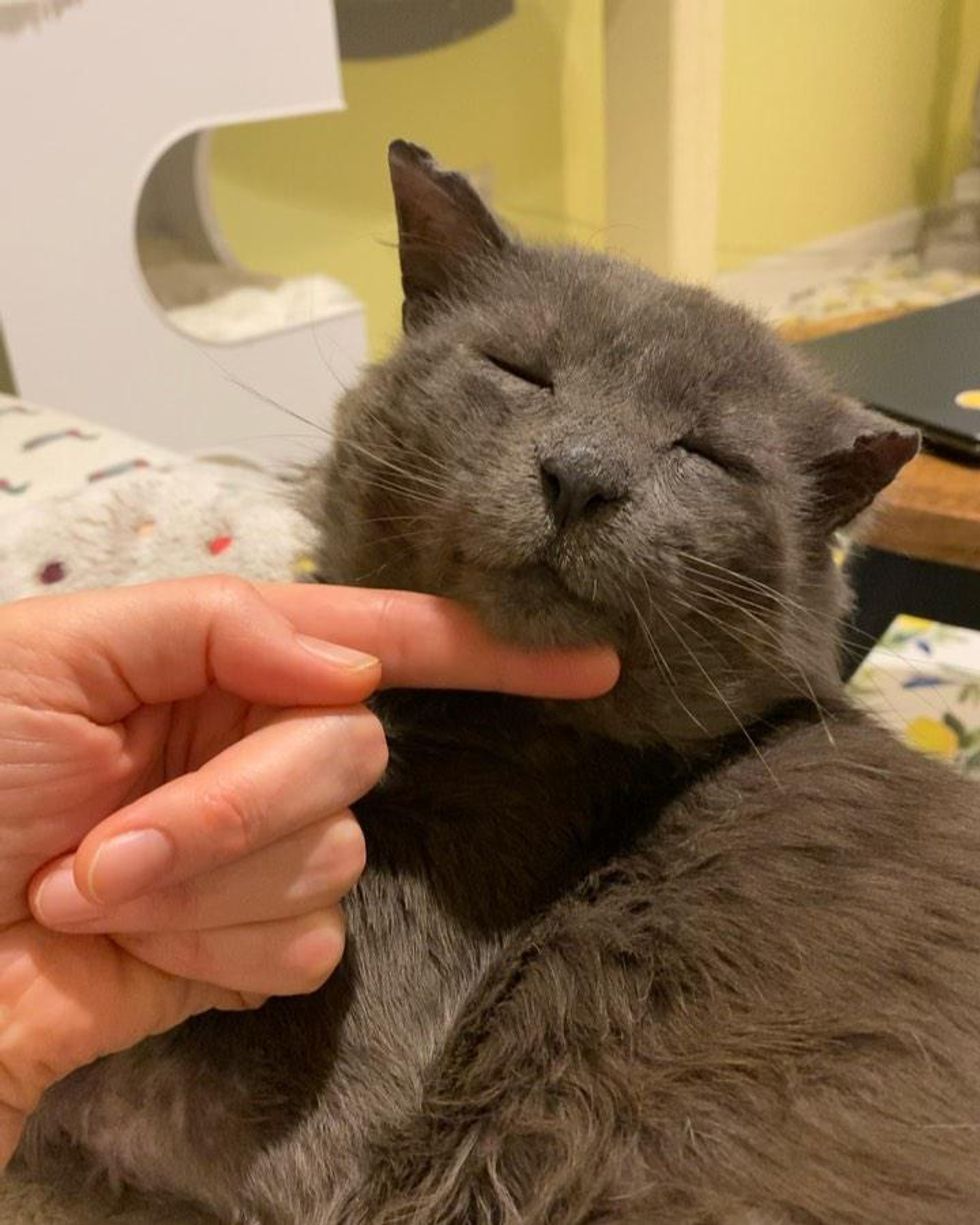 Jen @pokeypotpie
With proper care, good food, and plenty of love to go around, Mason has made great strides with his health. His appetite has soared. He is feeling more confident and comfortable, and even starting to play.

Watch Mason in this sweet video:
Mason the catwww.youtube.com
After a follow-up vet visit, they were able to determine the lump on his leg to be an old "crushing" injury that healed poorly.
"The vets surmised that poor Mr. Mason got his legs trapped in something, but managed to extricate himself and heal."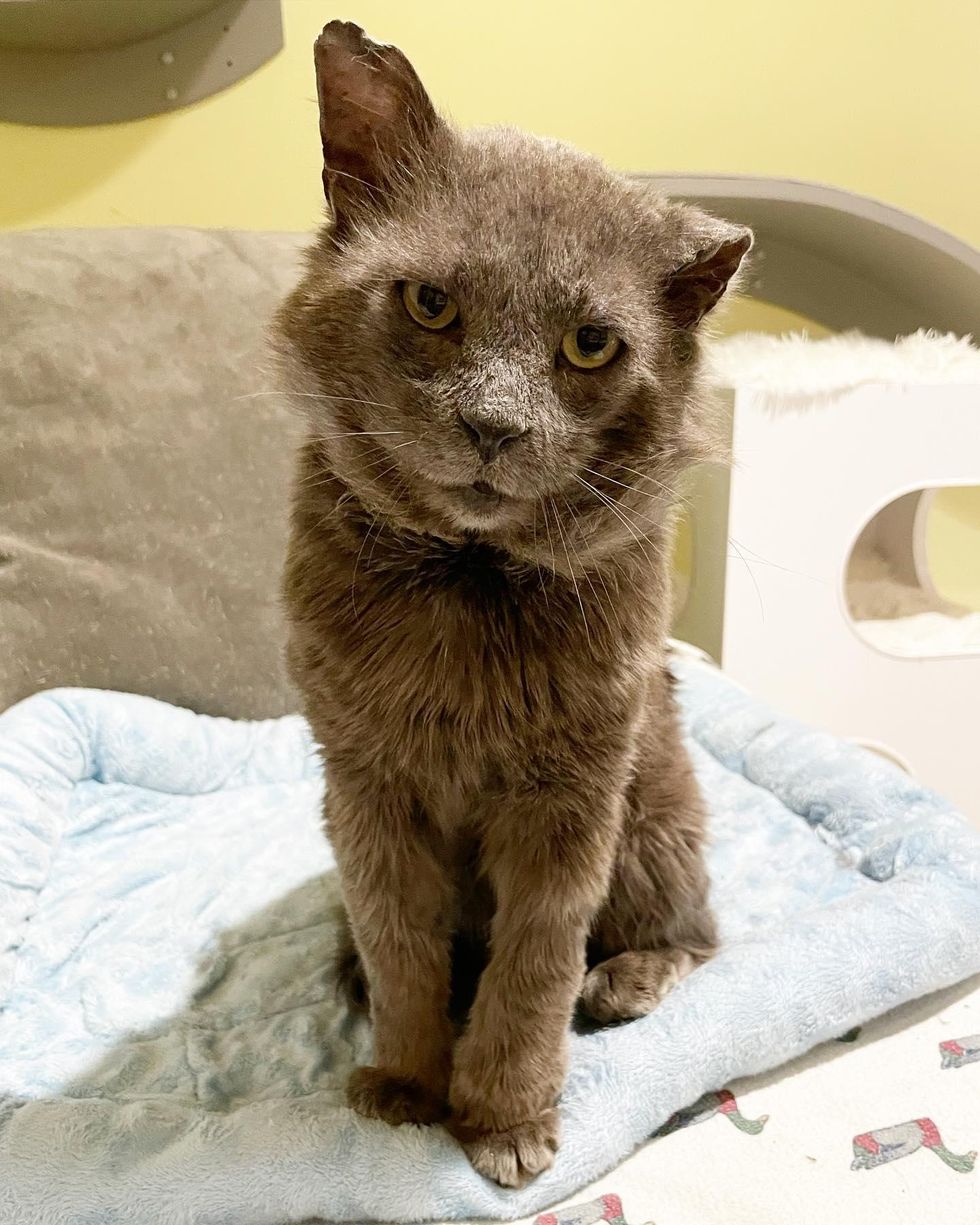 Jen @pokeypotpie
Mason had a tough life before he was rescued, but the road ahead of him is going to be filled with love and comfort. "He has a very tough guy look, but he is legitimately one of the sweetest cats I've ever met," Jen told Love Meow.

"There's not a mean bone in his body. He's just a boy who's had to put up a tough front to survive in a tough world."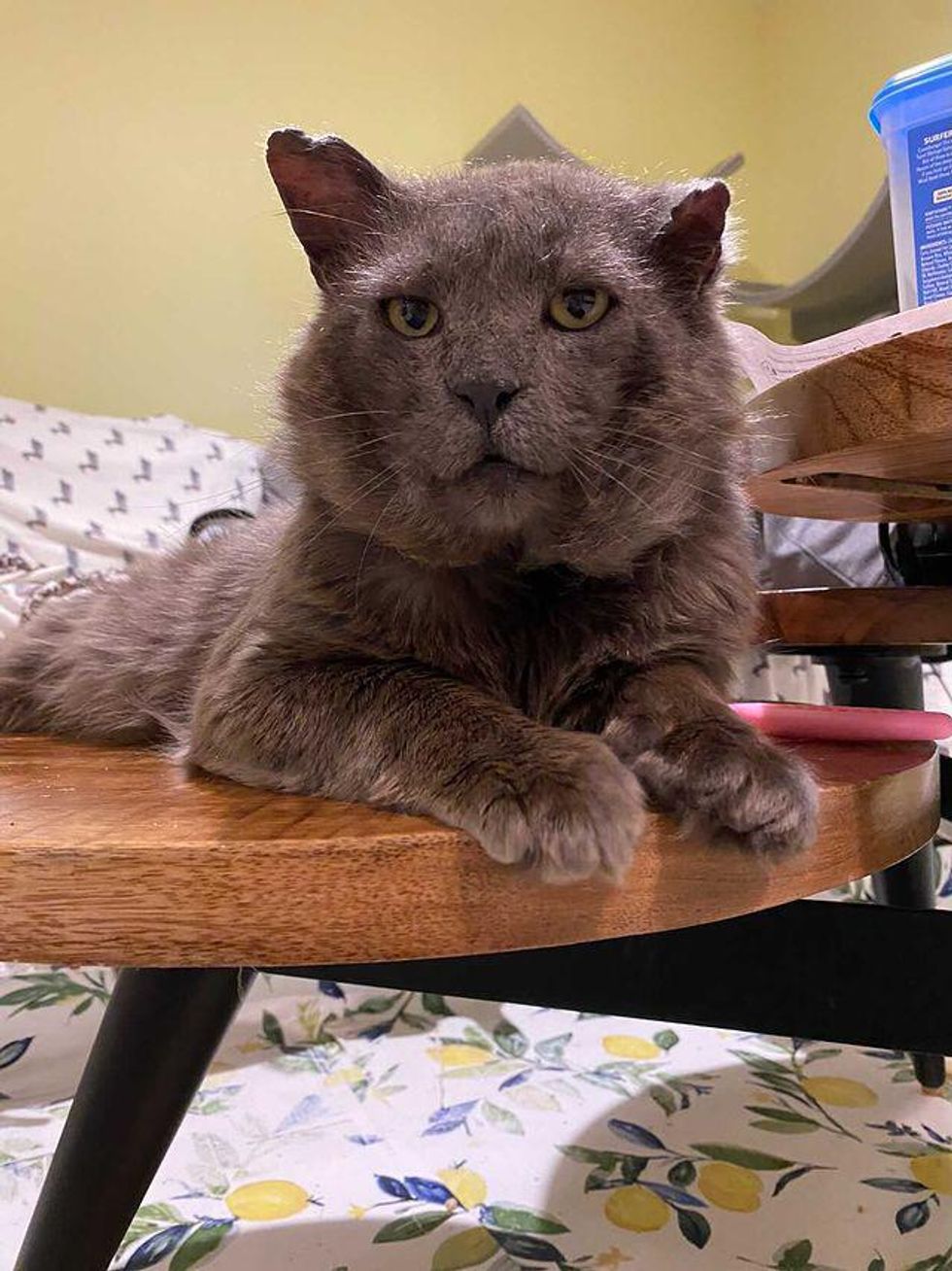 Jen @pokeypotpie
Over the past several weeks, Mason's fur has gotten softer and shinier. He's put on weight and gained a lot of energy. "Now, he waits by the door for us to come in. He's a totally changed boy."
Mason finds so much joy whenever he hangs out with his people. He will snuggle up to them, immerse himself in all the pets and belly rubs, and purr himself to sleep.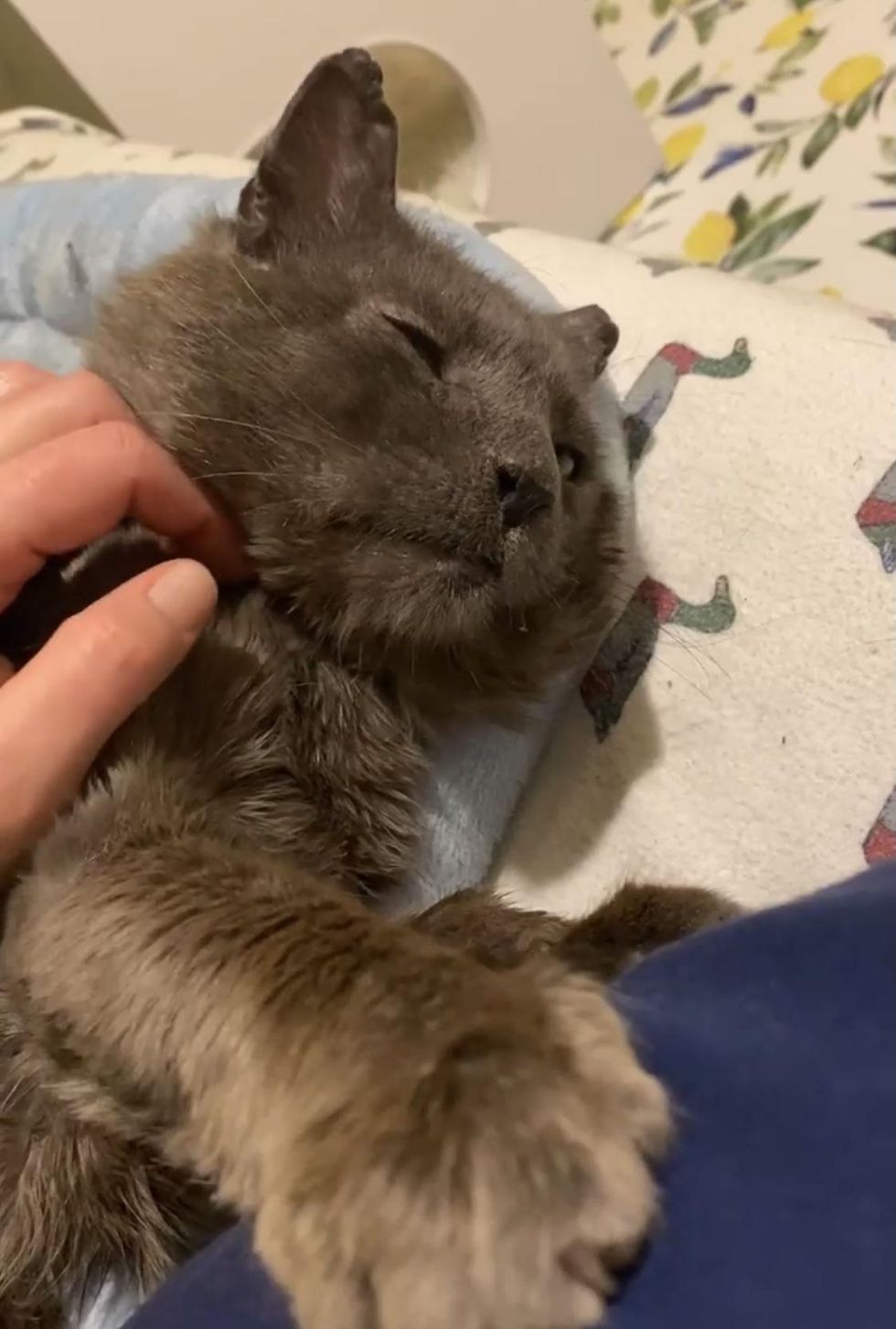 Jen @pokeypotpie
"We are glad he's with us. We know we can get him in tip-top shape so that he can find a real and true forever home."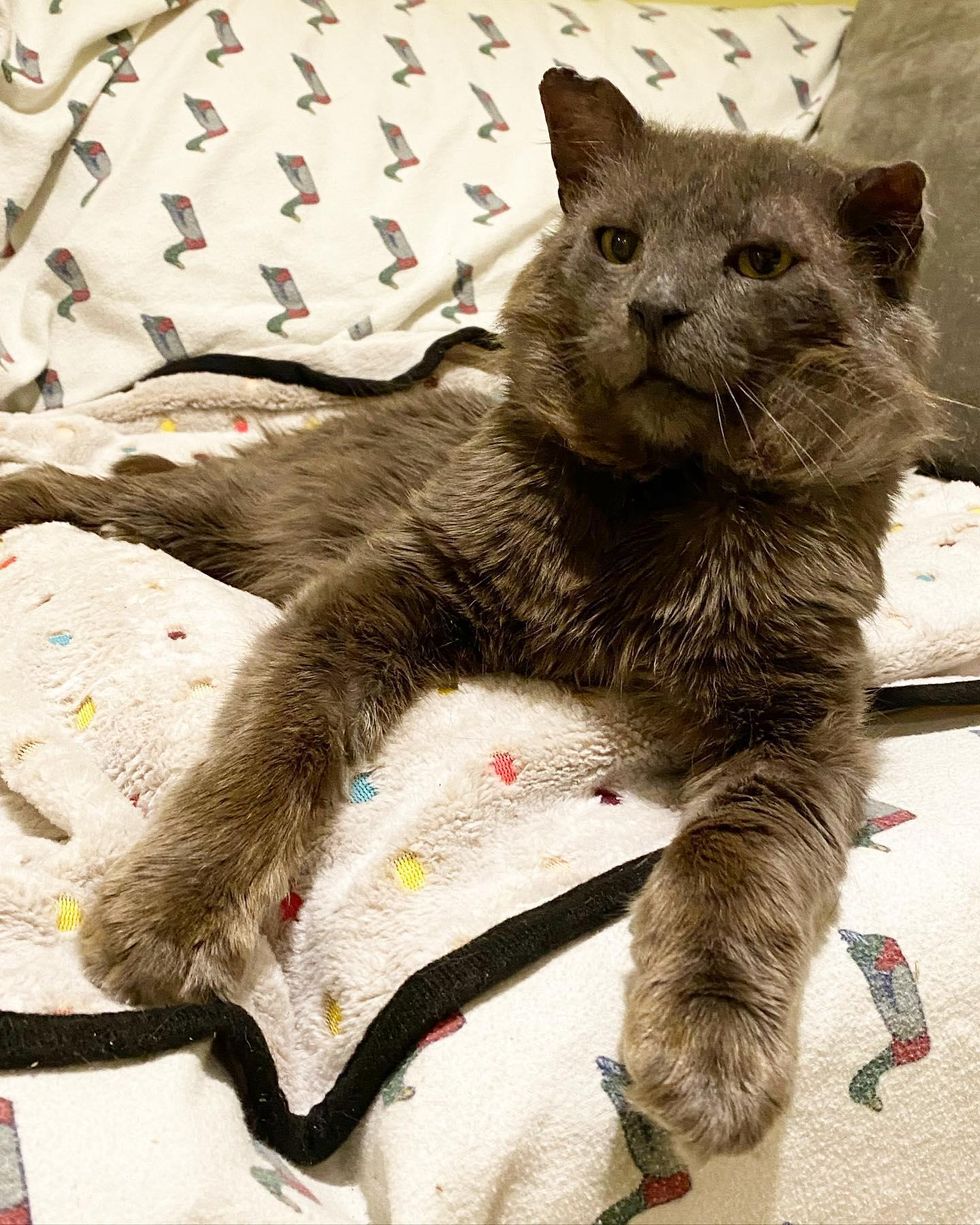 Jen @pokeypotpie
Share this story with your friends. Follow updates on Mason and Jen's fosters on Facebook and Instagram @pokeypotpie.

Related story: Woman Befriends Cat Who Lived Years on the Streets, and Comes Back for Him