A neighborhood cat showed up in a backyard for food. The homeowner knew she had to help.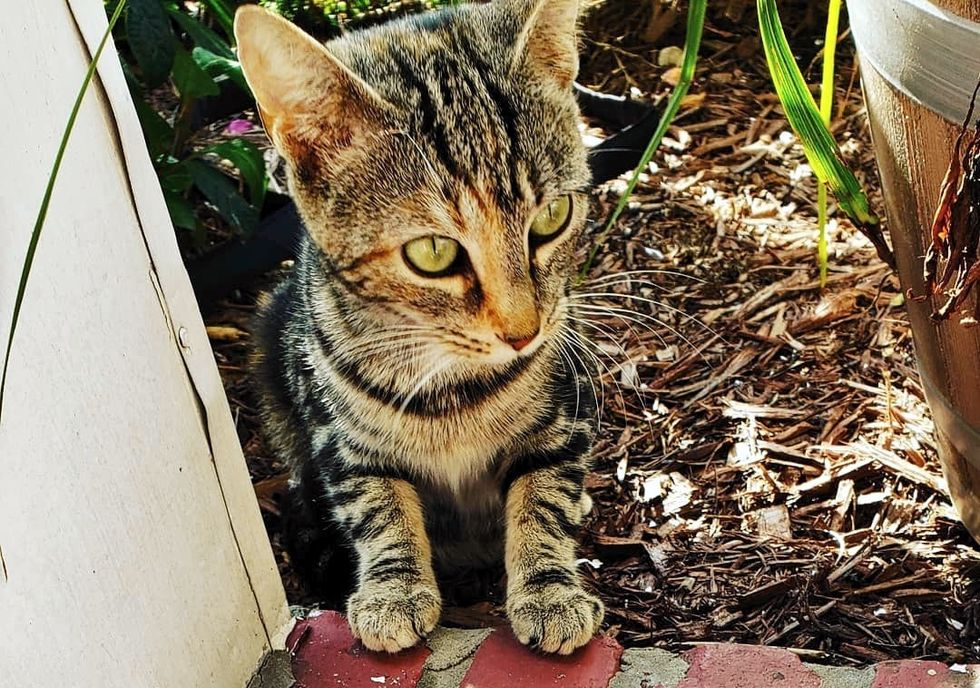 Vanessa @the_boys_n_girls_of_the_bay
Vanessa, an animal rescuer based in New York, has been helping community cats in her area. After placing a rescued cat into a forever home, another one came along. "I always joke that there's a kitty billboard out there that brings these cats to me," Vanessa told Love Meow.

A torbie cat (tortoiseshellortie-tabby) showed up at her house, scrounging for food. She was very shy and elusive at first. Vanessa wasn't sure if she was feral but decided to try to win her over.
When she got a good look at the kitty, she noticed her pregnant belly. On September 1st, the cat who was always punctual at meal time, didn't show up that day. The next day, she returned but was no longer carrying around a big belly.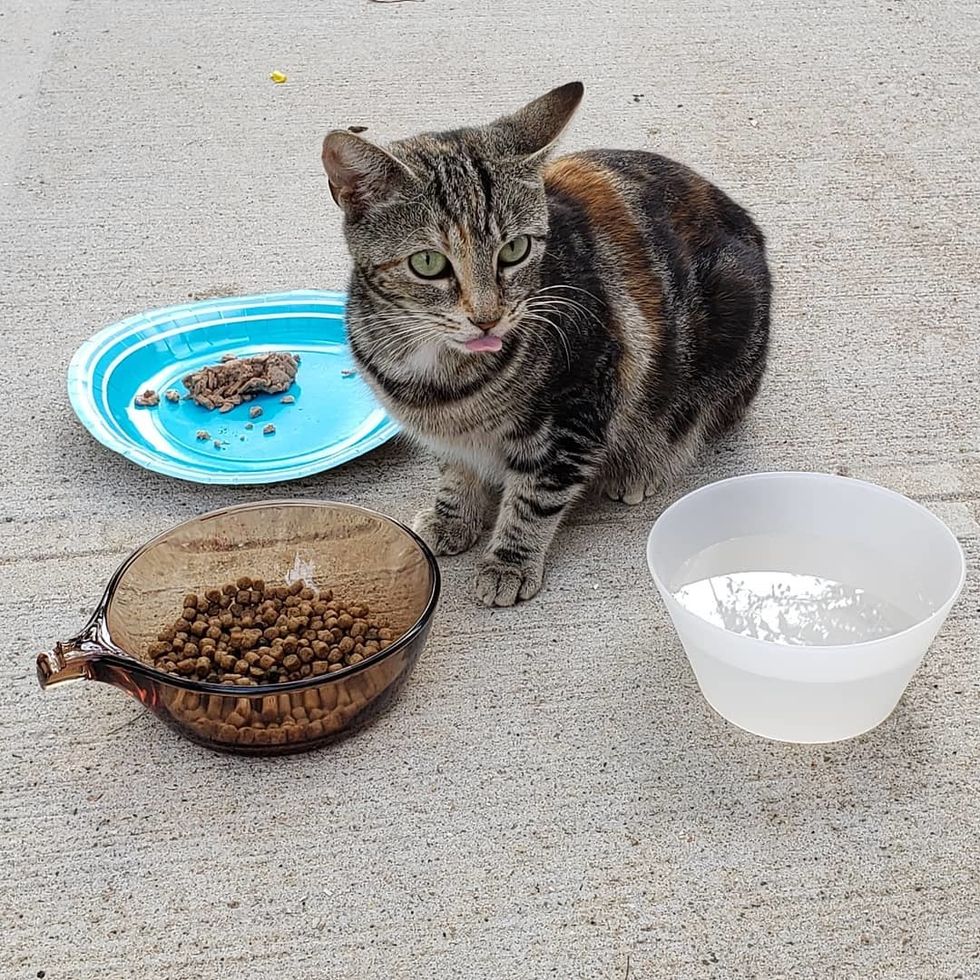 Vanessa @the_boys_n_girls_of_the_bay
It was clear that the cat had given birth, but no one knew the whereabouts of the kittens except the mom.

"She was eating up a storm — she had a whole can of wet food at noon and then came yelling for more. I was happy she knew exactly where to find me, and that when she needed me she didn't hesitate."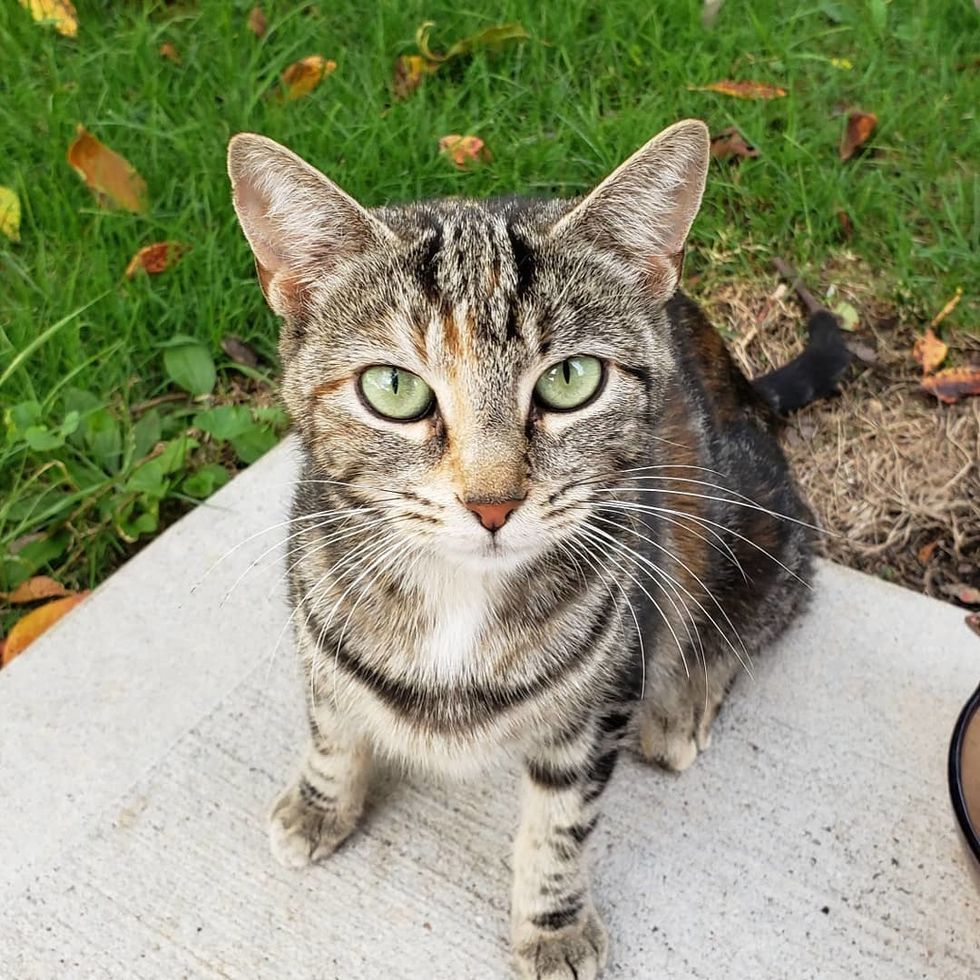 Vanessa @the_boys_n_girls_of_the_bay
Hoping to locate the kittens, Vanessa continued to try to bond with the cat mom by providing food three times a day. It took about a week until the torbie decided to trust. "She was eating and I started to pet her. As time went on, her trust kept growing," Vanessa told Love Meow.

The mama cat decided she didn't need to hide her litter from her caretaker any more and began to let her follow her to the nest — four little kittens were stowed away. The cat mom was very protective of them and never left their side except for meal time.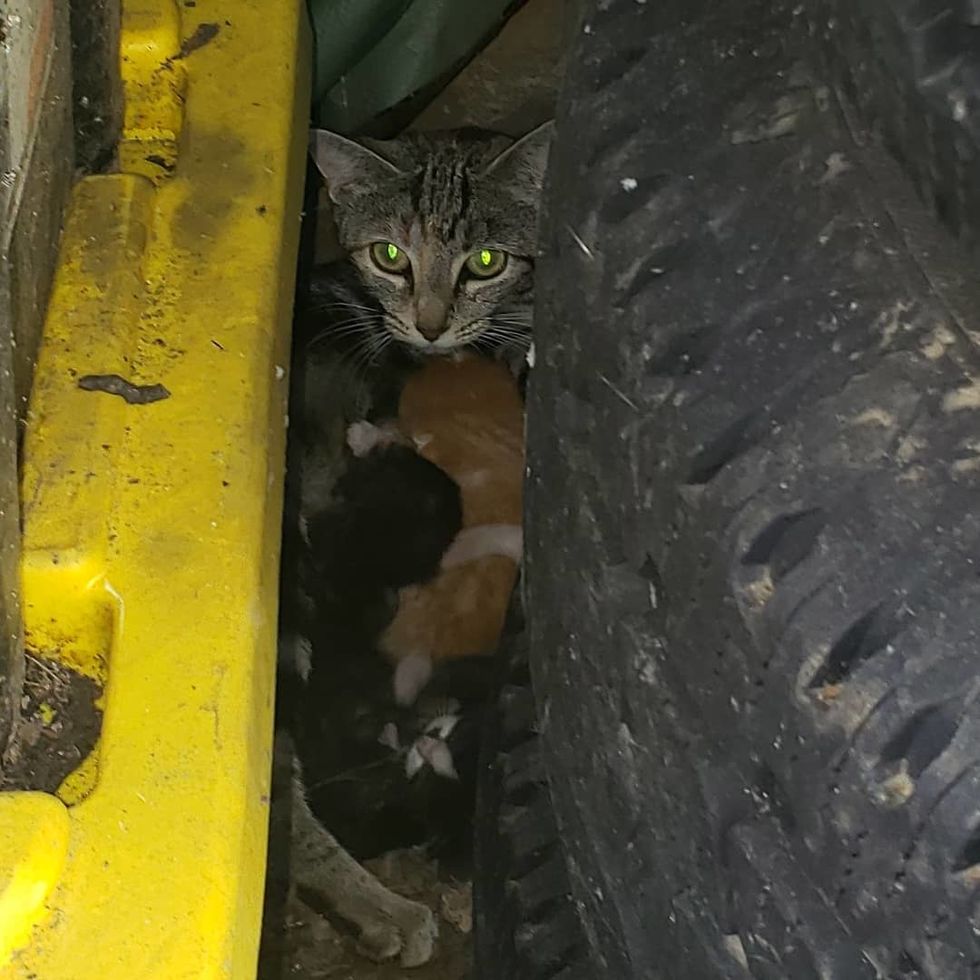 Vanessa @the_boys_n_girls_of_the_bay
Each day, she became more friendly and trusting towards her caretaker, rubbing on her legs and talking to her until food was served.
If Vanessa was a few minutes late, she would come to the door to get her.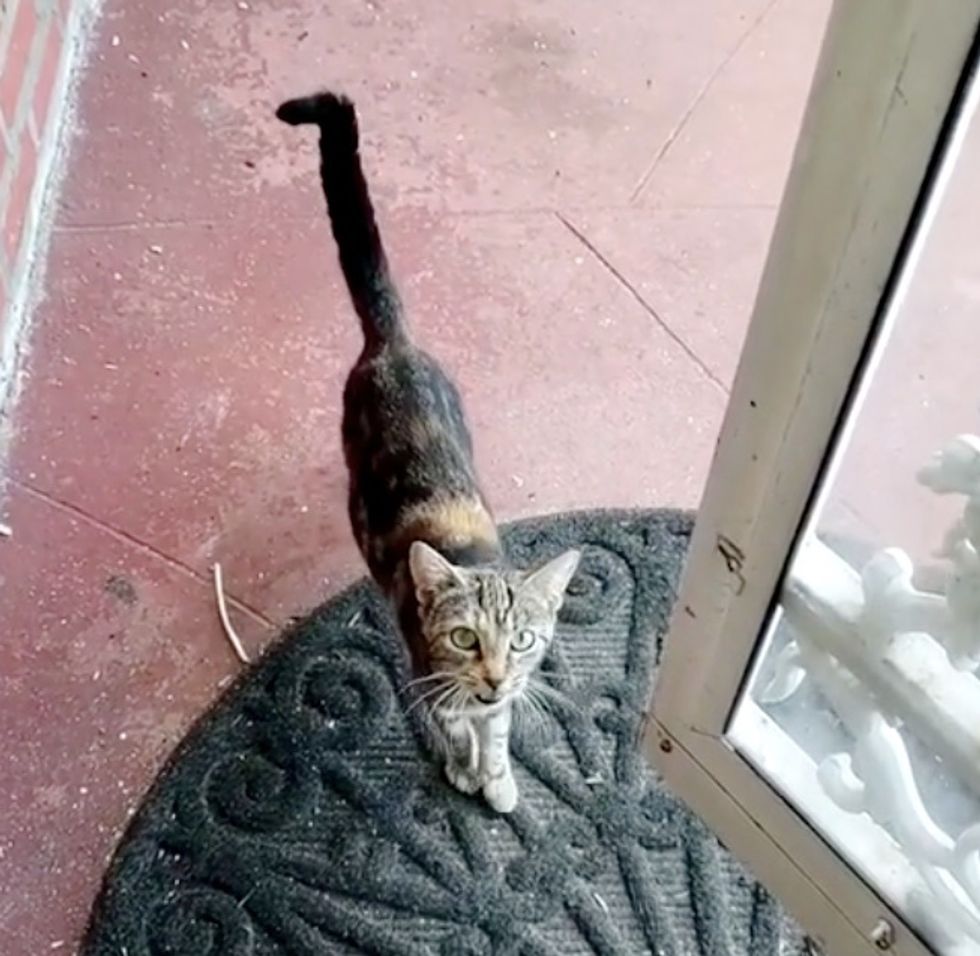 Vanessa @the_boys_n_girls_of_the_bay
Watch the sweet cat mom in this video:
Stray cat came back to rescuer who was kind to heryoutu.be
When the cat mom started moving her babies to other hiding places outside the backyard, Vanessa knew it was time to intervene and bring them inside a safe home.

She coaxed the mom out with food and scooped up her babies.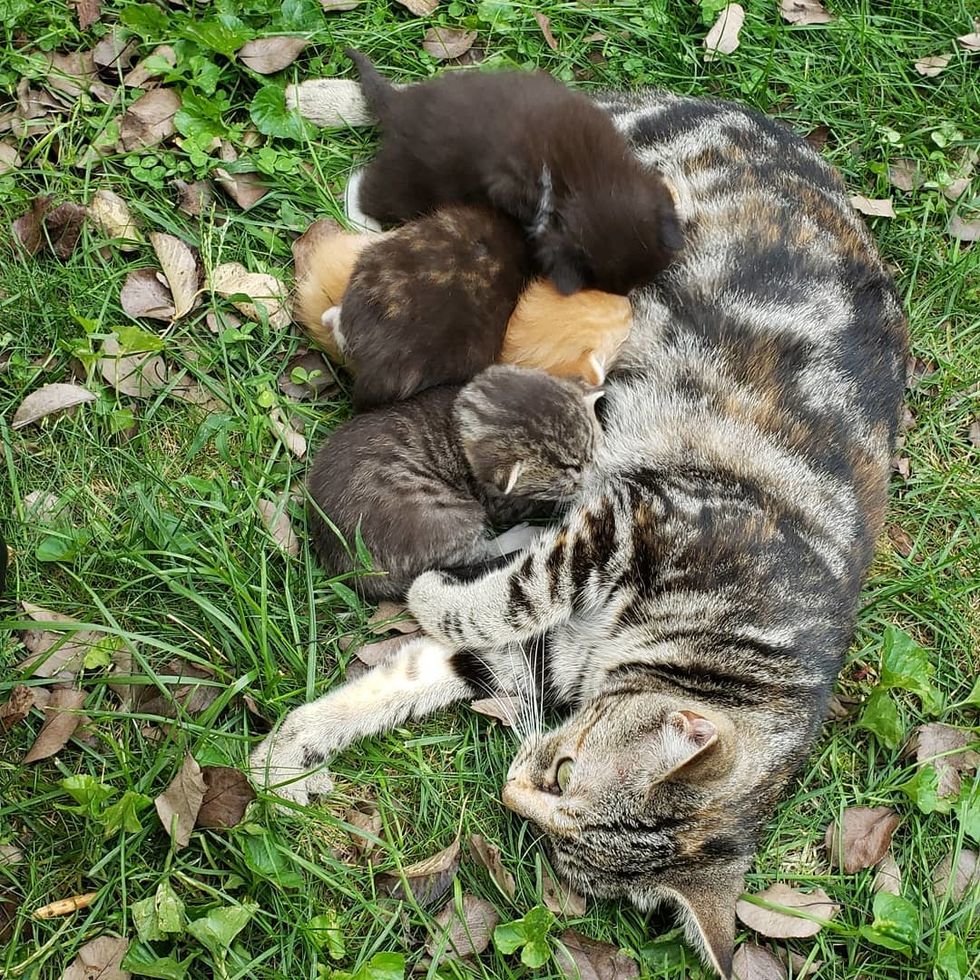 Vanessa @the_boys_n_girls_of_the_bay
"Good news is she knows I handle her babies and she seems ok with it," Vanessa said. "Everyone is good and settled in for the night."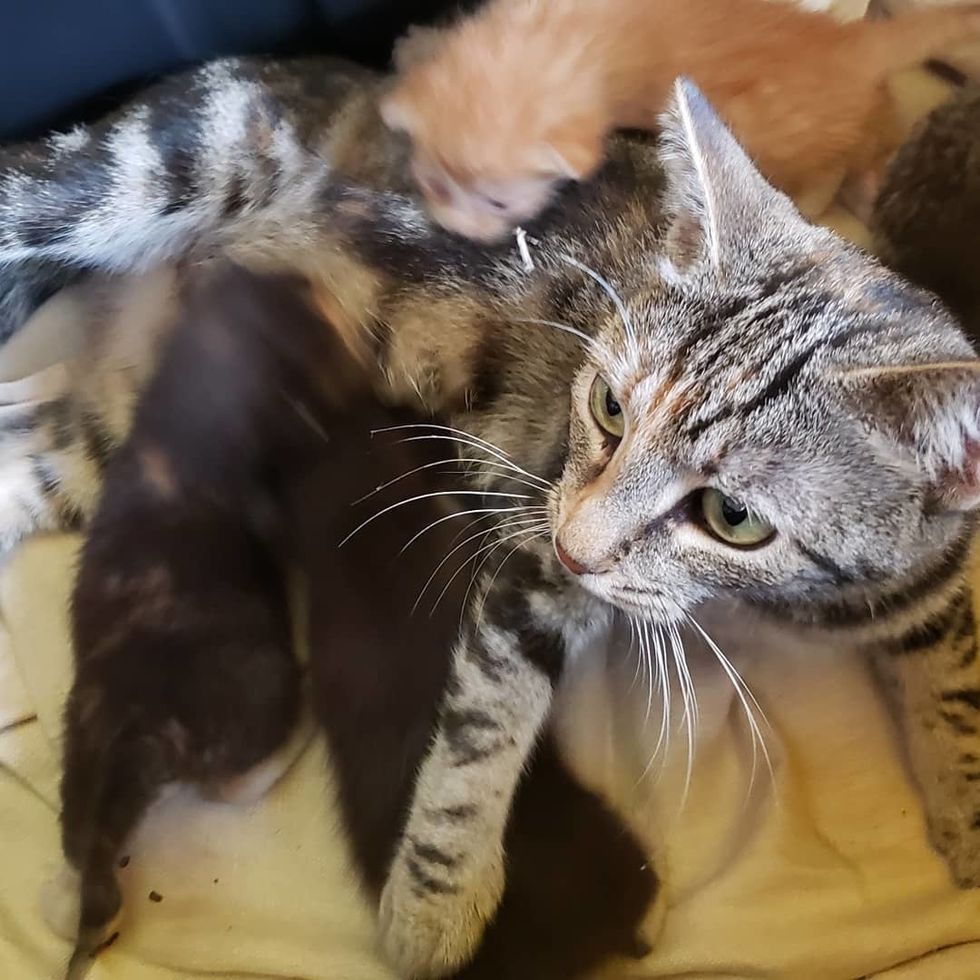 Vanessa @the_boys_n_girls_of_the_bay
The sweet cat mom is purring up a storm in the comfort of her foster home.
She is happy to have a clean, comfortable bed to nap in and plenty of food to go around.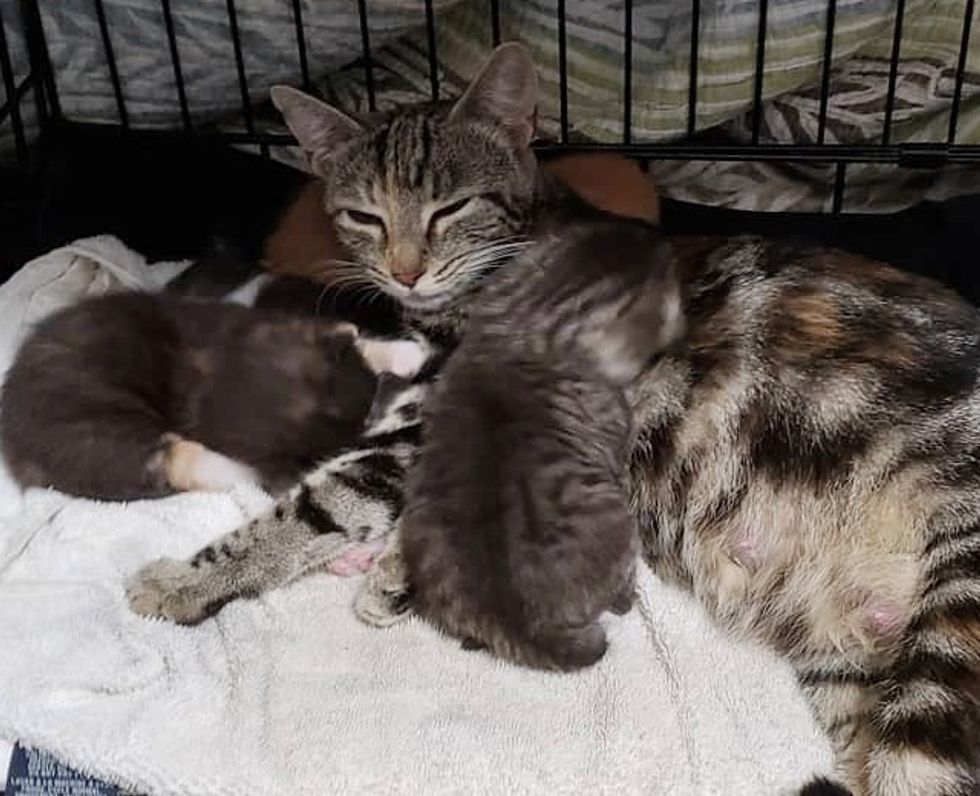 Vanessa @the_boys_n_girls_of_the_bay
Share this story with your friends. Follow updates on this little family and Vanessa's rescue work on Instagram.

Related story: Cat Walks to Neighbor's Home and Finds Kindness After His Own Family Left Him Behind