While other cats love to play with tissue paper, Boomer likes to play with a ball pit! He keeps jumping into his pool full of colorful balls to create a big splash and even hides in it so no one can find him :).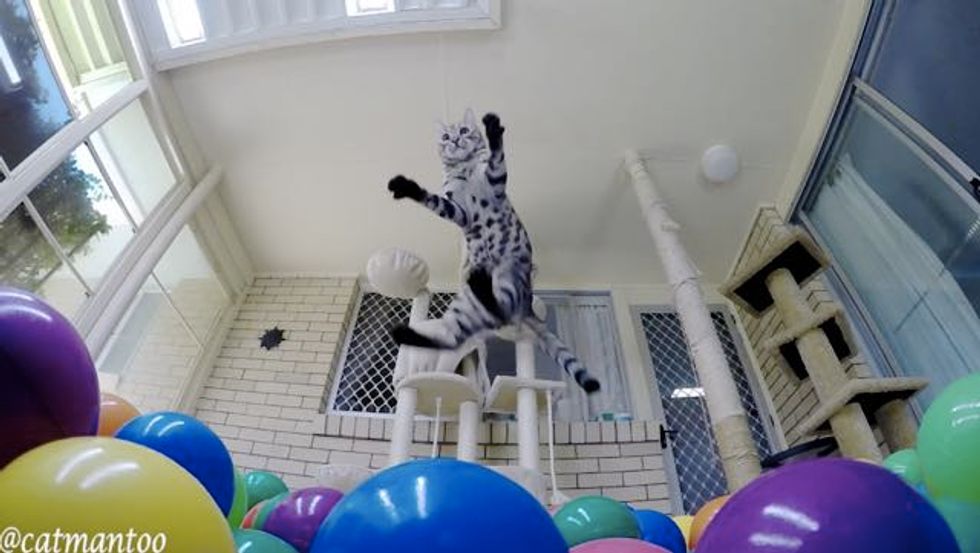 Boomer is a little Bengal filled with abundant energy. His human puts his energy to good use through a lot of activities and teaching him various tricks.
While Boomer's sister Didga the cat isn't a fan of the ball pit at all, Boomer's learned to love it! (Follow them on Facebook)
[Scroll down for video]
Where's Boomer?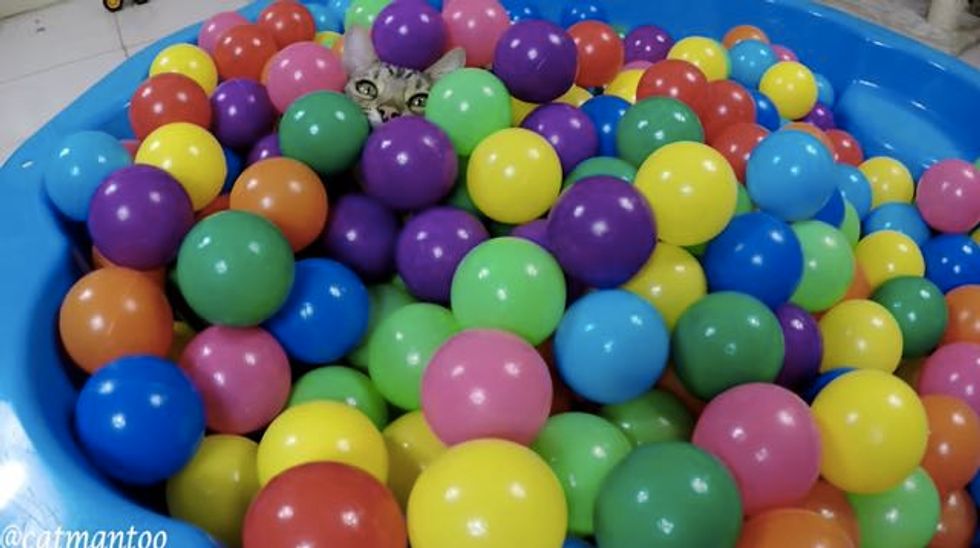 Watch the full video here:
Share this cute video!