An orange cat showed up outside a family's home and asked for help. His life was forever changed.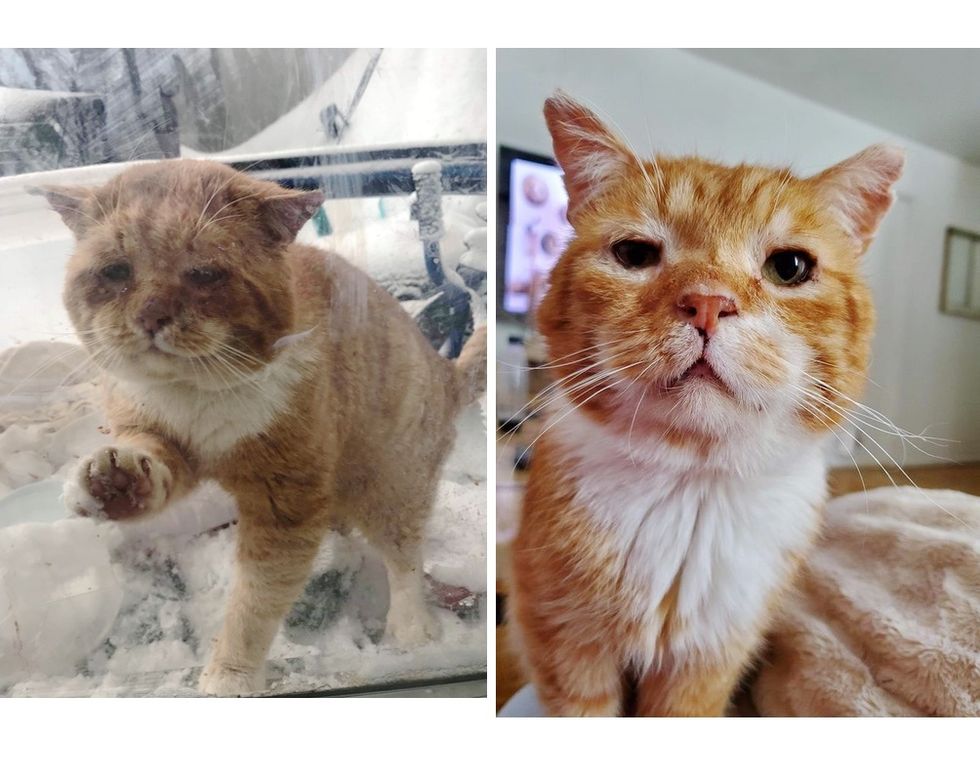 One Cat At a Time
Jaelle from Quebec, Canada was surprised to find a cat in her backyard, scratching at the door, begging to be let in. She had never seen the cat until that day (Valentine's day) last year, in the midst of the bitter Canadian winter.
Jaelle, who volunteers for One Cat At a Time, a kitten rescue in Quebec, immediately opened the door for the sweet feline. The orange tabby looked rough around the edges. He was cold, hungry and sick. Jaelle reached out to Marie Simard, founder of One Cat At a Time, and asked for help.
"Our rescue specializes in orphan kittens, but he was asking to be saved at the door and we couldn't leave him outside," Marie told Love Meow. "We tried to find the owner but there was no microchip. He was around 6-7 years old, not neutered and nobody was looking for him. Most likely, he was abandoned outside by previous owners a long time ago."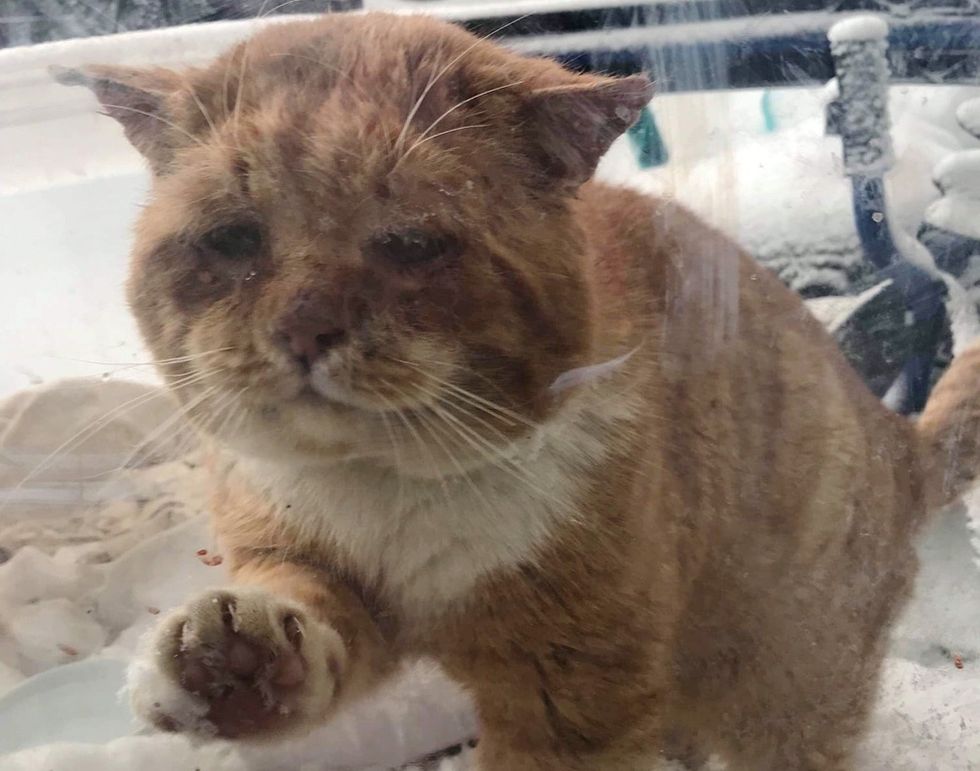 One Cat At a Time
The cat was rushed to the vet and had to be hospitalized for a few days due to a host of health issues. He was covered in fleas, battle wounds, and matted hair. He also tested positive for FIV (Feline Immunodeficiency Virus), and had parasites, many dental issues and upper respiratory infections.

Despite it all, the sweet feline was so thankful to be cared for at last. He was very frail but purred nonstop while being treated by the veterinary team, with full support from One Cat at a Time.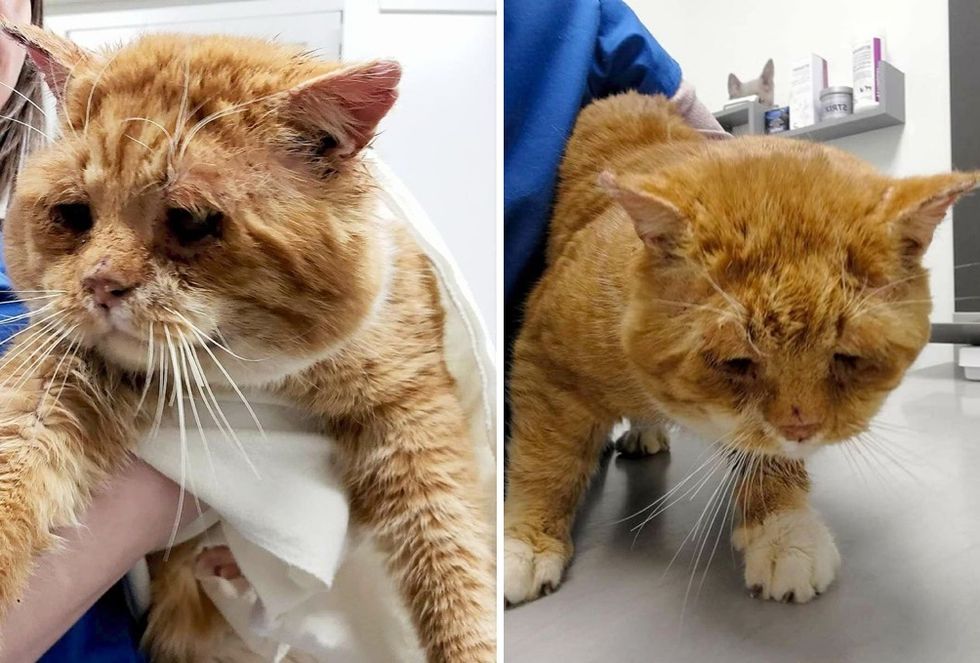 One Cat At a Time
After shaving off all the matted fur and getting the right medication, the sweet kitty could finally begin healing.
He was named Aslan after the lion from The Chronicles of Narnia. It's a mystery how he ended up on the streets, but he picked the perfect family for help that day, and gained a new lease on life.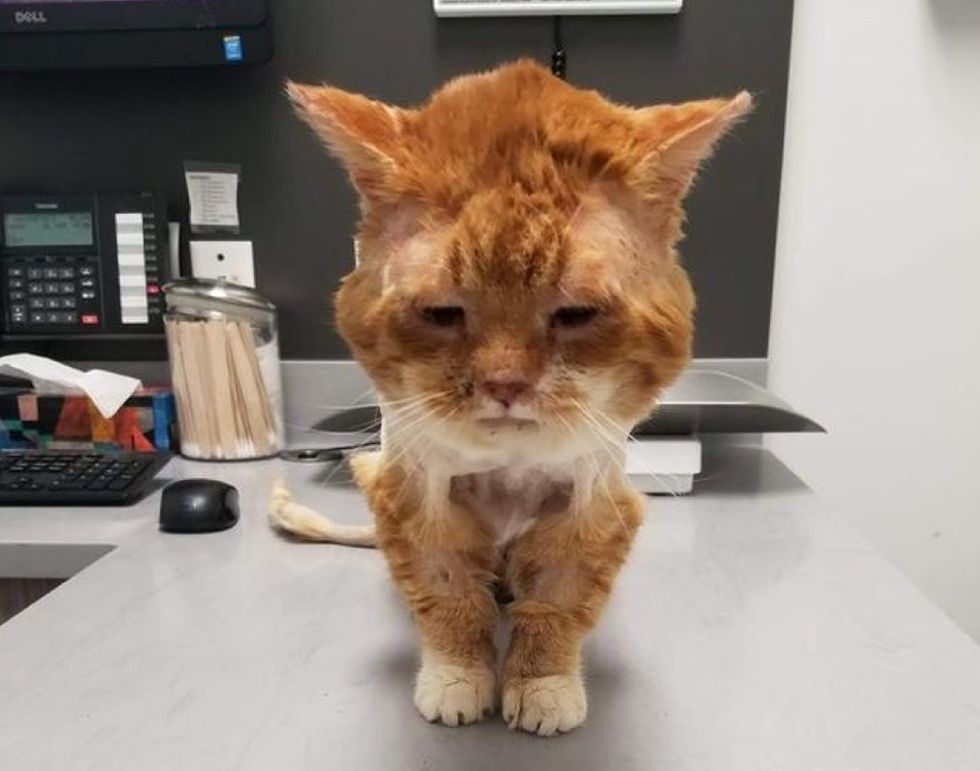 One Cat At a Time
Once Aslan was discharged from the hospital, Jaelle took him in to foster, so he could continue his recovery in the comfort of a loving home.
"He is so kind and loving. He purrs with gratitude and he is really happy to be an indoor cat again," Marie shared.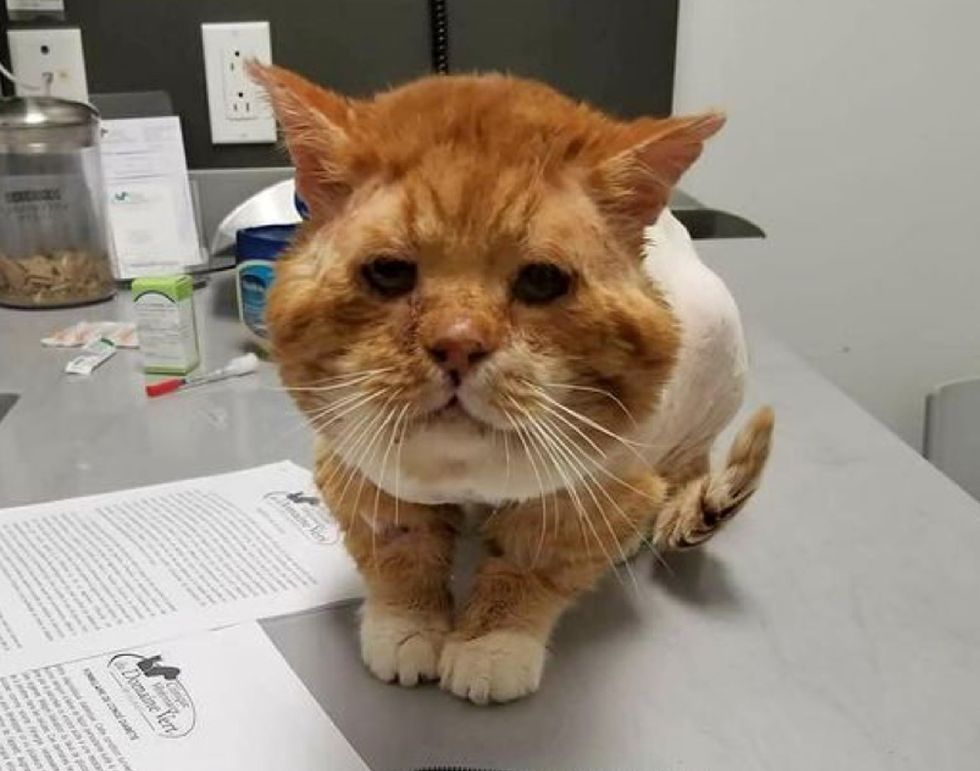 One Cat At a Time
Sweet Aslan was thrilled to have good food and warm beds. He ate to his heart's content at every meal and rested comfortably, making up for lost sleep.
"He loves people (and other cats) and asks for hugs all the time. It is clear that this beautiful cat has had a family before."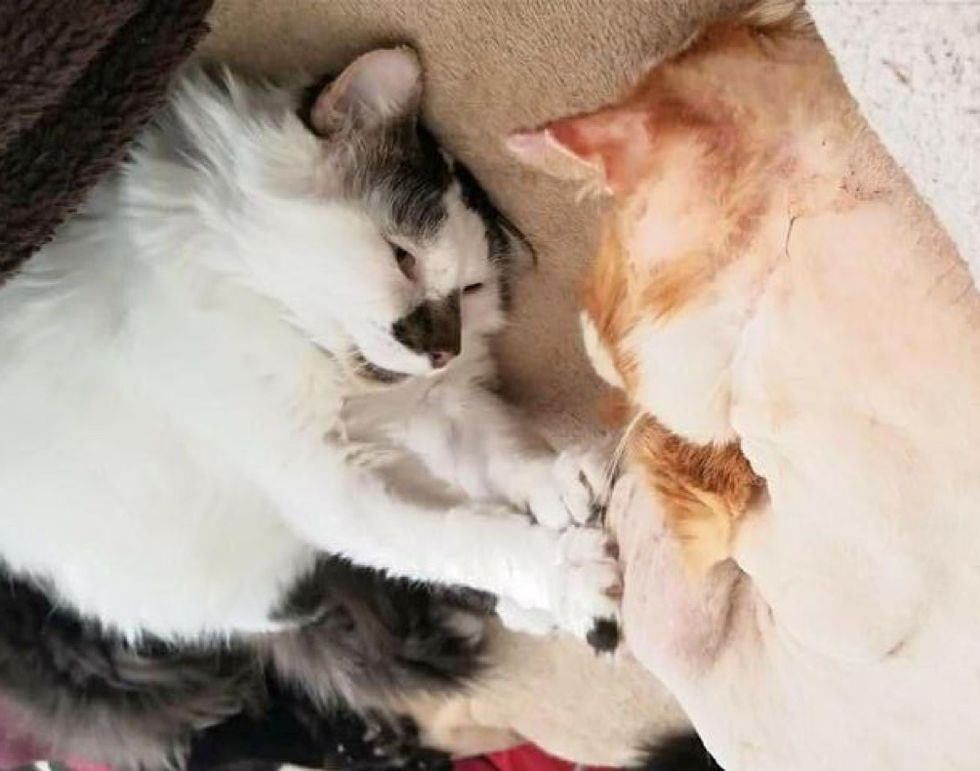 One Cat At a Time
During his recovery, a resident cat named Cleo, took Aslan under her wing. She kept him company after his dental and eye surgery and was always nearby, ready to shower him with hugs.

The two really bonded and spent a lot of time together, cuddling away.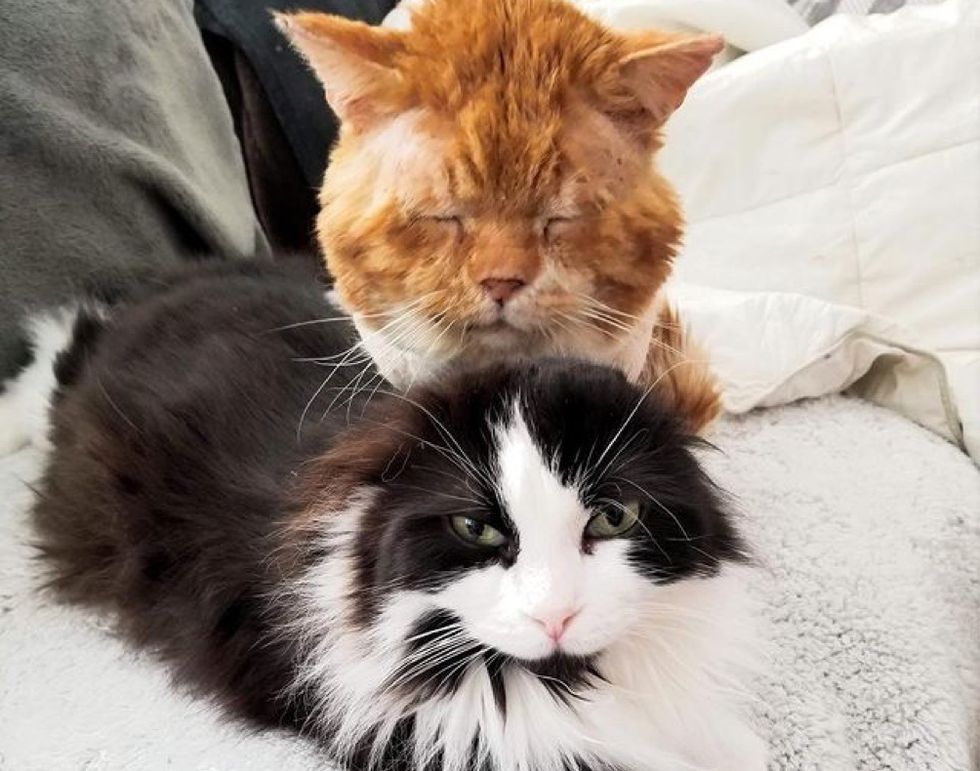 One Cat At a Time
Jaelle wasn't planning to adopt another cat but knowing how much Cleo and Aslan needed each other, she couldn't separate them. Aslan quickly crept his way into the hearts of the family.

Perhaps, he knew from day one that this was where he was meant to be.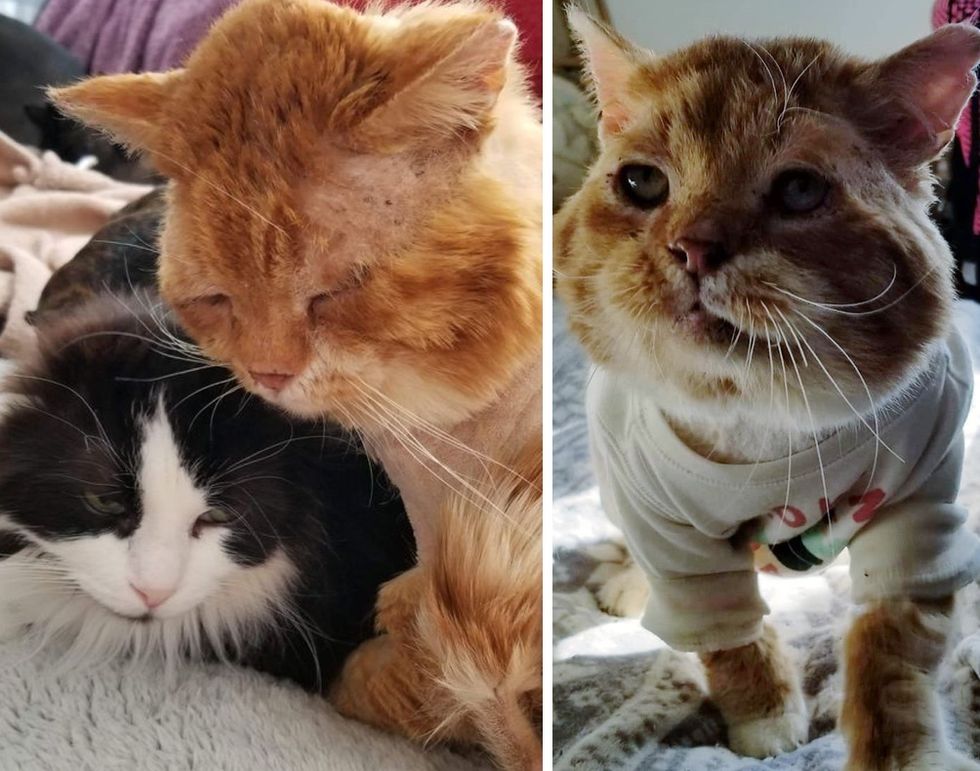 One Cat At a Time
Over the next several months, Aslan recuperated and regained good health. Every day, he was surrounded by furry friends as if they all played a part in his recovery.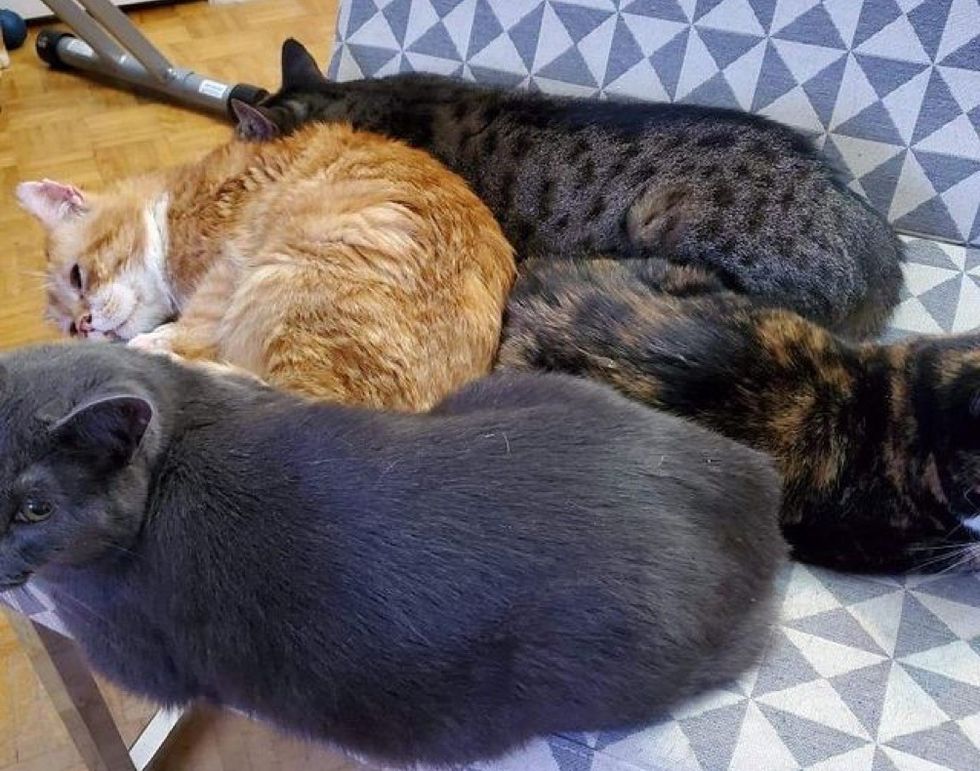 One Cat At a Time
The sweet orange cat is eight years old now and living the life of his dreams.
He no longer has to fight for food or shelter or brave the bitter cold. He has a big family that adores him to bits.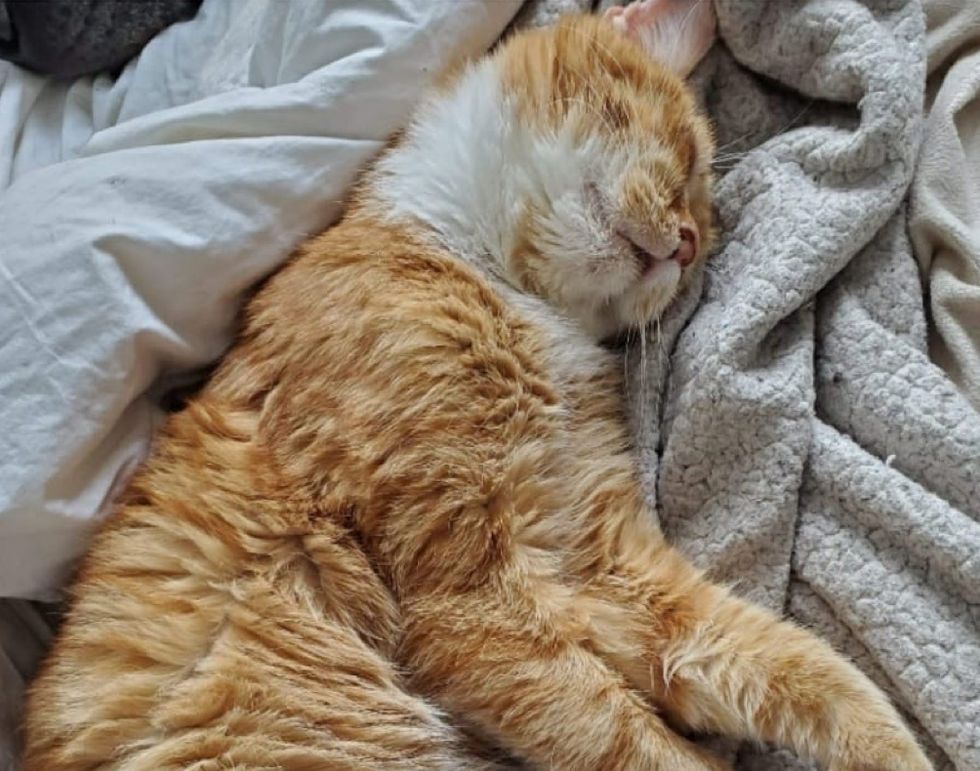 One Cat At a Time
Aslan is living like a king with all the luxuries that he so deserves. He continues to give cuddles to everyone around him, and doesn't have a worry in the world.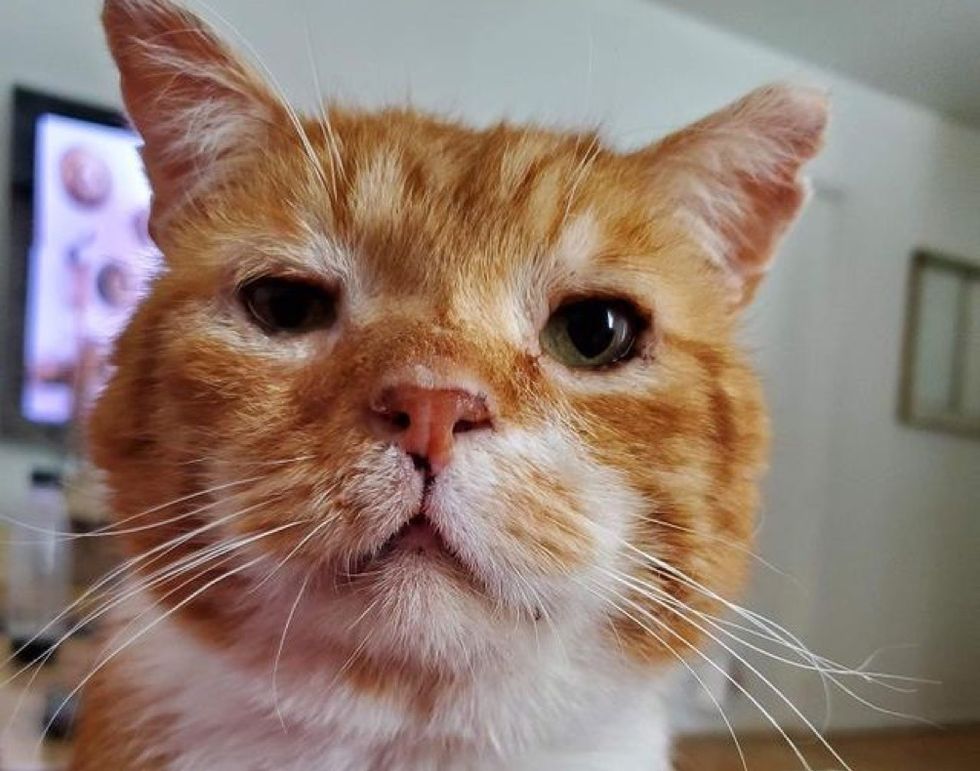 One Cat At a Time
Share this story with your friends. Follow One Cat At a Time on Facebook and Instagram.
Related story: Woman Befriends Cat Who Lived Years on the Streets, and Comes Back for Him