A cat mom was so happy when she found help for her little mini-me.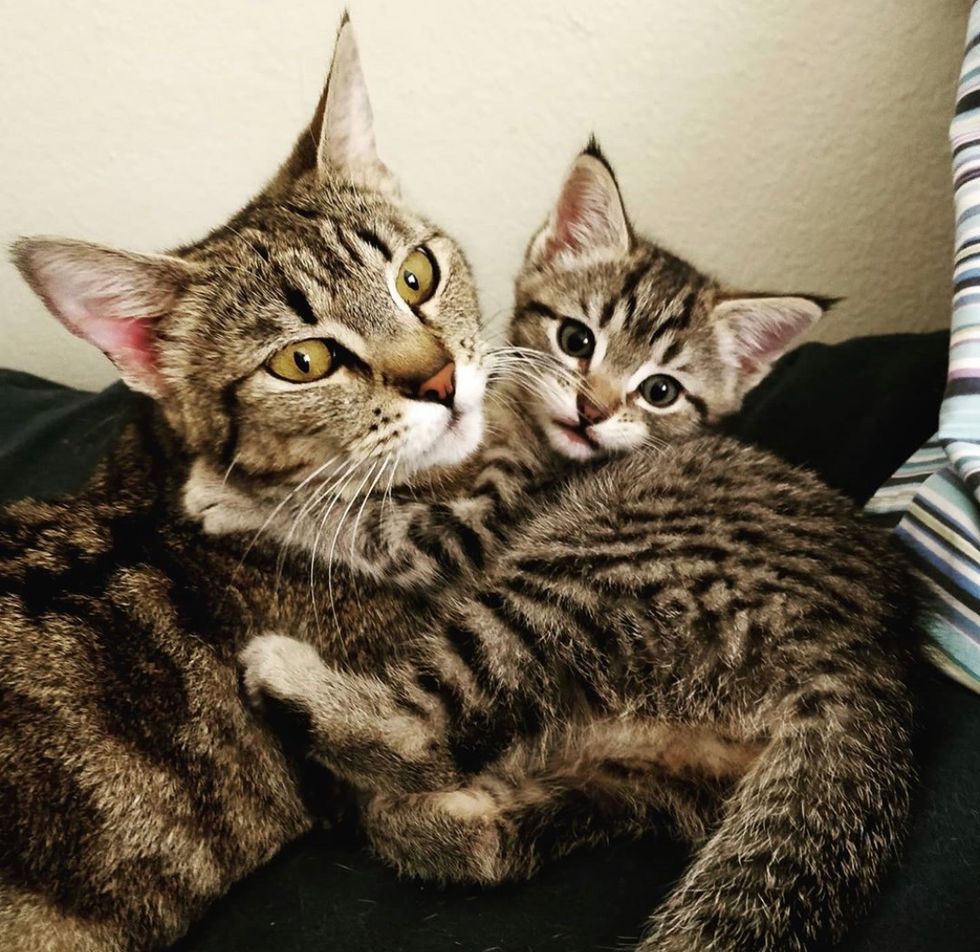 Jan @kittygarden626
Early last month, a tabby cat and her single kitten were brought to the ASPCA in Los Angeles. Jan, a volunteer of the shelter, was contacted about the mother and daughter duo, and immediately stepped up to help.

"Sparrow the kitten was estimated to be four weeks old. It's pretty rare for a mom to only give birth to one kitten, but we are not sure if Sparrow had siblings and what happened to them," Jan told Love Meow.
Jan brought them home and gave Mama Robin a quiet place to raise her kitten. The cat mom was very loving and nurturing from the start.
"It was clear Robin took good care of her. She seemed fine to let me pet her baby right after they came out of the carrier."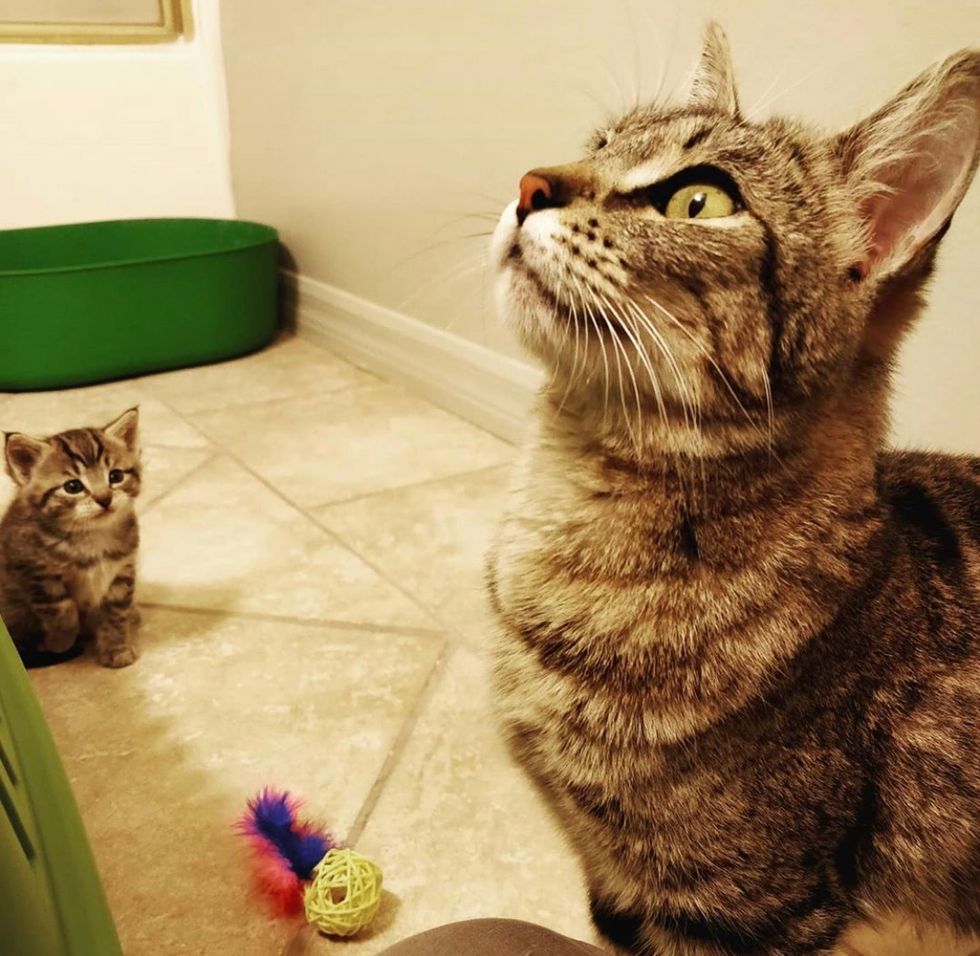 Jan @kittygarden626
Knowing they were in a safe home, Robin immediately relaxed and didn't mind her kitten wandering off to the other side of the room to explore.
The sweet mama snuggled up to Jan, giving her head butts as if to thank her for the help, while her little mini-me hopped around the room, claiming every square inch possible.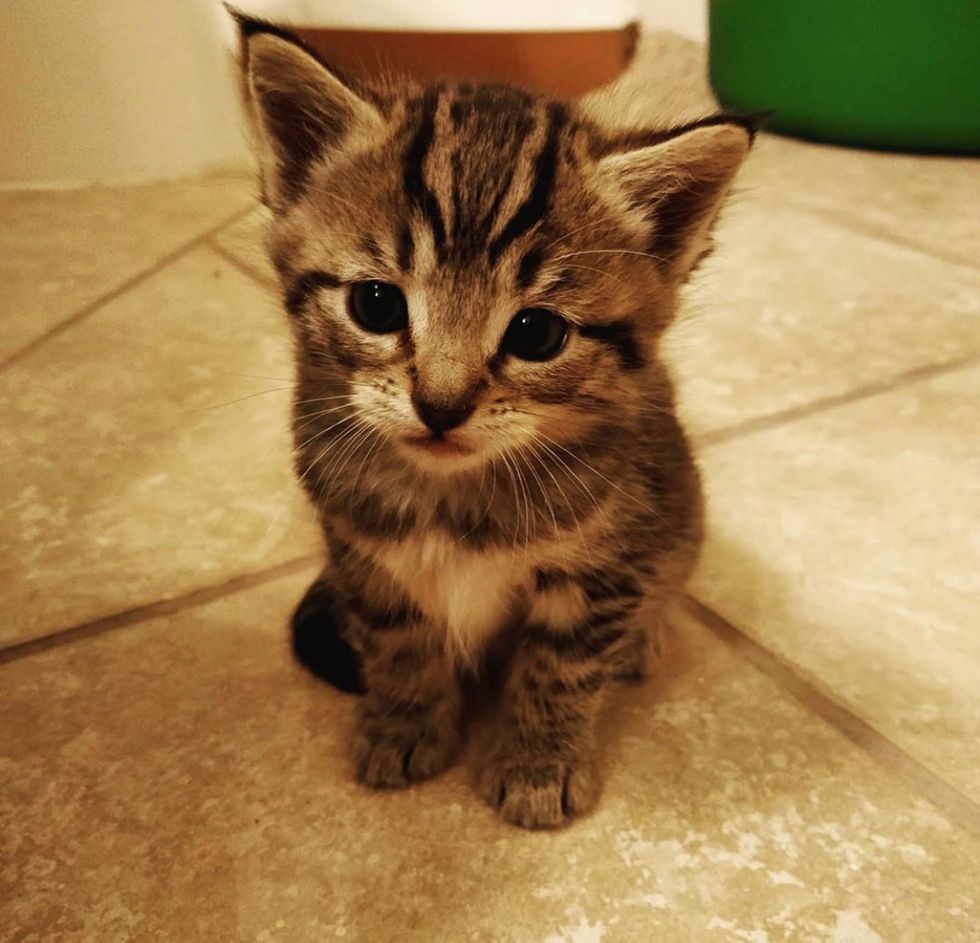 Jan @kittygarden626
"Besides fleas which were treated at their shelter intake, they have had no other health problems," Jan told Love Meow.

Mama Robin is quite the talker. She does adorable chirpy meows when she calls her kitten over to the milk-bar. "She makes super cute noises and just loves human attention."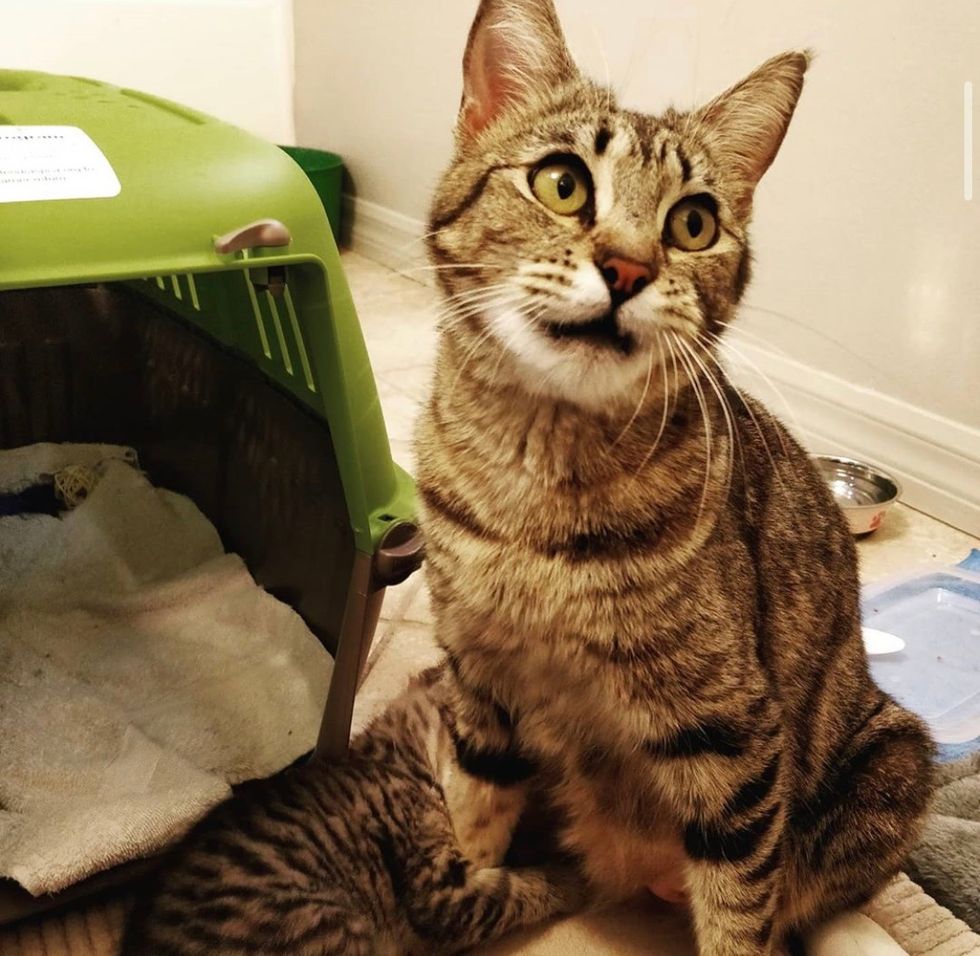 Jan @kittygarden626
"Sparrow was already interested in licking at wet food her first day in foster. She continued nursing from mom until about 6-7 weeks old."

They enjoy sharing lap time together with their foster family.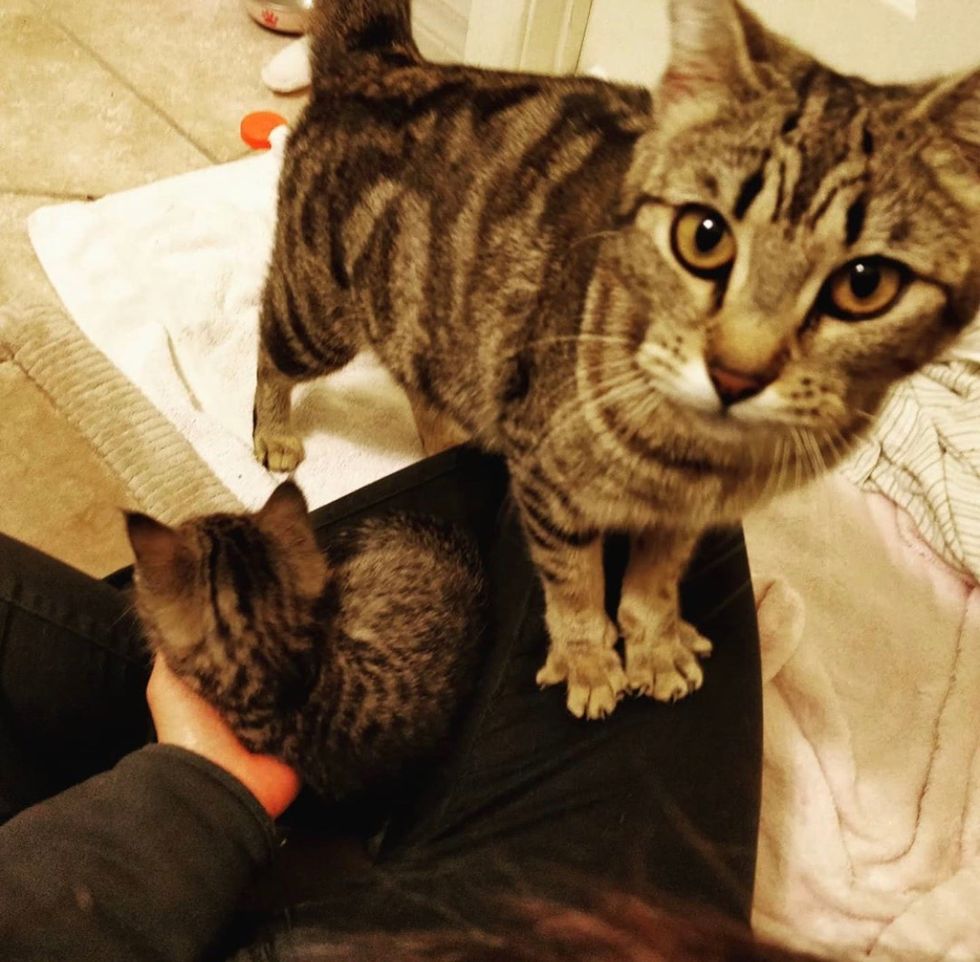 Jan @kittygarden626
Robin, who is around one year old, is still a kitten at heart. She is excited about play time and always shares toys with her little mini-me. "She chirps and meows a lot to her baby and people," Jan added.

Sparrow has learned to eat like a big kitty from her mom, and is kept meticulously clean and groomed at all times.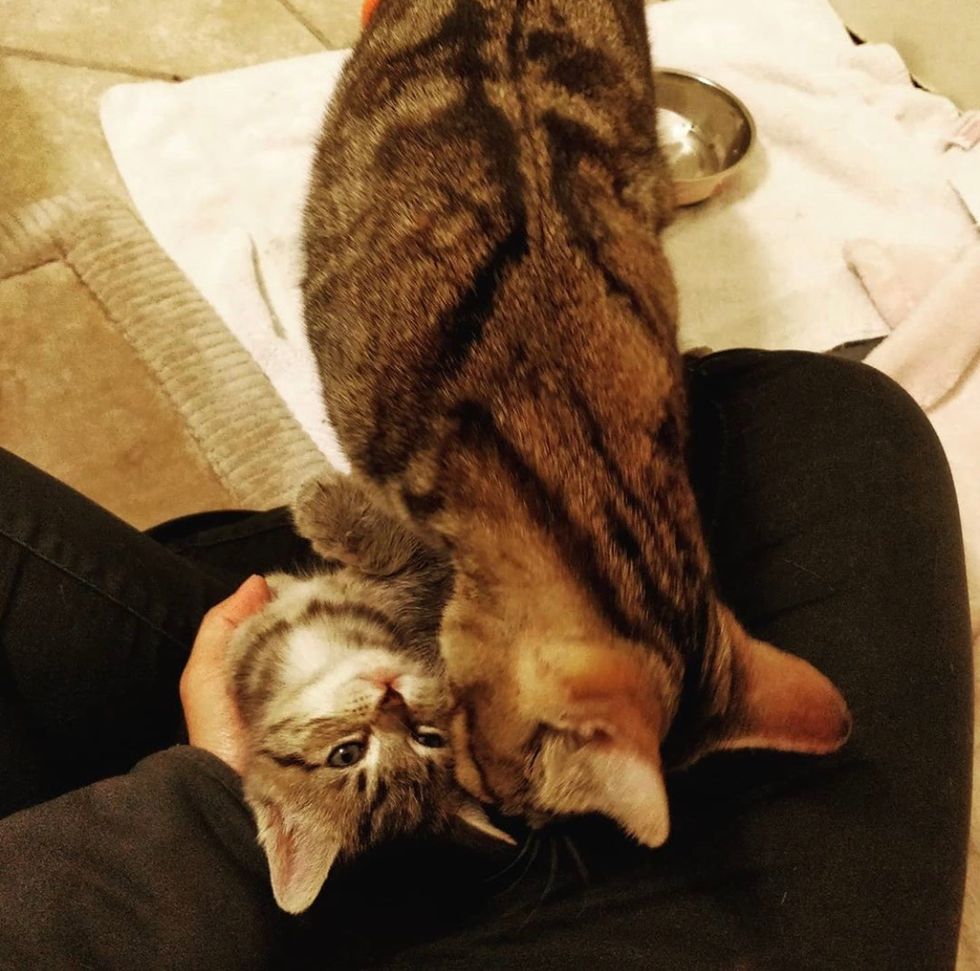 Jan @kittygarden626
"They love each other, and even though Sparrow is weaned and is a 'big girl' who can do things by herself, mama will still clean her and call out to her as if to ask, 'you ok?'"

Every now and then, Sparrow will swing by her mom's milk bar for a snack or two.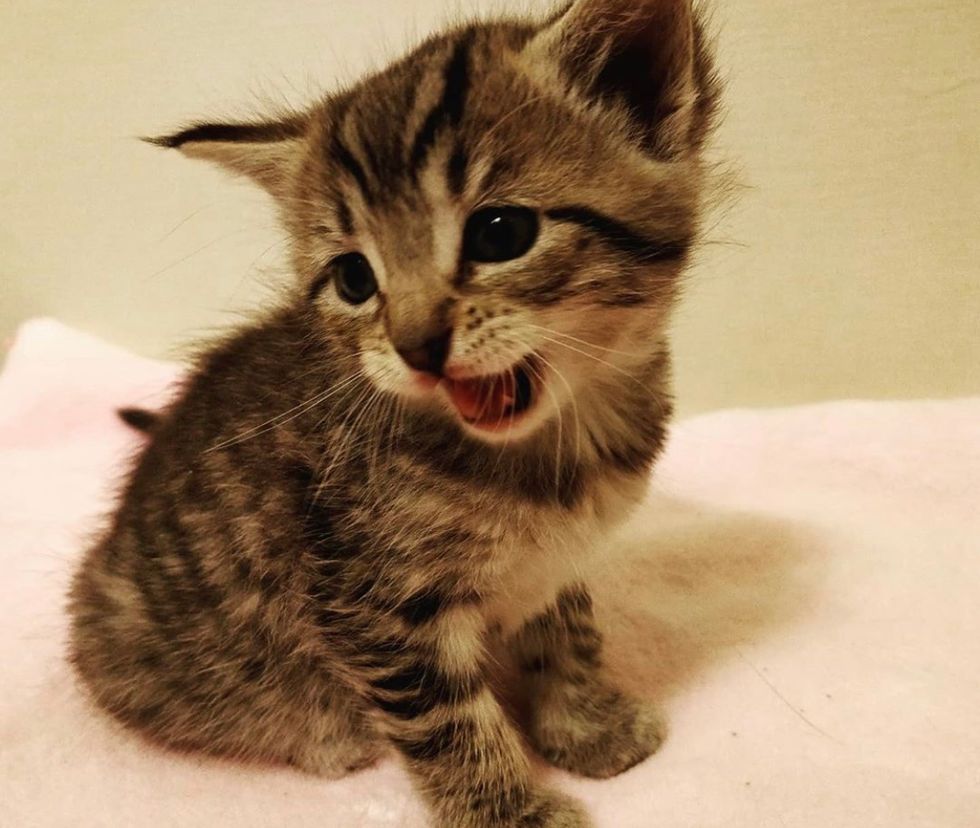 Jan @kittygarden626
The smart tabby girl is figuring things out in her own way.
Mama Robin used to jump on a carrier when she needed a break from nursing. "Once Sparrow developed the muscle strength for it a few weeks later, she learned to do it too."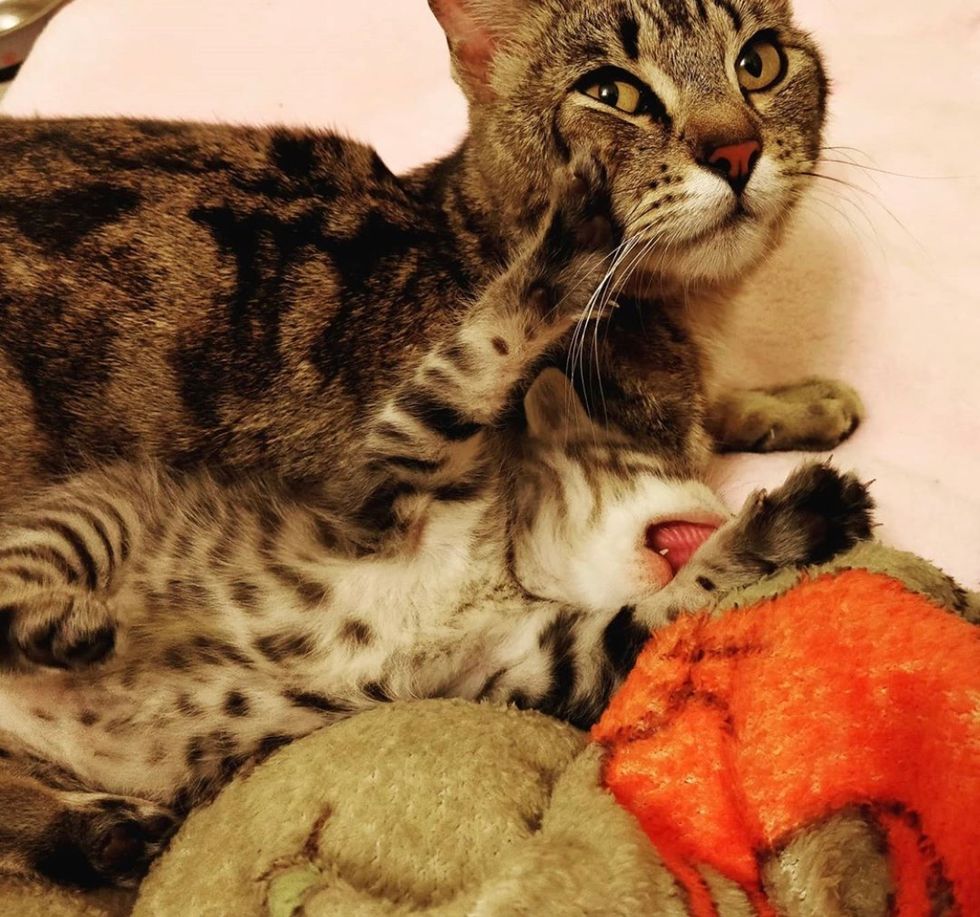 Jan @kittygarden626
If Robin hops onto the bed for a nap, her little mini-me will climb up the comforter and stay close to Robin and her foster mom.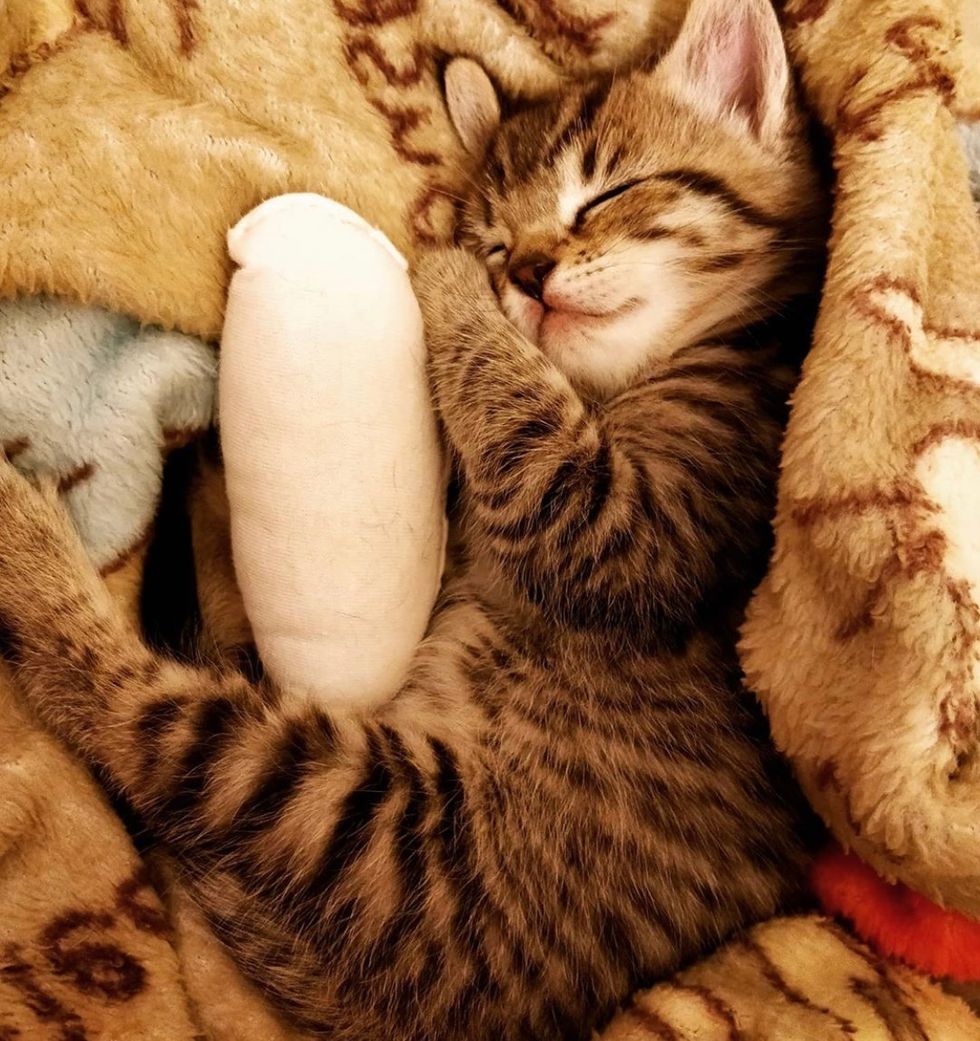 Jan @kittygarden626
Mama Robin and her kitten Sparrow are thriving in foster care.
They are now ready to find a place of their own.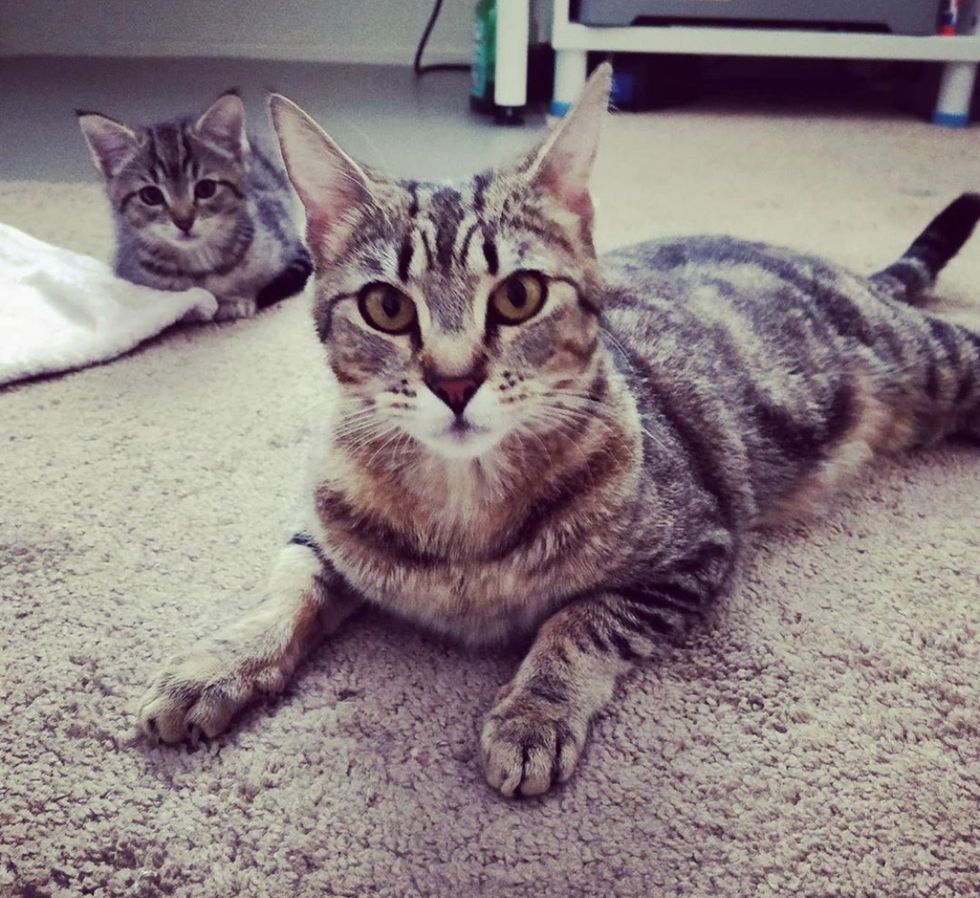 Jan @kittygarden626
Sparrow makes the cutest kitty loaf. Just like mom, she often "forgets" to put her tongue away.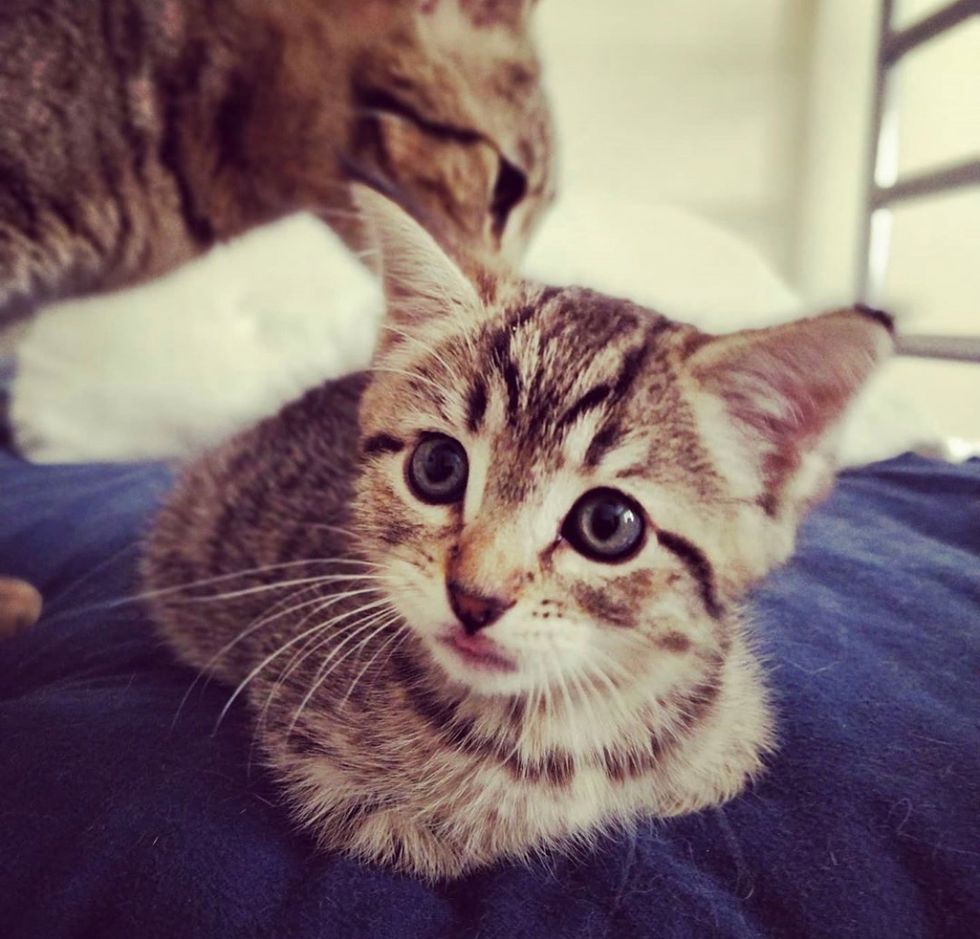 Jan @kittygarden626
The kitten has blossomed into a beautiful tabby girl. Mama Robin is very proud.
Look at those ear tufts!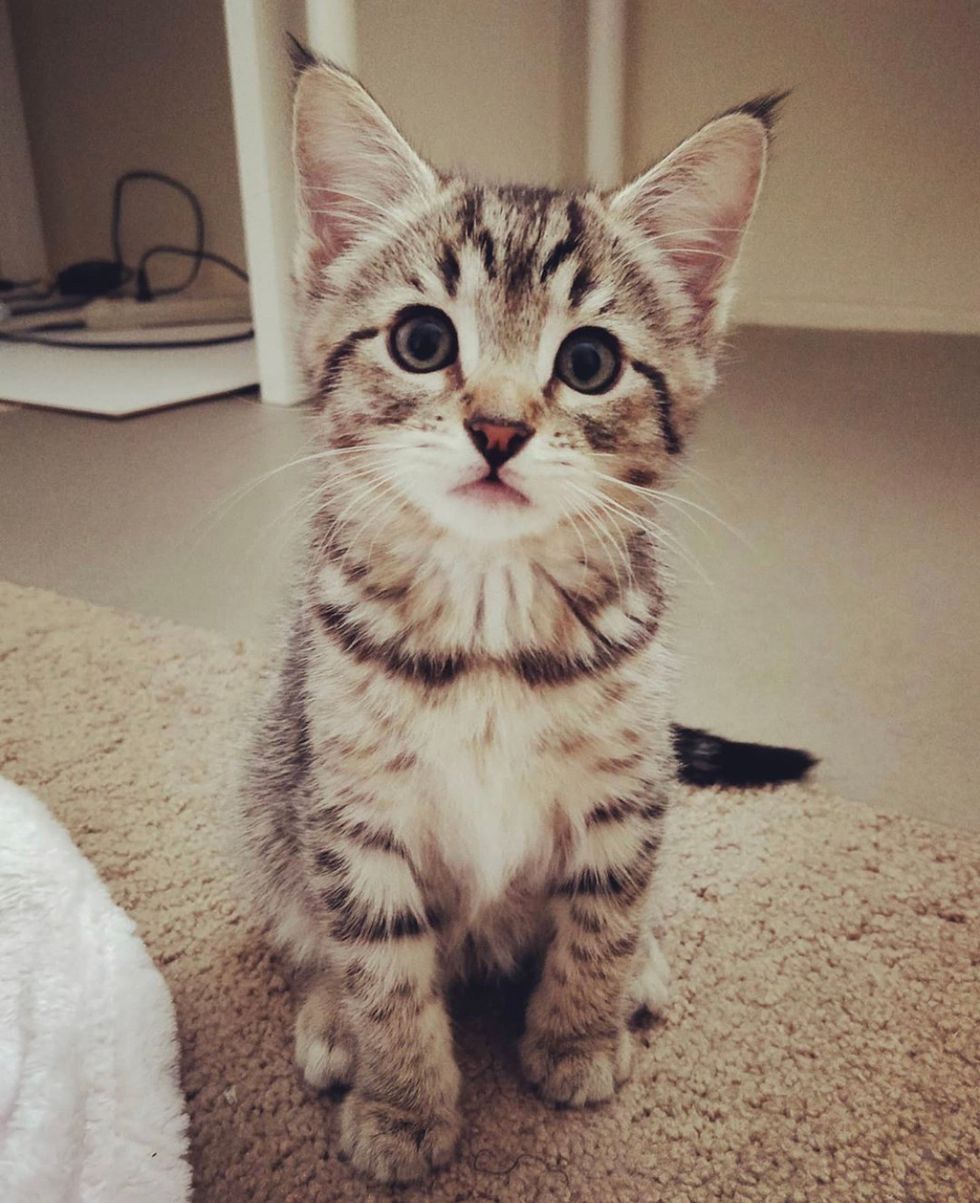 Jan @kittygarden626
Many kitties are looking for homes at ASPCA Los Angeles, click here for more info. Follow Jan's foster kittens on Instagram.

Once a mom, always a mom!
Share this story with your friends.
Related story: Man Helps Stray Cat Just in Time So Her Kittens Can Have a Better Life