Imagine a clean, spacious adoption center where cats can live cage free and roam around in a large house and a spacious backyard. It must be a dream place for many homeless, stray and feral cats to stay in.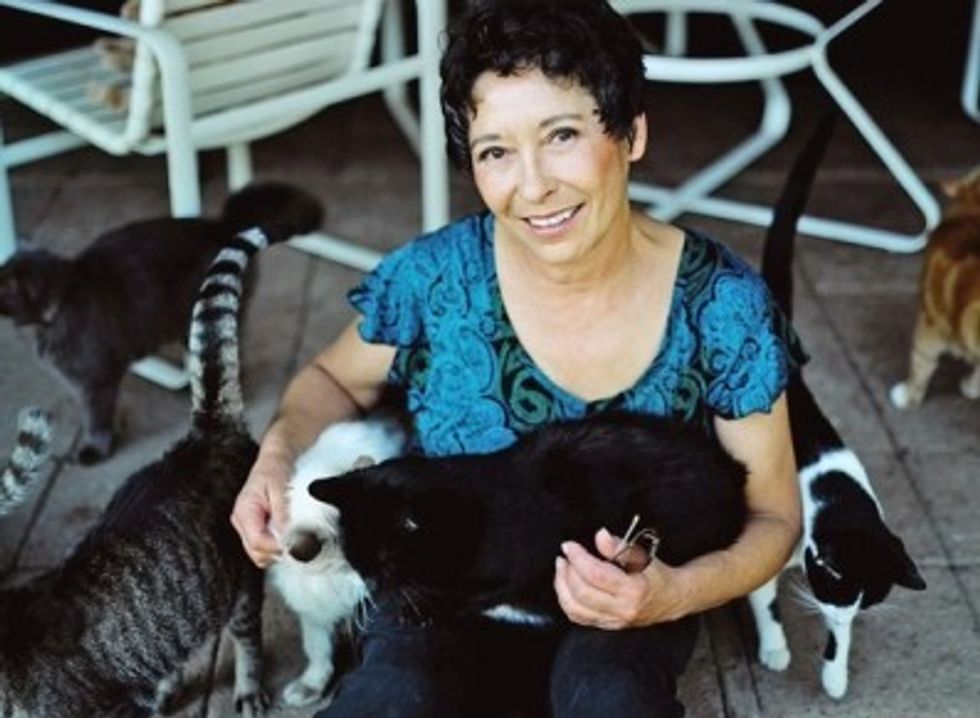 Anela Bence-Selkowitz
In fact, there is a place like that which is located in Parlier, California. It is called the Cat House on the Kings that spans 12 acres along the Kings River in the central San Joaquin Valley, southeast of Fresno.
The Cat House on the Kings is a no-cage, no-kill, lifetime cat sanctuary founded 18 years ago by Lynea Lattanzio, who was one of the top 10 nominees for the 2007 cat hero of the year by Animal Planet. She has helped save more than 18,000 cats and spayed and neutered another 40,000 animals. There are currently 700 cats and kittens living happily in this cage-free environment.

The Wood Stove:
This is one of the cats' favorite places to hang out especially during winter when weather is cold outside and cats will nuzzle up in this room.
Pasture Project:
This is where cats get to play outdoors. "It is a 75' x 100' fully fenced enclosure and quarantine area with two 2-story Tuff Sheds, patios, a waterfall, and lots of grass and trees. The houses have ceiling fans for summer and portable heaters for winter, and are used to house new cats prior to release. Every 6 months, the doors are opened and the cats are allowed to choose where on the property they wish to live."
Kitty Garden:
This is a very large room that can accommodate up to 30 cats. Cats that come to reside in this room are ready for adoption. "They have all been spayed/neutered, tested for FeLV/FIV, wormed and had two or more of their upper-respiratory shots.!"
Pink Room:
This room serves two different purposes: one is to house overflow kitties from the Kitty Garden during peak season. During less busy season, it is used to home new arrivals who are not yet ready to go to the Pasture Project.
Condo Room:
This room is a transitional room for adult cats. They can access the outdoors through many cat doors and back to the condo if they want to come back in.
Intensive Care Unit (ICU):
This room is for cats that are sick and need intensive care. "Venessa, our experienced veterinary assistant, arrives at 6am (or earlier!) to prepare special diets and begin medicating cats. Only seriously ill animals are kept in the ICU; animals on long-term medication are held in other areas."
Besides the facilities mentioned above, the Cat House on the Kings also has many other facilities to accomodate cats with different needs:
FIV Ward
Short-Term Boarding
Sadie Malone Senior Center
Joan Droge Kitten Quarantine
You can visit their website at www.cathouseonthekings.com.