A cat bounced back on her paws and adopted two orphan kittens to be raised alongside her own.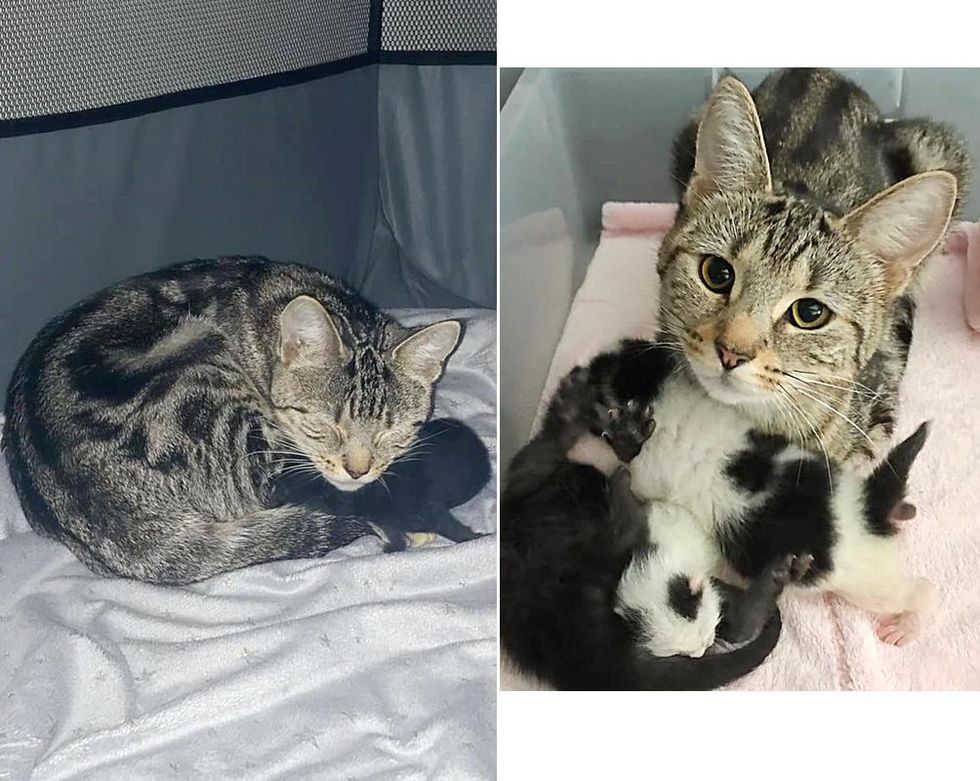 Tara @catmum_perth
A month ago, Tara, founder of The Mad Catters (an animal rescue based in Perth, Australia), was contacted about a tiny one-day-old kitten. She was having trouble feeding from her mother who wasn't producing milk.
"After getting more information about the cat and kitten, I quickly realized that the mother cat was experiencing dystocia (difficult birth) and was in need of veterinary attention," Tara shared.
As it turned out, the tabby cat had another kitten inside her womb. After an emergency c-section, they were able to save the second kitten in the nick of time. Over the next couple of days, Tara worked tirelessly to provide supplemental feedings for the kittens around the clock.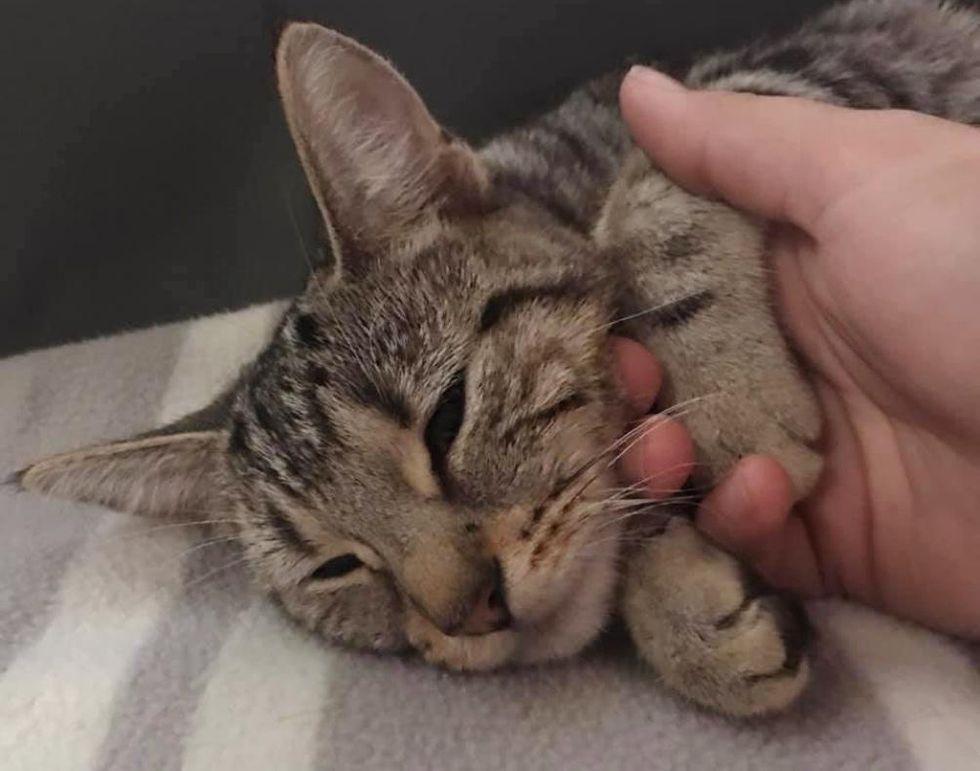 Tara @catmum_perth
After the ordeal, the cat mom, Tiffany, was still very anxious and under tremendous stress. She was unable to feed her kittens or care for them. One of the babies, Pearl, sadly didn't make it, and the other one, Diamond, hung in there with all her might.

Diamond was quiet for a few days but once she got over the hump, she started moving around, exploring every inch of her nest, even though her eyes hadn't opened yet.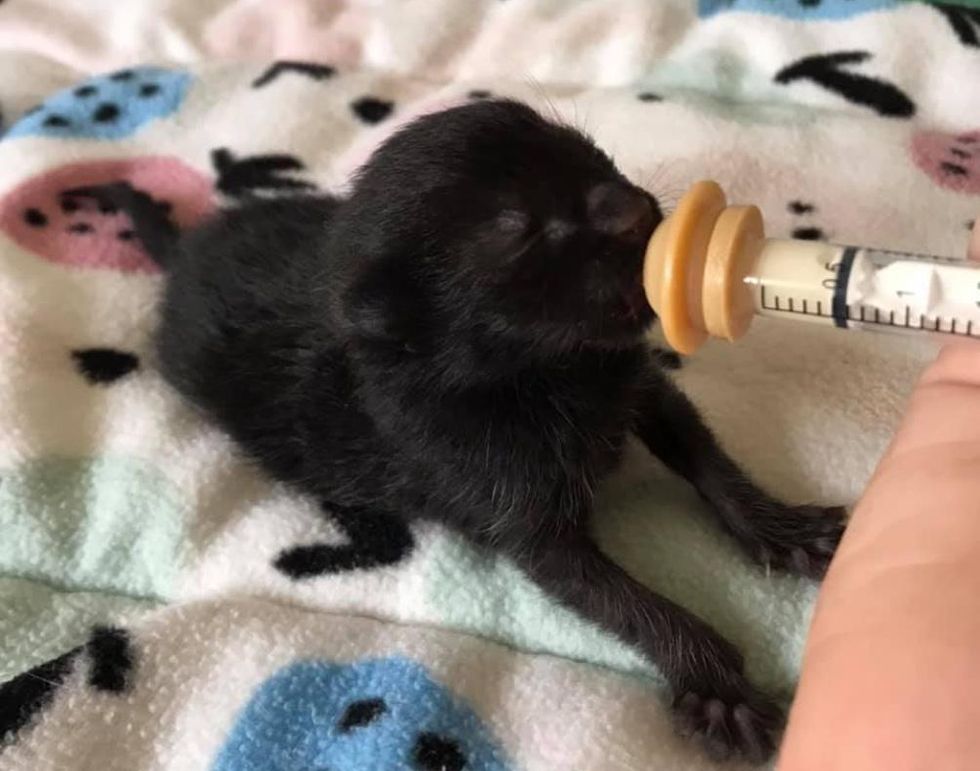 Tara @catmum_perth
As Tiffany healed and relaxed, her attitude towards her baby also changed. She heard Diamond's cries one day, her ears perked up, and her maternal instinct kicked in.
She came running to her baby, scooped her up and began mothering her ever so attentively.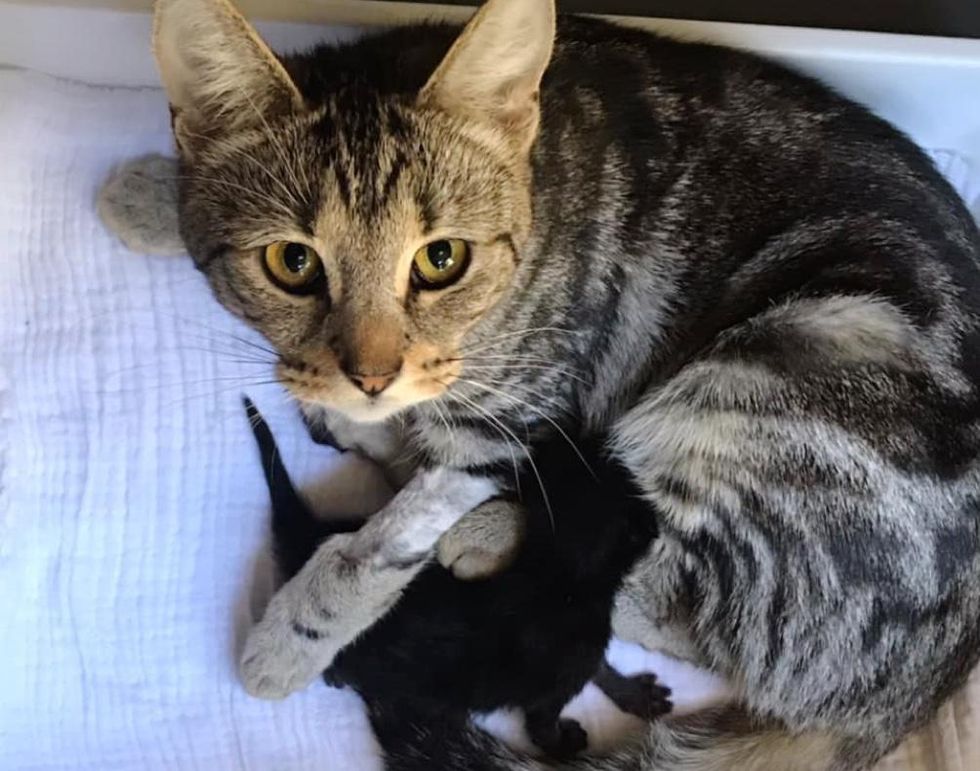 Tara @catmum_perth
From that day on, Tiffany insisted on being the sole carer for her kitten and showered little Diamond with unconditional love and all the cuddles she could supply.
To ensure that the kitten had consistent weight gains, Tara snuck in supplemental feedings throughout the day while keeping Mama Tiffany happy.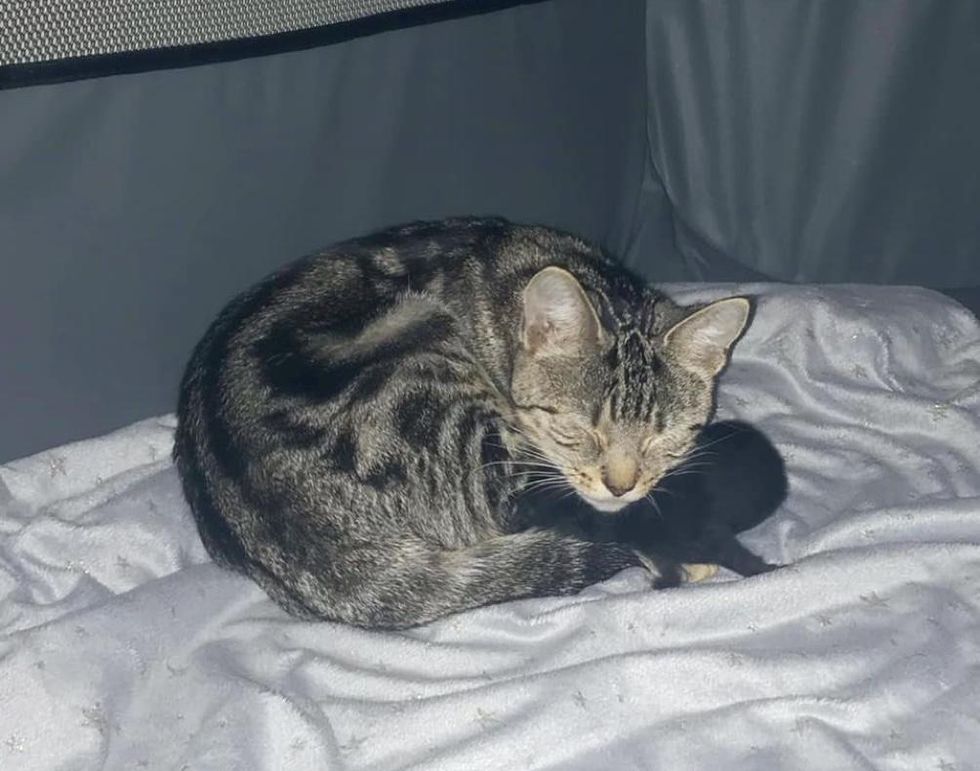 Tara @catmum_perth
"She's protective, attentive and doting on her only baby, so I hope I can gain Tiffany's trust and we can do this together," Tara added.

Around that time, two preemie kittens, Bolt and Dotti, arrived at the rescue, desperately needing critical care. "They were found in a garden bed and came in with very low weights."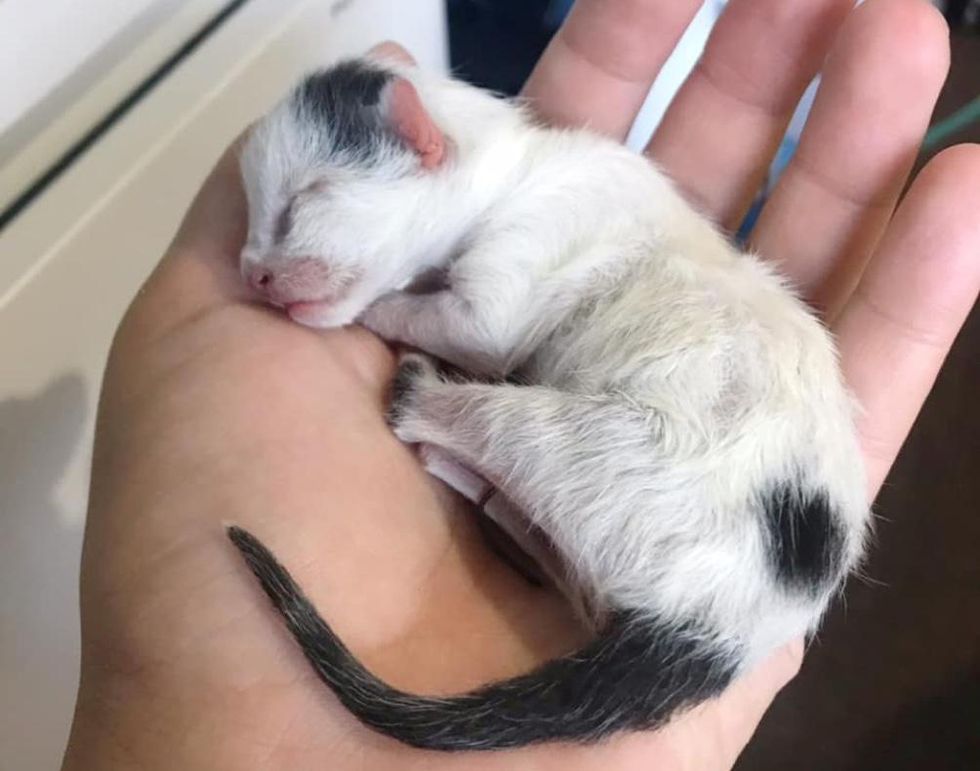 Tara @catmum_perth
Tara immediately started them on a special kitten formula, kept them hydrated with fluids and helped them breathe with oxygen therapy. Through painstaking care, the kittens were brought back from the brink.

Momma Tiffany quickly noticed that there were other babies in the house and tried to find them. Whenever Tara fed the preemies and they cried, the cat mom would let out a growl out of motherly instinct and watch Tara closely.
Tara @catmum_perth
"(One day), I decided to just give her a chance at caring for these kittens. I'm so happy to say that she has accepted them as if they were hers. She allows me to feed Bolt, Dotti and Diamond (with some growls and hisses) but will also allow me to pet her," Tara shared.

Tiffany is slowly coming around and starting to trust, knowing that her foster mom is there to help. She keeps the babies impeccably clean from head to toe and makes sure they are loved.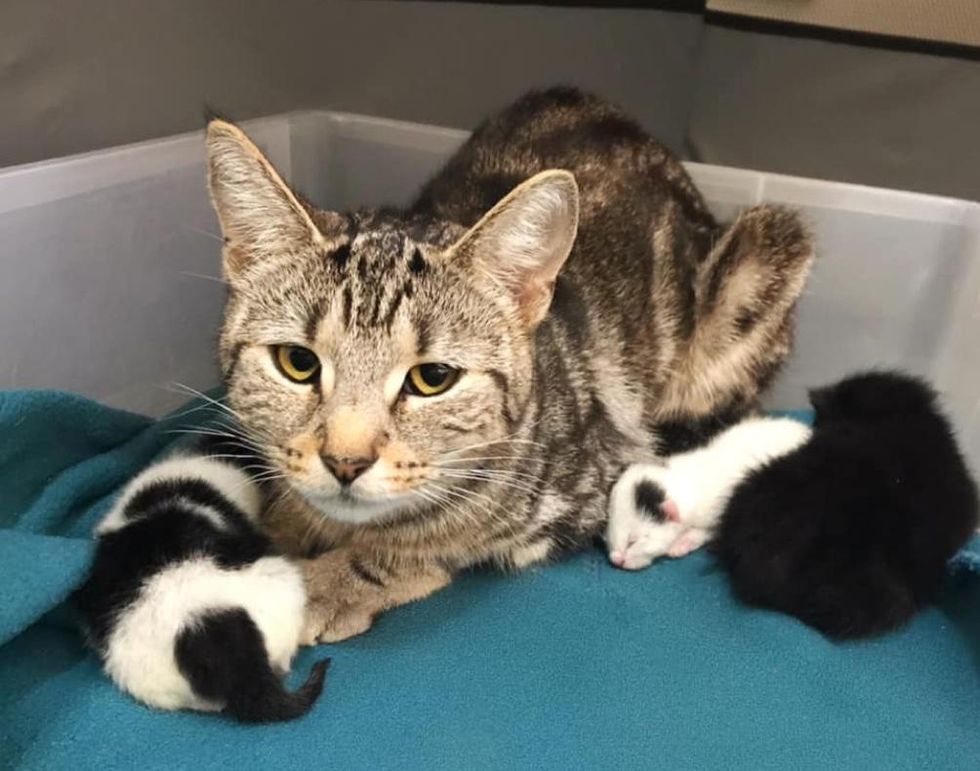 Tara @catmum_perth
Dotti, the smaller of the two preemies, had a much bumpier road to recovery. There were days where Tara didn't know if the kitten would make it, but she kept on fighting to save her. Momma Tiffany was always ready to give a helping hand. She groomed the kitten between feedings and provided much-needed comfort.
The tiniest warrior bounced back on her paws and even discovered her inner sass.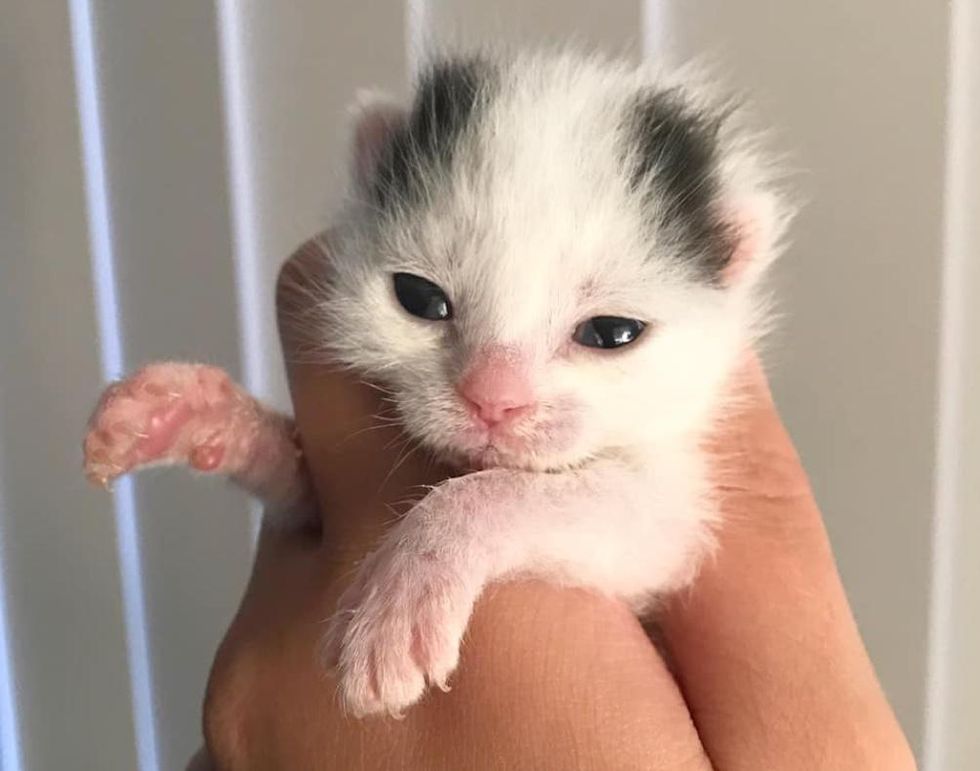 Tara @catmum_perth
Tiffany has been so sweet and loving to her three precious babies. Bolt and Dotti adore their big sister Diamond. They like to roll around with her in the nest and even use her as their pillow.
"Tiffany is now the most wonderful mother to Diamond and a doting and proud surrogate to Dotti and Bolt."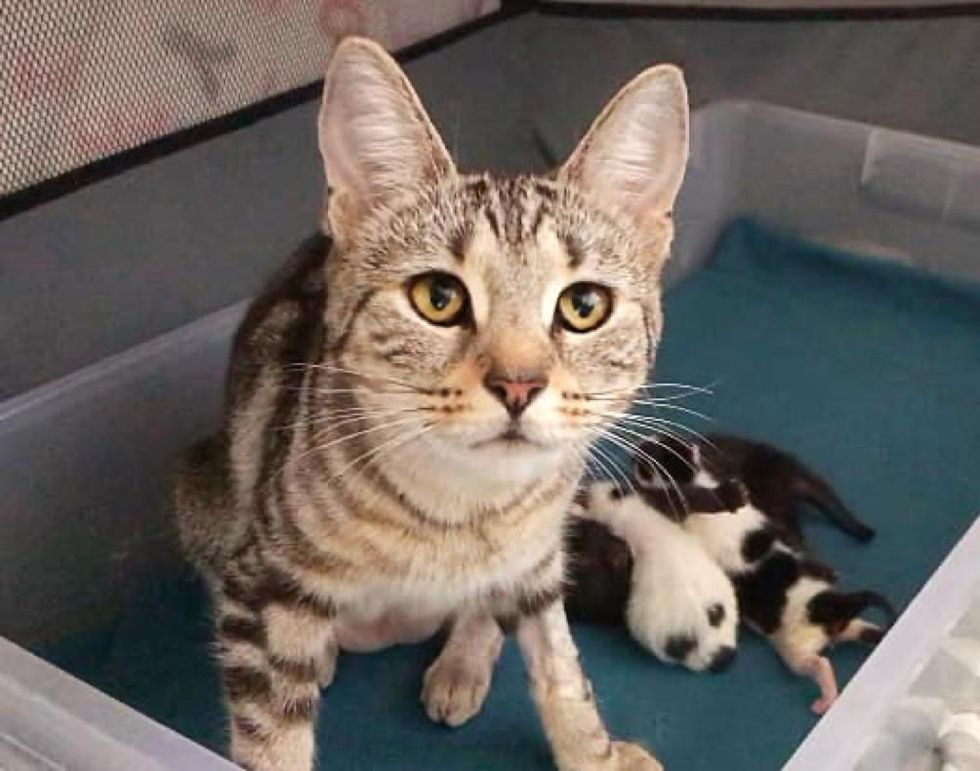 Tara @catmum_perth
The cat mom might not have enough milk for all three babies, but she's never in shortage of love and TLC. When the kittens are big enough, Tiffany will retire from motherhood for good, and never have to go through another pregnancy.
"Dotti is half the size of her brother, and has battled the struggles of being premature. But she now has a massive appetite and is actually quite sassy."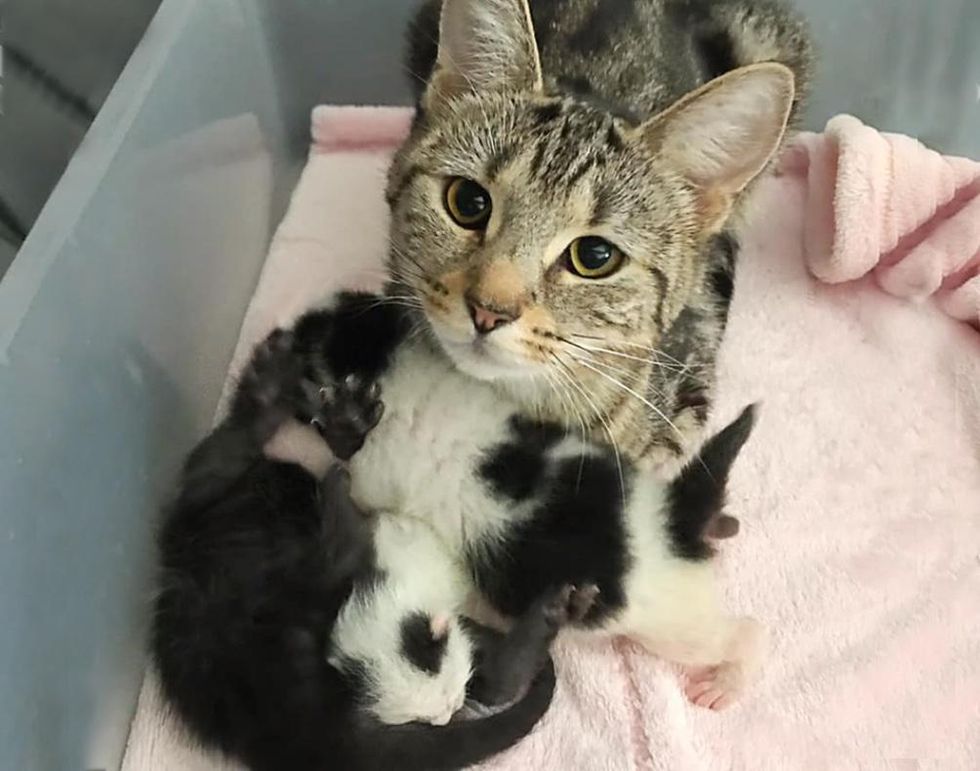 Tara @catmum_perth
With the help of rescuers and volunteers, these kitties will be able to enjoy life as indoor cats and never have to worry about food and shelter.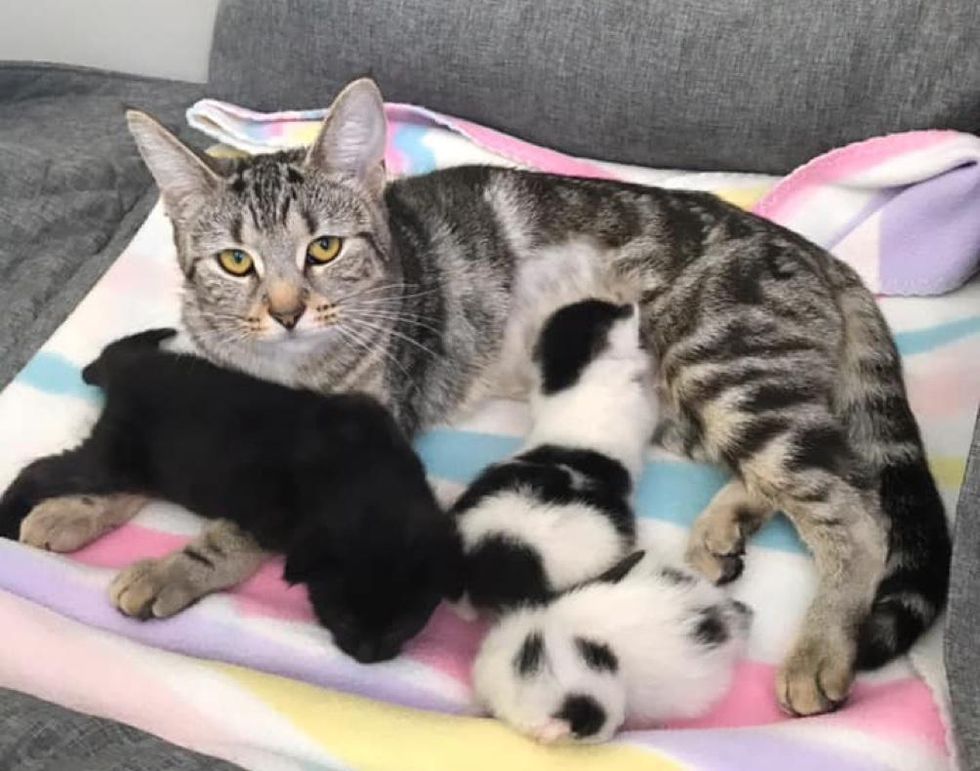 Tara @catmum_perth
Share this story with your friends. Follow updates on the little family and Tara's rescues on Facebook and Instagram @catmum_perth. Follow The Mad Catters on Facebook and Instagram @madcattersinc.
Related story: Kitten Found in Backyard with His Siblings, Grew Unique Coat, Determined to Thrive