A cat who was rescued as a stray, shares a very special bond with her only kitten.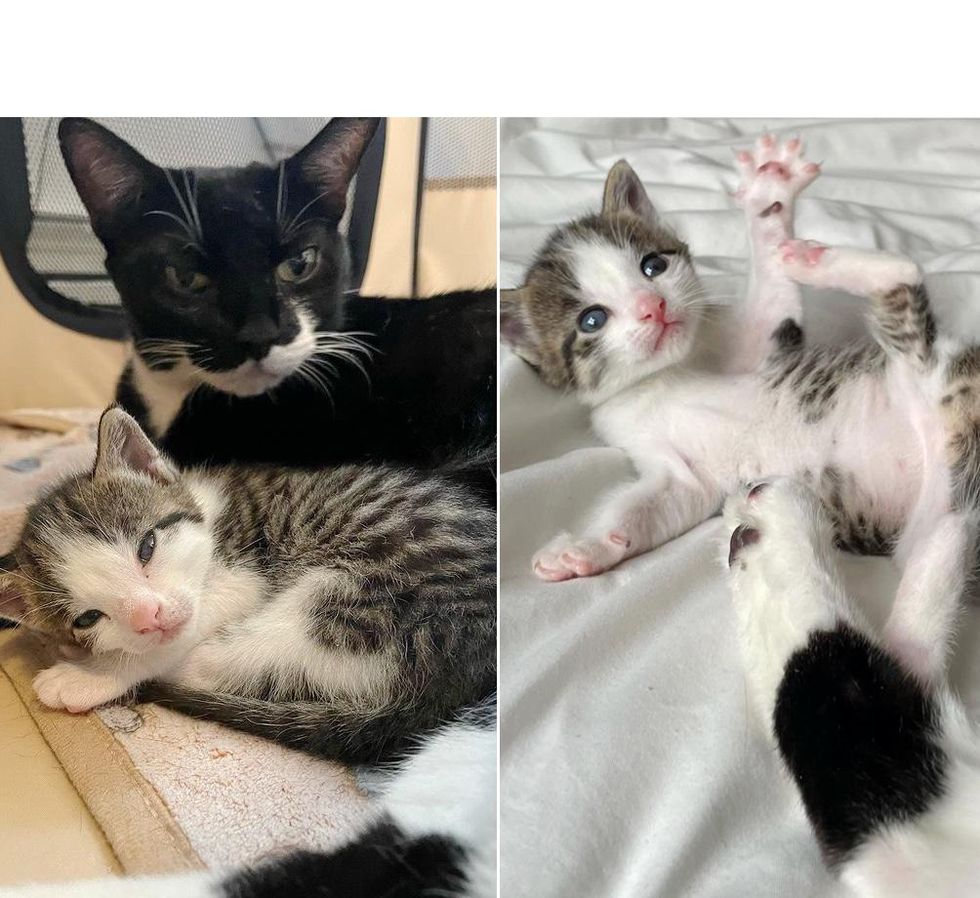 Little Wanderers NYC
Earlier this year, a 3-year-old cat was brought into Animal Care and Control in New York City. She was pregnant and in desperate need of rescue. Shelter staff reached out to Little Wanderers NYC and asked if they could help the expectant mom.

Little Wanderers' volunteers, Megan and Tyrone, immediately sprang into action and went to pick her up. "She was surrendered to the shelter by someone who had found her as a stray. She was late-term pregnant and was very uncomfortable in the shelter," Little Wanderers NYC shared.
"We stepped up to help her so she wouldn't have to birth in a shelter environment."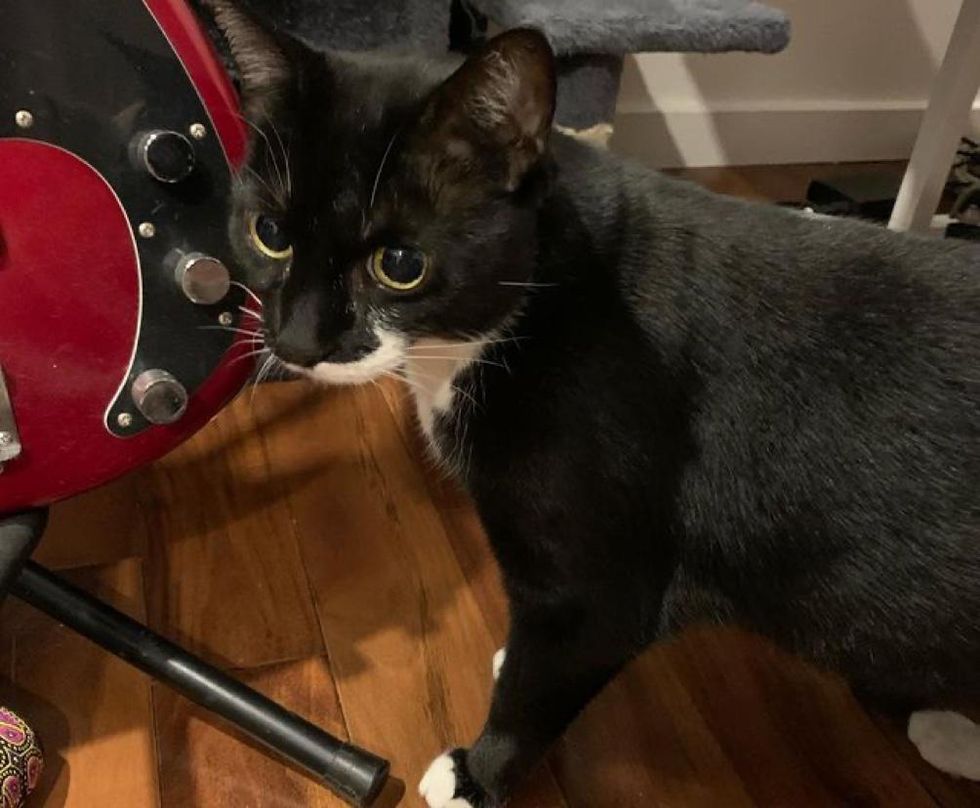 Little Wanderers NYC
The sweet tuxedo arrived at a foster home that evening. After a quick look around her new digs, she walked up to her humans for some much-needed pets and TLC.

They named her Penelope and she was an instant love-bug. She was so happy to be safe and have a quiet place to nestle in. She switched on her purr motor and had it rumbling the whole time.
"Penelope was healthy, easy-going and happy to be indoors," the rescue added.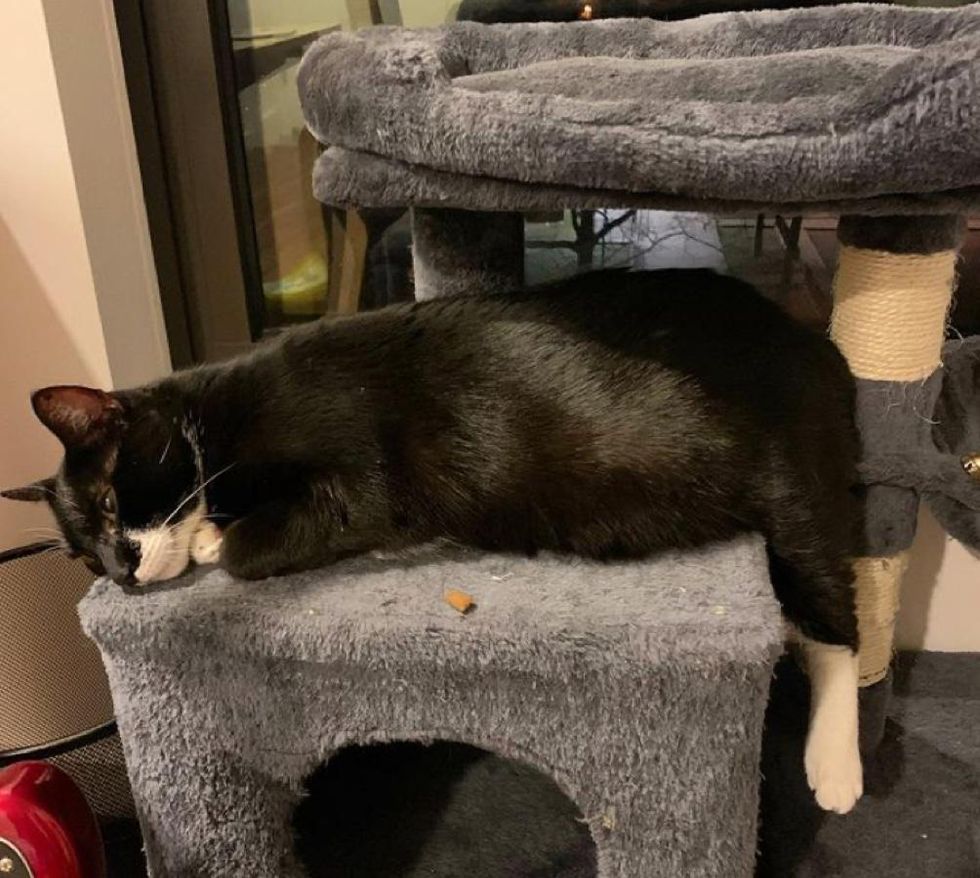 Little Wanderers NYC
A couple of weeks later, the tuxedo gave birth to two kittens. Sadly, one of them passed away shortly after. The surviving little tabby, Apple, latched onto his mom and kept nursing, doing everything he could to grow big and strong.

He was so tiny at the time but already exhibited the spirit of a mighty warrior.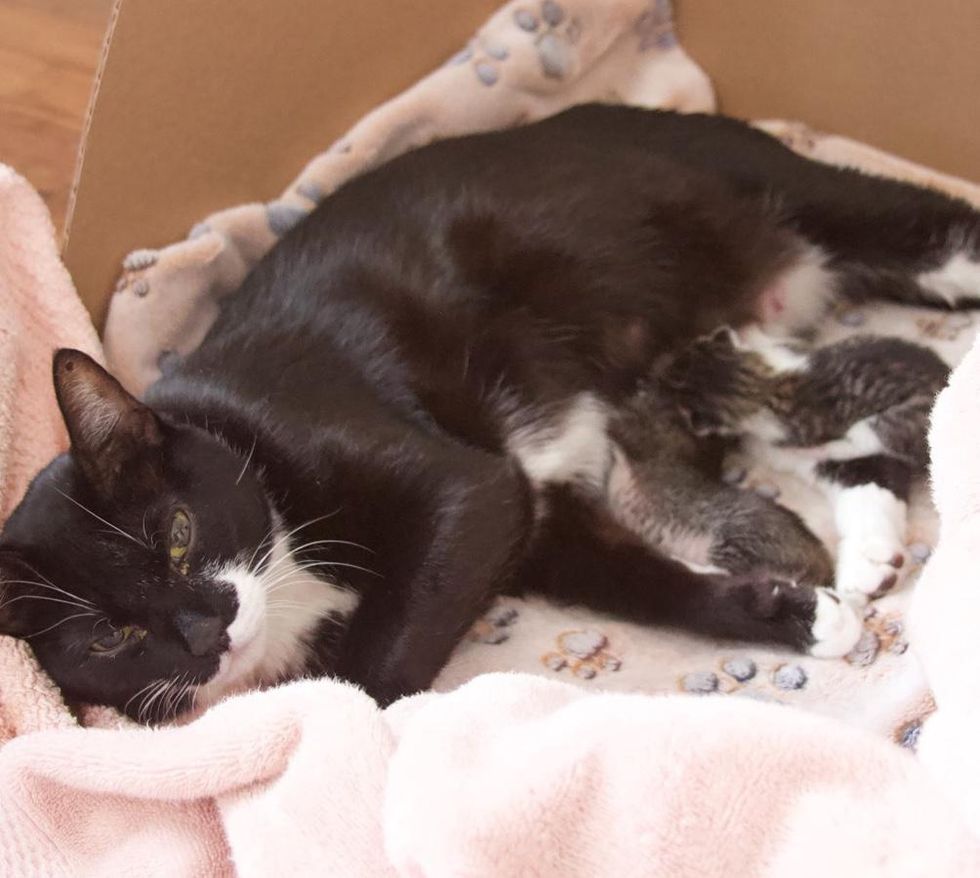 Little Wanderers NYC
Mary, the Foster Mom, created a beautiful sanctuary for the mother and son, so they could relax and enjoy being in a comfortable space without a worry in the world.

Penelope had a bountiful supply of food within reach and many soft blankets to knead on. She wouldn't step away from her precious baby, making sure he got the best care that a mother could offer.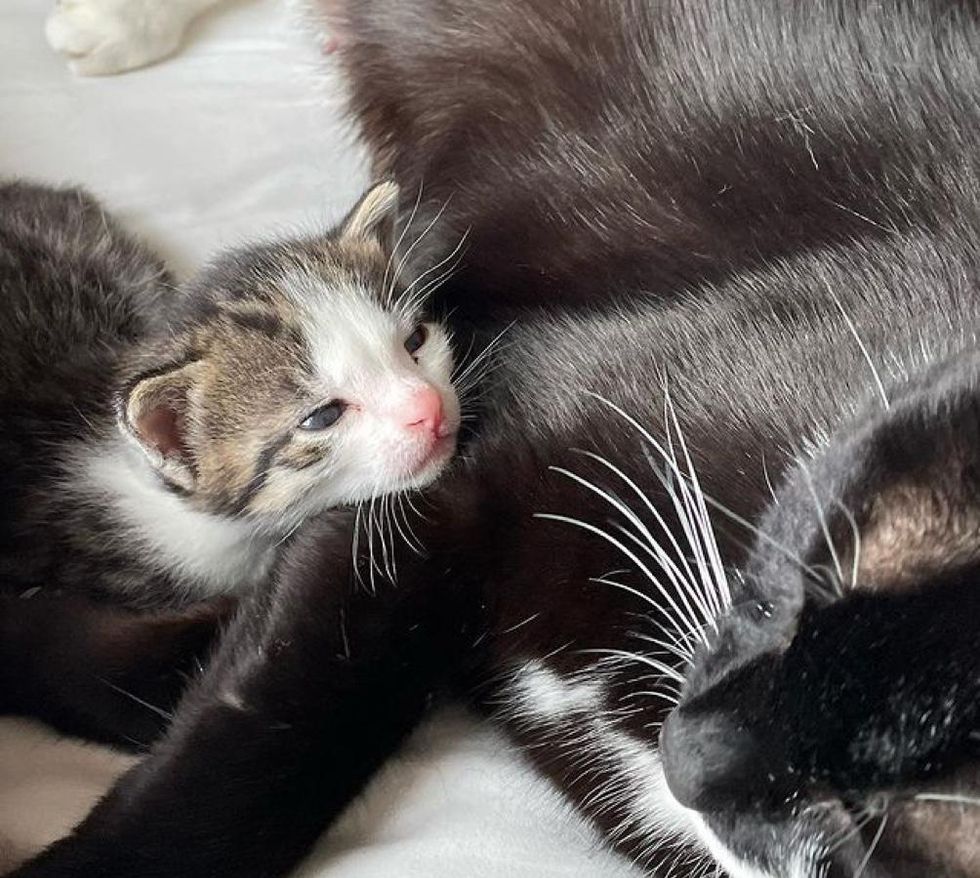 Little Wanderers NYC
When she forgot to eat, devoting her time to her single baby, Mary brought food to her so she would not miss a meal.

Over the next few weeks, Apple grew by leaps and bounds. His personality began to emerge as he figured out how to play and run around.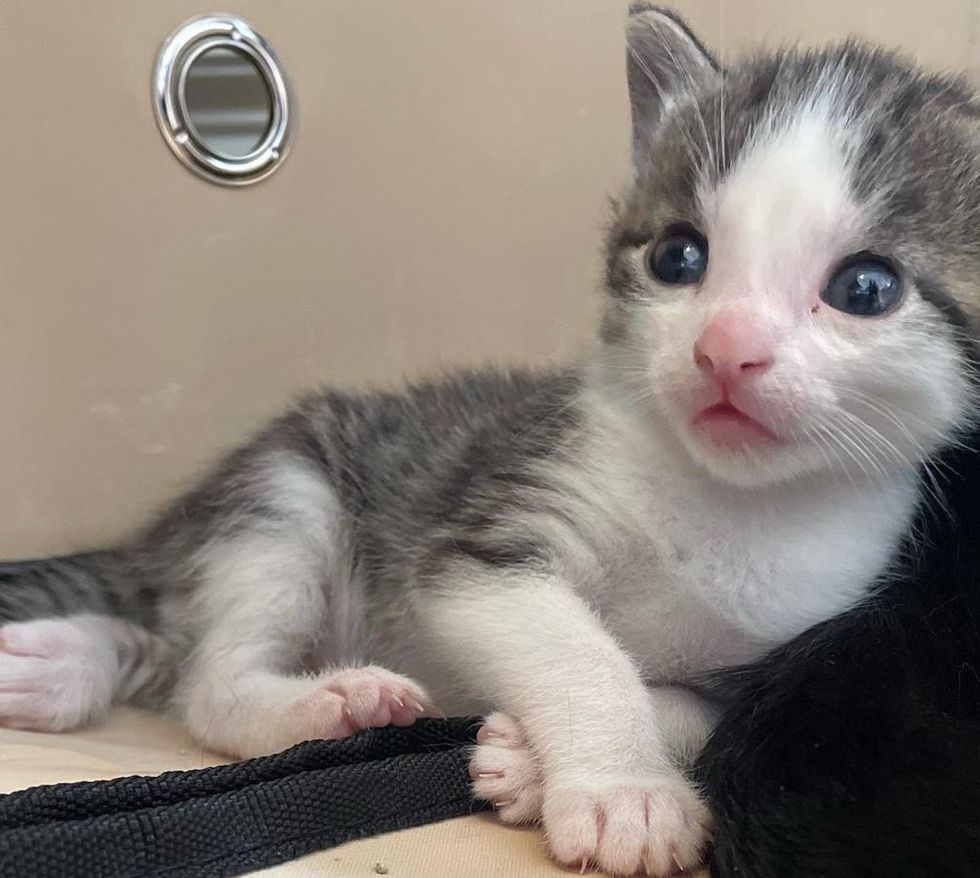 Little Wanderers NYC
When the tabby boy started to venture out of his nest, momma Penelope was watching over him every step of the way.
She would coo for her kitten's return, and bathe him after every play session. There was no escaping when Mama Penelope ordered a mandatory bath.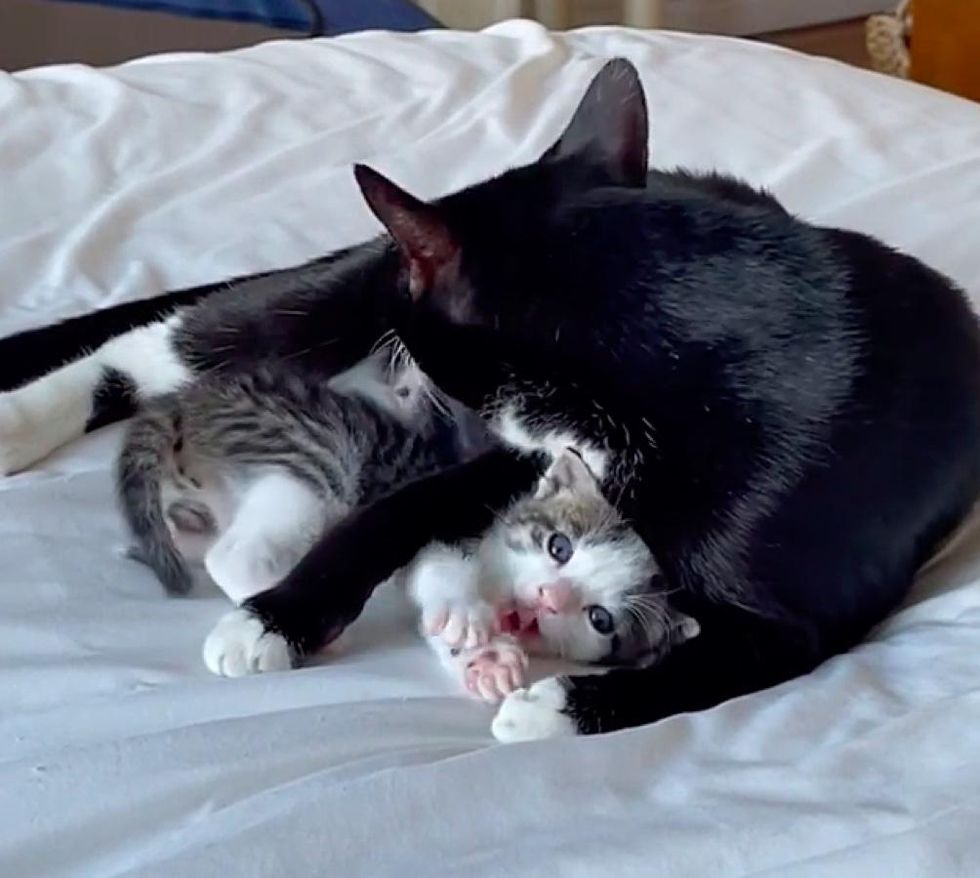 Little Wanderers NYC
The doting cat mom has put all her energy in raising her only fur child. Apple clings to Penelope just as much as Penelope does to him.
Apple loves nothing more than falling asleep in his mom's arms. The two have been inseparable since day one.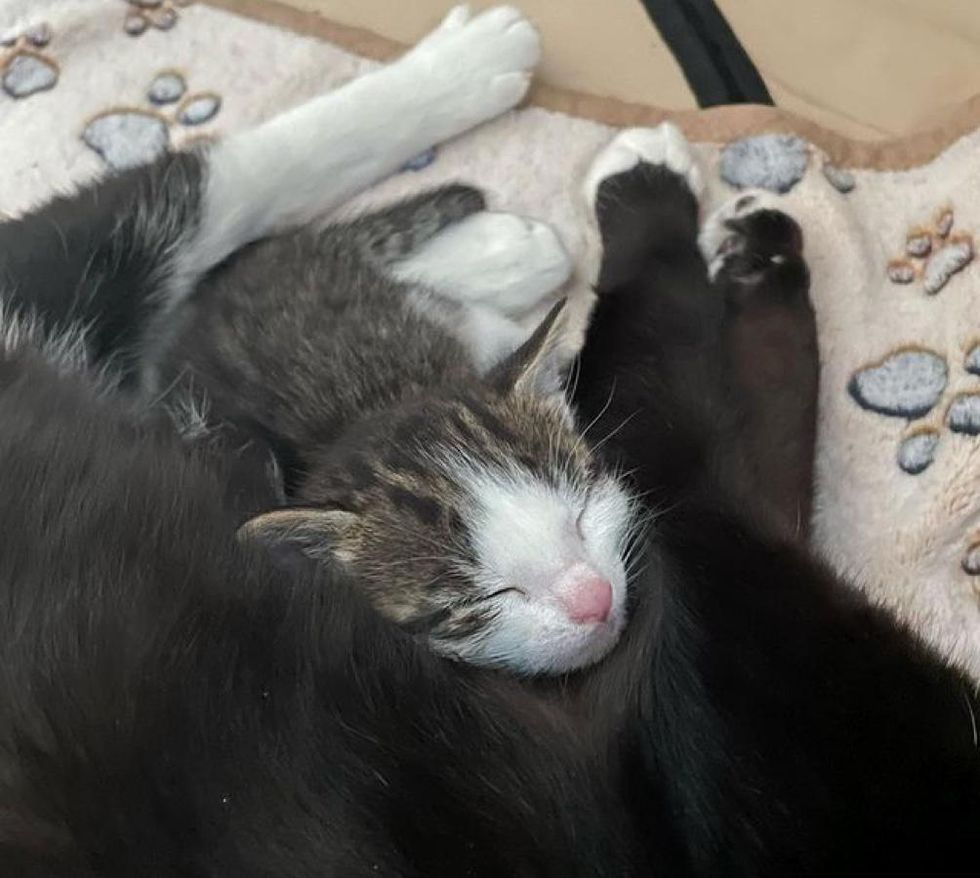 Little Wanderers NYC
Apple is getting more active, curious and mischievous. Penelope is never far, keeping an eye on him and making sure he stays out of trouble.
She puts up with all his rough play, helps him hone his feline skills and teaches him how to be a proper cat.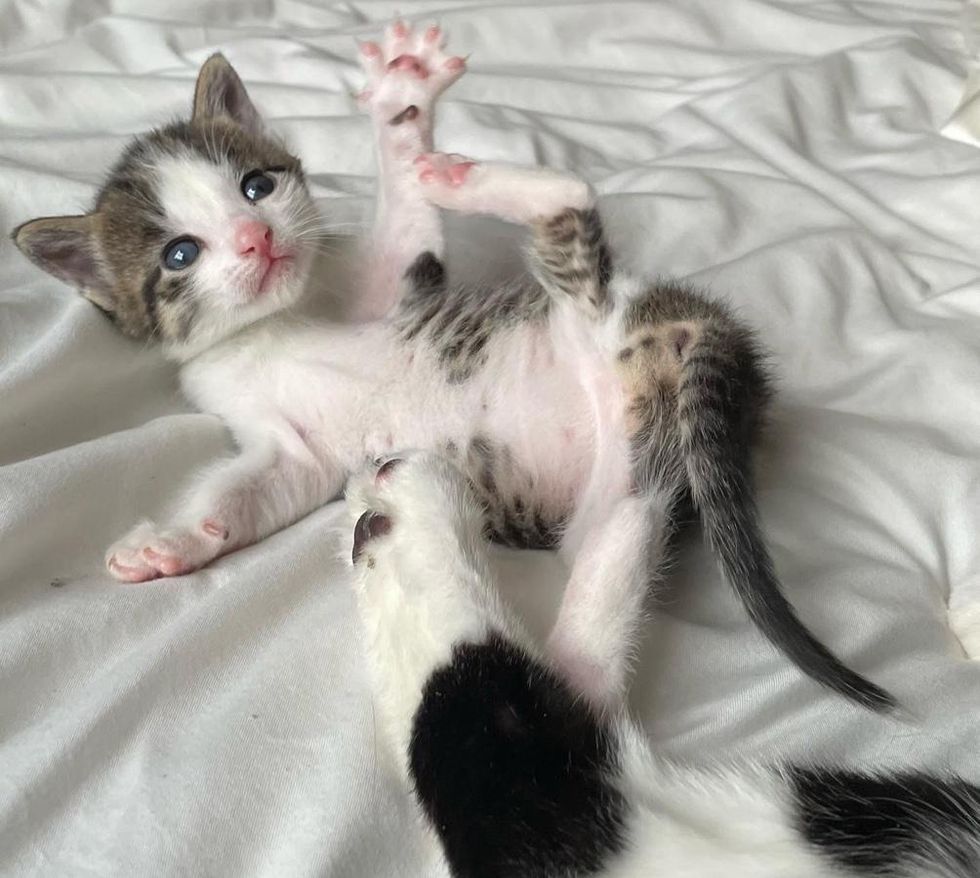 Little Wanderers NYC
"Mama Penelope and her beautiful boy Apple are up for adoption, together," Little Wanderers NYC wrote.
"They share a bond that cannot be broken. And it's especially poignant as Apple is the only survivor of his litter."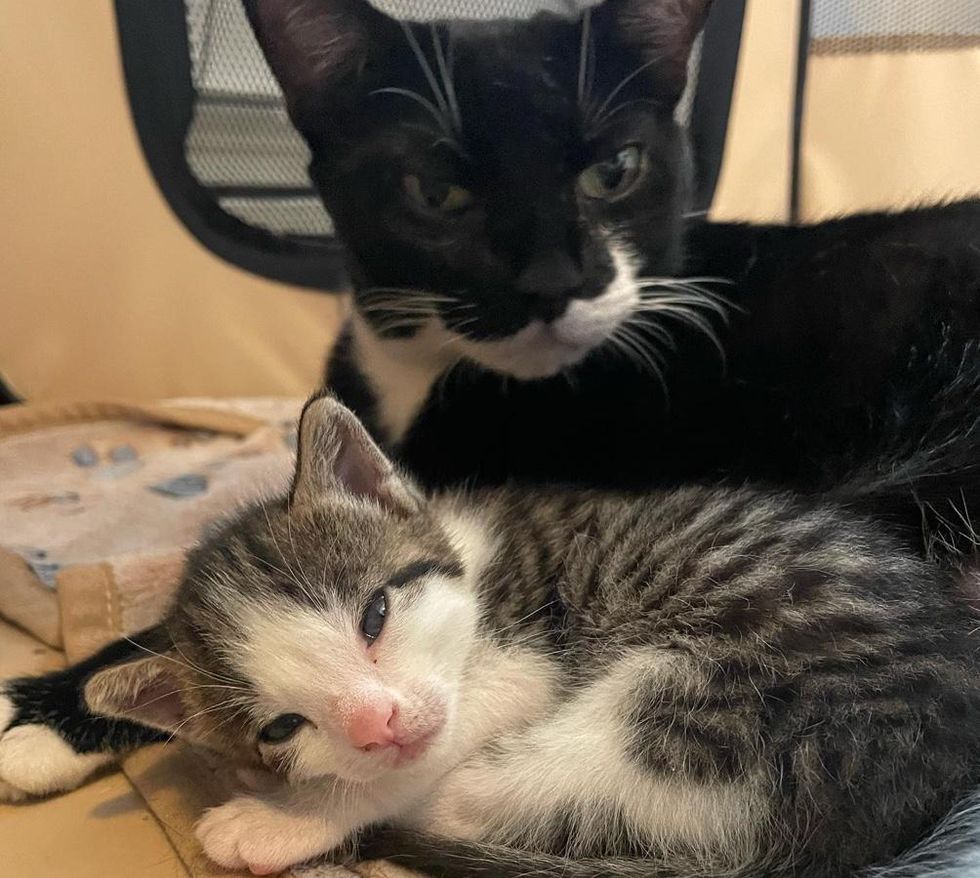 Little Wanderers NYC
Penelope is loving her life with her little pride-and-joy.
She likes to wrap her arms around him when she sleeps. Knowing that he is by her side gives her immense joy and comfort.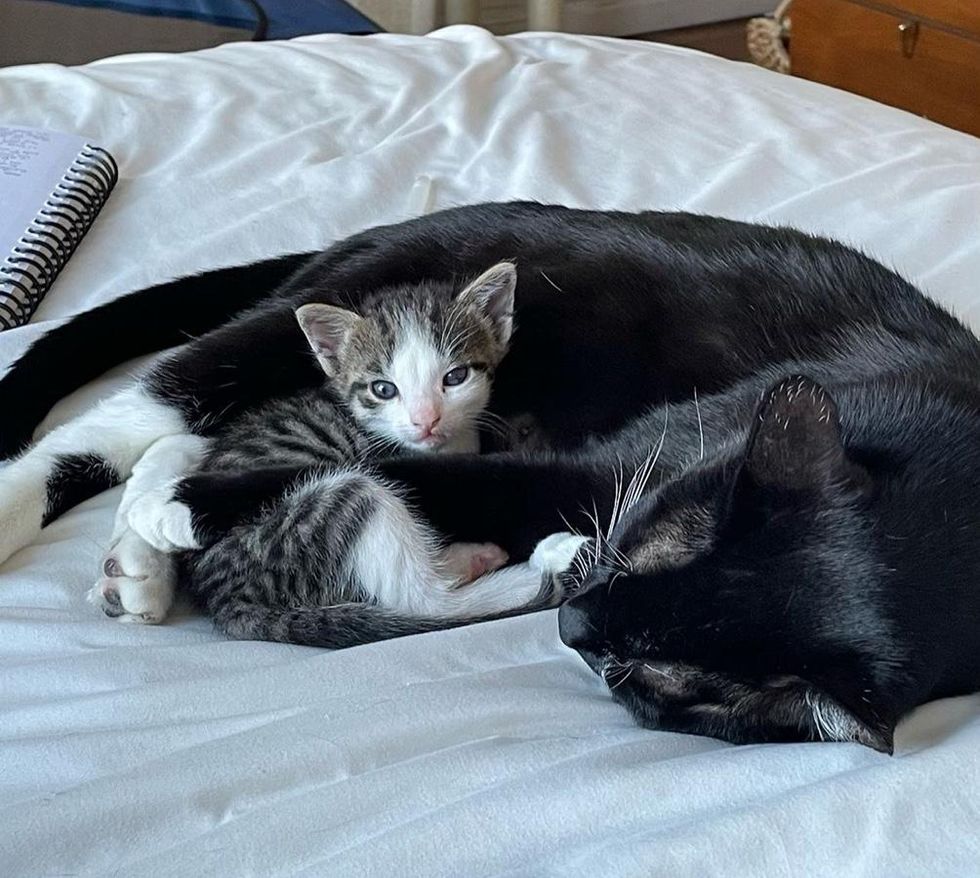 Little Wanderers NYC
Share this story with your friends. Follow Little Wanderers NYC on Facebook and Instagram @littlewanderersnyc.
Related story: Stray Cat Brought Her Kittens to Family's Yard So Their Lives Could Be Turned Around